Do you know that it is possible to do affiliate marketing on Instagram? The social media dedicated to images and now more and more also to videos turns out to be a very effective channel for achieving interesting results if used in a certain way. The beauty of working with affiliations is precisely this: there are no fixed rules established in advance but, with a certain mindset, it is possible to take advantage of each channel according to one's inclinations.
Choosing the right channel to do affiliate marketing
The choice of channel is very important, almost as much as the topic to be discussed and the resulting products and services to be promoted. This is because, especially on social media, to create valuable and engaging content, authenticity is essential.
Authenticity is what you will need to engage the users who follow you and establish relationships of trust based on mutual respect. If you are not authentic, if you fail to communicate your passion for what you treat and promote, then you will hardly be able to sell.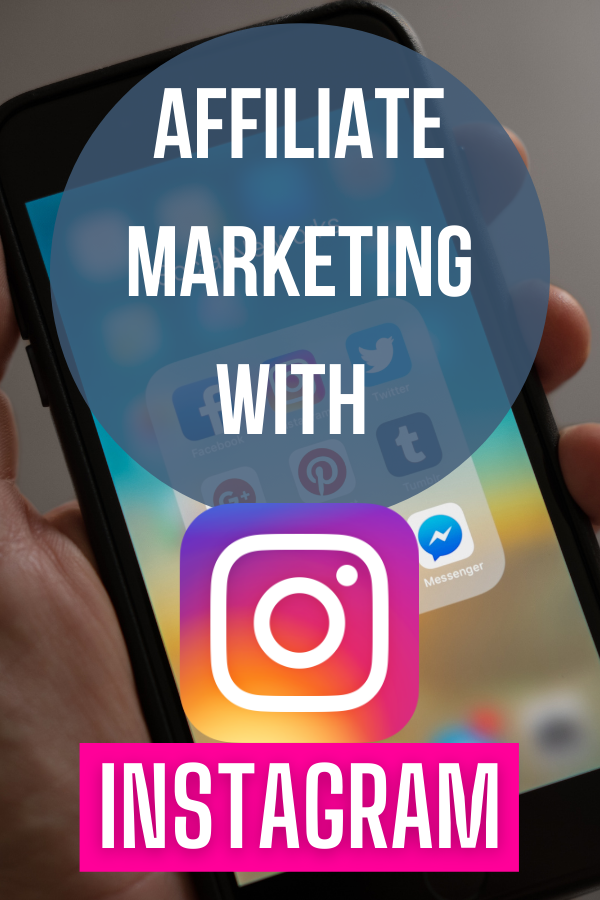 This is why the choice of the channel is just as important, just like that of the topic and the reference niche to address. Choose it based on what makes you feel most at ease, prefer the channel that allows you to best express your potential. There are people who are more inclined to writing, while others express themselves better through videos. I always advise you to have a blog or a website with quality content, because you will need it to subscribe to the affiliate networks where, in fact, it is required.
However, at the same time, you will have to add communication on social media to your site, so that you can take advantage of the Ads and other tools made available by the chosen platforms. Initially, in order not to waste your economic resources and your time, you can make a strategic choice, based precisely on the channel in which you express yourself best, and then gradually implement more channels.
Affiliate marketing on Instagram: why it's a winning mix
Have you chosen Instagram for promoting products and services? Great, let's see together why, if used strategically, this channel can turn out to be a winning card to play!
Affiliate marketing is a commercial agreement that involves three "actors": the advertiser who wants to sell the product or service, the affiliate that is who, through the promotion, undertakes to generate contacts and / or sales depending on what has been agreed with the advertiser and, finally, the recipient to whom it is addressed: the end user. Sometimes the relationships between advertisers and affiliates are mediated by an affiliate network.
The affiliate will be able to promote products and services through their Instagram profile, using the posts both within the classic feed and through the Stories, to refer the user to landing pages and / or sales pages, squeeze pages, advertorials with text. links, specific e-commerce sections, where the user can carry out the action suggested by the affiliate himself with a CTA (Call To Action): leave your contact (it is lead generation) or make the purchase.
First of all, you must check whether the use of social media and, specifically, Instagram is permitted in the policy drawn up by the advertiser or the affiliate network. Do not underestimate this verification step, in fact, in several cases the channels allowed for the sponsorship and promotion of products and services are established in advance and included in the policy.
Once you have made sure you can use Instagram to convey both the promotion and the sale of predetermined products and services, it is time to get your hands dirty and start experimenting with the potential of this channel.
The tools for creating and promoting content on Instagram
Another reason to do affiliate marketing on Instagram? This social network turns out to be a channel full of tools to be exploited for promotion. From the classic posts, in which it is possible to share both photos and videos within the feed, even via IG TV, using the Ads (to be set on Business Manager for greater control and accuracy), up to the Stories that allow, to who has more than 10,000 followers, to carry out the so-called "Swipe up" and insert a direct link to a web page, a video on Youtube etc.
Also, don't forget the "Instagram Shopping" feature which, thanks to the shopping tag, allows you to tag products and sell them online, sending the customer directly to the site where they can complete the purchase. However, for this function, remember that digital services and products are excluded and cannot be sold.
As you can see, the promotion possibilities are many and, if you know how to exploit them properly, you can get interesting results.
Before embarking on this new adventure with the social media dedicated to images, follow the 6 practical tips + EXTRA to set up your work in an ethical, correct, and performing way!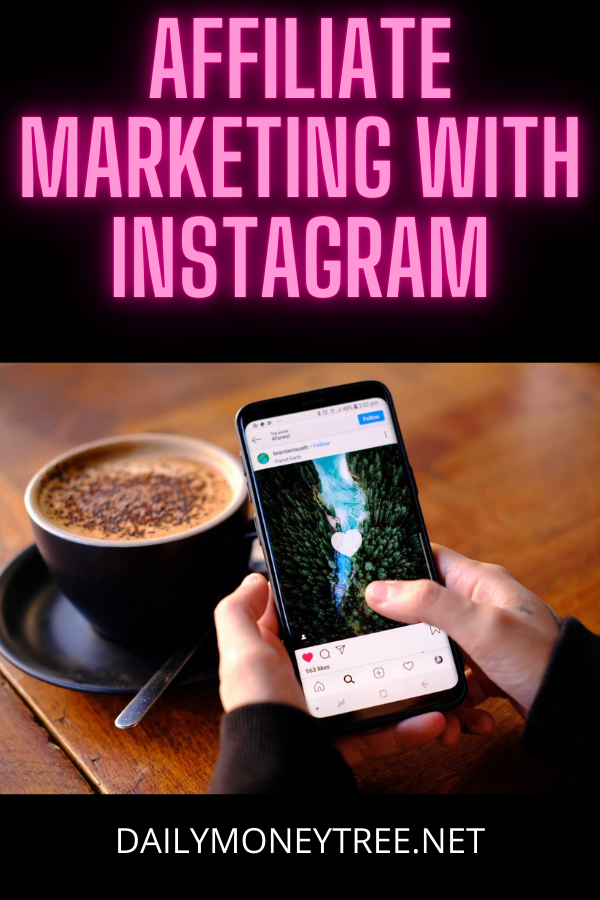 How to use Instagram to do affiliate marketing: 6 tips + EXTRAS
Set up a business account
You can really discover the potential of Instagram when you upgrade from a simple personal profile to a "business account" or a "content creator". Both options have interesting advantages, for the type of promotional work you will be doing as an affiliate, I recommend setting the first option: business account. Thanks to the business account, you can benefit from the "Insights" section, entirely dedicated to data relating to your content and performance achieved. In addition, you will also be able to see the data collected about your followers, their demographic information and their online habits. Finally, you will access data on your last weekly performance:
Impressions;
Coverage;
Views;
Clicks on the site;
Growth or decline of followers or;
The number of posts etc.
Add the contact button
It is very important to highlight your contacts and your contact details within your communication channels, in order to be contacted by companies and, possibly, also by affiliate networks in quick and easy way. Well, by switching from a personal account to a corporate one, you can add a contact button to your profile. Automatically, when someone clicks on the button they can, depending on the option you choose, send you an email, call you or view a map showing your location.
Insert hyperlinks in Stories: Swipe up
What annoys those who do affiliate marketing on Instagram the most? I bet you have already guessed! This is the inability to insert links, or hyperlinks, to be clicked to be redirected, for example, to a website or landing page. The only exceptions are the link that you can insert in your bio, which I will talk about later, and the Swipe up, a hyperlink that you can insert directly into your Stories, as long as you have a business account and at least 10,000 followers.
Strategically structure your bio
The biography, also called bio, of Instagram is very important: when a user arrives on your profile he wants to know as quickly as possible:
Who are you;
What are you doing;
If and why it is worth following you.
Therefore, this section must be strategically structured to answer these questions and entice the user to follow you. Attention, because right here you have the possibility to insert a link, so think carefully:
If you have not yet reached 10,000 followers, you can enter the link here that will send potentially interested users to purchase the sponsored product. Maybe it could be a landing page, or an advertorial containing text links, or, again, a promotional video.
If you have reached 10,000 followers, on the other hand, you can already insert links in the Stories, so in the bio, you could put a link that refers to your website where, in addition to promotional content, people can find information about you and about your business.
Consider whether to use Linktree: in some cases, the professional affiliate manages multiple communication and promotional channels, such as a website, a Youtube channel, a podcast, etc. Therefore it needs to insert more than one link. In this case, it is possible to evaluate whether to use Linktree, a tool that allows you to send your followers from Instagram to the various links you have entered.
Use Instagram Ads
Once you have strategically set up your Instagram profile, created content, and selected the products you want to promote, it is time to use a powerful tool that can become your valuable ally: Instagram Ads. I advise you, before even thinking about sponsored, to create quality content, at least an average of 8-16 posts, so that, once people arrive on your feed, it is not lackluster. Furthermore, as anticipated, it is better to set the Ads using the Facebook Business Manager for greater precision and control.
Do not immediately invest large sums of money in Ads, hoping in some way to "forge ahead", the only thing you would burn would be your budget!
Allocate a certain amount of your budget to carry out small tests and understand which are the contents that work the most in terms of interaction and, of course, conversion. You can sponsor single images, carousels, videos, and even Stories. Please pay attention to the text, developing persuasive and engaging copy, mixing your personal creativity and the appropriate copywriting techniques.
Don't overdo it with CTAs, remember that posts and Stories are neither landing pages nor advertorials were to disseminate CTAs. Too many CTAs confuse the user who, in the end, could leave your post without taking any action. So, be cautious, insert a maximum of one clear and immediate CTA per post and, above all, don't be too aggressive. Always ask yourself: if I had to speak to a customer in person, is this how I would go to convey the sale? Or would I use other tones? Adjust accordingly. Remember: being persuasive is not synonymous with being coercive.
Quality Lead Generation: generate useful contacts
Especially at the beginning you will be tempted to show the products you are sponsoring to as many people as possible, but this sort of "initial gluttony" could be a trap. It is much better to show your product or service to a limited but well-researched target made up of people who may really be potentially interested. It makes no sense for 100 people to see your promotions if none of them take an action!
Keep in mind, in fact, that those who entrust you with the promotion of their products as advertisers, regardless of the objectives you agree on, will want concrete results. Usually, the agreements are based on a certain number of CPAs (Cost Per Action) to reach, which could be, for example, a certain number of contacts generated. Will these collected contacts of potentially interested users then turn into actual customers? Consequently, it is important that a study of the target and of the buyer personas is present upstream with consequent testing, in order to intercept users who are really interested in what you have decided to promote.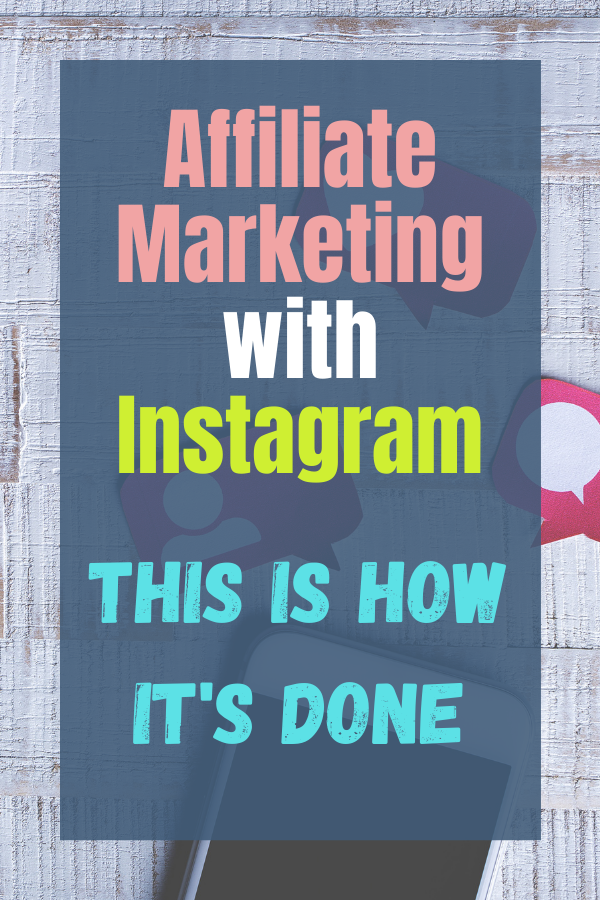 EXTRA tips to increase performance
At this point, you have all the tools to start your business as a professional affiliate who uses Instagram to promote your chosen products.
I would like to add some special EXTRAS in order to save you precious time.
Check out the Insights, but don't let it sway you too much
The Insights section is of paramount importance, but remember to also listen to your instincts, experiment and don't become a slave to the statistics. Sometimes creativity and authenticity pay off better than any data. Maintain a healthy balance between your creative flair and the data provided by the platform. It constantly monitors the ROAS (Return On Advertising Spending) and avoids arbitrage which, as we know, has never been a pillar on which to base a sustainable business over time.
Respect your audience
Your followers are, first of all, people and not numbers or lemons to squeeze, as such they must be respected and treated in a serious and professional manner. Do not "sell out" and do not lose your credibility by promoting products that you would not buy first, or that have nothing to do with the niche you want to target. Be consistent and work on your personal brand. I realize that setting up a job of this type takes more time, but I assure you that forging ahead, trying to sell unreliable products, will make you lose credibility in front of your audience and when it happens, it is very difficult to recover.
Which affiliate programs to join?
You can initially sign up for affiliate programs like those of Amazon, eBay Partner Network, and AliExpress. The advantage of starting with these affiliate programs, especially if you are still in the initial phase, is the reliability of the brand, the multitude of products that you can promote, among which to choose the ones most in line with your niche and the fact that for no payment is required.
Now it's your turn
We are at the end of this article dedicated to how to do affiliate marketing on Instagram. I hope I have helped you understand how Instagram can become a valid communication and promotion channel for any affiliate. In addition to technical and practical advice, I hope it is clear how important it is, in this work, to operate following an ethics that always aims to respect the consumer, promoting quality products and services that you yourself would buy or sell to a member. of your family (the ones you like!).
Stay safe and stay tuned for more!
S