If you're like me then you have spent months and months, and lots of money trying to find automated techniques or strategies to generate real traffic to your websites. And, as I did, you probably went through many disappointments before discovering that the vast majority don't work.
Don't get me wrong, many of the tools and software solutions I've tried did bring results (some were exceptional), but after a while, I would hit a dead-end street every time. The reason is that Google keeps changing its algorithm in order to protect its financial interests. This is something I understand. Google has developed a several billion dollars per year industry based on paid advertisement. It would be foolish to think that they would allow a hack or a solution that costs you 40, 50 bucks to make you override their system and keep getting insane traffic for a long time. The people from Google make their money by having customers pay to advertise on Google and YouTube, so they protect their product by altering the rules of SEO frequently. I would do the same.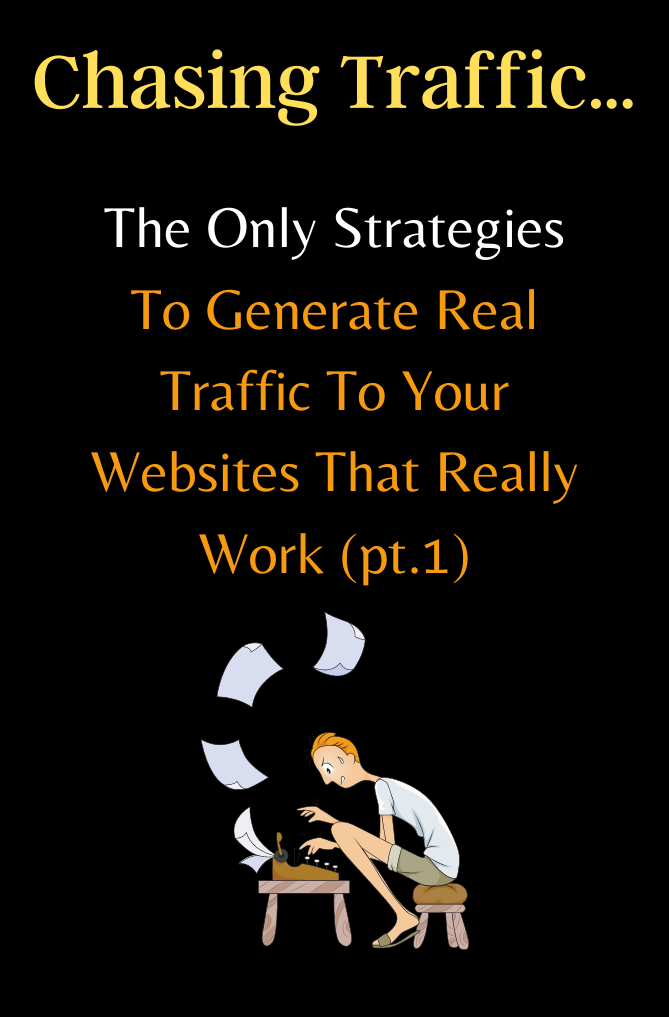 There is a small number of products I have found (and use) that actally do generate a certain amount of traffic on autopilot and I'll get into that as well.
Having said that, there are ways (let's call them rules) to create long-lasting traffic generation to your sites. In this series of articles I will try and explain some of them and actually show you how to implement them. I have to point out that these are not "overnight results strategies", as I believe there is no such thing. The techniques I will show you are based on quality, value, consistance and commitment. If you really think about it you will see that deep inside you know that this is the only way that you can build something.
On-page Strategies to Generate Real Traffic to Your Website
If you're serious about your online business you must surely have a blog. If you don't already I urge you to start one immediately. It doesn't take much, but it can become your main source of income quickly if done right. A blog is something that is essential to running any kind of online business. If you want to learn about basic must-have tools for any internet business no matter what niche you're in – you can READ IT HERE
Having a blog means – running a blog. What I mean is that you will have to put in some work. You should be posting articles at least once a week.
Make Your Content 100% Yours
Before we get on with the technical stuff, there are a couple of things I want to make crystal clear.
DO NOT USE PLR, except for research and inspiration material.
The main reason is that YOU HAVE TO GIVE VALUE to your readers. The best way to give value is to actually put in work. Take a topic you're interested in, research it, get a clear idea and knowledge base, and only then write about it. Use data and info from wherever you feel like, but write it yourself. Believe me, people can tell the difference between copied material and something original. If you're writing about a topic you really care about, and you do it honestly, people will know and you will get results. On the other hand, if you take a crappy PLR article and paste it, rest assured that the people who read it are not coming back to your website.
Be yourself. Don't try to copy someone else's style. Write the way you write. Your readers will care more about the valuable information you're giving them than about your metaphors or expression style.
The last thing I will point out, and this is something you will see me repeating over and over again, is: ALWAYS GIVE VALUE.
Value is the reason people read blogs, value is the reason why people buy stuff. If you have awesome information for your subscribers every time you talk to them through your articles they will come back to your site again. If you offer a product that has value for your prospects they will buy it and keep buying from you again. This is a simple, yet absolute truth. Only value sells.
Now, let's get into details…
9 Article Optimization Strategies To Generate Traffic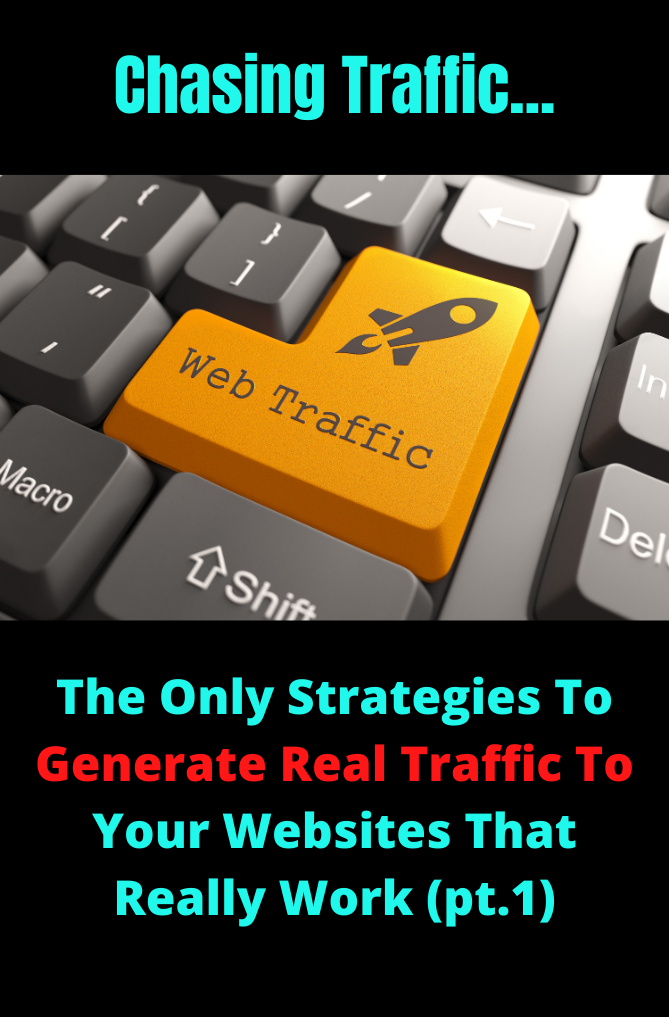 1- Have your keyword in the title
2- Have your keyword in the first sentence of the article. Naturally, the sentence must make sense (remember you are writing to people, not search engines)
3- Have your keyword in the midle of the article as a clickable link to the article itself. Now, this strategy, although effective is something I avoid. I feel like I'm tricking people. I rather insert links to some prevoius related post than the article itself.
4- Have your keyword in Italics in the last paragraph.
5- Add multiple images and a relevant YouTube video. People are visual creatures. You will get much more results with images than you will get without them. Also, if you have a YouTube video on your channel related to the topic, make sure to add it to your post. This will also create organic traffic to your YouTube channel.
6- As the "alt" text on at least one image. You can also do it on more images, but don't go crazy with it. What I mean is that if you have 6,7 images, add your keyword on only 3.
7- Add your keyword in H1, H2, H3 tags. If you have a WordPress blog your title will automaticly be set as H1. Add your keyword to H2 and H3 tags in a way that it doesn't ruin the visual frame of the post.
8- Add your keyword in the meta title description.
9- Add your keyword in the URL. Again, if you have a WordPress blog this is already taken care of.
Do you want to see me do article optimization on my blog? Watch the video below:
If you didn't notice by now I implemented each of the 9 strategies to generate real traffic to your websites in this article. Just take a better look and you'll see that I've covered all the bases.
There's one thing that I want to point out before wrapping up: Unless you hit the jackpot by choosing the right topic at the right time and your article goes viral on its own, it will take some time to rank. And remember that you're not the only one out there doing this, so your organic traffic rating will actually depend mostly on the quality of your content…VALUE AGAIN.
Let me know if you liked or disliked this article with your comments and feel free to share it.
Thank you for reading my blog and stay tuned for more 🙂
S
P.S.
Do you want to see what my friend Demetris did to create organic traffic?