Is HoneyMiner legit? – Introduction
Crypto mining is one of the profitable aspects of the cryptocurrency revolution that has engulfed the financial landscape over the past decade.
There are several companies that have dedicated mining facilities that mine different cryptocurrencies. Mining is one of the best-known ways to make money with cryptocurrency along with trading on exchanges (Binance, HitBTC, Kraken, etc), investing, and so on.
Bitcoin is the most popular cryptocurrency favored by miners, but its mining process consumes energy as it uses a proof-of-work protocol. This has led to Bitcoin mining being an expensive venture as it requires a powerful GUI and lots of electricity.
However, in recent years there have been mining pooling companies that have come up with a system where casual crypto enthusiasts can engage in the mining process with their CPUs.
Today, we would like to give an objective review of one of the most popular among such mining companies. It is called HoneyMiner.

Is HoneyMiner Legit?
What is HoneyMiner?
HoneyMiner is complex crypto mining software that was designed to run in the background of the desktop. Looking at the about page, we are given some information regarding the operations and business model of the mining company.
The company launched its mining operations in 2018 with the aim of providing easy access to crypto enthusiasts who did not have the funds to run the mines themselves. Since its launch, HoneyMiner has grown from initial Bitcoin mining to a number of cryptocurrencies.
Stax Digital, the parent company operates the platform and equipment used for the mining process with its headquarters located in Hoboken, New Jersey. The company is led by Noah Jessop who led the company to have a user base in over 100 countries.
HoneyMiner is certainly not the first crypto-mining software, but they claim to be one of the best and safest.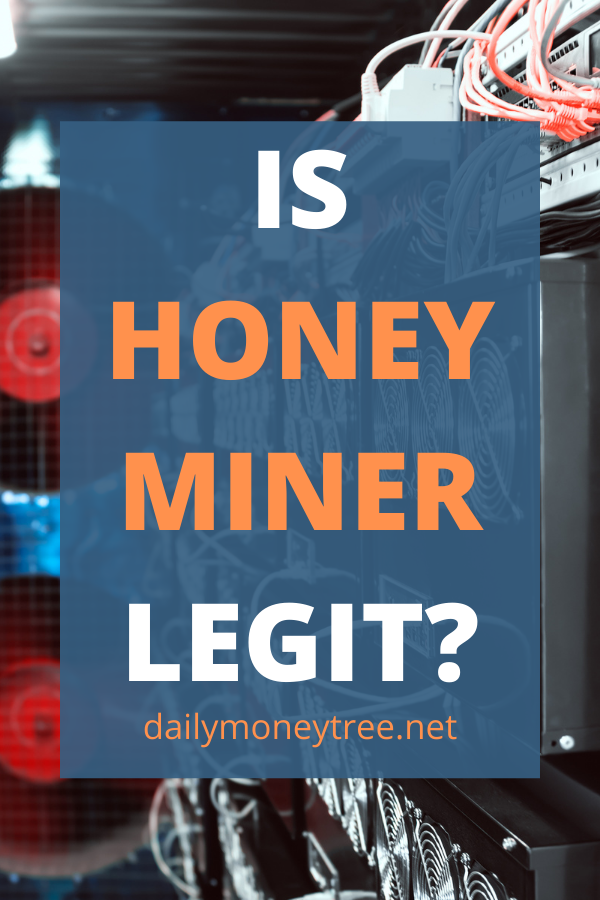 Supported countries and currencies
Even though Honeyminer is based in the US, it boasts of a global user base, as its software is not geo-locked. Furthermore, the crypto mining software promises algorithms that would allow the software to mine the best coins based on the CPU capabilities of the software.
This feature is as good as when tested on a PC that couldn't support Bitcoin mining, Honeyminer started mining Monero instead. This is an excellent feature and means you could make a tidy income by mining some of the altcoins.
Is HoneyMiner legit? – Main features
HoneyMiner has different features with not as hardcore software as other data mining software as it does not require expensive ASICs and specialized mining devices. All you need to do is deliver hash power through your GPU / CPU without any down payment or maintenance fee.
Honeyminer is cross-compatible on several platforms, and this truly is a huge plus compared to most other software. This means that you can use it with almost all types of computers.
HoneyMiner also allows users to monitor their operations via mobile devices with streamlined applications for Android and iPhone users. The mobile apps allow for real-time monitoring of how the Crypto mining process works. Mobile applications also have the ability for users to make changes at any time.
More Earning Processes
Honeyminer has several ways available for users to earn from mining various digital tokens. The simplest method is where you download the desktop software and run it in the background of your computer to make money every day.
There are multiple cryptos you can earn at the same time which is nice, but you can only get paid in Ethereum or Bitcoin.
Furthermore, it is the software that decides which coins you'll be mining.
There is a premium feature called Hotel HoneyMiner. You as a user pay a fee to lease more mining power from the company.
HoneyMiner rates
Honeyminer pricing is very fair in the sense that you don't pay to download the application or set up the software to run on your computer. It is one of the best cloud mining services as all you need to do is to connect the application with your PC and start earning immediately.
Also, instead of incurring maintenance costs, the mining application introduces pool fees. These fees are based on a percentage of what you have mined depending on the number of active GPUs in the system.
As of the time of my research, Honeyminer charges a pool fee of 2.5% for GPU 2 and 8% for a GPU 1. This means that the more power you bring to the platform, the lower the pooling fee, which is a great return considering that there is no cost for downloading the software.
You can add more than one GPU to your account giving you more opportunities to increase your earnings. There is also the Hotel Honey service where you rent hash power from the company to increase your earnings.
This service is a useful service for those who want to earn more but don't want the huge costs of buying and maintaining the mining equipment. The process is automated by Honeminer and effective.
Costs currently vary depending on the power needed. On the payment platform, there are three main hash power offerings, namely 23 MH / s, 250 MH / s, and 2500 MH / s.
The 23 MH / s ranges from $ 66 for 3 months and $ 129 for 6 months, 250 MH / s costs $ 660 for 3 months and $ 1254 in 6 months, while the 2500 MH / s costs $ 6,270 for 3 months and $ 10,000 for 6 months.

How To Use Honeyminer
HoneyMiner is not difficult to use, all you have to do is click the download button at the top of the home page.
After downloading, install the software on your PC, once the software is installed simply enter your email address and password for registration.
Honeyminer doesn't run automatically which is a good feature as the software needs permission to run. All you will be prompted to do is click the On button and the operation will begin. Also, new users can get free satoshi as a bonus from the software.
Customer care
HoneyMiner has a comprehensive customer support system, which is to be expected when dealing with crypto platforms.
There is a live chat button for basic inquiries.
Plus, there's a ticketing system that's surprisingly detailed, with the platform asking for important details about your GPU. Also, you can delete the pictures of the problems faced which we believe to be a good idea from the mining platform.
Honeyminer also provides a well-organized FAQ Section with different topics about the extraction process. Information on the duration of withdrawals and what to do in the event of problems with the mining software is also added.
Honeyminer customer reviews have been largely positive with many users satisfied with how quickly support tickets were received.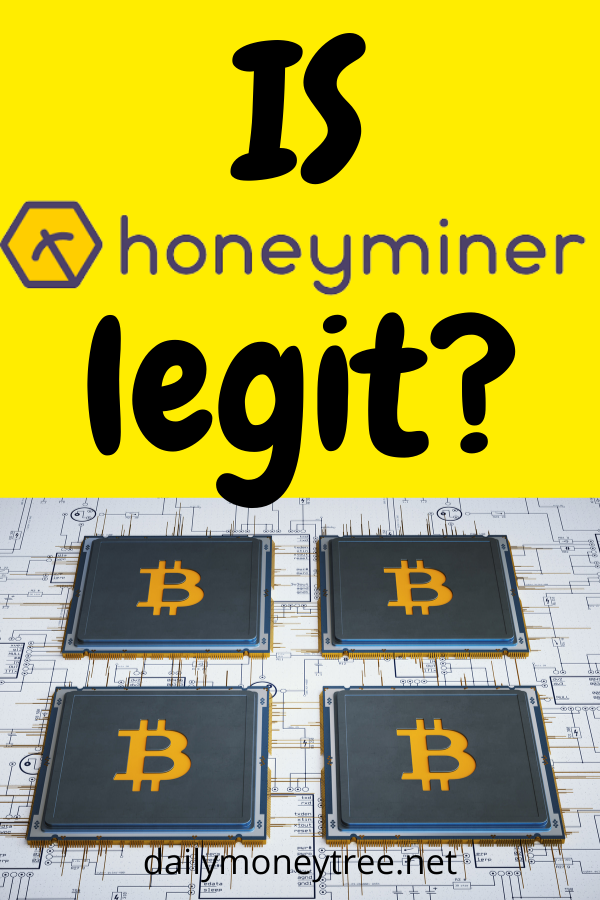 Is HoneyMiner a Virus?
However strange this question might sound, there are actually, a lot of people that think that crypto-mining apps are viruses, which comes as no surprise due to the increasing number of cases where hackers use malware to mine.
Honeyminer is not a virus as it is DigiCert compliant software and is fully checked to comply with the latest security protocols. Upon installation, the software can be activated or deactivated without running in the background.
What to do if the computer crashes using HoneyMiner is to check the antivirus settings to exclude the software. It is also important to note that it is not recommended to turn on the software while playing a graphics-intensive game.
Is HoneyMiner Safe?
Honeyminer is crypto mining software that takes security seriously. Since it runs in the background of the system, it is always essential that they maintain high-security standards. They go the extra mile to make you feel safe and comfortable as a user.
The Platform uses a number of security features which include: The use of a Secure Socket Layer (SSL) and strong encryption to make your servers anonymous and secure. Additionally, the platform offers 2FA security for users to safeguard their accounts.
Honeyminer also offers strict password policies, monitoring of suspicious login activity, as well as checking and compiling of native codes by its security experts. There are also steps that ensure that viruses are not integrated anonymously into the mining software.
Finally, user resources are stored in cold storage which prevents theft and hacks. These security features are one of the ways Honeyminer attracts encryption enthusiasts who value privacy.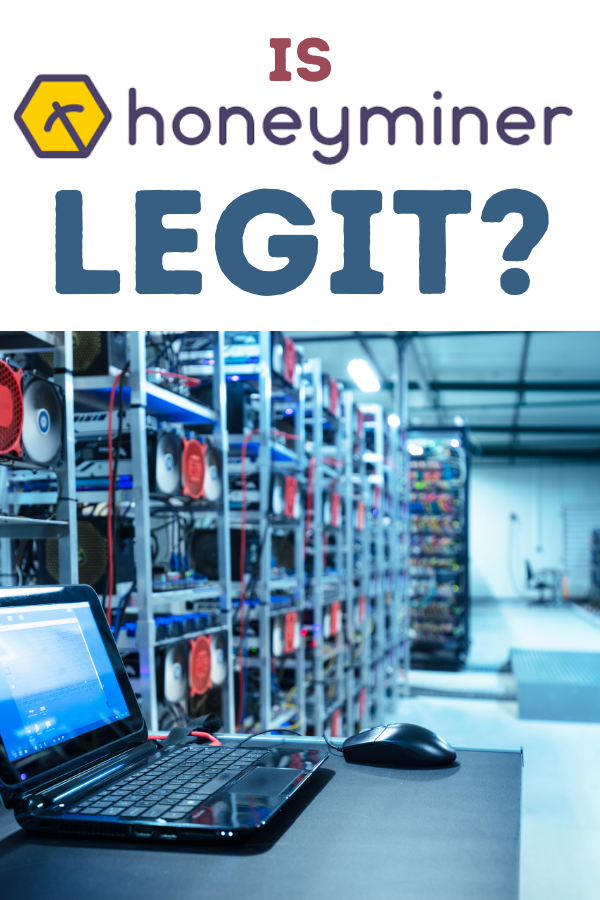 Conclusion: Is HoneyMiner Legit?
So, is HoneyMiner legit according to user reviews?
From customer reviews, HoneyMiner is a legitimate way to passively earn money by mining with your computer. This is one of the few crypto mining operations that are honest to users about the possibilities of making money on its platform.
It does not promise extravagant earnings and focuses on certain quality user services that we find refreshing.
You can also be assured of safety when using the software on your PC as it is fully certified and regulated by the relevant authorities.
Honeyminer is perfect for the average crypto enthusiast who wants to participate in mining operations without the requirement of spending heavily on mining equipment.
Is HoneyMiner legit? It sure seems so!
To your success!
S