Anyone can start one today. But how do you make money with a Podcast? In any case, it helps if you are a bit commercial. "We made the mistake of giving everything away for free."
300,000 dollars per year to have a nice chat with your best friend. Sounds like a dream, doesn't it? You sit down, turn on the microphones and burn away. It's about current affairs, the student body, beautiful women, and that oh so delicious sponsored can of Coca-Cola. Finally, the producer puts an intro song before it and throws the file on the web.
Money-making can begin.
How big companies make money with a Podcast
Social media company Twitter bought podcast platform Breaker for an undisclosed amount. The deal is not the first acquisition of a podcast company by a major tech company. Amazon, Google, and Apple: all trying to get a foothold in the podcast world. Why do these companies want to conquer this market?
The answer is not too difficult: money. And making money with a podcast is done in much the same way as with other forms of media. You can work with advertisements or with subscriptions.
Especially with advertisements, there is more and more money to be made. The podcast market is growing rapidly and as a result, more and more advertisers want to have their ads heard in a podcast.
Advertising in a podcast is more effective than in other forms of media. "When you listen to a podcast, you are giving your full attention. A podcast listener provides a lot of information about himself because you consciously choose a certain theme or topic.
With this information, the companies can ultimately sell more targeted advertisements, which in turn is interesting for the advertisers.
At the same time, the tech companies find themselves in an incredibly powerful position. Both advertisers and media companies are becoming dependent on these tech companies. It is becoming increasingly difficult to reach your audience without using the platforms.
The fact that advertising sales are increasing so much is probably the reason why big tech companies such as Apple, Amazon, and Spotify are investing in this market. You can see that they really try to become the intermediary. Then the tech companies can sell the ads and earn a lot of money.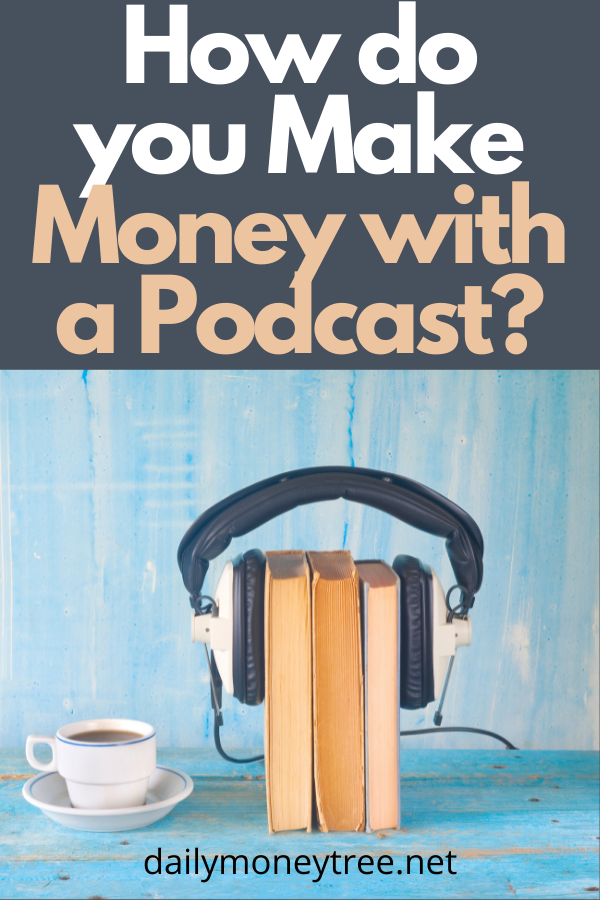 The Chosen Few that make money with a Podcast
Ultimately, these acquisitions of the large companies are not in favor of the podcast makers. Most of the money will go to the big companies and not to the podcast makers.
There are only a few people who can really make a living just making podcasts.
These are mainly the people who get outrageous money to make a podcast, like Michele Obama, or Joe Rogan. The other podcast makers will have to come up with a more diverse revenue model.
This can be done, for example, by writing a book and incorporating it into your podcast.
Another option is to give workshops based on your expertise that you also gain thanks to your podcast. Everything to ensure that you are not too dependent on one source of income.
How to create a podcast that will make you money
If you want to start a podcast, but you don't have the slightest idea how to do it, let me help you out and show you how to create a podcast. I will walk you through the detailed procedure for recording a podcast, uploading it online, and distributing it on platforms such as Spotify and iTunes.
Follow the instructions I am about to give you carefully and I assure you that, by putting them into practice, you will be able to create your podcasts and publish them on the Internet.
Before we get to the heart of this tutorial and explain how to create a podcast, let me give you some useful tips to get you started on the right foot and try to make a successful podcast.
If you haven't done so yet, the first piece of advice I want to give you is to choose a topic you consider yourself an expert or a sector you are passionate about.
Furthermore, to understand what are the most interesting topics of the moment, you could use Google Trends, a free tool from Google that allows you to analyze data from searches made by users on the famous search engine, to understand which are the most searched topics.
After choosing the niche in which to "operate", establish the duration of your podcast and create your editorial calendar by choosing the date and time of publication, in order to give a fixed appointment to your listeners. Choose, therefore, whether to create live podcasts with the possibility of interacting with listening users or whether to rely on recordings: in both cases, however, it is essential to create a lineup to optimize times and address all the expected topics.
If your intention is to upload your podcasts to your website, don't rule out the possibility of broadening your audience by also relying on podcast distribution platforms, such as iTunes and Spotify. If, on the other hand, you don't have a website, carefully choose the platform on which to upload your podcasts, analyzing the advantages and disadvantages of each.
As for the equipment, although nowadays it is possible to create a podcast even with your smartphone if you have the possibility, I recommend that you consider purchasing a professional microphone that allows you to record flawless audio.
Create a free podcast
If you're wondering if it's possible to create a free podcast, you'll be glad to know the answer is yes. There are, in fact, several solutions to create an audio podcast at no cost: you can rely on programs to be installed on your computer and which allow you to record your voice or choose an online platform to create podcasts in real-time.
Create a podcast with Audacity
Audacity is a program that not only allows you to record your own voice but is proposed as one of the best audio editors at no cost. It also allows you to edit all major audio file formats, applying effects and corrections to them.
To download it on your computer, connected to its official website, click on the Download item and select the option of your interest between Audacity for Windows and Audacity for macOS, depending on the operating system installed on your computer. When the download is complete, if you have a Windows PC, double-click on the audacity-win- [version] .exe file, press the Yes button to allow the program to make changes to the computer, and select the language.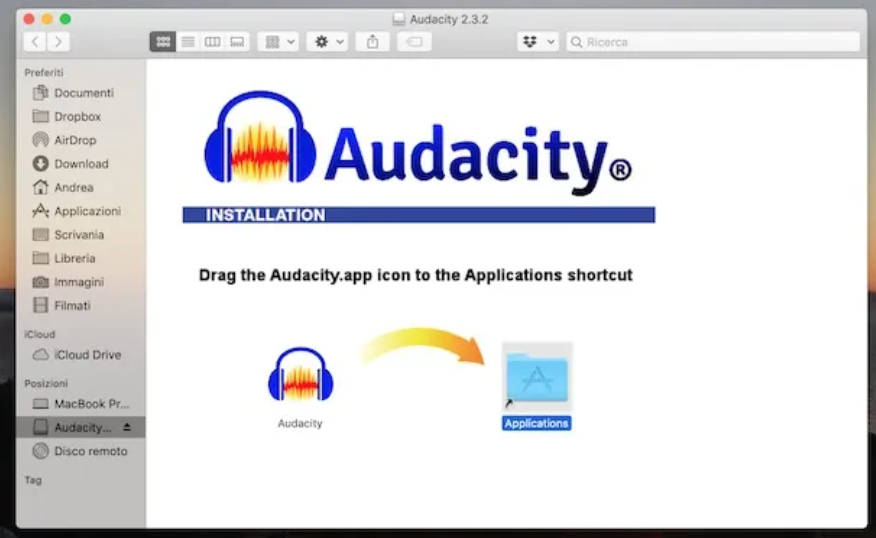 Now, click on the Next button four consecutive times, click on the Install item to start the installation, and wait for the progress bar to reach 100%, then click on the Next and Finish buttons to close the window and complete the installation.
Create a podcast with GarageBand
GarageBand is a professional program developed by Apple and installed "standard" on most Macs (if your Mac is not there, you can download it for free from the Mac App Store ), mainly intended for music production. Among its many features, it also allows you to create podcasts with a certain simplicity.
To record a podcast with GarageBand, start the program, select the New Project item, choose the Voice option and click the Choose button to access the software editor. In the new screen that appears, locate the Recording settings box and make sure that the microphone you want to use for podcast recording is selected next to Input.
Just follow the program through, it's pretty straightforward.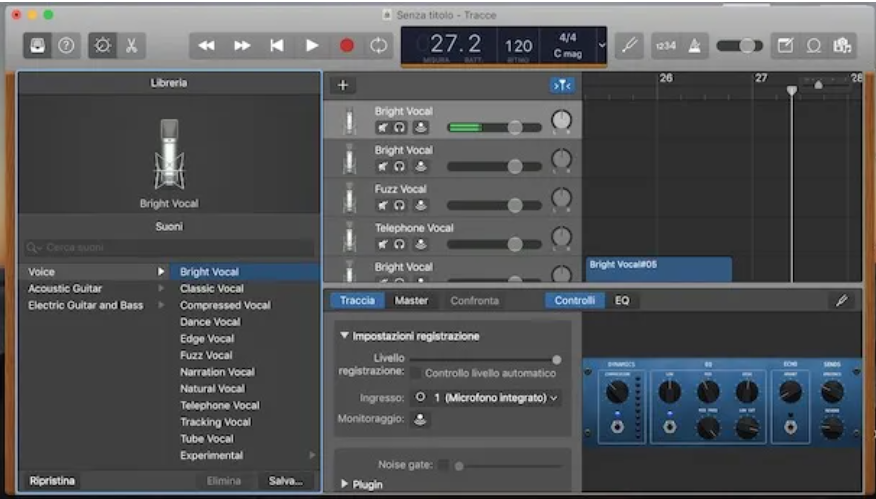 Other programs for creating podcasts
If the solutions I presented to you before did not satisfy you and you want to know other programs to create podcasts, you must know that you can rely on any software to record audio: here are some that you can consider.
AVS Audio Editor (Windows) : A good software for creating podcasts that allows you to capture audio from any source, such as microphone, turntable and other sound card inputs. In addition, it allows you to apply effects, filters and cuts and eliminate annoying sounds. Allows you to export recorded files to all major audio files (MP3, ALAC, FLAC, WAV, M4A, WMA, AAC, MP2, AMR, OGG etc.).
Free Audio Editor (Windows) : is another good open source program for recording voice and creating podcasts. It supports all major audio files (MP3, WAV, AAC, AC3, M4A, MP2, OGG and WMA etc.) and also allows post-production activity, with the ability to apply changes and corrections to the previously recorded podcast.
Create podcasts with Spreaker
If you do not want limitations and you need to customize the podcast RSS feed (useful for the distribution of the latter on platforms such as Spotify and iTunes ), you need to activate a subscription by choosing one of the available solutions.
If you think Spreaker is the solution that best suits your needs, connected to the main page of the service, click on the Register button located at the top right and enter your details in the Name, Email, and Password fields, then affix the checkmarks required to verify your identity and accept the conditions of the service and click on the Register button.
Then log in to your inbox, locate the email sent by Spreaker and click on the Verify your email address button to verify your identity and complete the registration.
Create an RSS feed for podcasts
Creating an RSS feed for podcasts is a useful procedure for users who want to publish a podcast on their website and then distribute it for free on platforms such as Spotify, iTunes or upload it to Spreaker or similar services.
If that's the case, first post the podcast to your website and copy the RSS feed to it (just copy the URL of the page you posted the podcast to and add/feed to the queue). Now, connect to the Feedburner website, a free service owned by Google that allows you to easily create RSS feeds, and log in with your Google account.
In the new screen that appears, paste the URL you copied just now in the "Burn a feed right this instant" field, put the checkmark next to the "I am a podcaster" option, and click the Next button. If you wish, associate a name and address to your feed, entering them in the "Feed Title" and "Feed Address" fields, then click on the Next button and you're done.
Now, all you have to do is write down the URL of the newly created RSS feed, which is useful both for creating a podcast on Spotify and iTunes and for importing a podcast to Spreaker via RSS feed.
Create a podcast on Spotify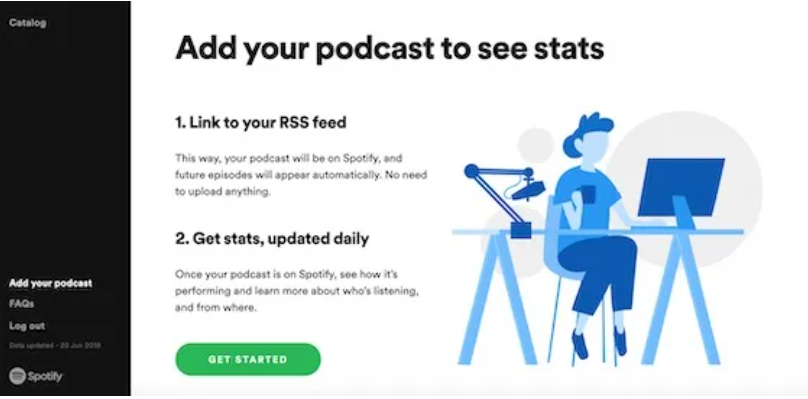 If your intention is to create a podcast on Spotify, you should know that the famous music streaming service only allows you to distribute a podcast via its RSS feed.
Once you have completed the registration of your podcast and the creation of the RSS feed following the instructions I gave you in the previous paragraphs, connected to the official website of Spotify for Podcasters, click on the Login button, enter your account data in the Email address or username fields and Password and press the Login button.
If, on the other hand, you don't have an account on Spotify yet, choose the Subscribe to Spotify option and follow the instructions shown on the screen to create one.
After logging in to the Spotify for Podcasters platform with your account, make sure you have selected the Add your podcast option and click on the Get started button, then enter the RSS link of your podcast in the Link to RSS feed field and press the Next button.
Now, click the Send a code button to receive an 8-digit code to the email address associated with your podcast's RSS link. Then access your e-mail box, locate the email sent by Spotify and copy the code contained within it (it is valid for one hour), then enter it in the Verification code field and press the Next button.
In the new screen that appears, enter your podcast information: first, select the country of your interest via the drop-down menu Where your podcast is made? and specify the language of the podcast by pressing on the Select language item, then put the checkmark next to the platform used to load the podcast (Podomatic, Spreaker, Other, etc.), specify the category via the Select category drop-down menu, and click Next.
Finally, click on the Submit button, to submit your podcast and that's it. As soon as the latter is approved, it will be available on Spotify within a few hours.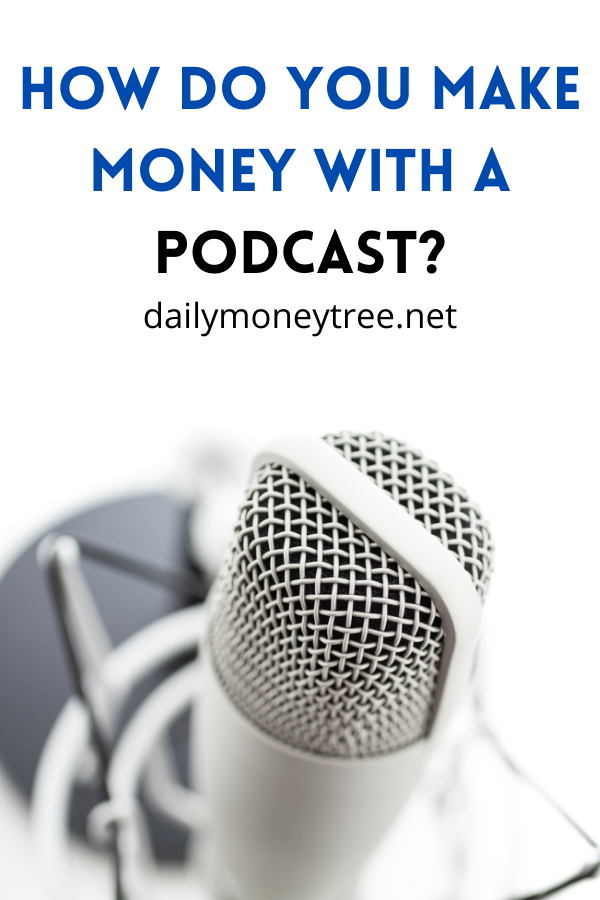 Create a podcast on iTunes
As previously indicated for Spotify, even on iTunes it is not possible to publish a podcast directly, but only to distribute it through its RSS feed.
To proceed, connect to the iTunes Connect website, log in with your Apple ID by entering the data in the Apple ID and Password fields and press the right arrow icon to log in. In the new screen displayed, click on Podcasts Connect and re-enter the data associated with your Apple ID in the appropriate fields.
Now, if this is the first time you use the service, put the checkmark next to the item I have read and accept the Terms of Service above and click on the Accept button, then enter the URL of the RSS feed of your podcast in the field URL and press the Validate button to verify that your podcast has all the necessary information.
If the validation was successful, you will see the message Ready to send under the heading Status. Then click on the Send button and that's it. As soon as your podcast is approved and published (takes approximately 2 days), you will receive a confirmation email. Alternatively, in the Podcasts Connect section, you can click on the My Podcasts option located at the top left to check the status of each individual podcast sent.
And that's it!
How do you Make Money with a Podcast? – Conclusion
As we have seen in this article, starting a podcast is something easy that anyone can do.
However, making money this way is a whole different ballgame.
Usually, the people who are able to make a living with a podcast alone are public figures, celebrities, or people who have some sort of authority in a certain field. Naturally, it takes years to build up such a position.
My advice to anyone trying to make money with a podcast is to diversify. Don't rely on just one source of income. Combine the podcast with a blog, social media platforms, affiliate marketing, etc.
To your success!
S