Very often, before starting to make money with affiliate marketing, you are concerned about which affiliate marketing tools to use. We are talking about spy tools, trackers, cloakers, and more.
It is not necessary to use all the tools immediately, for one simple reason: the tools are used to improve all the processes used to guide the user towards the conversion and, consequently, we need to collect data, optimize and undertake scaling actions.
Since you may need them in the future, here is our comprehensive collection!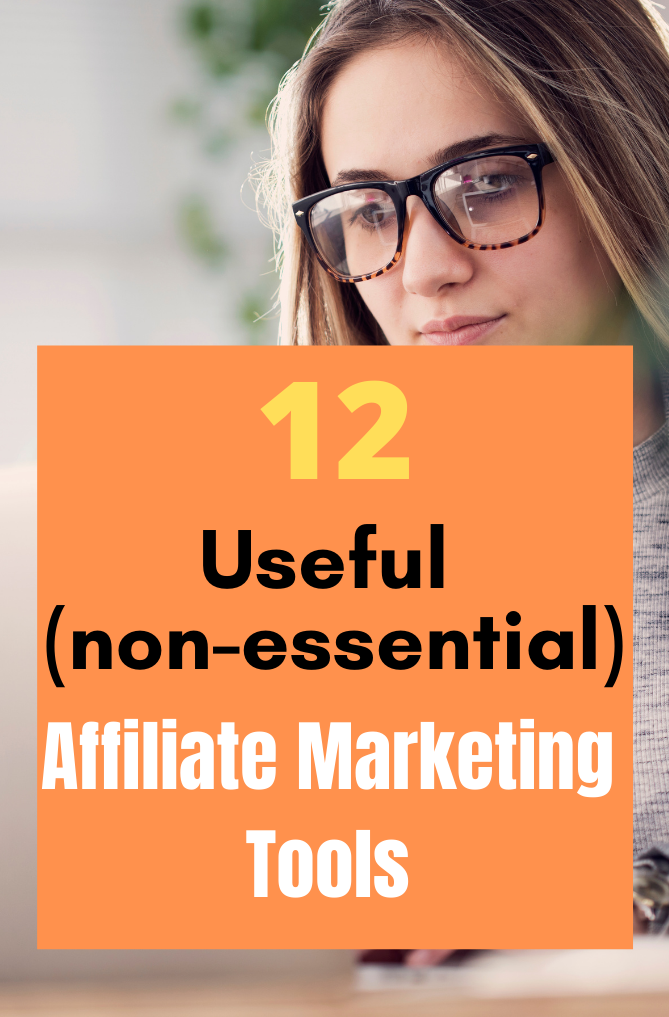 Trackers
Trackers are used to track an action and helps you get additional information that can help you target the user you converted. Use this tool to improve your promotional strategies.
Adsbridge:
It is a hosted cloud tracking service that allows you to track promotional campaign data in order to optimize and scale a campaign. It will therefore be possible to establish the target that converts the most, the most performing operating system, and much vital information for those who deal with affiliations. Adsbridge also allows you to split test with traffic and also works as a fast redirect traffic tool with its 5 data centers around the world. 30-day free trial to test the service, followed by subscriptions starting at $ 25 / month for the Starter version.
Voluum:
Performance (Affiliate) marketing analysis and tracking platform. Voluum is perhaps the best known and most used tracking software by professional affiliates all over the world.
The platform stands out for its ease of use and the reliability of cutting-edge tracking systems. It will then be possible to check the performance of the various ad groups, in order to optimize them and scale the campaign, increasing the ROI.
Able to carry out redirects, Voluum can also be used as an alternative to cloacking systems (used by those who sponsor borderline offers or otherwise viewed with a bad eye by advertising networks such as Facebook Ads). Subscriptions start at $ 99 / month for the Pro version, which allows you to track up to 1,000,000 per month.
iMobiTrax:
It is a promotional campaign tracking platform. It tracks around 5,000,000 URLs per month. Useful for those who work with affiliations (but not only), because it reveals which creativity / adset converts the most. This is a fundamental fact, as it will allow us to optimize and scale the offer.
Among the various features, the possibility of re-directing traffic based on parameters such as operating system, mobile operator, smartphone brand, etc. It is possible to set the rotation of the advertisements according to precise parameters, in order to obtain reliable split-tests. It will be possible to download the data entered by users on the landing pages, such as email addresses and telephone numbers. The subscription to the service costs $ 179 / month.
Search of Promotional Campaigns
Offervault:
Another search engine for offers regarding affiliations. The database consists of more than 50,000 constantly updated offers. You can customize the offer by country, category, type (SOI, Pay Per Call, CPA), affiliate network and payout. In addition to this, articles, resources and webinars are available for registered users of the platform. Access is completely free.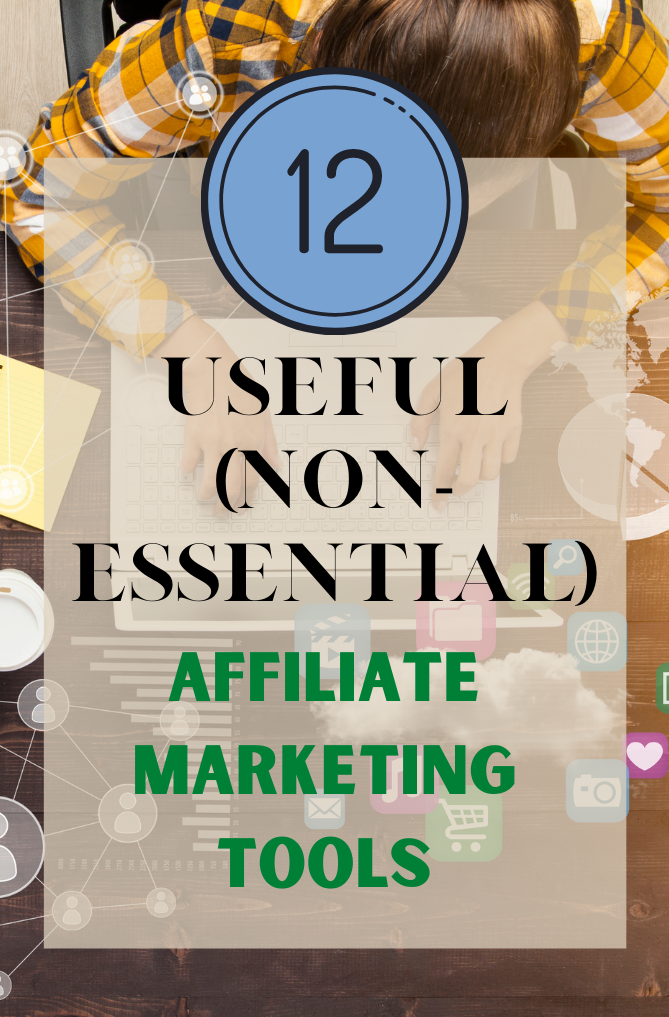 Affplus:
We are talking about a search platform for the best affiliate offers. Just enter the desired search keyword (for example iPhone7) to view all the offers related to iPhone7 of the main Affiliate Networks. This search engine can also be used to compare the payout of an offer before starting to sponsor it. This service is 100% free.
Heatmapping
Software that allow you to do heat maps, visitor recording, funneling, etc. there are so many. They all help to improve the user's user experience and help us understand which areas of the website, blog, landing page are the most observed / clicked by users and, consequently, allow us to improve and optimize so that the process towards conversion be more and more effective.
Personally, I prefer Lucky Orange because it has all the features that other software also have but in addition, it allows us to establish, via live chat, a conversation with the user, who is perhaps undecided!
Clicktale:
The platform allows you to monitor the behavior of users when they view a specific web page. This is possible through the Heatmapping service of mouse, mouse click, attention and scrolling. What will appear to us will be a screen of our web page "colored" with the colors of the rainbow, where warm colors such as red or yellow represent the sections of the web page where the user pays more attention or clicks more, cold ones such as blue or light blue, on the other hand, indicate "passing" parts where the user does not pay particular attention to the content of the section. It is also possible to record and review web sessions, in order to understand how the mouse moves, how long it takes or which part highlights a user who visits the page. To use the service, it is necessary to request a Demo using the appropriate form.
Crazyegg:
"Crazyegg is like a pair of X-ray glasses that allows you to understand exactly what your customers are looking at / clicking on the website" This is the USP (unique selling proposition) of the heatmapping service of well-known marketer Neil Patel, who allows you to acquire important data on user behavior, in order to optimize your web pages and increase ROI.
Through warm colors such as red, the parts of the site where the user clicks or pays more attention are indicated, on the contrary, the cold colors indicate the opposite or the parts of the web page that are least clicked or viewed. It is also possible to "map" the scrolling of the page and exactly count the number of clicks that each button or link receives. "Important" customers such as Skype, Toyota, and Disney use this service. You can take advantage of the free 30-day trial of the software.
Email Marketing
There are many email marketing software and almost all of them are extremely valid.
We recommend using the software that best suits your needs. Especially in email marketing, before discussing deliverability (how not to end up in spam) it is necessary to quantify the contacts that you have in your database.
For example, it is very useful and convenient to use MailChimp for a few contacts because it also interfaces with other tools, very easily, and up to 2000 emails are free. The app is also excellent! But for a database of 500,000 contacts, it would be very expensive. Here is precisely what solutions with MailUp or 4DEM could do for us!
Getresponse:
It is one of the most popular email marketing systems currently on the market. In addition to the autoresponder and email sending function, Getresponse allows you to create landing pages thanks to the Drag-and-Drop function that allows you to use the editor without the need to know HTML. You can also organize and record Webinars with related invitations, reminders and follow-up emails.
Marketing Automation allows you to manage the paths that users can follow since they enter our mailing list. Over 350,000 customers currently use this service. Free trial of the software is available, subscriptions, which vary mainly according to the size of the mail list, start at $ 12 / month for mail lists up to 1,000 contacts.
Mailchimp:
Famous email marketing platform, used by more than 14,000,000 users. Ability to automate each purchase process with the respective email sequence, ease in creating highly converting templates using the Drag-and-Drop function, suitable for those unfamiliar with HTML and style sheets. The analysis reports show all the data regarding the number of mailings, percentage of openings, number of clicks and many other metrics useful for having a 360 ° view of the results of email marketing. You can use the service for free up to 12,000 emails sent per month. Subscriptions start from $ 20 / month for lists of up to 1,500 people and unlimited mailings.
Aweber:
Over 100,000 marketers use this email marketing platform every month. The service is compatible with major applications such as Facebook, WordPress, Leadpages and Paypal. The Drag-and-Drop Editor allows you to create email templates even for those unfamiliar with markup languages such as HTML. The service's mobile application is also available to monitor mailing lists and statistics of email marketing campaigns. 30-day free trial, followed by subscriptions (mainly divided according to the size of the mailing list) starting from 19 $ / month up to 500 subscribers.
Testing tools
Browserstack:
This service allows you to test the correct functioning of a site / blog on practically any combination of browser and operating system without resorting to virtual machines. For example, you can check the operation on Internet Explorer version 12 for Windows 10 64-bit or for example Safari version 7.1 for OS X Mavericks. And so every version of every browser (Chrome, Opera, Safari, Mozilla, Yandex etc …) for every version of Windows, OS X, Android, iOS and Windows Phone. The combinations are more than 1,000 in total. More than 30,000 are the global users of the service. 39 $ / month the cost of the Live version of the service.
Optimizely:
This software allows you to experiment with different combinations of our sales pages in order to find the one with the highest conversion rate. The editor, in addition to being User-friendly, is based on the Drag-and-Drop system, which allows you to create and edit web pages without knowing markup languages such as HTML. The service features are also extended to mobile apps, in order to build the best possible user experience. Many other features of the platform, used by customers such as Sony and Sky. 30-day free trial of the platform. For monthly subscriptions it is necessary to contact the sales staff using the appropriate form.
This will be all for today. In part 2 of this article I will be talking about SEO tools, SPY tools and content creators.
Stay tuned and stay safe
S