We are currently in a very difficult phase for Bitcoin and cryptocurrencies in general due to the escalation of various external elements (especially, the Russia-Ukraine conflict). The crypto market in general, as well as other global markets, has been affected, which has triggered a consequent interest in these digital tools related to the management of crypto coins.
Now, since we can find many alternatives online, I have decided to create this guide where to find the best crypto wallets that you can use even without the slightest experience.
Enjoy your reading!
What are the best and safest crypto wallets?
At this point, the question that anyone who wants to invest in cryptocurrencies asks is this: "What is the best cryptocurrency wallet?" In this guide, I've tried and selected which, in my opinion, are the best cryptocurrency wallets of the moment.
eToro Wallet
The eToro Wallet is a cryptocurrency wallet that allows us in a very simple way to buy/sell, store, receive and transfer all cryptocurrencies. It is a 100% secure digital wallet, multi-crypto, and above all very easy to use. A simple application is available for both Android and Apple smartphones, an app that operates in full compliance with regulations and at a high level of security thanks to the ISO 27001/27032 standardization protocols and which therefore guarantee us to keep our cryptocurrencies safe.
Currently, over 100 cryptocurrencies are available on eToro, so it is certainly one of the best wallets of the moment. If we consider that eToro currently has over 20 million users around the world, we can be sure that we are making the right choice if we decide to open a wallet with this international cryptocurrency broker. The fees are among the lowest which makes this wallet perfect for those who want to start investing in cryptocurrencies. A demo account is also available which allows us to try the application before investing real money.

Binance
Binance ranks among the top cryptocurrency exchange companies. In fact, it is the best cryptocurrency wallet of the moment. It is a platform that offers the most affordable rates on the market with maximum trading fees of 0.2% on any trade. Therefore it is particularly suitable for small investors who do not want to see their profit affected by high commissions.
The Hong Kong-based platform, launched by founder Changpeng Zhao in 2019, allows traders to make money on the price of Bitcoin and various popular altcoins, including Bitcoin Cash, Ethereum, Litecoin, Ripple, and more. The security of exchanges is guaranteed by the protection of user accounts with a two-factor authentication type. Furthermore, the company guarantees all Bitcoin deposits with insurance against any hacker attacks, as has already happened in the past.
Coinbase
We continue the list of the best crypto wallets with Coinbase because it is currently one of the most complete and secure cryptocurrency wallets. Useful for managing any operation between buying, exchanging, or storing cryptocurrencies. On this wavelength it should be remembered that its reference site falls into the category of so-called wallets & exchanges, in practice, we are faced with an integrated solution that simplifies life for newbies in exchange for slightly higher commissions.
It is a fair price to pay if we want to enter the system as professionals and therefore with an already important position in online bargaining. Just think that the Coinbase Earn program allows you to earn free cryptocurrencies simply by watching some introductory videos.
What you need to do is to create a free account on Coinbase and download the smartphone app. At that point, you can manage your wallet and start earning your first cryptocurrencies for free!
Crypto.com
Crypto.com ( here for the official site ) is the very first cryptocurrency exchange that finally bridges the gap between the financial sector, the blockchain, and the Defi. It is one of the safest and most reliable platforms of the moment and allows you to buy or sell a number of cryptocurrencies.
The main point in favor of Crypto.com is the total absence of commissions for the first 30 days. After this period they will be around 3%. The app is very intuitive and easy to use. You can register and confirm the account in a few minutes. In fact, once registered, uploaded an identity document, the account verification is almost immediate.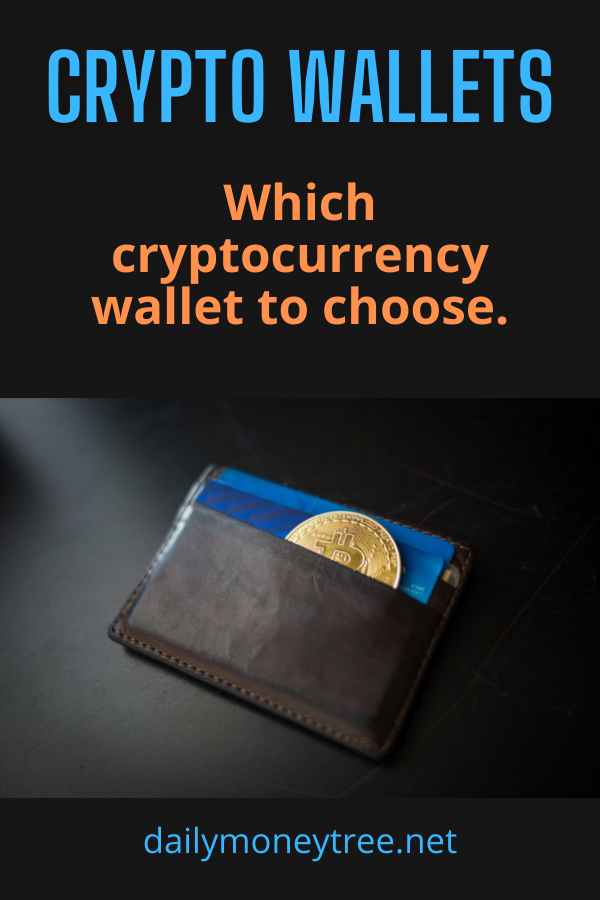 Kraken
Kraken offers many features for both beginners and more experienced users, with variable commissions depending on the type of service and a high degree of reliability and security. While some traders offer limited services, Kraken is a very broad platform that allows you to start with simple and intuitive programs for beginners while at the same time trading on margin and short selling for more experienced users.
You can save time and be sure of the transactions made using different payment methods such as online account, bank transfer, or by choosing the practical crypto wallet made available by the platform.
Huobi Global
After having tried other trading platforms for cryptocurrencies, I can say that Huobi Global is without a doubt, the one with which I like the best, the most complete and simple to use!
Huobi has been operational since 2013 and over the years has expanded to all countries where there are the largest volumes of cryptocurrency transactions, becoming a leader in the sector, worldwide. Over the years it has made many improvements by embracing a large number of cryptocurrencies.
It also allows you to sell, buy and hold your purchases in special wallets and also has various operational functions on the major cryptographic tools.
The minimum deposit in USD is $ 15 and can be made by credit card, debit card, Paypal, or wire transfer. In this platform, it is also possible to buy a token (HT) that offers numerous advantages to those who buy it, in particular on commissions, applying a 50% discount.
Another aspect not to be underestimated is the official Huobi app to be able to operate comfortably from your smartphone.
Gate.io
Gate.io is present on the web through a platform that allows you to exchange digital currencies thanks to its wide availability of services and tools. The site allows you to carry out cryptocurrency exchange operations and online trading without the need for additional programs to be installed. Gate.io is funded by a company called 5 Blocks Capital, which is headquartered in Virginia, United States.
It is possible to download the official app for mobile devices. The platform is divided into two versions, one dedicated to trading beginners and a professional one, intended for those who have more skills in the field.
Gate.io is able to support 180 different digital currencies with more than 400 markets available. The cryptocurrencies available to the investor are the best known such as Ethereum, Bitcoin, Binance Coin, Stellar, Tether, and Ripple, but not only. In fact, there is the opportunity to trade less common assets such as Endor, Traxia, Lino, and Atonomi.
FTX
In recent months, a cryptocurrency exchange platform launched in 2019 has been enjoying enormous success: we are talking about FTX. The feature that has given FTX a place among established trading platforms is, first of all, the leverage offered by the platform, unlike other crypto exchange portals.
This has advantages but also risks, which however do not seem to scare traders from all over the world. In fact, although investors are not 100% protected, thanks to this system implemented by the platform, the gain can reach very high figures.
On the basis of financial leverage, those who invest can do it long or short, or they can bet on the positive or negative performance. If the trend is opposite to the invested one, the capital will decrease, but if you go at a loss you can close the leveraged " certificate " to protect your invested capital. Conversely, if the trend is as expected, earnings can reach very high figures with a few bucks invested.
Spectrocoin
This cryptocurrency wallet needs no introduction given its incredible potential which makes it suitable for all kinds of needs. In this regard, it is also conceived as an exchange. From this point of view, we are faced with a platform of great functional importance available with smartphone apps in which we can store numerous crypto coins: from Bitcoin to Ethereum.
In this context, Spectrocoin can guarantee very high performances, since it exploits an offline technology that allows you to protect the cryptocurrencies of your wallet from any attacks. In this way, our virtual currencies are always safe from malicious people. Keep in mind that it offers various services and tools, including a prepaid card with the purpose of making payments but also to withdraw from ATMs and APIs in order to manage Bitcoin wallets in a personalized way.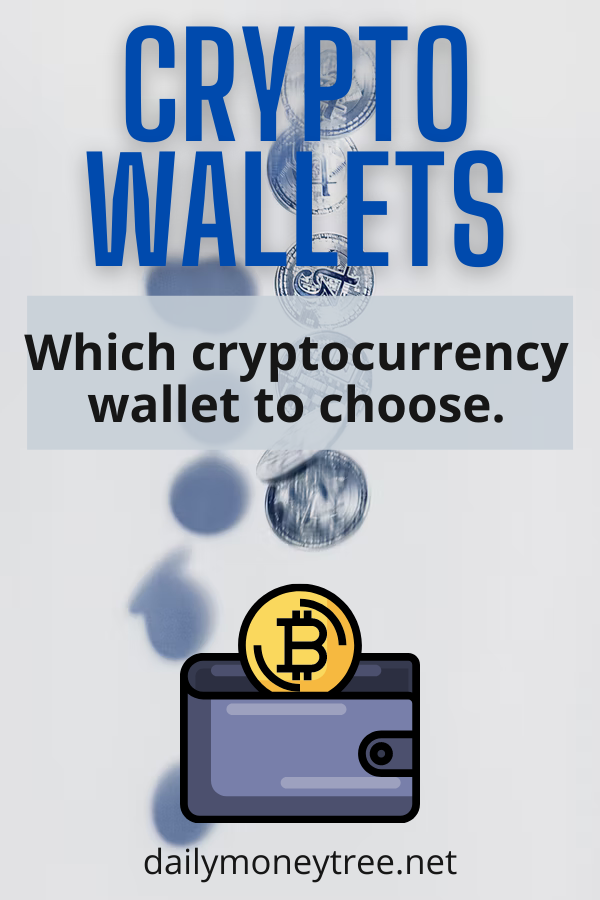 Poloniex
Headquartered in San Francisco, Poloniex is a cryptocurrency investment company that takes extensive security measures to secure each client's wallet.
As one of the leading companies globally, Poloniex grants its clientele some high-profile programs to support them in trading sessions profitably. One of the most useful options includes trading on margin which allows you to trade with borrowed funds. The platform offers very low commissions that do not exceed 0.25% and easily managed financial transactions with a cryptocurrency wallet, which keeps commission costs low.
What are the best hardware crypto wallets?
Hardware wallets are particularly popular in recent years. In fact, they ensure maximum portability to their capital thanks to an electronic connection that will allow not only to send money but also to keep it for future equity investments. Below, I have summarized the best hardware wallets on the market.
Ledger NANO X
Ledger Nano X is the best cryptocurrency hardware wallet for a series of operational advantages that actually raise the stakes on a functional level. It also ensures maximum ease of use as well as excellent reliability in terms of transparency. Lightweight, comfortable and compact, it is really easy to carry with a special device as it features a BOLOS operating system with automatic and regular updating. In short, a truly optimal choice considering its technical potential. In short, the best model to start converting and storing cryptocurrencies.
Ledger NANO S
Ledger NANO S is one of the best hardware wallets particularly useful for containing a number of cryptocurrencies used for our investments. We are facing a new type of electronic wallet that quickly conquered the market for its unique technical characteristics. For the rest, we are faced with a product that allows you to bring your own capital with the possibility of sending and receiving money. Analyzing its technical specifications, a rather encouraging picture emerges. It is no coincidence that it is now the most famous in its category thanks also to its small size for use wherever we are in the face of its special portability.
It is clear that this crypto wallet is one of the best around thanks to a very interesting technical package. In fact, it is considered one of the best hardware wallets on the market. In this regard, it allows you to store Bitcoin, Ethereum, Dash, Ripple, and many other cryptocurrencies. In terms of records, it stands out as one of the smaller and cheaper versions of the Ledger Nano.
Trezor
We continue our list of the best crypto wallets with Trezor, which has an edge and you understand it immediately from its first use. From this point of view, we are faced with hardware capable of ensuring an excellent level of performance regardless of the category of cryptocurrencies entered. For this reason, Trezor is a great piece of hardware to store your Bitcoins on. Furthermore, among its advantages, we also have a good offline predisposition since when it is not connected to an online device, it can be used safely as a deep-cold device.
In this way, if there is poor accessibility from the network that cannot be used to manage the transactions we want, it prepares itself for immediate access to the first connected device which in fact becomes immediately operational to complete the procedure.
Without forgetting its numerous advantages linked to constant and automatic updating in order to facilitate any kind of access. Attention, however, this does not mean that it cannot guarantee security at the same time once connected to a device with access to the network, on the contrary, it always guarantees maximum reliability even if the device is not in use due to a cyber attack.
BitBox
We continue our list of the best cryptocurrency wallets with BitBox, a European cryptocurrency wallet but currently not very popular, to the point of seeming elitist. It's actually just a matter of time since it didn't get the same publicity as its predecessors. So much so that it can boast a series of functional advantages that actually raise the stakes on the operational front. In this perspective, this is a safe and light device, with proven practicality and manageability. While it has a smaller cryptocurrency package, it can boast an incredible value for money.
What are crypto wallets?
Before addressing the dynamics that characterize the different models of cryptocurrency wallets that are present online, I decided to clarify some points first. First of all, a cryptocurrency wallet is to be considered as an electronic wallet to be used to accumulate and protect our cryptocurrencies. Thanks to its protection system, the holder can communicate with the blockchain and perform transactions with Bitcoin, Ethereum, Ripple, and other cryptos.
On this wavelength, these innovative devices make it possible to always keep digital currency safe through a complicated system of keys and cryptography that certifies its operational security. This security prerogative must be a constant for every self-respecting wallet.
In general, we can say that crypto wallets can be physical or virtual depending on the way we use them. We find them in hardware or software format, but what is the difference? Well, software wallets are online platforms while hardware wallets are USB sticks. Particularly interesting on a practical level were the paper wallets, websites that generated QR codes containing the address and the key.
Before going into the details of which are the best wallets for cryptocurrencies with the subdivision of the different models, it should be remembered that each wallet belongs to one of these 3 reference categories:
• a) mobile wallets related to smartphone apps
• b) desktop wallets relating to software to be downloaded to a PC
• c) web wallets related to online platforms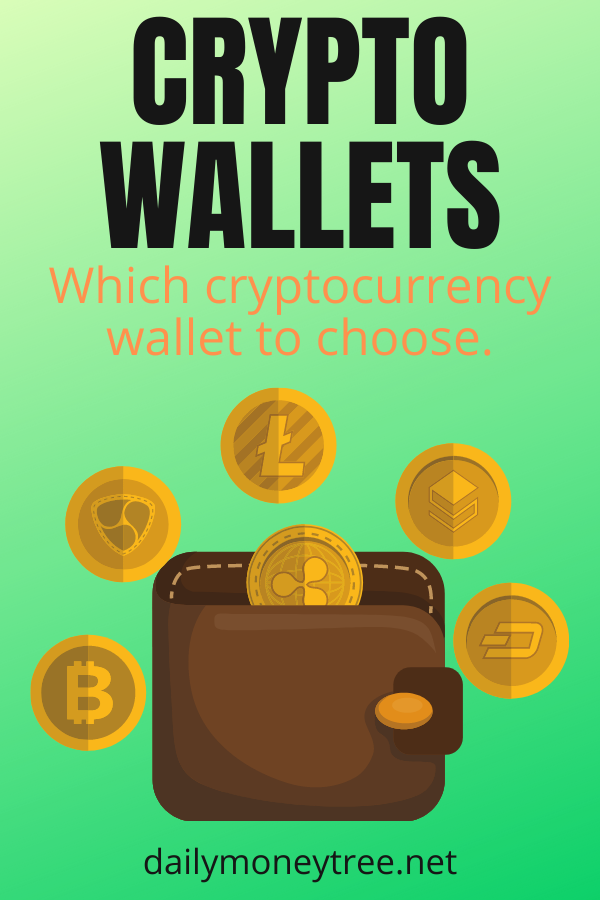 What are Crypto Wallets for?
After the advent of Bitcoin, cryptocurrencies are expanding more and more in the world economy. One of the many advantages of cryptocurrencies is that you don't have any physical cash, notes, or coins. Everything is managed online, it is virtual money. Since everything is digitized, the wallet must also be virtual.
So, crypto wallets take the stage. It is a program or device capable of storing public and/or private keys for cryptocurrency transactions, with encryption and information signing capabilities. So, in addition to being used to store money, it also has the ability to make money transfers from one user to another, in any country in the world.
A crypto wallet is a secure electronic tool with its own address made up of letters and numbers, very similar to an IBAN address. For added security, wallet services maintain users' anonymity, hiding their identity and ensuring the ability to carry out nameless transactions. The types of wallets available on the network are different, just select the one that suits your needs and characteristics.
Each type of cryptocurrency wallet allows both to send and receive money in real-time thanks to the system of cryptocurrencies that are able to always guarantee the user's anonymity. This means that it will not be necessary to enter all your personal data.
For the rest, we are faced with a customizable product with different security methods with the possibility of managing them in a different way according to your needs, that is, both from your PC, from your smartphone, or through specialized sites. Below we have summarized the main features that a good self-respecting wallet must possess.
Control over one's money / absence of intermediaries: we must have full control over the wallets as well as having the ability to send the transaction directly within the cryptocurrency network, without the intervention or management of intermediaries.
Complete transparency / respect for privacy : the wallet is deliberately open source to give programmers the opportunity to verify its reliability. At the same time, it not only provides for multi-factor authentication but ensures maximum privacy in relation to the types of transactions.
How do crypto wallets work?
Technically, wallets, in addition to storing cryptocurrencies, also serve another crucial task, namely that of communicating with the blockchain by sending and receiving tokens in a quick, secure, and intuitive way. This is made possible by the fact that all digital currencies move from one side to the other without ever breaking free from the blockchain.
In this scenario, it should be remembered that each wallet usually has a public address that corresponds to an alphanumeric code. The latter in turn represents a position on the blockchain and proves to be very important because when we buy on exchanges, we must communicate our address to receive the money we are owed. This translates into a basic consideration: a wallet does not have cryptocurrencies, and therefore it is to be considered as a tool for interacting with blockchains.
To better understand its security level, it should be remembered that each wallet has a pair of keys, one public and one private. The public one is used to interact with the counterpart, the second instead gives us real access to our wallet from any device.
To get an even better understanding of how cryptocurrency wallets work, we must start from the assumption that within them we will in fact find two keys: one public and the other private. The first is used for receiving money during a specific type of transaction and is open. The second, that is, the private one must never be disseminated. In this way, we can protect our privacy and our capital.
For the rest, using a wallet is very simple, especially after it has been opened, we can decide whether to receive or send money. In the case of receipt, we simply ask for a reference address to be provided to the sender. To pay we need to know the recipient's receiving address. Keep in mind that every transaction is irreversible. This means that we must always pay attention to the address that is provided to us.
How Do Hardware Crypto Wallets Work?
The main task of the hardware wallets is to confirm a transaction transferred in a one-way way by cable USB, NFC, Bluetooth, QR systems, and much more, which is carried out exactly like the Ellipal Wallet.
As for the hardware wallets, there are numerous security systems, as well as various firmware protections connected to free-opensource operating systems such as Bolos, Trezor, and Ledger, or hardware protections connected to the elements present under the electronic point of view concerning the components. . To have greater security, especially in the world of cryptocurrencies, it is necessary to perform essential steps to defend yourself at 360 °. At the first activation, it is necessary to decide the PIN and the Recovery SPEED and Passphrase.
The PIN is always required at the beginning of the wallet, the latter is a code that has an average length of 8 or a maximum of 10 digits depending on the model. Through it, hackers or unknown users are prevented from entering your own space without authorization, it should be noted that this system tends to protect the device and not currencies. In the event that while entering the PIN it is wrong after a maximum of three times, the contents of the wallet are automatically removed completely, following this event it will be necessary to restore it through the Recovery SPEED.
The latter represents the security key, it is recommended to transcribe it offline, it generally contains from a minimum of 12 to a maximum of 24 words of English, and is essential as seen above to recover the hardware wallet, and if the latter is lost you can say goodbye to your cryptocurrencies.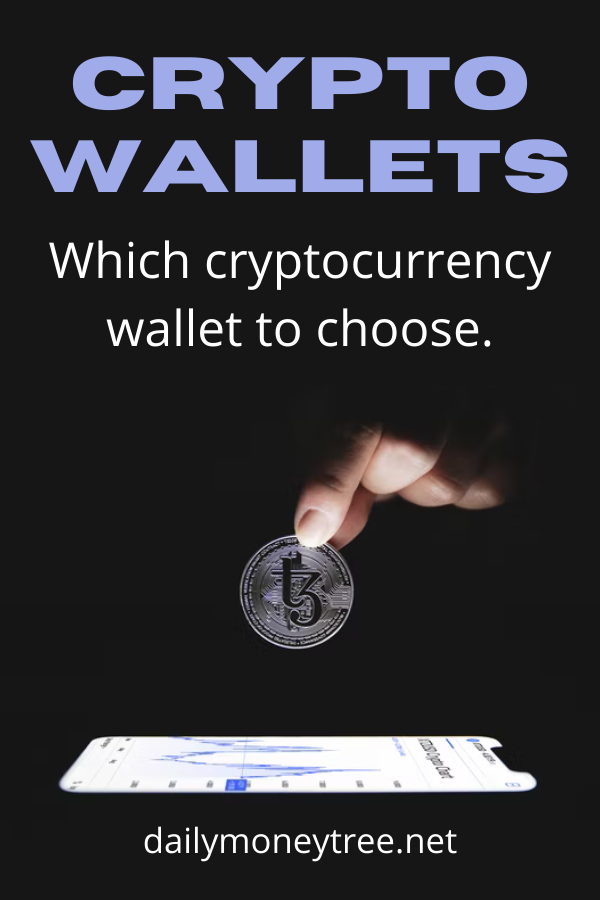 Which crypto wallet to use for Bitcoin?
There are several crypto wallets that are good for Bitcoin on the web, but how do you choose the one that best suits our needs? Every day we are bombarded with a sea of advertising about the world of cryptocurrencies and digital wallets to be used for the conversion and exchange of these "coins", but for those with little knowledge on the subject, it is difficult to choose, for this reason, I recommend what I believe are the two most reliable and avant-garde.
The first is eToro, a wallet belonging to the famous online trading platform used by millions of users around the world. This digital tool can be downloaded totally free of charge both from Google Play for Android users and from the App Store for Apple users and allows you to receive and transfer 120 types of cryptocurrency, obviously including Bitcoin, all according to security parameters and ISO protocols. of standardization.
The second is Binance, which presents itself as an exchange platform, focusing on the exchange between crypto and crypto, unlike traditional instruments of exchange between crypto for money and vice versa. Today it is one of the most appreciated and recognized in the world, and has carved out a really important space within this sector in spite of a great deal of competition. Inside the official website, you will find all the information to access it and a complete guideline able to lead you to step by step towards what you need in a completely simple way and in a very short time.
Hot or cold crypto wallets: what does it mean?
Cryptocurrency wallets are divided into two categories depending on the use made of them. Consequently, we have the hots that are online platforms and the colds that are storage devices. So, which is the best choice?
If you are looking for fast operations, it is clear that you need a crypto wallet that is always connected to the Internet, such as the hot ones with immediate transfer operations. In this context, creating on an online wallet is child's play and does not require particular settings due to their operational simplicity.
If, on the other hand, you are looking for greater security at the expense of speed, then you can operate on cold wallets which are physical portable devices that have the shape of a classic USB stick. Since they are not always connected they are also difficult to block. In this context, it is enough to remember that cold wallets connect just long enough to carry out a transaction on the blockchain, in a completely secure way.
Best Crypto Wallets – Conclusion
If you are just starting out in the cryptocurrency world, you should base your choice on your personal needs. You probably won't be investing big as a beginner, hence, you should try and find a crypto wallet that's intuitive, easy to use, and beginner friendly.
If you are having a hard time getting into crypto as a newbie, I strongly recommend checking out Copy my Crypto by James McMahen. It's really the perfect platform for people who are having a hard time understanding the cryptocurrency market. It truly takes out all the hard work out of the equation, giving you essential information on a silver platter. It's what I've been using for a long time, and the results are staggering.Check it out:

If, on the other hand you are an experienced crypto investor, trading big, then you should be looking at percentages; commisions, margins, etc. But, then again, if you are an experienced investor, you probably already have chosen the best wallet that suits your needs already.
I hope this guide has helped you understand better crypto wallets, and that you are now better armed to start tackling the market and making money.
To your success!
DailyMoneyTree