Immutable X price is currently $0.74. I believe that this coin could 10x in the next bull cycle, and in this article, we'll go through the reasons behind my opinion.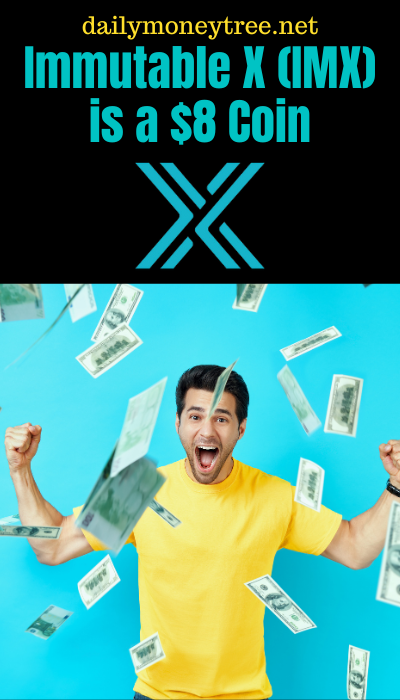 Immutable x is now defined as the best in class in the crypto gaming space. My Immutable X price prediction will be conservative because of one reason only; IMX has been through only one bull cycle and the data available is not as abundant to make me feel comfortable predicting an even higher growth.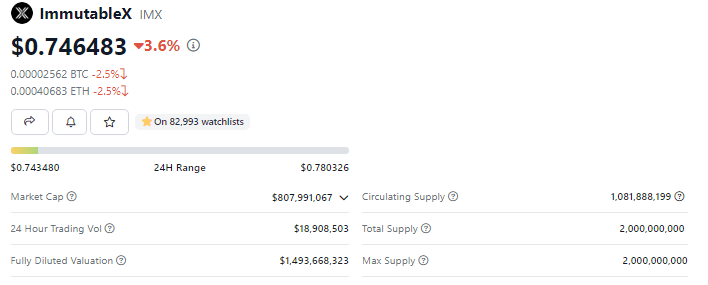 Immutable X and Web 3
I came across various articles on the web defining Immutable X as the "best in class" platform for building Web3 games.
When building Web 3 games, developers need more than just a blockchain. They require a comprehensive toolset that allows them to create compelling and mainstream-ready experiences.
Immutable ensures an excellent end-to-end user experience, providing a strong selection of tools for gaming development. One of the notable offerings that they've got is the Immutable Passport, which is the leading wallet for Web 3 games that eliminates wallet fragmentation. The Immutable wallet can travel with users across the entire ecosystem, which means you don't need to have 10 different wallets for games.

Their checkouts also enhance the purchase flow by facilitating an easier experience for Web3 wallets. It also addresses safety concerns regarding hacks and scams.
What is Immutable X (IMX)
Immutable x is one of the first layer-two solutions that utilize zero-knowledge rollups and focus exclusively on NFTs, and it has a good chance of becoming the default NFT blockchain.
Immutable taps into a powerful network that has already been established within the Ethereum virtual machine ecosystem leveraging the number of gamer's tools and developers experienced in writing smart contracts and solidity.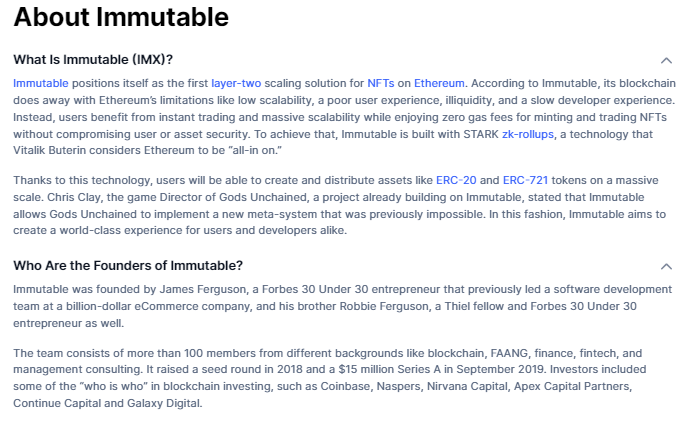 The Ecosystem
Its ecosystem is potentially the largest and most powerful in Web 3 gaming. They have over 150 high-quality games already, and there are more games to launch in the future.
The Immutable ecosystem becomes more attractive to participants, increasing user adoption liquidity and the opportunity for collaboration between games. Developers who choose Immutable and Ethereum as their Foundation benefit from the gravity of the Immutable ecosystem with the passport wallet marketplaces.
They are fully prepared and integrated; anyone who wants to build a game can jump on board, and get started very fast, which is a big plus.
There's a big appeal for mainstream gamers here. If they could create a console, like Silica, that would be a huge game-changer for Immutable.
They have a huge variety of games; RPGs; adventure games, trading card games, first-person shooter, and multi-person shooter.
IMX Token
The IMX token will be used as core gas for the Ethereum. 20% of the fees has to be paid in Immutable X. As a result this will allow its utility to scale significantly as it expands to all new environments.
IMX can be staked as well, which is an efficient way to boost holdings.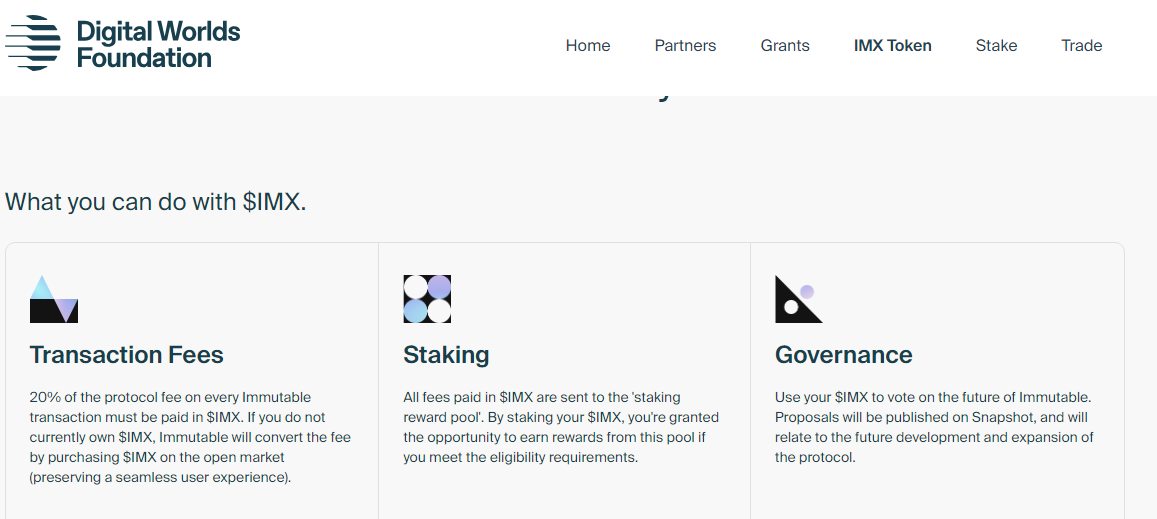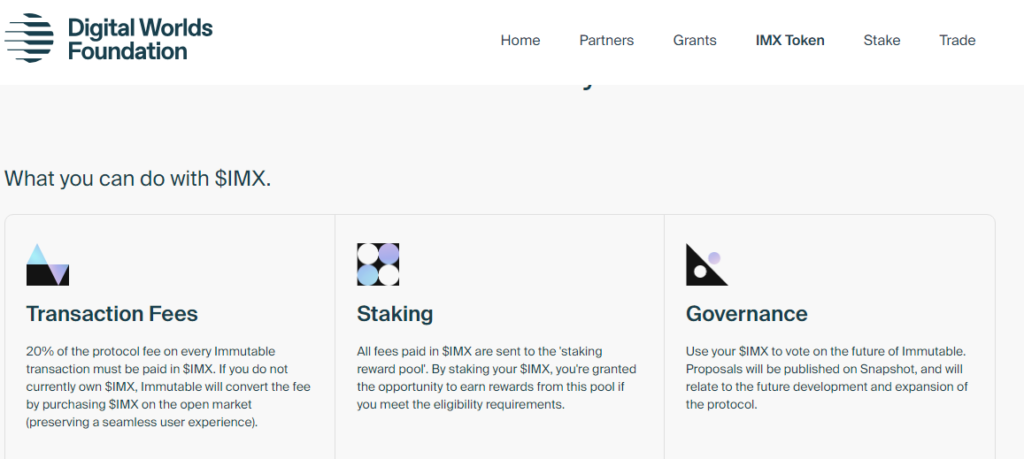 Right now, about half the total supply is out. There is another 25 % remaining for project developments, and that's effectively their grant system. There are still about 500 million tokens or so, that are ready to be provided as a ground system developer incentive.
There are still a billion tokens to come out, and the speed with which that happens matters quite a lot.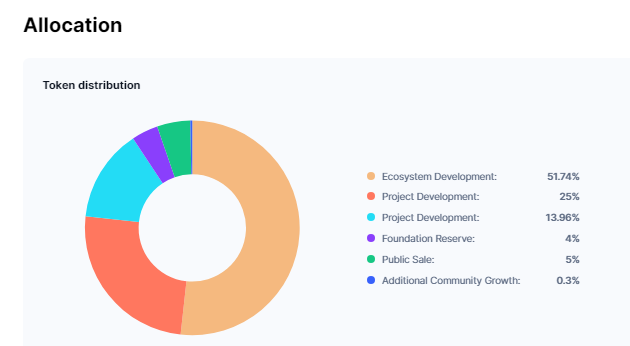 2 billion tokens are going to be out by 2025. But if we're looking at a bull cycle for next year in November or December, realistically there's going to be 1.7 billion tokens out.
Immutable X price prediction
The Immutable X price all-time high was $9.5. What they've done in such a short period of time is staggering, since they've only been up and running for two years properly.
Again, my only issue with this is it's not actually been through a whole cycle, and there is not enough data to do proper data analysis.
For it to reach the all-time high of $9.50, with a circular supply of 1.7 billion, that would mean that the market cap would be at $16 billion, which is a lot.
I'm not saying that that is an impossible scenario, far from it. But having only a small part of the back end of a bull cycle for reference, I have to be conservative and go for $8. Immutable X price could easily go higher but with a limited amount of data, I look at this and I think that $8 is the initial target price.
They have 150 games now. If by Christmas of next year, they develop and increase the number of games to 250, then we can make the argument that their growth could cause IMX to break its previous high.
In reality, I can see Immutable reaching even $15, if they grow the number of their games, and those games are of high quality. For now, I'll stick to $8.