Deprecated
: The PSR-0 `Requests_...` class names in the Requests library are deprecated. Switch to the PSR-4 `WpOrg\Requests\...` class names at your earliest convenience. in
/home/coreof/dailymoneytree.net/wp-includes/class-requests.php
on line
24
If you want to renew the layout of your website or are about to create one, then surely you will like Elementor, an indispensable page builder if you want to have a well-performing and personalized website but do not want to spend thousands of dollars on a developer.
Elementor is a very simple tool to use and allows you to create your blog or website with very few clicks even if you have no knowledge of computer science or programming.
Let's see together what Elementor is, all its features, and how you can use it to create a performing website, easy to navigate and aesthetically beautiful to look at.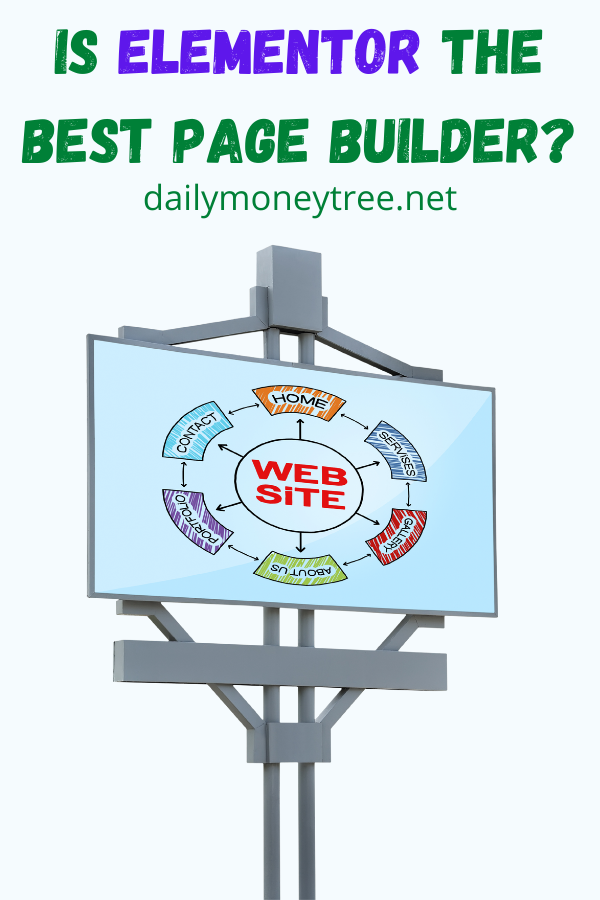 What is Elementor
Elementor is a site builder, i.e. a WordPress plugin that is installed and used to physically build all the pages of a website and all its internal sections.
It is also one of the most used plugins in the world as it is installed on over 8 million websites. Also, this post you are reading was created with this tool.
And that it really is the best WordPress visual page builder is not just me saying it: in the official plugin directory, the rating is 4.7 stars out of almost 6,000 reviews.


There are two versions of the plugin :
• a free one, perfect for getting started and for understanding how Elementor works
• one for a fee, with more extensive features and which has a very low price (starting from 49 $ a year, or about 40 €).
To start using Elementor you just need to install the free plugin, install it on WordPress and that's it.
If you want to extend the functionality of this tool, then I recommend that you also buy Elementor PRO, which is the paid version.
However, we will explore both versions in more detail in the course of this article.
What is Elementor for
The operation of WordPress is extremely simple and intuitive. The same company also offers video tutorials that explain step by step how to create pages and elements, add effects, and so on.
Through Elementor you can create your blog or website from scratch. Elementor is in fact a plugin that allows you to select all the elements you prefer and make them appear on a page simply through drag-and-drop.
In fact, you just have to choose the pages you want to create, such as the homepage, the about page, the article pages, or the contact page, but also the individual elements such as the navigation menu, the footer, or the popups.
And you can also customize every detail, from the font to the colors, to the images. The only limit is your imagination!

Why is Elementor the best page builder
But why did I choose Elementor? Mainly for its simplicity.
I'll be honest: I love to write, I like to create articles and guides like this one you are reading and constantly optimize them to rank in the top search results. I deeply love this part of my job.
But I'm not a developer nor a web designer. Despite having created a lot of websites, this is not my specialty and I don't enjoy it much.
I, therefore, need something that allows me to quickly create a highly customized website, which you cannot achieve with a template purchased for example on ThemeForest, where customization is more limited.
And it is precisely why if you want a site that is customized in every detail but you are still a beginner and you don't know anything about HTML, CSS, and so on, that Elementor is undoubtedly the best choice you can make.
Furthermore, through Elementor, you can not only create the pages of your site but also popups, contact forms, and all sorts of graphic elements.
This, therefore, saves you from having to install a plugin for each element you want to place on your site, making it actually lighter and faster.
So to recap, what are the benefits of Elementor?
It is simple to use
It is a lightweight plugin and does not burden the site
You have total customization of the entire website
You have hundreds of templates that you can use or modify
It has automatic saving (for some it might not be much, but for me it is a must have!)
It has the drag and drop function, which means you can immediately see what you are doing because you just need to drag the elements directly onto the page
All contents are optimized for all devices (pc, tablet and mobile)
You can create the layout of your website, of the various pages, sections, blogs, popups and any e-commerce , such as WooCommerce , all with the same plugin.
Examples of sites created with Elementor
Now you must be thinking:
Ok, all very nice! But in practice, what does a site created with Elementor look like?
So here is a roundup of websites created with Elementor that you can peek at to understand the potential of this tool and – why not? – get some inspiration from it too.
racheloffduty.com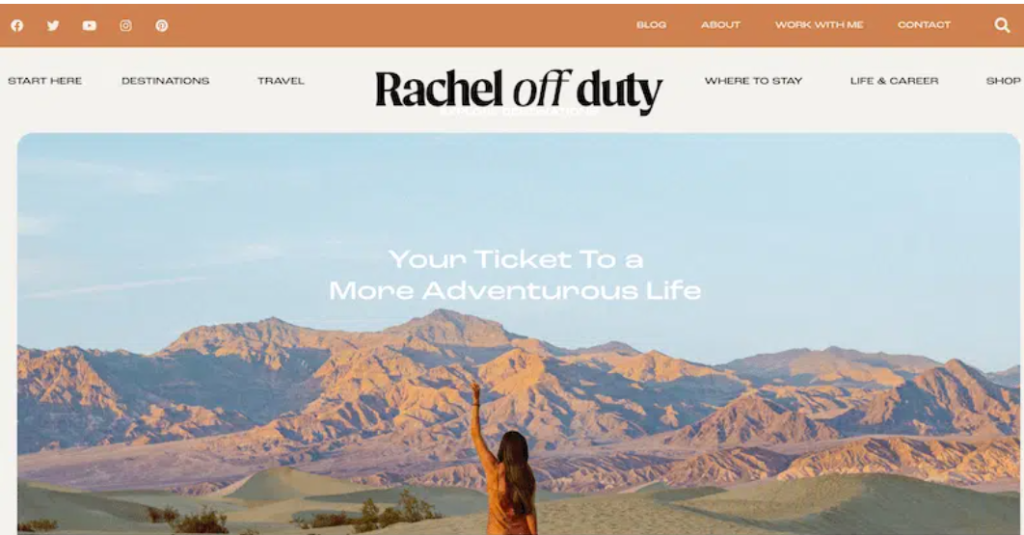 Here it starts to get serious. Rachel is a blogger and travel consultant who offers advice on places she has been. L and his guides include places to visit, places to stay, practical tips, and guides on life and career.
A colorful site, pleasant to read, and really beautiful to look at.
mediacraft.com.br
Media Craft is a Brazilian social management company.
The site is one page only but is extremely modern, friendly, and dynamic as well as being a great example of what can be created with Elementor.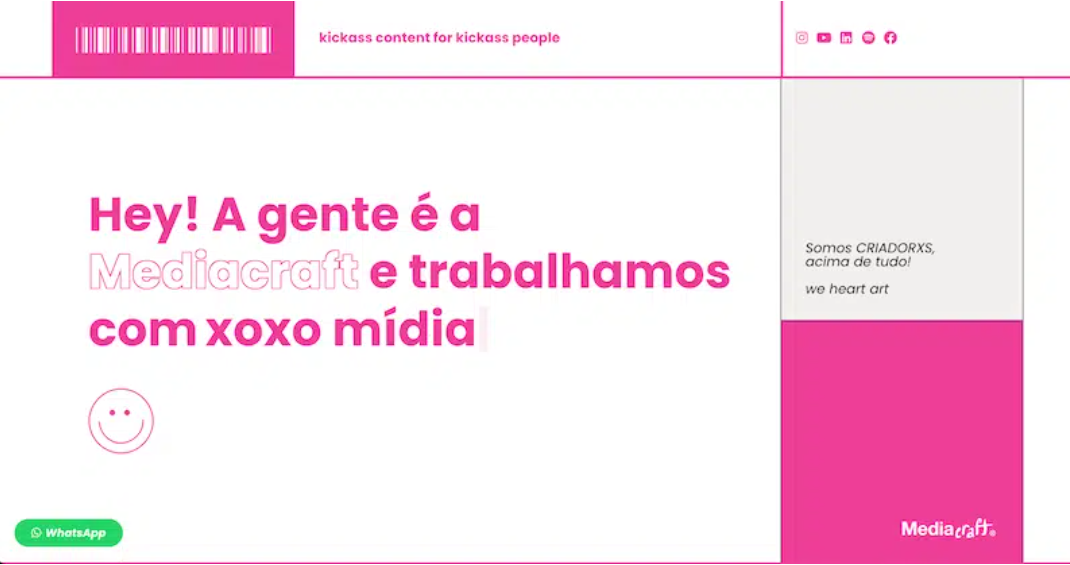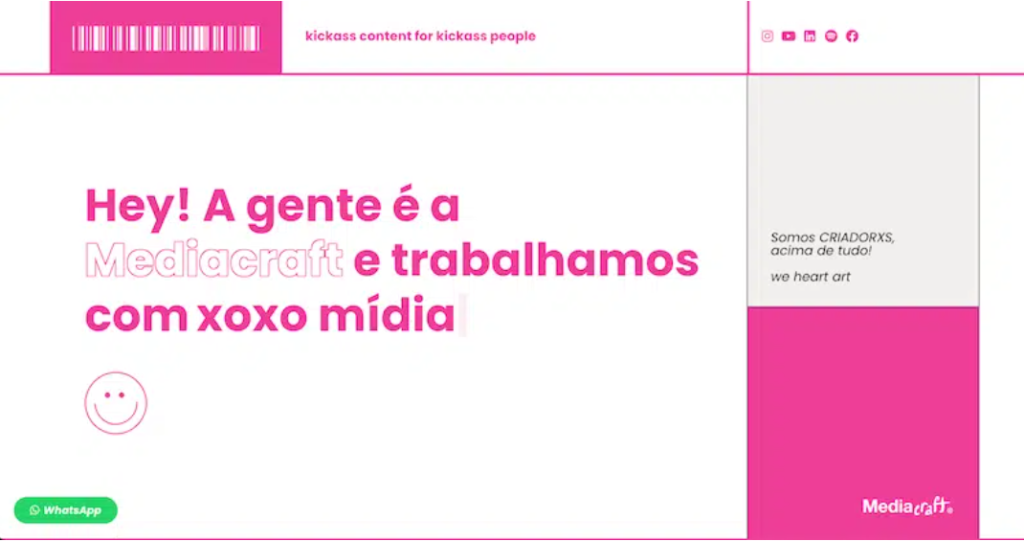 How to install Elementor
Elementor installs on WordPress exactly like all other plugins, i.e. by going to the WordPress dashboard and in the menu on the left select Plugins> Add new.


Once installed, you just need to activate it and now, on all pages and articles, you will see the "Edit with Elementor" button that allows you to create all the pages of your new website as you like.
This procedure applies whether you decide to use the free Elementor plugin or the paid PRO plugin.
If you opt for the PRO plugin, remember that you still need to install both plugins on WordPress, both the free one and the PRO one.
What theme to choose to use Elementor
Lots of WordPress themes are perfect for use with Elementor. Basically, I recommend using a light theme, such as:
Once you have chosen the theme to use, to install it just go to your WordPress dashboard and in the left menu select Appearance> Themes> Add New and upload the .zip file of the theme you downloaded.
How to use Elementor for free
Ok, you downloaded the plugin and installed it on WordPress… and now what do you do?
Now the big moment has come: let's start using it!
First of all, as soon as you have installed it, you will have noticed that the item "Elementor" has appeared in the WordPress menu. From here you can set all the settings that will affect the entire website, such as colors, fonts, and so on.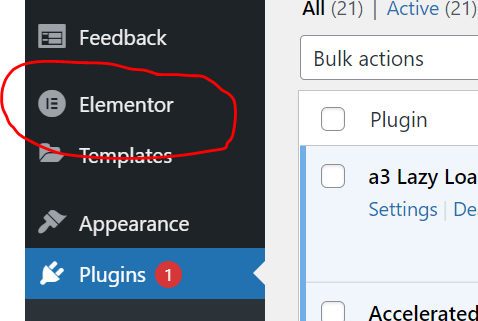 By clicking on Elementor> Settings you can also select which types of pages you will be able to edit with Elementor.

I recommend that you select both articles and pages.
Now go to Pages> Add Page and click on the "Edit with Elementor" button.
Here is what will appear to you: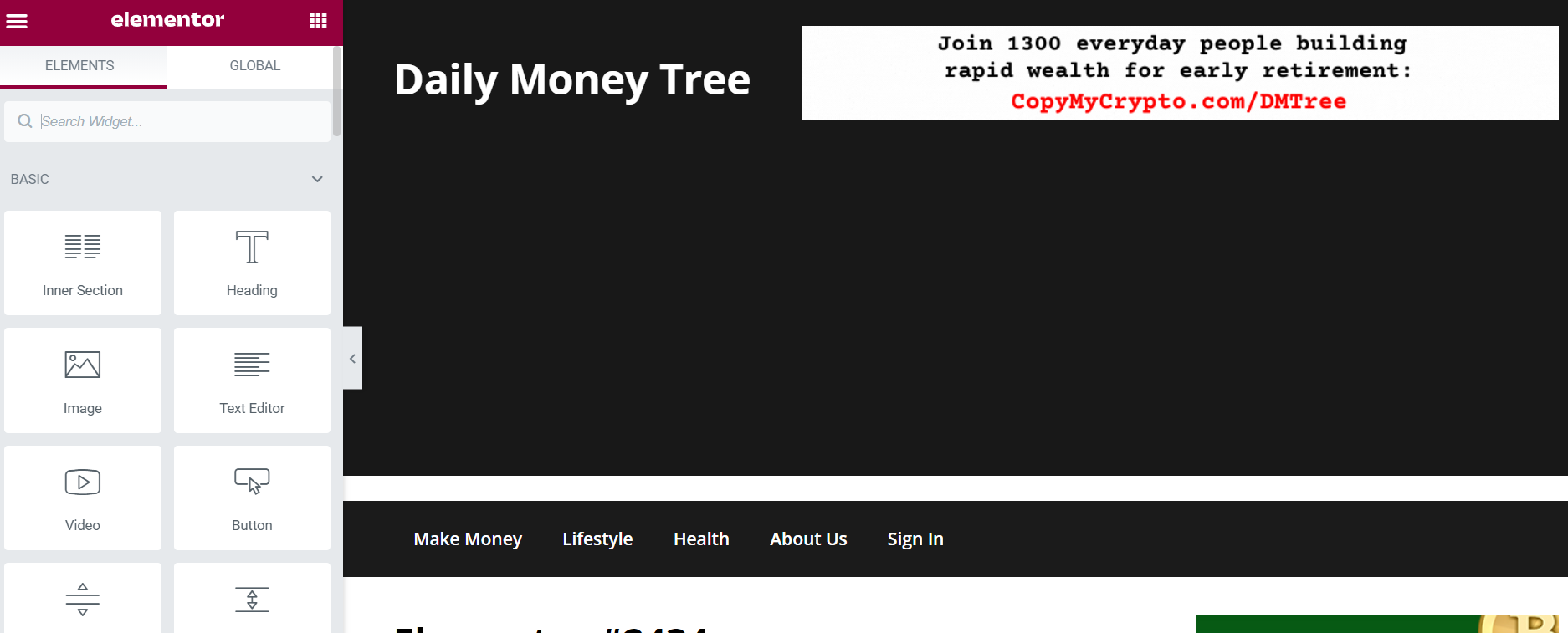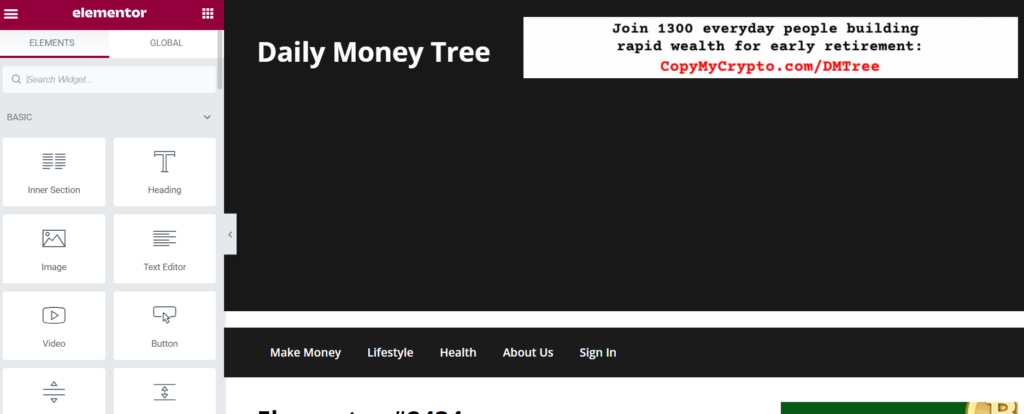 Now you can choose whether:
start dragging items from the left menu directly to the screen
click on the + icon and change the number of columns on the page
click on the folder icon and add a ready-made template.
The free version offers 30 templates and these widgets: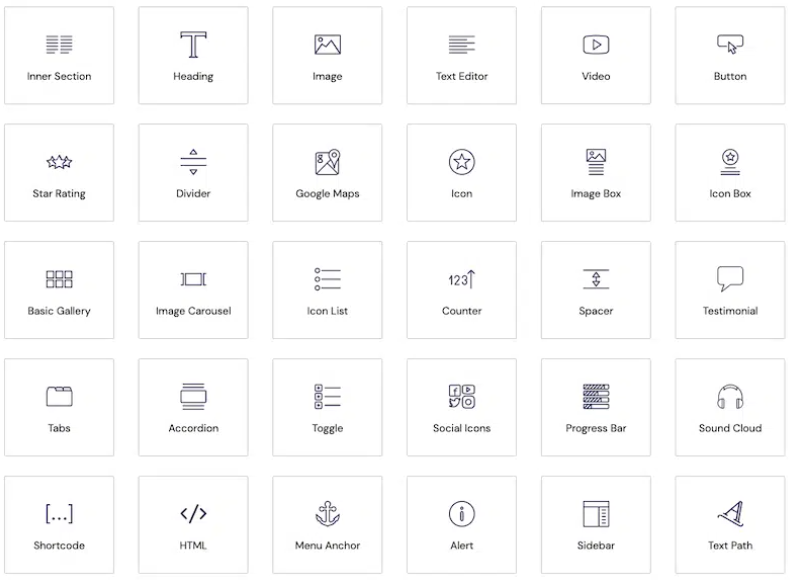 The free version of this plugin, therefore, has very limited functions which in my opinion are not enough to create an entire website but are great for getting started with this tool.
If you've been following me for a while, you already know that I don't like making my readers waste money and I recommend paid tools only when necessary (not like many pseudo colleagues who push to buy super useless tools just to earn a commission).
In fact, the link to Elementor on this article is not an affiliate link!
When I started my blogging journey, I didn't even have eyes to cry, let alone money to waste. And trusting those who knew more than me, I threw away a lot of money.
But those marketers and pseudo gurus who recommended me useless tools to earn a few bucks have completely lost esteem in my eyes. And I don't want to be like them. I prefer to make less money but gain more credibility.
We were saying, free plugin or paid plugin?
In the case of Elementor: the paid version without a doubt. But before you buy it, try the free version, start playing with it, discover its features.
And if you like it and find it suitable for you, then you are really ready to move on to phase 2, which is to extend the functionality of this tool, with Elementor PRO.
Elementor PRO features
By creating the site with Elementor, you will soon realize that the free version allows you to make small changes but you cannot insert a large number of elements.
For this reason, if you want a truly super professional and – above all – functional site, you need the PRO version.
Don't be frightened by the cost and I'll explain why:
You can't make money with a blog if you don't start investing something
Elementor PRO is a savings because if you use the free version, you will have to pay for other plugins to get all the extra features you need. This tool is therefore the cheapest and most complete one you can find
The price is really low (around 40 euros a year) and it's the best investment you can make for your blog.
But let's go back to the features of the PRO version.
In addition to all the features of the plugin in its free version, here are all the additional widgets that you can unlock with the paid version: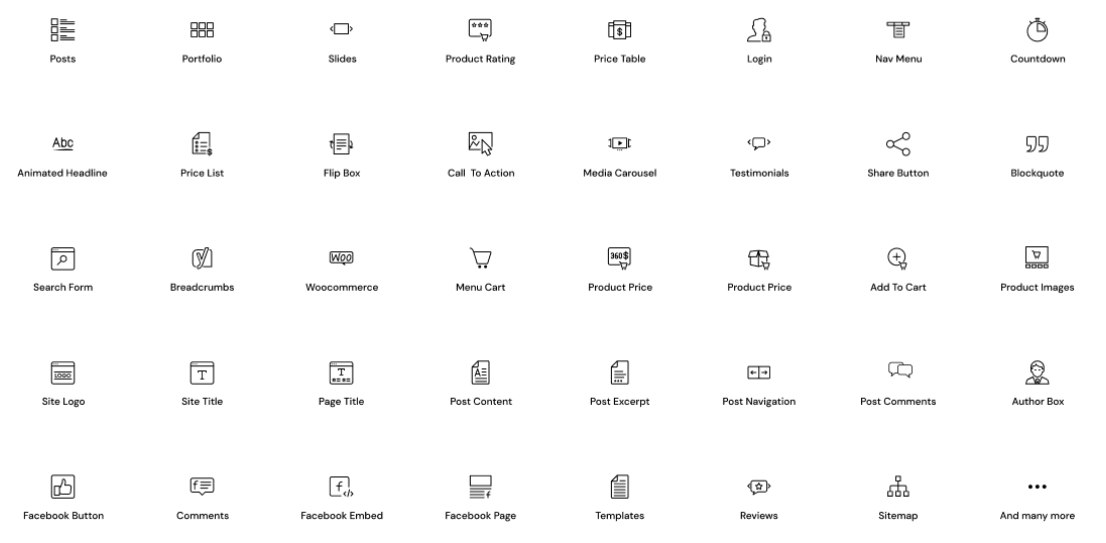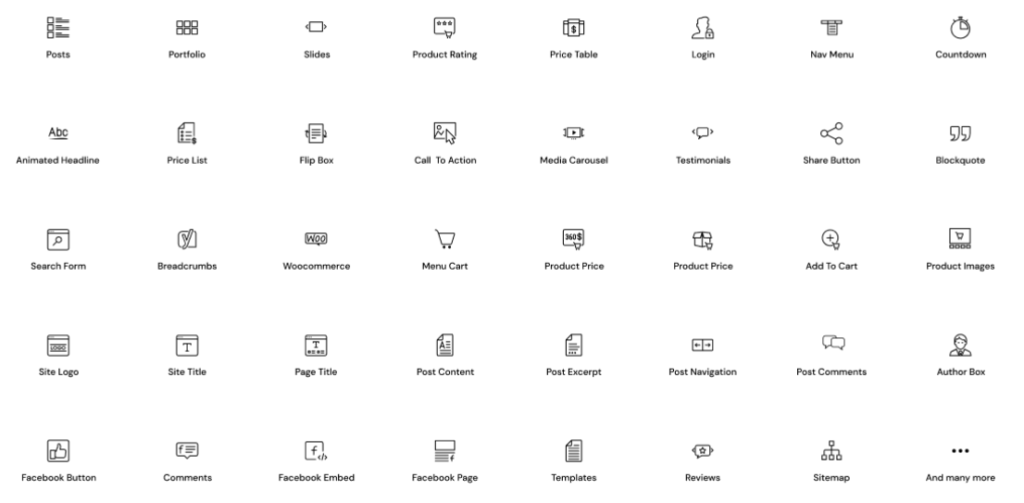 Now maybe they just look like a bunch of icons but I assure you that among these features there are some that you will absolutely need, such as:
navigation menu
the blog
the contact form that allows you not only to receive messages but also to create a subscription optin for your newsletter and that you can connect directly to all the main email marketing tools , such as ActiveCamapign , Sendinblue , GetResponse or Aweber .
e-commerce with its card product, the shopping
the countdown timer that indicates a deadline. Great for creating scarcity and encouraging users to buy. Another similar tool widely used in the world of digital marketing is DeadlineFunnel but with Elementor you get the same function for free.
How much does Elementor cost
Elementor currently has 5 payment plans:
Essential ($ 49, around € 40) perfect for getting started and for those who want to use the plugin on just one website
Advanced ($ 99) for 3 websites
Expert ($ 199) for 25 websites
Study ($ 499) for 100 websites
Agency ($ 999) for 1,000 websites.
If you have an agency and work with many sites, obviously the Expert, Studio, and Agency plans are the ones for you. But if you only have one website, then go free with the Essential plan, the cheapest one.
Is Elementor the Best Page Builder? – Final words
So, what is the answer to the question is Elementor the best page builder out there right now?
In my opinion: absolutely.
It's beginner-friendly, intuitive, and worth much more than it costs (the PRO version).
Whether you go with the free version, or you immediately buy the paid one, you won't be making a mistake. This marvelous plugin will certainly make your life easier, and even bring some fun into blogging.
Hope I was able to help.
To your success!
S