Deprecated
: The PSR-0 `Requests_...` class names in the Requests library are deprecated. Switch to the PSR-4 `WpOrg\Requests\...` class names at your earliest convenience. in
/home/coreof/dailymoneytree.net/wp-includes/class-requests.php
on line
24
Travel and vacation affiliate programs are a great way to make money through your travel website or blog. The journey, as you know, is always divided into three parts: when you plan it, when you live it and when you remember it. Within these three phases, you can take advantage of various affiliate programs that will cover the promotion of different products and services: from airline tickets to hotels, passing through restaurants to eat, and other unmissable events. I have created this guide for you to help you choose the best affiliate programs dedicated to travel and vacations. In addition, we will see together when to opt for a direct affiliate program or mediated by an affiliate network. Read on and you will also discover another surprise: a dedicated case study to take inspiration from! Are you ready to go?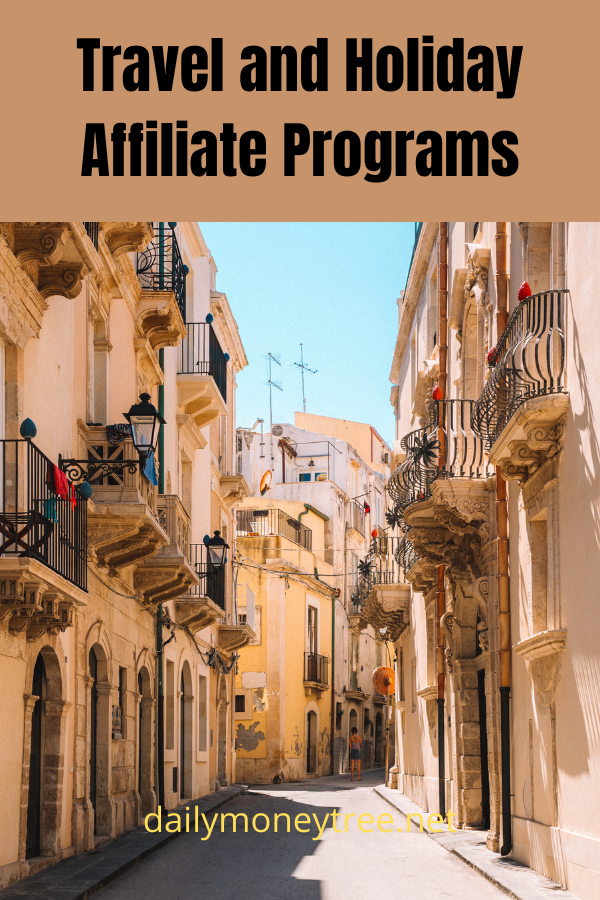 The best travel and vacation affiliate programs
As far as travel and tourism are concerned, there are several affiliate programs to consider, both direct and promoted by affiliate networks such as Awin, Tradedoubler, and TradeTracker. Let's see and evaluate both options. For the choice of direct affiliate programs, therefore without the mediation of the network, I recommend that you base yourself on criteria of notoriety and reliability of the program, as well as generated conversions. Furthermore, if you are starting out, I recommend that you choose programs that do not impose exclusivity restrictions on partners, in order to test more programs.
Affiliate Programs
Booking.com
Booking.com is certainly among the most famous affiliate programs dedicated to travel and tourism. Through Booking.com it is possible to book hotels, b & bs and accommodation facilities. The affiliate program is free and allows affiliates with a site or blog dedicated to travel and tourism, upon acceptance, to promote offers. It is important that traffic interested in the travel sector is conveyed to your site or blog, furthermore, Booking.com provides banners, links, and boxes in which to enter the coordinates to check the offers available, as well as tools to monitor performance. The Booking affiliate program has the advantage of not imposing any exclusivity constraint, so it can be integrated with the use of other programs. The affiliate will receive a commission for each sale conveyed, such as, for example, the booking of a specific structure.
Tripadvisor
Tripadvisor is a reference in the travel industry. Inside it is possible to consult millions of reviews by travelers from all over the world. Opinions are shared on: hotels, restaurants, accommodations, airlines, cruises, and much more. To access the program, you must be accepted as a partner by the Awin affiliate network or CJ – Affiliate by Conversant.
eDreams
eDreams deals with online travel reservations with a wide choice of more than 665 airlines, hotels, car rentals, travel insurance, and dynamic packages. Among the services included it is worth mentioning eDreams Prime, a travel industry subscription program. To access the program you will need to register and be accepted by the Awin or Tradedoubler affiliate networks.
Skyscanner
Skyscanner allows the booking of low-cost flights, hotels, and car rentals by setting its offer on flexibility. Easily interchangeable options are proposed so that the user can make changes without excessive costs even at the last moment. The affiliate program is present on Tradedoubler.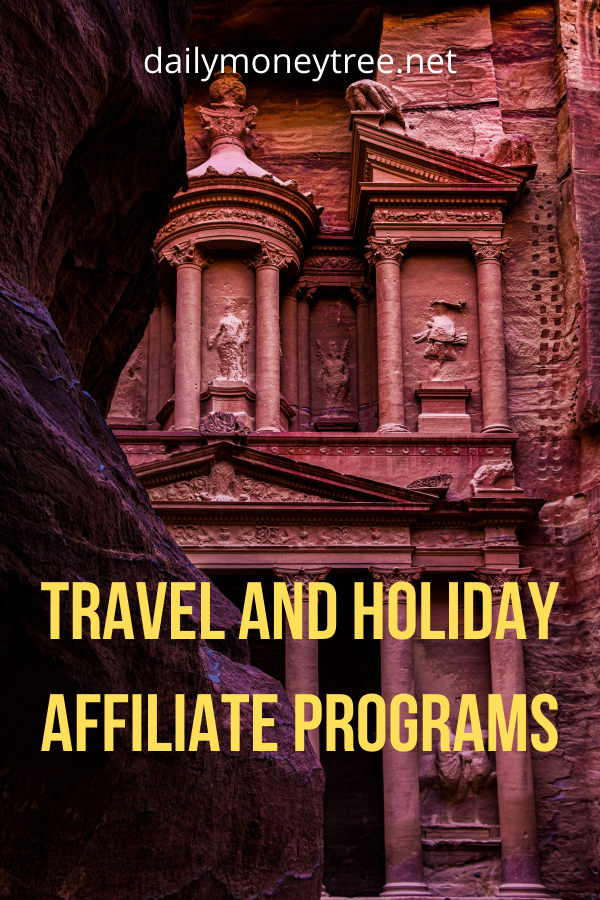 Expedia
Expedia deserves a mention among the online travel portals, it uses various booking systems for air flights, hotels, cruises, rentals, and various tourism-related services. To affiliate, you must do it through CJ – Affiliate by Conversant.
Also on the Tradetracker affiliate network, it is possible to find campaigns dedicated to travel, dealing with different aspects: car rentals, camping and nature, holiday homes, cruises, trips dedicated to young people, trips, travel packages, travel products, winter sports, and intercontinental travel. Depending on the niche your website or blog is aimed at, I recommend that you look at the most consistent area to check which campaigns are currently active. For example, Flixbus, the affiliate program dedicated to travel in Italy and Europe is present on TradeTracker.
Direct Affiliate or Affiliate Network?
After the roundup with the most important direct affiliate programs and those offered by affiliate networks, the question arises: which is the right choice? It depends. We need to analyze your current situation and see how to take advantage of the benefits offered by programs and networks. For example, if you are starting out, Booking.com besides being a well-known, famous, and reliable affiliate program, gives you several important advantages: in the meantime, it does not impose any affiliation constraints. Furthermore, using Booking.com, when you manage to direct users to an offer, a cookie will be generated and, thanks to this, even if the user will not purchase the offer recommended by you, but will buy another, you will not lose the commission on the sale.
The discussion regarding the Airbnb affiliate program is different. In this case, especially if you take care of travel and hospitality, you will be able to participate, but only if your site meets the high standards required such as a certain amount of target traffic. As you can see, if you are just starting out, this might not turn out to be the ideal choice.
Read the policies and check the conditions
Whether you choose a direct affiliate program or want to rely on a network, read the policies carefully, also check the rules and which traffic sources are allowed. As for the affiliate networks, you must first apply for registration and, only once accepted, can you apply for certain programs, in this case, those relating to travel and tourism. To understand if it is the right choice for you, you need to evaluate your situation, for example, the determining factors, after the eventual acceptance, are the payment terms (how do you manage with cash flow management? about 180 days from the invoice?). The options are not lacking, I was happy to list them, but then it is you who will have to choose the best one for you.
What events to promote?
Think of the Formula 1 Grand Prix, the Fashion Week held in four cities: New York, London, Milan and Paris and what about the Motor Show and the International Furniture Fair? By matching the interests of multiple niches, obviously in a coherent way, and respecting your skills, you can convey more promotional offers. The offers will include not only tickets to leave but also the hotels and/or b & bs where to stay overnight, how to travel within the city (such as trains, buses, ferries to take, for example through affiliate programs such as Flixbus) and much other. If no affiliate program imposes exclusivity constraints on you, you will be able, thanks to the promotion of a single event, to use more than one and understand from which you earn the best conversions.
Travel and fashion, travel and furniture, cultural tourism dedicated to exhibitions and artistic events, you can truly wander, making your promotions unique opportunities.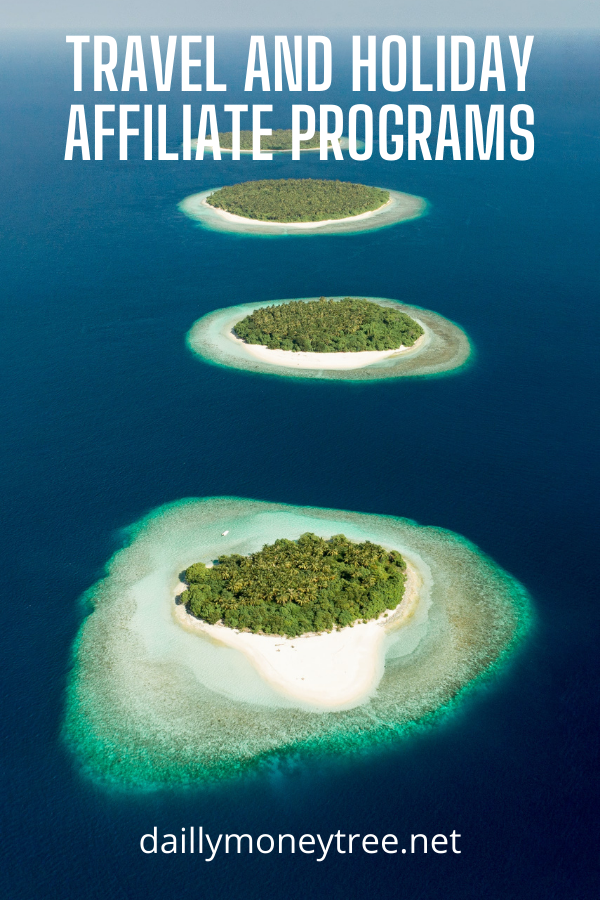 Choose, promote and go!
We have reached the end of this guide dedicated to travel and vacation affiliate programs. As usual, I can't give up on giving you some extra advice that I hope you will listen to. Whatever your choice, I suggest you follow a practically categorical imperative: always create quality content with the offers you think are best. If you are here, surely you are also a great travel enthusiast and a first-person traveler. You know what will thrill your readers and what will drive them to action: broadcast it, use the best copywriting techniques to engage the reader, without being aggressive.
Your content should be perceived as wonderful opportunities and never as advertisements. To understand which areas of your website your readers spend most of their time on, use eye-tracking and heat map software and work to make them more attractive. Finally, regularly consult Google Trends to contextualize current trends and anticipate future ones.