Deprecated
: The PSR-0 `Requests_...` class names in the Requests library are deprecated. Switch to the PSR-4 `WpOrg\Requests\...` class names at your earliest convenience. in
/home/coreof/dailymoneytree.net/wp-includes/class-requests.php
on line
24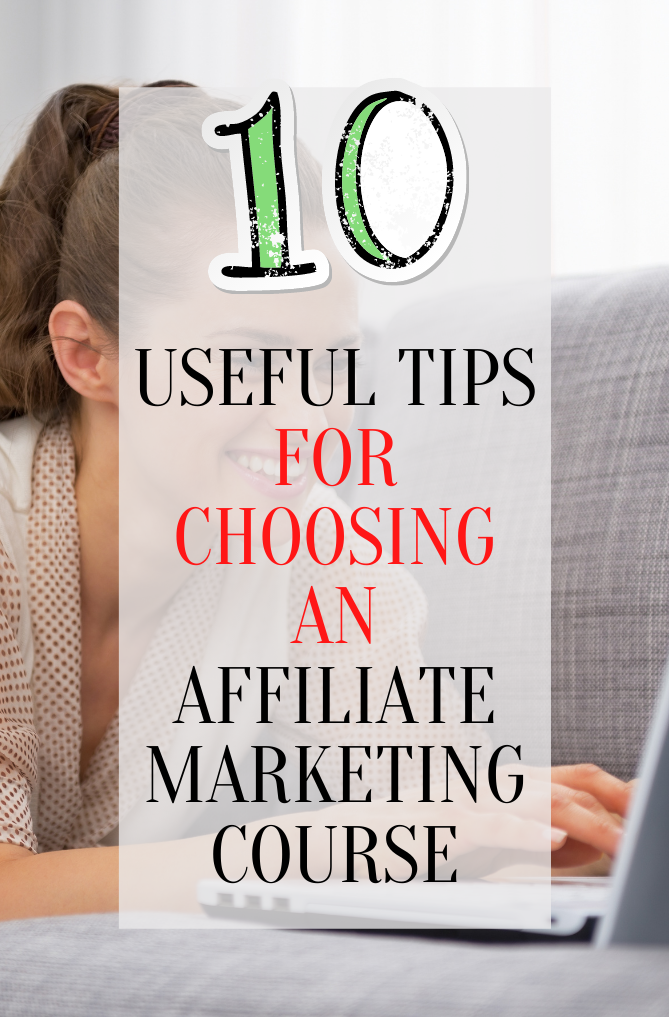 How to evaluate a course to learn how to work with affiliations – before you buy it.
Training in affiliate marketing is not easy, because often those interested in courses on affiliations are more fascinated by the idea of making money than working. So the user is always looking for the trick to make easy money or recover some tips that will lead to positive ROI campaigns, and rightly so, course sellers are born as sellers of any other product. By selling more a perception of easy money than something worthwhile.
The courses on affiliations will probably be a trend of this 2019, which is why we want to clarify and give the possibility to those interested to evaluate well what can be the best course on affiliations for their expectations and economic possibilities.
But which one to choose? What will be the right course for me?
Here are our 10 helpful tips
Do not evaluate the training offer based on the cost. "If it costs little, it is worth little" is true but the opposite is also true. Evaluate the testimonials, make sure they are real. Testimonials such as Anna C. from Frosinone or Armando M. from Milan and so on are clearly FAKE, but also pay attention to all messages, emails, etc .. that do not clearly show the person in question. Privacy is one thing, photoshop is another! If the testimonials are not clear and do not represent real people BEWARE.
Video YES, Video NO. Apart from the videos, it's not like if you study through the video you learn first. Many concepts are learned by studying (by reading, studying, creating, testing, and optimizing) if you have a problem reading, forget it! This is probably not the right path for you.
Pre and post-sales assistance, but above all do they issue an invoice? Those interested in an affiliate training course have a thousand questions, many of which come from previous, not great experiences. Avoid those who improvise trainers.
Educational offer: do they teach you to work using tools or use tools to work? (Eye because this point is fundamental)
Oh yes, because if I base my strategy on the correct use of the tools, it's not the best! It is necessary to acquire the right mindset to work with affiliations and, consequently, to use the right tools with knowledge of the facts.
Do they teach you to work with affiliations or to use black methods by passing them off as affiliations? It must be you who must know what you want, whether to acquire a working method based on respect for the user or methods to circumvent the policies of those who allow you to have traffic and sell products of dubious effectiveness and origin.
Have they copied the communication and parts of the course from others? They probably don't have the skills they flaunt, so I don't see what they can teach.
Does the training come from experience or from reading some books, ebooks, or courses across the Channel? Try to understand this not just based on the "millionaire" screenshots they show you (with a little photoshop you can even make a 150-year-old look sexy, what does it take to add a few zeroes?)
What products/services do they teach you to work with? If they teach how to work with cloakers and other methods that define white, but which in reality are not (in-depth: black methods and white methods), you will learn to do what they teach you, nothing more and nothing less.
Why do they sell a course? It is said that whoever sells a training course is because they don't earn enough. In most cases, this is true, also because some sell training courses with the same techniques they use to sell wrinkle creams, so consider the reason that pushes an affiliate to disclose their experience.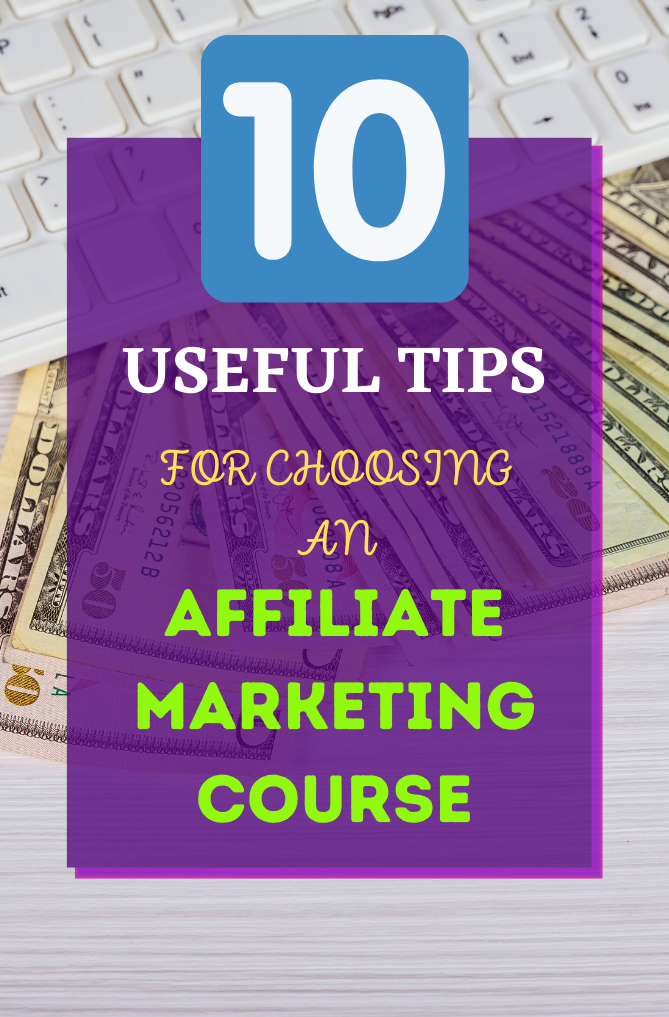 But are affiliate courses essential?
NO! Many affiliates started without anyone teaching them anything. Many learned through trial and error (even a lot), asking for information from the wrong people, offering their trust to networks that then closed or that for no reason declined leads and sales made, creating collaborations that made people waste time…
I certainly wish I had someone to guide me! I would certainly have made fewer mistakes, saving time and money. That's why I think YOU are luckier than me today.
The training courses on affiliations are not essential, if the training course you will join is done well, it will save you time and money, will provide you with the best practices for working with affiliations and will avoid all the problems that those who have had is offering training.
The search for offers, tests (done with criteria), data analysis, optimization, positive ROI, and consequently earnings are the result of WORK.
EXTRA BONUS + 5 tips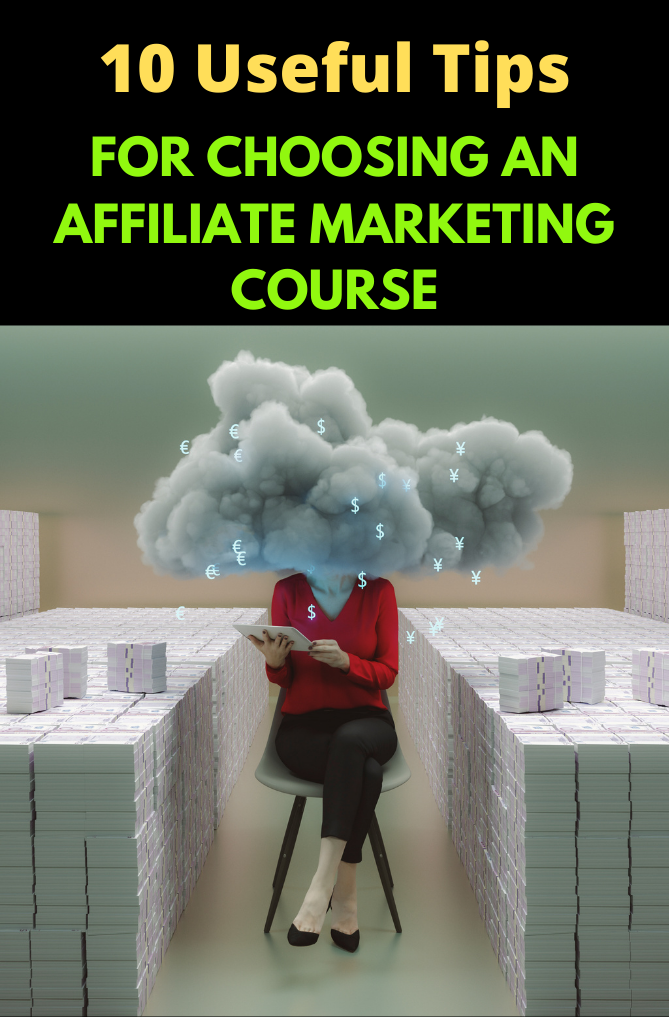 Here are some simple questions and observations that will help you better understand how to evaluate affiliate courses and all digital marketing training.
But are you willing to really learn how to work with affiliations?
Don't you need to buy a course to justify your failures?
Do you really believe that today you buy the course and tomorrow you start earning with affiliations? (several K)?
Are the case studies presented real? Did the person selling the course produce them, are the case studies from other companies, or are they even invented? In-depth study: case studies in affiliate marketing
Always evaluate WHO you are trusting. Avoid those who waste their time talking badly about other people, those with no experience, those who focus everything on their image, those who do not reply to messages/emails who over time have made promises that they have not kept.
Affiliate marketing is a job and you have to conceive it as such!
By purchasing a course, even of € 37, you are trusting those in front of you, whoever collects your money (in my opinion) should have the same trust by disclosing valuable information and the same respect you have for the money you are giving them.
Maybe the best source I have seen for affiliate marketing is Matt Bacak's Secret Email System and it costs only $5.60, and you have a 30-day money-back guarantee. Nothing is better proof that price isn't always the true picture of a product than the Secret Email System.
Feel free to share this article with friends.
Thank you and stay safe
S