What is happening to the cryptocurrency markets? Bitcoin, Ethereum, and in general all the main cryptocurrencies in the sector are in deep red, on a Friday of fear whose end does not seem to be near at all.
It could all be quiet soon – or keep jumping in anticipation of the American markets. The fact is that Black Friday is turning into a Red Friday for the crypto world – a situation that will also have to be analyzed to understand its possible significance.

What is happening to the crypto market? Is it COVID again?
Not only the cryptocurrency market but also the most relevant stock markets in the world have been hit. European exchanges opened the morning deep in the red, with the FTSE MIB almost 3 points down as we write this and the EURO STOXX 50 even lower. Although the American stock exchanges are still closed, a surge is expected in those parts as well, with futures on the S&P 500 also falling sharply.
The news coming from the COVID front is contributing to this fear on the markets – which has been on the edge for weeks now, with a battle against the virus that seems to be still far from the final solution. The fourth wave that hits again and new strains that have been discovered in South Africa are behind this sell-off of both the stock market and the cryptocurrency market.
Bitcoin is a safe haven, but gold is also almost at a standstill
Reading the markets at a time of extreme monetary expansion and uncertainty is becoming more material for fortune-tellers than for analysts. In such a situation, one might have expected strong growth of gold, which has not happened. Gold is gaining yes, but just over 1%.
Bitcoin, on the other hand, is in free fall, although it seems that there are good supports just below $ 55,000, a price towards which $ BTC has been attracted several times in the last few hours. A situation, we repeat, of very difficult reading.
The only certain thing at the moment is that volatility will carry on at least until the opening of the American stock exchanges. And in the event that the panic had already been discounted, there would be the possibility of a prompt return to more appropriate price levels.
This is no time for fear
Regardless of what is happening to the crypto market this is no time to panic for investors.
It's a shame, yes, because BTC and other major cryptocurrencies seemed to be able to travel very fast towards new records – with the rush being interrupted by exogenous events that hit all markets (or almost) in unison.
Are cryptocurrencies losing value compared to stocks? It is the mirror image of when there is a generalized bull run, because in those cases it is always the cryptocurrencies that record the highest runs.
There will be a need for a lot of calm, panic management and the passage of this umpteenth storm on the markets. Storm that for many can also be a good opportunity for short-term trades.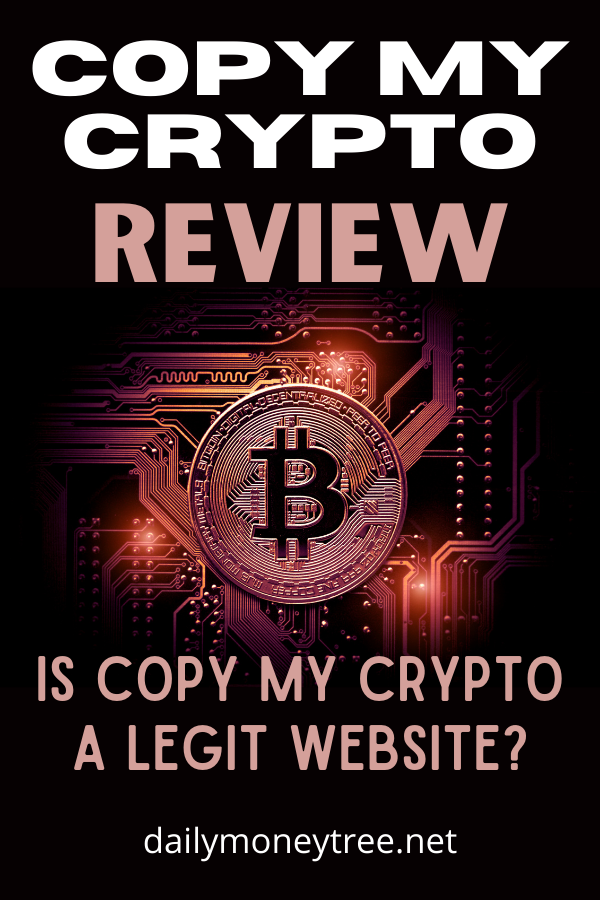 Copy my Crypto Review is my second article about James McMahon's new membership website which is getting more and more spotlights in recent weeks.
Conclusion – What is happening to the crypto market?
As I said before, there is no need to fear regardless of what is happening to the cryptocurrency market in the past couple of weeks. It's just a normal cycle in a healthy market, and potentially a good investment opportunity if you know what you're doing.
If you want to learn about the best way to invest in cryptocyrrency take a look HERE.
Hope this article was helpful and able to shed more light on recent developments in the crypto market.
Please share this article whith your friends if you think it's useful.
To your success!
DailyMoneyTree