Aelf crypto is a customizable operating system specific to the blockchain. The team's goal is for it to be the "Linux System" of the blockchain community.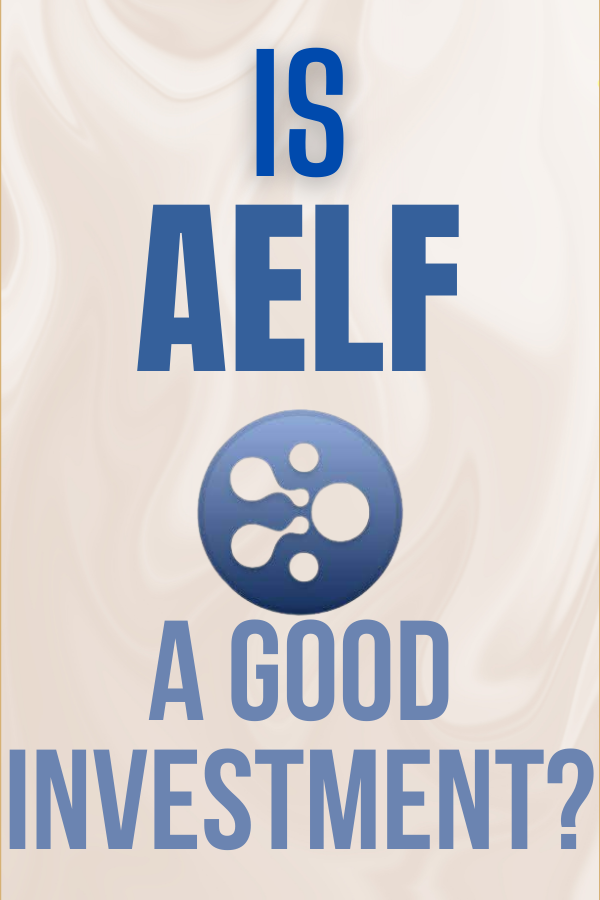 Aelf Crypto – What is Aelf really?
Aelf is an open-source blockchain network that functions as an operating system designed to provide solutions to blockchain-based problems in the business sector. According to the protocols used in its creation, the network serves as the infrastructure of a single main chain which is then connected to a series of other side chains. As such, this allows developers to deploy multiple decentralized applications independently on isolated sidechains, while also allowing resources to achieve isolation.
The Aelf ecosystem is a large collection of blockchain resource solutions, one of which is an exchange that allows for a secure connection between the main chains and isolated chains in the network. This process approach allows for direct interoperability between the side chains.
Furthermore, the protocol also works in conjunction with many other types of applications on different network models. The aim is to enable an autonomous system and process facilitated by a system of incentive models.

Who are the founders of Aelf Crypto (ELF)?
The Aelf platform was founded by an experienced healthcare professional named Haobo Ma.
Based on his educational background, it is surprising that he was able to enter the world of blockchain technology. But he earned his first bachelor's degree in medical informatics from the University of Pittsburgh. He, then, earned his master's degree in medicine from Peking Union Medical College.
After finishing his studies, he landed his first job at the Centers for Disease Control and Prevention as a public health computer science fellow and then as a consultant two years later.
He later became a resident anesthetist at Massachusetts General Hospital. But he went on to work in a few other organizations before venturing into the world of blockchain technology in 2010.
In an interview, Ma claimed to have been one of the first investors in Bitcoin. He later explored all the other applications through which blockchain technology can be used to provide solutions to various business problems.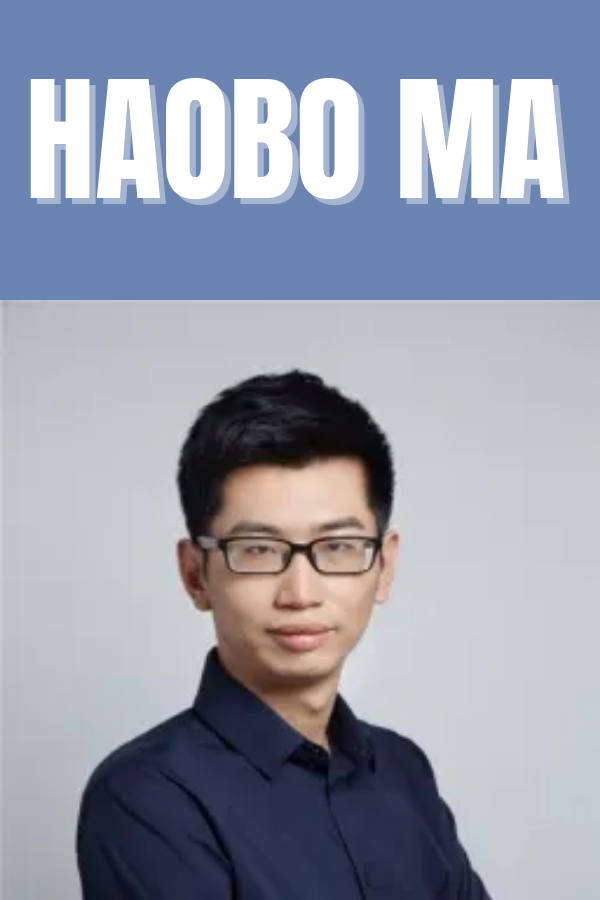 How does Aelf (ELF) work?
Aelf is an open-source blockchain network designed as a complete business solution. The "one main chain + multiple side chains" framework can help developers independently deploy or run DApps on individual side chains to achieve resource isolation.
Aelf technology adopts parallel processing and AEDPoS consensus mechanism. Based on main chain index cross-chain technology and verification mechanisms, Aelf achieves secure communication between the main chain and all side chains. As a result, it enables direct interoperability between side chains.
Aelf responds to the governance needs of various applications by providing different models, including a parliamentary governance model, an associative governance model, and a referendum governance model.
Through the incentive model, the network is equipped with a self-sufficient system and can concretely implement self-development. At the same time, developers can debug, develop and deploy applications based on a mature, self-provisioned IDE.
Aelf launched Aelf Enterprise, an enterprise-grade integrated blockchain solution. Aelf Enterprise is based on the requirements of different business scenarios. To meet the requirements of various industries, including supply chain management, credit establishment, user incentives, and property protection, Aelf Enterprise offers enterprise-grade users a flexible, yet practical modular blockchain solution. This promotes the development side by side of Blockchain and other major economies.
What is the Aelf differential (ELF)?
The fundamental basis of the development of the Aelf crypto system is completely different from most other blockchain technology applications available in the world. It is the integration of a dedicated operating system, where the entire ecosystem is directly connected through the use of a single operating system. An additional benefit for network users is the high-level security provided by the platform.
The unique nature of the operating protocol prevents the platform from being prone to problems that would normally be considered in other applications of blockchain technology, similar to the Linux operating system.
In general, the world gravitates towards the use of decentralized and cloud-based computing operating models. Adobe and Microsoft have spearheaded the software-as-a-service usage package and its application for different business models, also including their core products.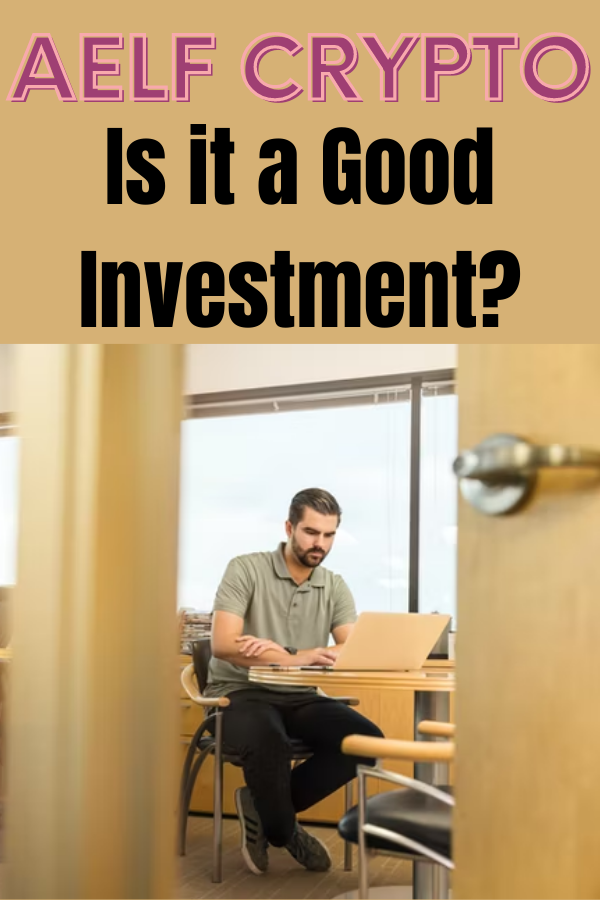 What is the Aelf Consensus Protocol (ELF)?
Aelf is more complicated to manage and maintain than Bitcoin and Bitcoin blockchains because Aelf involves logging information from multiple sidechains in the main chain. Additionally, miners must update information for all parallel sidechains. Therefore, the basic proof-of-work and proof-of-between algorithms will not be enough.
Instead, Aelf uses delegated proof-of-stake (DPoS) to make the network work more efficiently and ensure predictability of block formation, improving the user experience.
The process is as follows: Aelf Crypto (ELF token) holders vote on who will become the mining nodes. Then the elected nodes decide how to distribute the mining rewards among the rest of the nodes plus the stakeholders. This equation determines the number of miners.
Miners = 2N + 1, with N starting at eight and increasing by one every year. As with other blockchains, mining nodes are responsible for forwarding and verifying transactions, packing blocks, and transferring information.
Advantages of Aelf (ELF)
Aelf crypto is a hidden gem that is under the radar.
Since the project didn't have a public ICO, many investors haven't heard of it or don't know what it does. Aelf began trading in December 2017 and has reportedly raised 55,000 Ether in the private token sale, which has garnered great interest from major investors.
Block Tower (USA)
Alphabit (UK)
Hashed (South Korea)
Galaxy Partners (US)
FBG Capital (Singapore)
Signum Capital (Singapore)
And more
The team has partnered with Decent, Theta, and U Network, and with so many institutional investors on board, we can be confident that the team is qualified to carry out the project, which should have a positive effect on the price.
Advanced Blockchain Functionality of Aelf Crypto
Aelf intends to include many highly desirable features for the next generation of blockchain and will contain the following key features:
It introduces the concept of multilayer main chain and side chain. Aelf consists of the main chain and several side chains to execute smart contracts on the platform, where the main chain is the backbone of the entire system and is also able to interact with external chains.
Cross-chain interaction – allows Aelf to communicate with external Blockchain systems via messages, such as Bitcoin, Ethereum, and other blockchain systems.
Scalable Performance- Aims to define and implement that Aelf kernel idea that allows each node to operate in a computer cluster, i.e. every time a new node joins the network, it not only increases the security of the system but also increases proportionally the transaction of the network speed of the network.
Parallel Processing – The Aelf ecosystem enables parallel processing for non-concurrent transactions and cloud-based services.
Consent Established – Aelf allows interested parties to approve protocol changes, including resetting the consent protocol. It allows sidechains to join or leave the main chain dynamically based on consensus protocol, which aims to encourage competition and provide incentives to improve sidechains.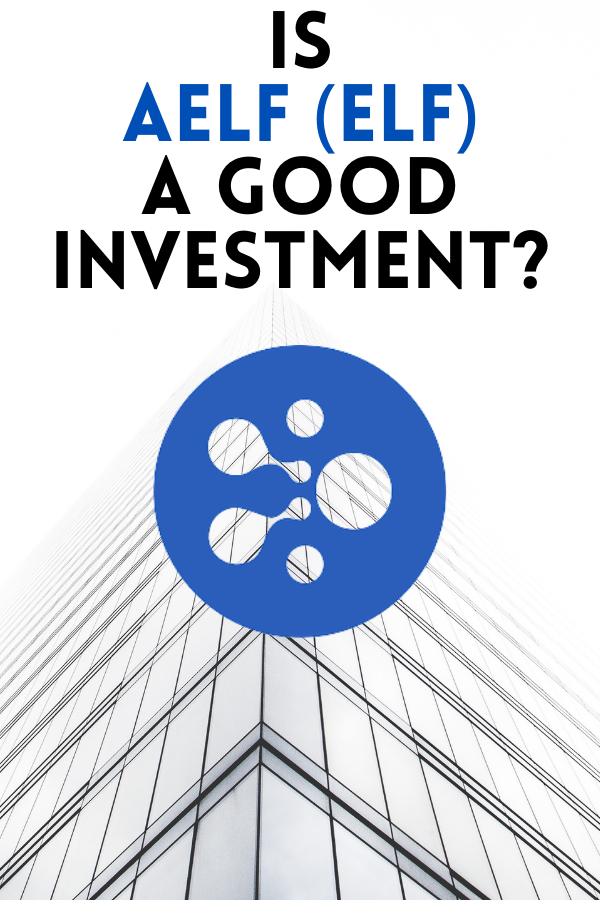 ELF Token
The Aelf token is a product of the Aelf ecosystem designed as an open-source operating system that operates in a similar way to the Linux OS to promote a generally more cohesive DApp development of cloud computing networks.
The Aelf system is working under the existing operation mode by implementing a blockchain-based operating system that will aim to transform devices since its foundation and broadly adapt their use to DApps.
The value assigned to the ELF token also offers qualities that make it tradable with other tokens such as ADA.
How many Aelf (ELF) coins are in circulation?
After the launch of the ELF token, the network had a maximum token supply of 1,000,000,000 ELF coins. Out of this amount, the token stock has a circulating stock of 544,480,200 ELF coins.
The Aelf ecosystem had an initial coin offering that ended on December 19th and a total of 25%of the token stock was put up for sale. The sale of the coin raised a total of $ 24,750,000 and the chips were priced at $ 0.099.
An additional 25% of the tokens were kept safe for the founders. A 12% increase in reserve for marketing purposes and a 10% increase for platform partners and network affiliate advisors was subsequently maintained.
Conclusion
Aelf crypto is a relatively new project, but it still has a lot of potential. The enthusiasm shown by large venture capital lenders is a testament to just how big it can get and its implications for blockchain and commercial spaces. Its strategy of separating assets through sidechains and a unique governance model should help push it to significant levels, both as a blockchain project and as a business model.