Choosing the best cloud web hosting services for your website is one of the most important things when running any kind of online business. It can affect the performance, stability, security, and visibility of your sites.
Here, we will try to clarify how to choose the best cloud web hosting services.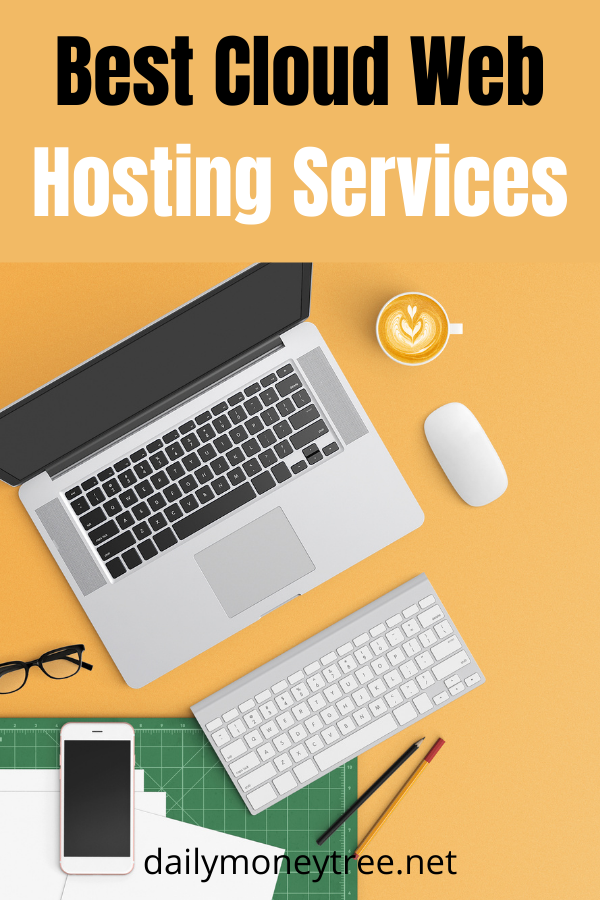 The difference between shared, and cloud server hosting
What is web hosting?
Web hosting is nothing more than a webspace inside a server that is made accessible from the outside. Various services are activated within the server (web server, database, modules, etc …). These services are essential to providing the correct infrastructure capable of hosting our web app or our CMS (such as WordPress).
Usually, medium-sized sites are stored within shared hosting – that is, web spaces managed by your service provider within a server that hosts many other websites at the same time.
The advantage of this solution is its low cost.
The service provider will divide the maintenance, update, and backup costs of the single web server among all users who share the service. The obvious disadvantage concerns the performance and flexibility of the service which, being shared, cannot be highly customized.
Instead, a different way is to choose a dedicated hosting or a cloud server that will allow you to use customized solutions.
In this case, there are service providers who offer dedicated solutions but manage the infrastructure entirely themselves. Others, make the cloud server available but leave the management, maintenance, backup, etc. to the customer who must then have certain technical skills.
What features and functionalities should a web hosting have?
The necessary features and functionalities depend on many different factors, but generally the things to take into consideration are the following:
Presence of a hosting or cloud server management panel
Webspace available and number of databases
Any limitations to the number of queries that can be made per hour
Unlimited or pay-as-you-go traffic
Presence of courtesy backups or daily/weekly backups
Ability to create staging areas on the fly to test updates or changes to the site
Type of IP
The presence or lack of a CDN
The geographical area in which the server hosting resides in order to determine the support response time
Ability to install or configure modules within your own webspace
Ability to host third-level domains or domain aliases
The efficiency of customer service and speed in processing tickets
As you can see, choosing the right hosting service provider is no easy task. With so many things to take into consideration, many people just give up and disregard even thinking about it. And this can sometimes cost your website's performances dearly.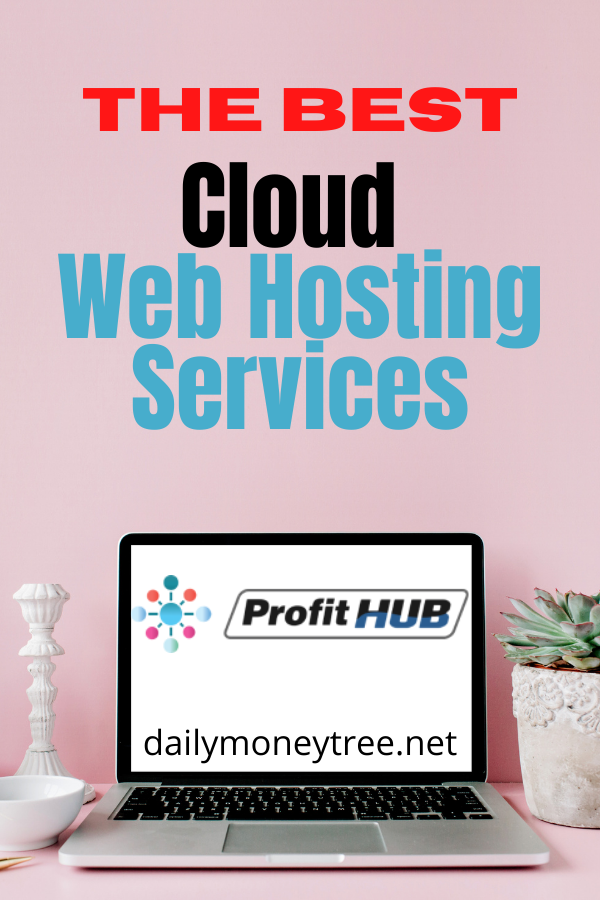 So, How do you get the best cloud web hosting services?
Some people go for free unlimited cloud web hosting, as many providers offer such services. But, you have to be aware that none of the companies that are successful use free cloud web hosting. It might sound good, but it will not bring any fruits in the long run.
That's why I strongly suggest to take a look at ProfitHUB.
What is ProfitHUB?
ProfitHUB is the best cloud hosting solution I have seen. This is what you get:
Host Unlimited Websites And Domains
Get Faster Loading Websites With 100% Uptime
60-Second Setup
Dedicated Server Cluster With Built-In DDOS Protection, 24.7 Backups, And Hacker-Proof Security
Unlimited Free End-To-End SSL Encryption
Pay Once, Use Forever Hosting On Unlimited Domains Or Sites
Unlimited Bandwidth
Host All Of Your Website's Data Including Files, Images, And Graphics
100% Newbie Friendly
Your Own Personalized Business Email Accounts
Legal Compliance (GDPR, ADA, Etc) Built-In
Free One-Click WordPress Installer
24/7 Support
Malware Protection Is Built Right In
No Technical Skills Or Experience Needed
It is by far the world's best CLOUD HOSTING FOR UNLIMITED WEBSITES & DOMAINS.
And the best thing is that you can get it for a ONE-TIME RECORD LOW FEE!
That's right. You can say goobye to spending hundreds of dollars on expensive, limiting sunscriptions to hosting companies forever.
Watch this video and see ProfitHUB in action:
ProfitHUB is the last online website hosting solution you will ever need. You will be able to host all your sites and domains in just 3 simple steps:
1: Enter Your Domain Names Inside ProfitHub Cloud Hosting.
2: Use Our 60 Second Setup Wizard To Install WordPress Or Any Other Software With 1-Click From Your Own Personalized Next-Gen Control Panel.
3: Access & Share From Anywhere In The World.
Problems with web hosting?
Existing hosting is expensive, hard to configure, and unreliable!
Millions of more sites are hacked or fall victim to ransomware or malware!
Speed and performance sucks and sites load forever!
You still have to set up WordPress, pay for backups, GDPR and ADA compliance tools, DDOS protection, SSL, business email.
UNTIL TODAY YOU WERE STUCK WITH ONLY 2 BAD OPTIONS:
You could pay for an expensive recurring web hosting, or you could give up and go with a "free" hosting account.
These 2 options have lots of downsides, though:
Crazy expensive monthly fees
Questionable security
Tons of limitations
Appear totally unprofessional to clients and visitors
Lose all your sales to your competition
So, why take any risks? Why not take the best from both worlds:
Unlimited cloud storage with ZERo limitations
Rock-Solid encryption
Next-generation coding gives you light-speed loading and free SSL licenses!
GET INSTANT ACCESS TO PROFITHUB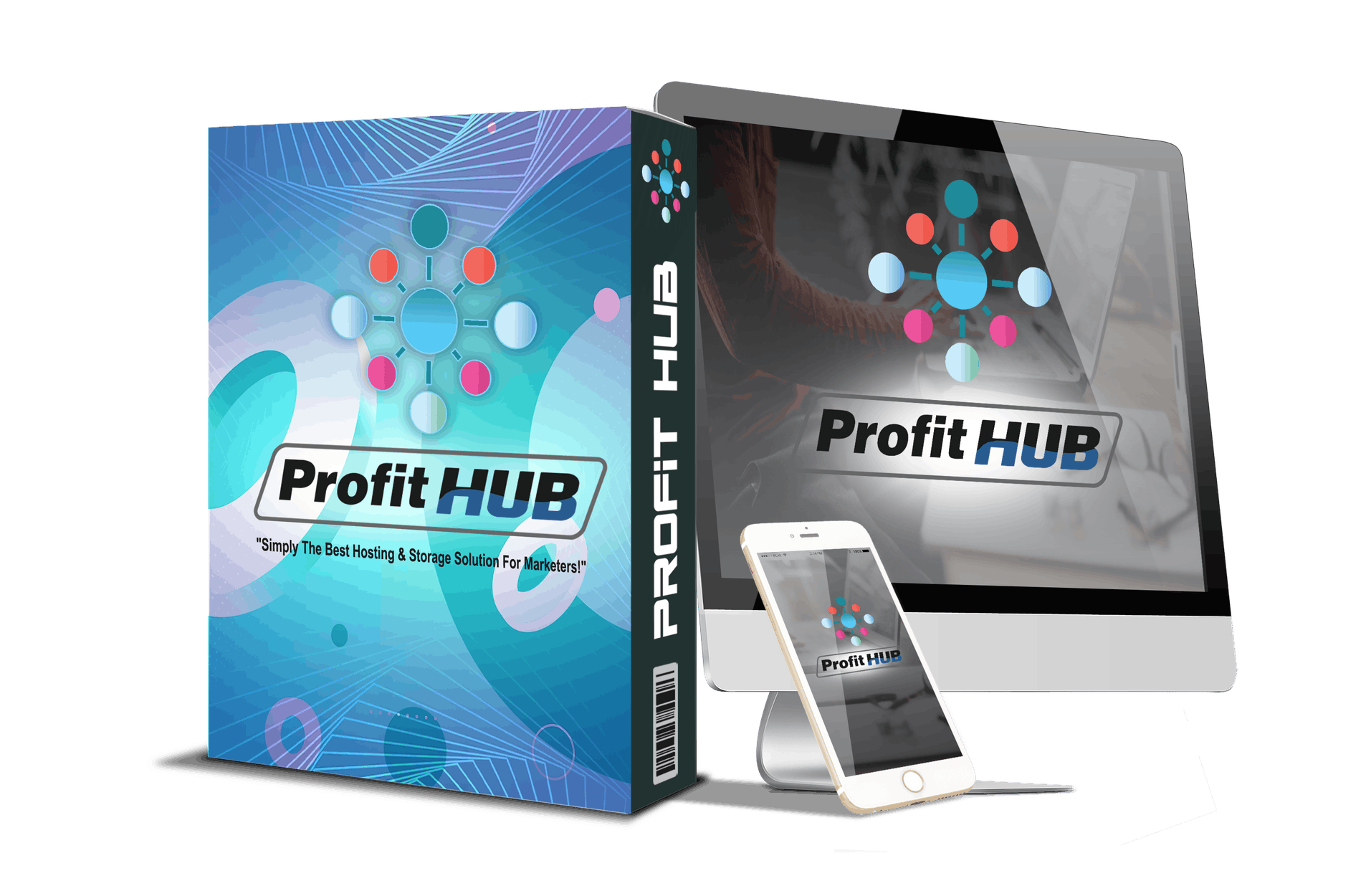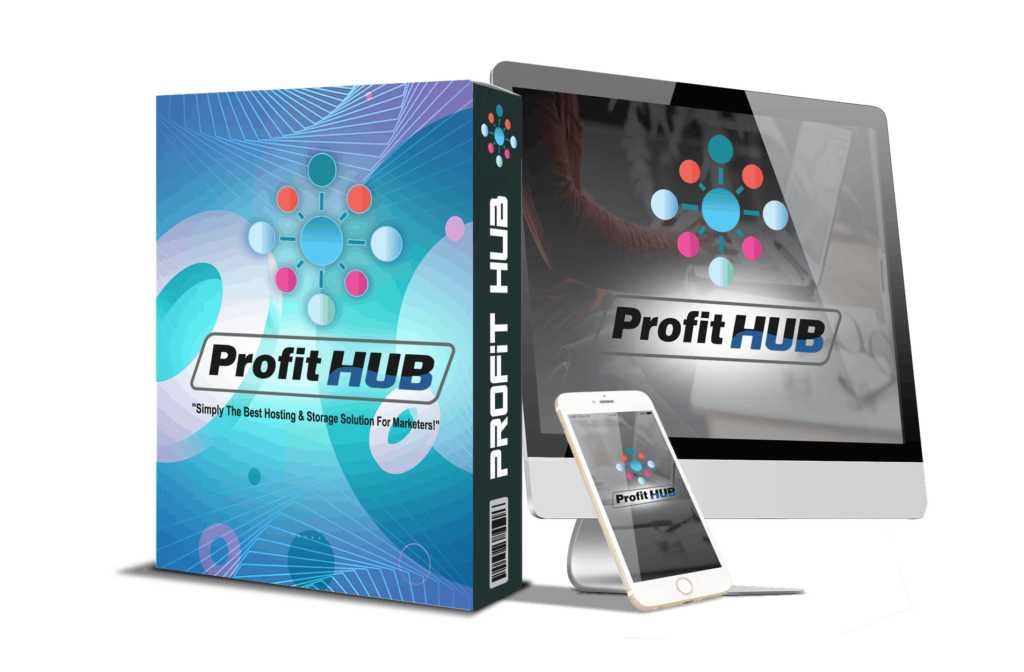 Who Is PofitHUB CLOUD HOSTING For?
Anyone who wants to have their own websites live online without paying a monthly fee for it.
For people who want their websites to be fast-loading and easy to access
Anyone who values their security and privacy
For the ones who want to save money while not sacrificing ANY quality
Any website owner or online marketer
GUARANTEED… OR YOUR MONEY BACK – 100% RISK-FREE
The catch is that this is a special offer, so for a limited time we're offering this for an extremely low price (take advantage before it changes!)
As such, it's actually going to be much less than what you think…much less than $5,867…
In fact, not even half that! Not even 1/10 of that!
You can agree that the price we're asking is extremely low…but that's going to change quickly!
The price is rising every few hours, so it won't be long until it's more than double what it is today!
We could easily charge hundreds of dollars for a revolutionary tool like this, but we want to offer it to you at an attractive and affordable price – without wasting a ton of money!
Get ProfitHub now and enjoy using it for 30 Days…
In the unlikely event, you're not thrilled with your results, contact our friendly support concierge desk for a hassle-free refund.
DON'T PROCRASTINATE – TAKE ACTION NOW AND GET THE BEST CLOUD WEB HOSTING SERVICES!
FAQ
Yes, ProfitHub is a cloud-based app easy to access from anywhere. Works with Mac, PC and mobile.
Normally yes, but if you act now, you're getting one-time access to ProfitHub without EVER having to pay a monthly fee.
Yes – we have over 12,000 happy customers and beta testers already. Some of their feedback is being represented on this very page above.
NO – ProfitHub is seamless and 100% newbie friendly.
You are able to upload, create and host an unlimited number of websites. You can add unlimited domains, enjoy unlimited bandwidth and unlimited SSL licenses. You can create unlimited email accounts. There is an initial 10GB total storage limit across all your domains, but no limit on any individual domain. If you need more storage you can easily upgrade – just let us know and we'll do that for you. Pay once, enjoy forever.
Absolutely. By purchasing today you can get instant access to the training portal and the 24/7 support desk.
All support queries are handled within MAX 24 hours (usually much faster). We even have our own tech team on-call ready to answer any tech issues or queries related to your server, hosting or domains (or anything else really).
You can request tech assistance any time for free – you don't have to pay per incident as other hosting companies charge you. Tech assistance has a 48-72 hours turnaround time, but can be much faster (depending on the complexity of the issue!)
Thank you for reading this artcle until the end.
Stay safe and stay tuned!
S