In order to make the best out of your blog, you will need the best plugins for a blog in 2021. Think of it as using the best possible fuel recommended by the manufacturer of your car. Other fuels will make your car run, but the best fuel will make it perform best.
Since WordPress is open-source, in order to fully customize your website and improve performance you need some plugins that you need to install.
But what exactly are plugins?
Plugins are simply tools, programs, which are installed on WordPress to extend its functionality.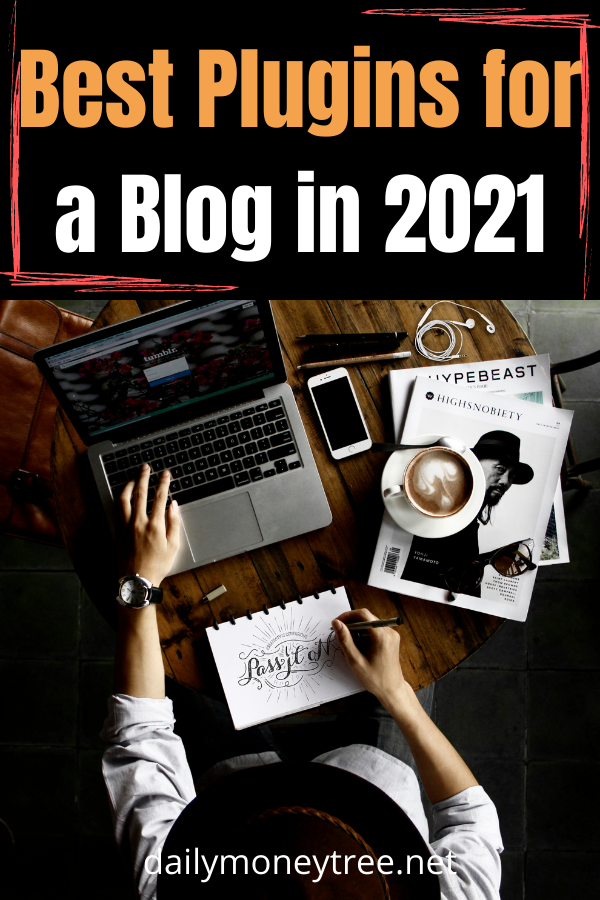 I'll give you an example.
Basically, WordPress doesn't have a feature that allows your contacts to book an appointment with you directly from your website. This is where plugins come in handy.
You can in fact search and install a plugin that allows this function, in order to integrate it on your site and allow your contacts to book an appointment.
There are thousands of different plugins with thousands of different functions based on the goals you want to accomplish. However, I advise you not to install too many plugins because they would make your site much slower and could conflict with each other, not allowing WordPress to work correctly.
To install a plugin, just go to the WordPress menu and click on Plugins> Add new.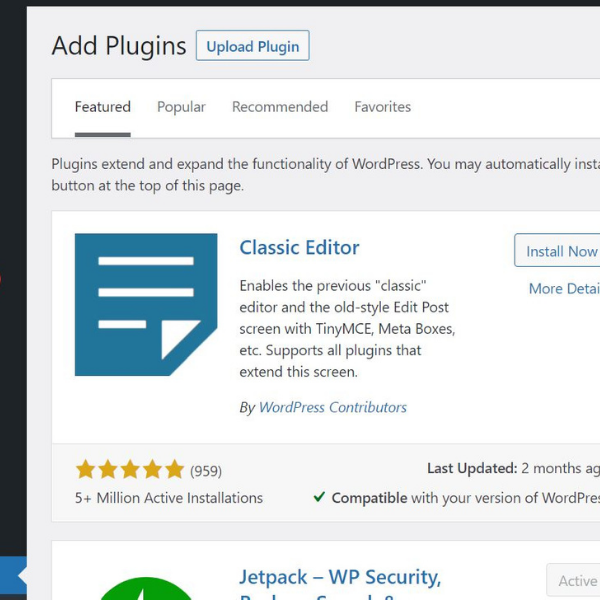 Here are the 5 "basic" plugins that can help you improve the performance of your site.
Best SEO PLugin: Yoast SEO or Rank Math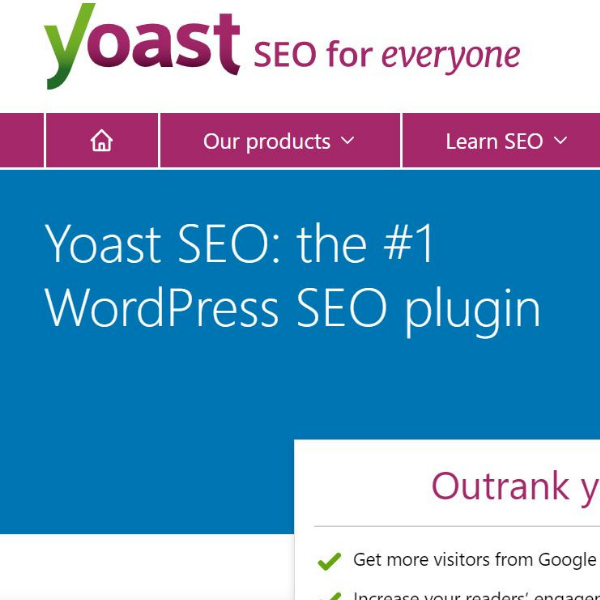 Yoast SEO, as well as Rank Math, are two of the best plugins for a blog of every WordPress site that will allow you to optimize your website from an SEO point of view. Either of these 2 will help you improve the articles you write so that they have a better chance of positioning themselves in Google's top positions. Alongside keyword research and off-page optimization, SEO plugins are what will mean the difference between being a known brand, or just a link on Google's page 7.
You can also use them to manage sitemaps, robots.txt files, page titles and meta descriptions.
Since they have more or less the same features, you will only need to install one. I personally use Yoast SEO for my projects but many of my clients use Rank Math instead.
Best page builder plugin: Elementor PRO
Elementor is hands down the best WordPress page builder plugin. It allows you to build and completely customize all the pages of your blog.
I used Elementor to build this blog.
This plugin has drag-and-drop functionality, meaning you can directly move items on the screen and place them wherever you like. It is one of the simplest plugins to use to build pages from scratch, especially if – like me – you don't know anything about programming, HTML, or CSS.
The free plan has a lot of features and is definitely a great place to start. However, I recommend that you buy Elementor PRO to have even more features that you will surely need if you intend to monetize the site.
If you don't want to monetize your site and keep it just as a hobby, then the free plugin will suffice.
Some good alternatives to Elementor to create your website from scratch are for example:
Best images optimization plugin: ShortPixel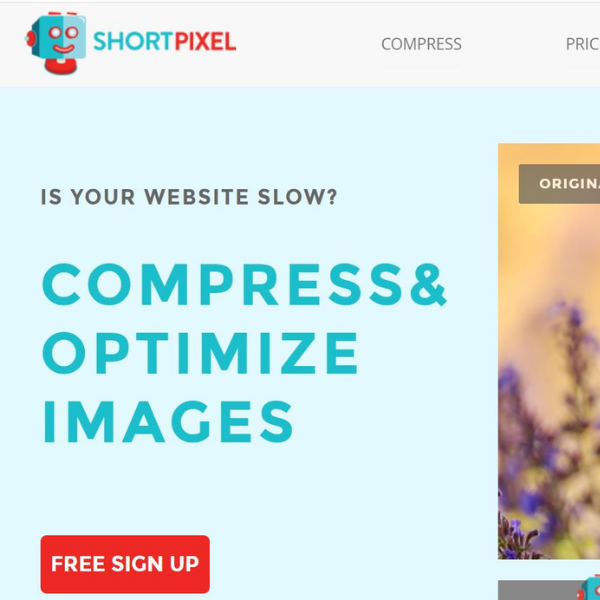 ShortPixel is another very useful plugin that automatically optimizes all the images you upload to your WordPress site's media library. I recommend that you install it because by uploading a lot of images, the site will soon become very slow and will struggle to load.
A fast site, on the other hand, is certainly one of the success factors.
First, because Google likes speed and tends to reward fast sites by positioning them better in SERPs. The second reason is that readers are very impatient and if a site doesn't load in a few moments, they tend to close the page and look for another resource.
ShortPixel therefore helps you to automatically achieve this dual purpose.
Best code plugin: Autoptimize
Autoptimize is another plugin that I recommend you install to always make the code of your site clean, fast, and performing.
In terms of optimization, this means a faster blog and the reasons why it should be are the same as explained above.
Best Header & Footer plugin: AddFunc Head & Footer Code
Another very useful plugin, if you are new to programming, is AddFunc Head & Footer Code. It is a plugin that many blogs use which allows you to add header or footer code, without going to work in the code editor.
This plugin is very useful especially to go and insert all those elements you need to create a successful blog, such as the verification of sites on Google Analytics or Google Search Console, to insert Google Adsense advertising banners, and so on. Street.
Best Plugins for a Blog in 2021: Conclusion
So, now we have covered the best plugins for a blog in 2021, which you should have installed if you're running a blog. There are many more that can be used instead of the ones mentioned above, and many more to improve your blog's performance. But, in this short article, I wanted to focus just on the ones that are essential, especially if you're just starting out.
I hope this little guide will help you on your way to building a successful online business, and regaining your freedom.
To your success,
S
FAQ
A plugin is a program that does not act autonomously, but supports other programs with the aim of improving and expanding their functions. Basically, they are pieces of code or programs that interact with other programs.
If you now log into your WordPress Dashboard and go to Plugins> Installed Plugins, you will be able to find your plugin and activate it.
The first thing to do is to go to the plugins section of the WordPress dashboard and click on "Add new". You will then be able to search for the plugin you want to install. In our example, we type Yoast SEO. You can also browse featured, popular and recommended plugins.
A WordPress Plugin is a component that is added to WordPress to modify or extend its functionality. A plugin is often referred to as a module in other similar applications, but the definition specifically remains the same.