Blur crypto is a steal at $1.10 It will hit $10 without breaking a sweat. Blur coin has had an all-time high of $5.20, but expect that to be broken very soon.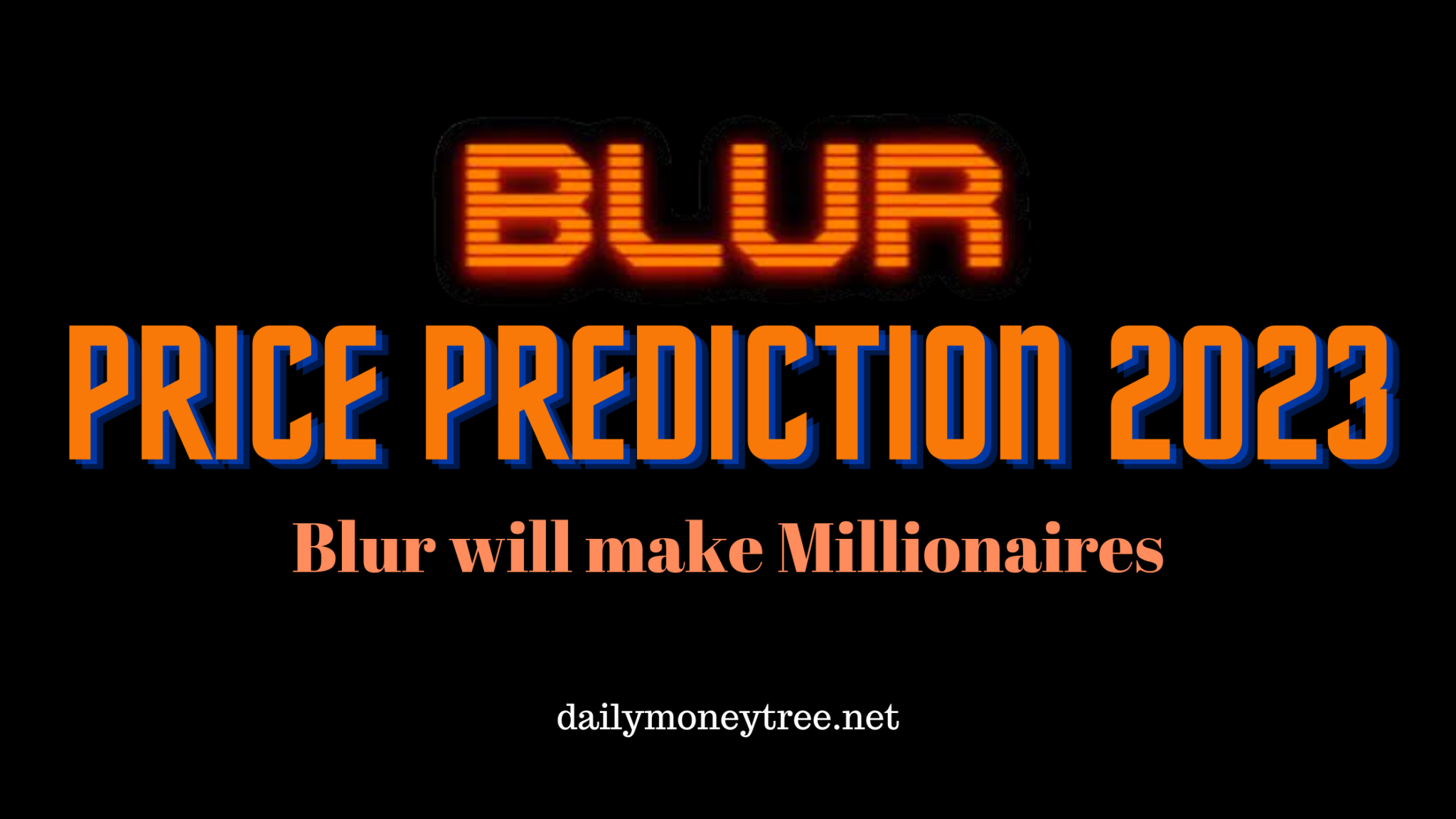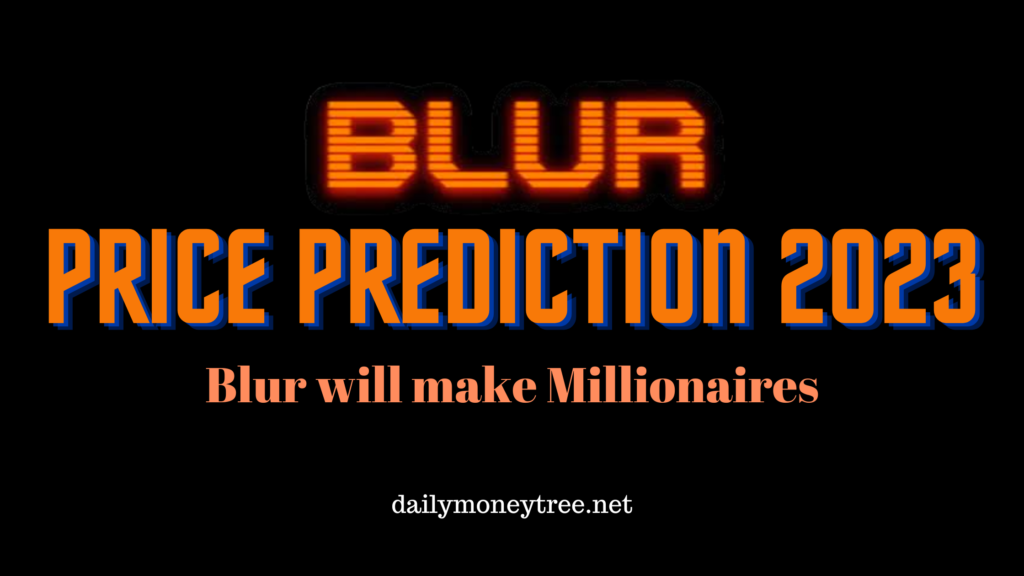 Blur Crypto NFT Marketplace
Blur launched its marketplace last October with the promise of token rewards for traders and has granted users "care packages" that represent incoming token allotments.
Calling itself the "marketplace for professional traders," Blur raised $11 million in a Paradigm-led seed round and announced it in March 2022. Like LooksRare and other marketplaces that emerged following the rise of the NFT market, Blur is looking to build a public by offering potentially valuable token rewards to traders.
What is Blur Crypto?
Blur is a unique NFT marketplace and aggregator with advanced features like real-time price feeds, portfolio management, and multi-marketplace NFT comparison.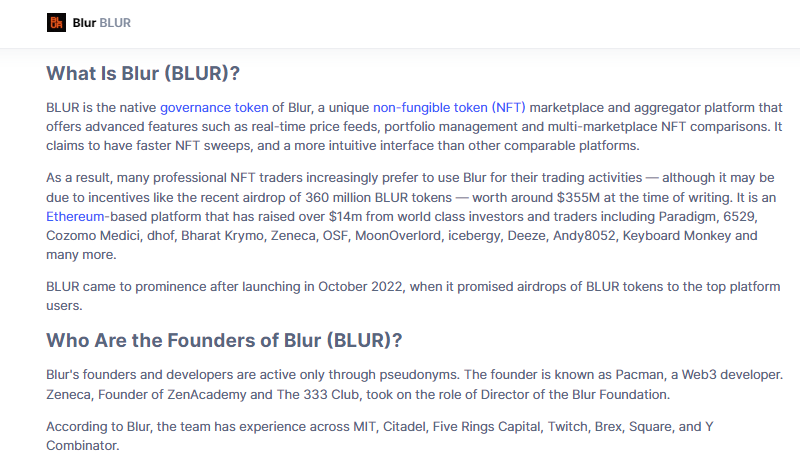 Blur has been up and running for a little while now, but has already started doing some serious damage within the NFT space. What they have done in terms of growth in such a short period of time is really staggering.
Blur was listed only four weeks ago, or so. It went live at $5, due to a huge airdrop, and then it dropped abruptly. But, this is normal in the crypto space; people sell off the coins right after airdrops.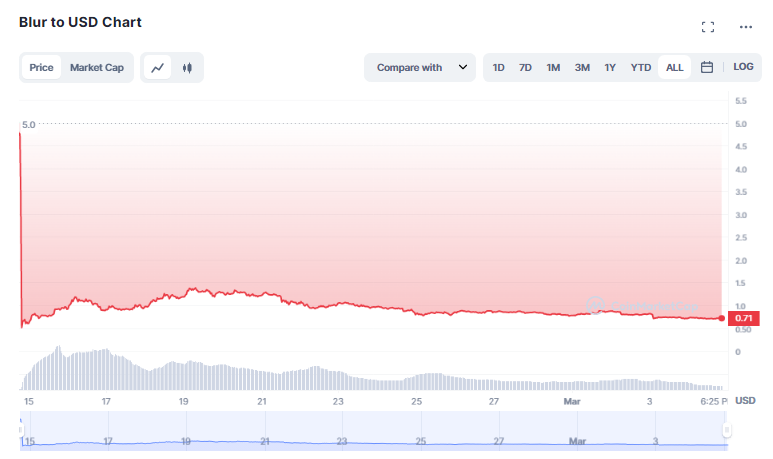 Blur is the native governance token of the Blur marketplace.
As mentioned before, Blur is an aggregator platform. Aggregators have a real legitimate use, they solve a real problem. Instead of having to go through 15 different platforms to compare prices, an aggregator takes care of that in one.
Blur offers faster NFT sweeps, and a more intuitive interface, which results in many professional NFT traders preferring to use the Blur platform. Obviously, the airdrop was a huge incentive; 360 million Blur tokens.
Blur Crypto is an Ethereum-based platform, and they have raised 14 million dollars from big investors including Paradigm, 6529, Cosomo Medici, and many more.
Blur's founders and developers are active only through pseudonyms. The founder is known as Pacman, a Web3 developer. Zeneca, founder of ZenAcademy and the 333 Club, is at the helm as director of the Blur Foundation.
The platform has no trading fees for NFT sales, and traders can view their digital assets through Blur's portfolio tab, which delivers information about rarity, value, profit, and loss.
There's a maximum supply of three billion tokens scheduled for an eventual release, so there's only about ten percent of the tokens out.
The marketplace is very simple to use and is exactly what you would want as an NFT trader.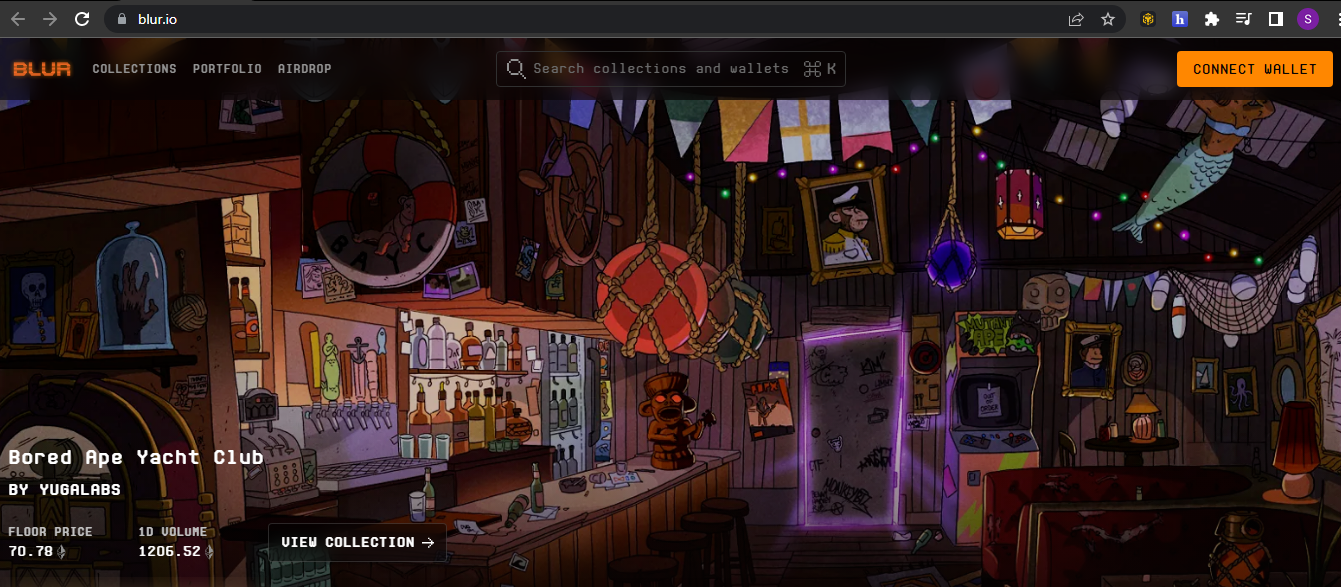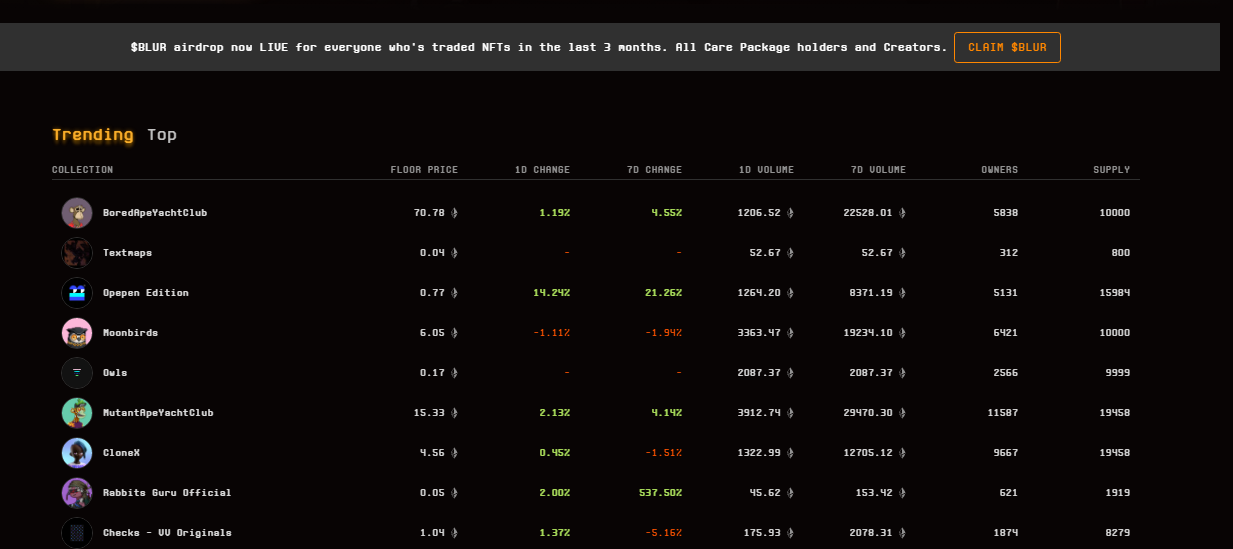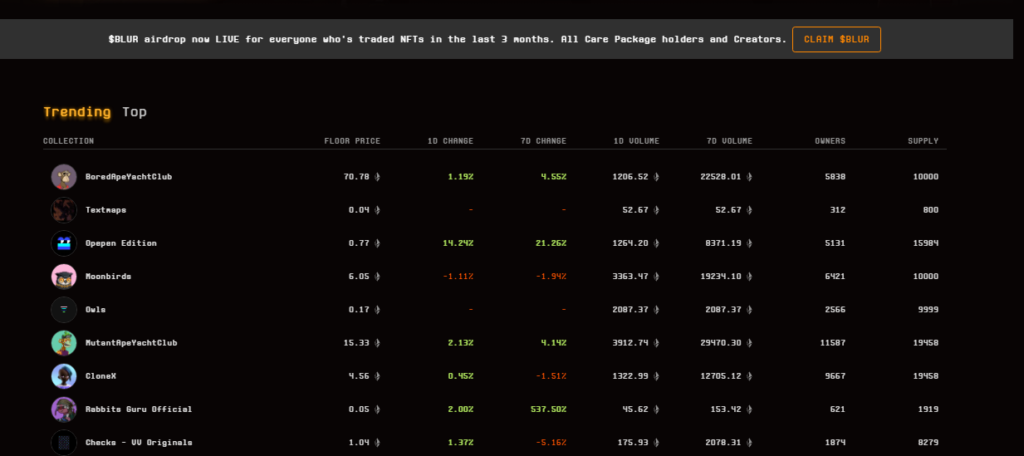 Another big plus for Blur is the fact that they have zero percent market fees, unlike many other similar NFT marketplace platforms.
At this moment, Blur has more daily trading volume than OpenSea. That is a hugely positive signal. Blur has been up and running since October of last year, but it has already managed to outperform OpenSea, which is by far the most used NFT marketplace out there.
Clearly, these facts resonate within the NFT traders community, and as a result, we will see more, and more traders using Blur.

Potential Downsides
The only question would be fundamentally revolving around the total supply. There is no clear or transparent information on the token release schedule.
This is something worthwhile having in mind because it could affect the price.
Another possibility would be that we are witnessing a "recency hype" right now. Everyone is excited at this moment in time, but in a period of 6 months, OpenSea could take over again.
Blur crypto Price Prediction
In my humble opinion, a 3, or 4-billion-dollar market cap would be easy to reach.
The fact that Blur has 0% market fees (and fees cut into profits), and the fact that it has a greater trading volume than all the main competitors, including OpenSea, makes me firmly believe that Blur could run up to $10 per token.
In order to hit that price target, Blur has to maintain the number of users, and not only; they have to increase it, work on marketing, partnerships, and establish themselves as the most used NFT marketplace.
That's it. Hope you liked this Blur review. Please let me know in the comments below if you think that Blur is going to be one of the leading NFT marketplaces in the future. And, if you want to learn about the best performing cryptos, the ones that will make huge gains in the next bull cycle, please read our COPY MY CRYPTO REVIEW HERE.