Crypto gaming is a recent reality, but it is already offering very interesting protocols, both for gamers and for those who want to speculate with cryptocurrencies.
What is a Crypto Gaming?
Crypto Gaming is the set of tokens and blockchain protocols that integrate video games, NFT gaming exchange systems, and other types of features related to the video-gaming world. There are different forms, with different operating systems and with equally different earning possibilities, both for investors and for players.
It is one of the most important innovations of recent times – another niche within the altcoin sector which, with some protocols, has already seen very important growth in terms of users and also in the value of connected tokens.
If you want to see the coins I'm buying up in this bear cycle, the ones I think are going to have those massive gains you can come to check out Copy my Crypto.

Play to Earn: What is it and how does it work?
The most common example of Play to Earn are the NFTs (Non Fungible Tokens) . There are games like Axie Infinity that allow you to pair your monsters to create new ones, which can then be resold on the marketplace. Taking into account the fact that several characters are often required to play, the market for games in which many users want to participate is thriving and with prices often rising.
Game items
Other protocols allow you to earn from game items, objects that can be used by characters or for constructions. These items can either be created by users or collected in the metaverse.
Digital real estate
Many of the metaverse-based games also have digital plots of land. The best known examples are Axie Infinity, which recently sold millions in virtual land, but also Decentraland or The Sandbox. It is a highly speculative sector, which however also intersects with the need on the part of large companies to equip themselves with representative spaces.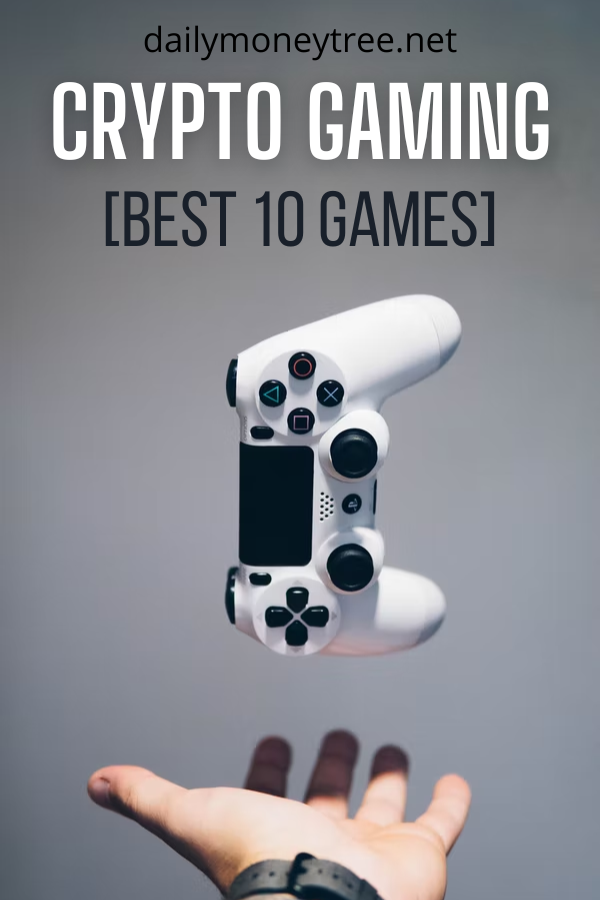 What is a crypto gaming token?
there can be different types of gaming tokens because the cryptocurrencies that are associated with the games can perform different functions.
Governance
Several games have decentralized management and allow token holders, like any type of decentralized protocol, to vote on future protocol developments. In this case, buying the tokens means becoming a shareholder of the game, even if with mechanisms different from those of the stock exchange.
Internal currency
Other tokens are used as an internal currency to access services or to purchase game items or land. It is a case that is becoming more and more common, especially for games that are associated with the latest generation of blockchains. However, most of the common stocks refer, at least for now, to Ethereum.
Secondary tokens
Many games also offer a metaverse feature the ability to access other tokens. Think of The Sandbox's $ LAND which guarantees access to a certain digital plot of land, or even $ SLP which is the token necessary for certain game procedures in Axie Infinity. These tokens can also be considered gaming tokens and are marketed in the same way as the others.
Crypto Gaming | Best 10 Tokens to Invest in
We have made a list of the best 10 crypto gaming tokens to invest in, starting with the most popular tokens and then moving on to what is offered by decidedly more niche projects. There will be something for everyone, both for those who want to invest in the short term and for those looking for something with a broader horizon.
Axie Infinity
Axie Infinity is a Play to Earn protocol that closely resembles Pokémon. It's a virtual world where we can grow and fight (and reproduce) monsters with different characteristics.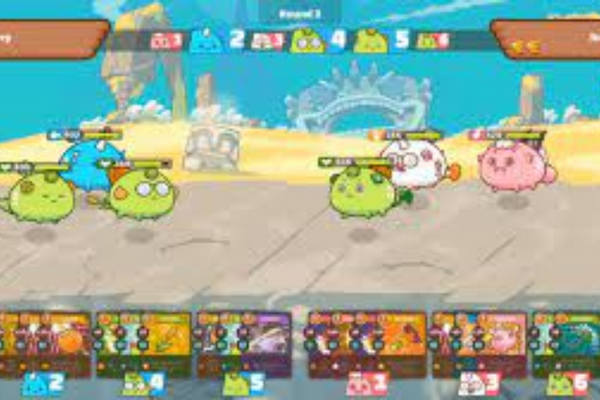 Axie Infinity runs on the Ethereum protocol, which has at least partially slowed its expansion in recent times, given the very high commissions that unfortunately circulate on that network. Despite this, the onslaught of investors and simple players continued, who, thanks to a very profitable Play to Earn protocol, in some cases made it a full-time job. Although it has already reached very attractive price levels, it could grow further.
Decentraland
Decentraland and its flagship cryptocurrency $ MANA is the best-known protocol in the metaverse realm – and one that has been around the longest. An already fully functional project, in which you can participate without spending anything through our web browser. In addition, the Decentraland metaverse already hosts many commercial activities, such as the Amnesia in Ibiza, together with Atari's Casino with disco and Sotheby's auctions for Bansky 's paintings. A protocol already in an advanced stage of market penetration.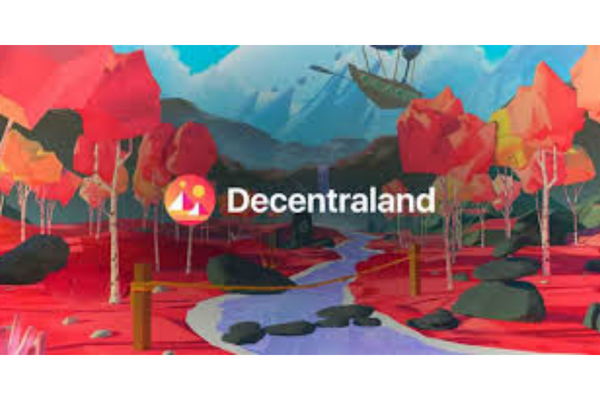 It was also Decentraland that led the way during the recent boom in the sector, also thanks to Facebook's announcement of the transition to a metaverse system, which triggered the rush of many investors towards protocols that are already available and functioning. It is by far one of the strongest protocols both technologically and commercially.
The Sandbox
The Sandbox is another protocol of great commercial depth, which already partnered with several big companies. The most recent case is that of Adidas, although not the only one. A project that reminds many of an evolved version of Minecraft with an advanced real estate economy and advanced features for construction and routine.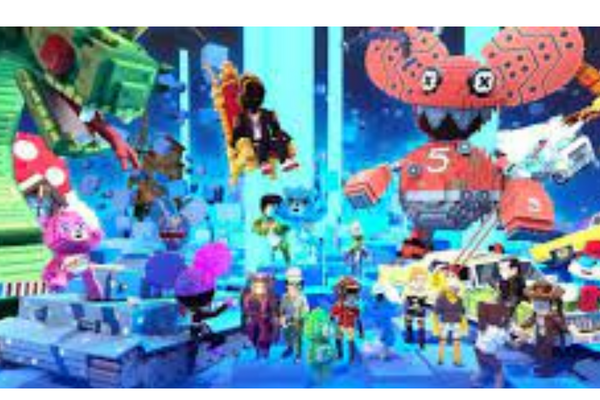 In fact, the protocol was launched in 2011 – although it is relatively recent that we can use it with the more advanced features that distinguish it from other blockchain gaming protocols.
$ SAND is its utility token, which is used for several features within the game and also to facilitate transactions. As the attention and use of this gaming system grow, the value of $ SAND also grows, even if this is largely attributable, again, to speculative movements.
Enjin Coin
$ ENJ is a well-rounded gaming token since it was created as the soul of a project that offers support to the gaming world in general, creating and sustaining communities and also offering tools to content creators. This is also a very advanced system, which has had exponential growth that has led it to thrive significantly on the market as well.
Enjin Coin is the engine of this system – which continues to expand also with the introduction of a project for metaverse, also connected to NFT and the world of Polkadot, through the rental of a para chain. It will be called Efinity – and even if it has its own token, it will always be the parent company that will have to refer to.
Binemon
Already from the name, it is easy to understand how in reality it is, in the case of Binemon , a project that would like to follow the success of Pokémon. The first peculiarity of this gaming token is that its framework runs on DRKChain, which is a private chain. It is a universe that is less talked about, but still very much alive – and which sees the participation of thousands of users every day.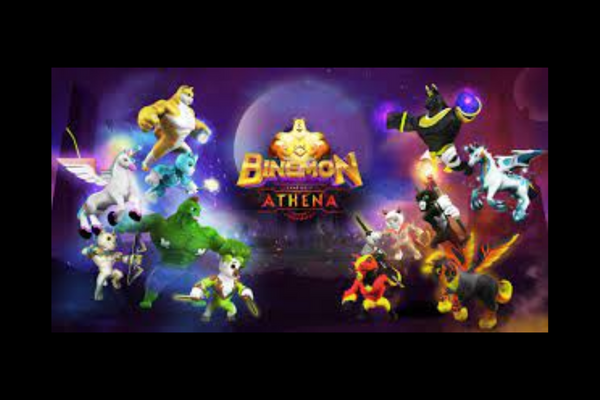 Various assets revolve around this game, such as $ DRK which is the cryptocurrency of the entire chain, and also the BIN token. A game that promised a lot and then struggled to take off. However, never say never: the backfire of the whole sector could also give a boost to the world of Binemon – to make it reach the goals that the project had set itself and that instead, it had to postpone for the moment.
Cryptoblades
Cryptoblades is one of the most interesting (and least known to non-specialists) games on the blockchain. All this despite being in a bear run for some time now and following the fate of all the other major projects in the sector. The technology chosen is the Binance Smart Chain, for a game that makes extensive use of NFTs and also of Play to Earn.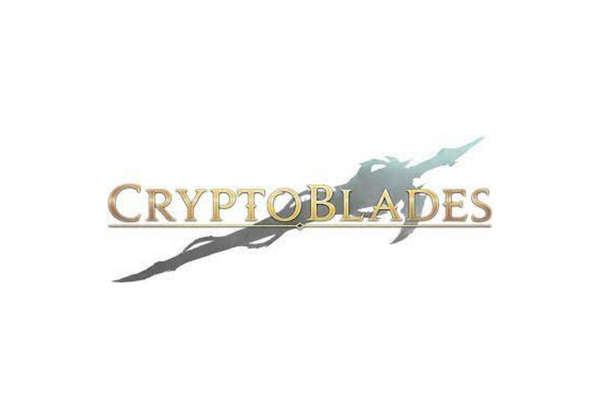 The marketplace is already very active – for an ecosystem that overall is, at least in our opinion, as robust as it is solid for possible future development. Also good is the program that will lead it to periodically add new features, thus allowing it to always remain relevant. However, we are in the field of Web Games, in RPG style, where the maximum of paid fun consists in creating your own game items and then reselling them.
Metawars
Another multiplayer game with decidedly oriented towards role-playing games, with a particular eye to the economy that the ecosystem supports. Metawars is already well known and has also been featured in Forbes. A great hype – although there is still a long way to go at the end of the development and only a little market is moving in terms of NFT.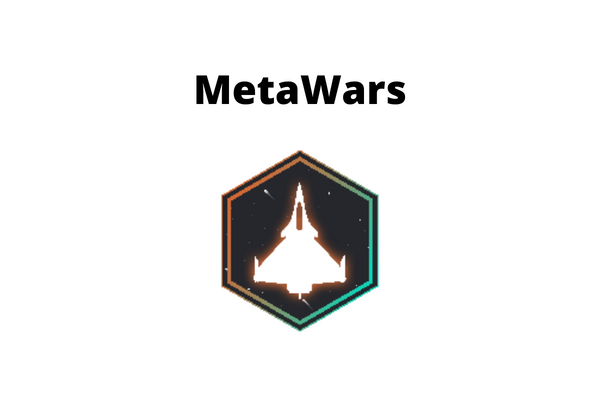 Although it tends to follow the movement of other gaming tokens, the fact that the game is still under development is not rewarding its growth. What are we investing in? On the development team's ability to deliver on their promises.
Splinterlands
A protocol that closely resembles something already seen, in the sense that it closely resembles, at least in the basic mechanics, Hearthstone of the much more popular Blizzard. A clever idea, which combines the randomness of the boosters we also know with Magic with other interesting Play-to-Earn game mechanics.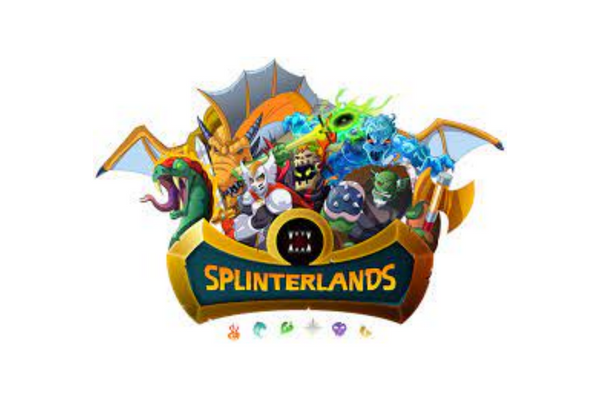 There are also many private investments, for a game that records all types of transactions on the highly decentralized Hive blockchain and thus guarantees that the gaming assets are always in the hands of their respective owners. As for the token, it will be used as a participation token in the DAO via Binance 's BSC. A governance token whose value will also grow in relation to how interesting it will become. Players will also be able to vote on tournament dates, rule changes, and even DEC tokenomics.
Vulcan Forged
Recently listed on Binance – it is linked to a development studio that has already presented two games: Vulcan Verse and Berserk. $ PYR is the governance and utility token for the entire platform, which also allows you to buy in-game NFTs, as well as participate in staking and receive rewards.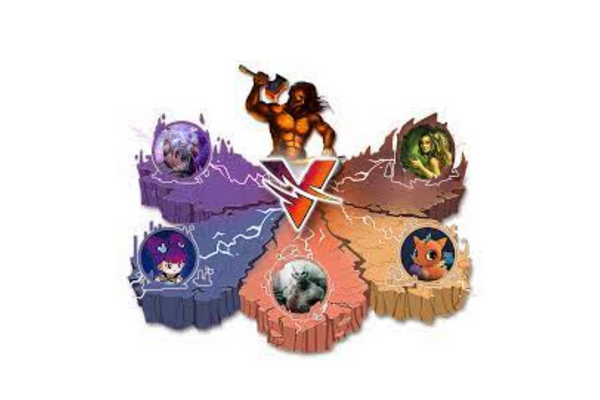 Another good example of what can be done in the world of blockchain-related games, is with a style, at least in the case of this study, reminiscent of several successful games via Smartphone apps. That is, games that are more usable in the short term.
Gods Unchained
Another very popular project based on playing cards that reminds a little of what has been done in the last 20 years at least by Magic: the Gathering. However, we can access in free-to-play mode and not spend anything, with $ GODS which is the ERC 20 token that is also used for the governance of the protocol.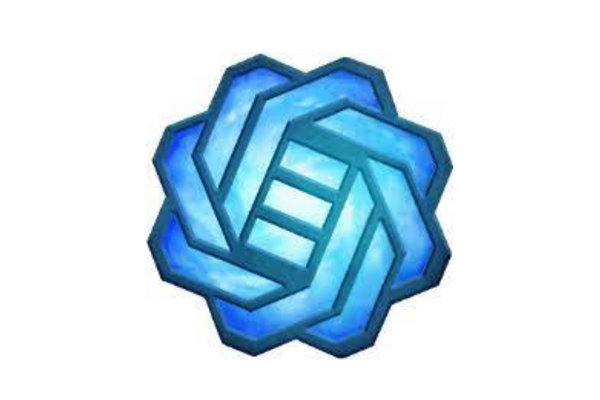 Gods Unchained aims very high – because the goal would be to be able to offer an alternative and competitive experience with Hearthstone and other games of this type, which have become very popular online in recent years. Ambitious goal? Yes, but $ GODS seems to have started off on the right track.
Other Crypto Gaming Projects with Potential
This was our top 10 list, but there are other projects certainly worth mentioning:
MyNeopleAlice – a pioneer among crypto gaming projects. $ ALICE is a very solid token.
Illuvium – Illuvium is a huge 3D world that will also include the theme of battles between minions that have already made the fortune of protocols such as Axie Infinity.
Yield Guild Games – The token $ YGG runs on DAO with a very important goal – to become the largest decentralized gaming marketplace in the world.
Alien Worlds – A metaverse with a built-in DeFi system and a game with a space setting that focuses on card mechanics. With the token, you can also vote for the management of the DAO and $ TLM also acts as an internal currency in the game.
How to choose the best Play to Earn game?
There are several parameters we used to put together our list of blockchain-related Play to Earn games. These are parameters that relate to different aspects, in addition to the traditional hype that is surrounding this type of project.
Users
Like it or not are the most important aspect of the success of a Play to Earn protocol. Both those who are already within the protocol, play and spend, and those who instead would like to enter.
Cost
When a protocol manages to attract users even with a very high barrier of entry – think of Axie Infinity – we can be relatively certain that we have a Play to Earn in front of us that, at least for the moment, is having success.
Target price and future prospects
Also in terms of development and renewal. There is no reason to think that blockchain games will not follow the same parable as the world of classic video games very closely. Who will update, who will answer users' questions also in terms of new features, will have a better chance to grow.
Hype
That is the attention that is being generated around a protocol or a game. A good marketing team is essential.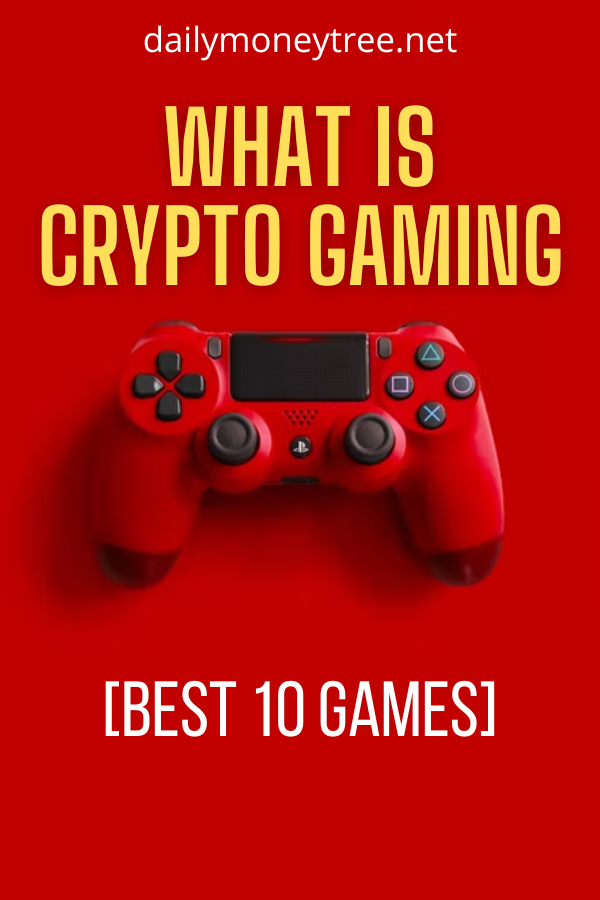 How does Playing to earn Crypto Gaming work?
Yes, there are tens of thousands of people (and case studies easily available) who are dedicated to games of this type and have made it a profession. However, there are some mythological aspects to dispel, because even if cultivating your own Axie or making game items might seem more fun than a classic job, it is still stressful and tiring.
Play to Earn is also attracting the attention of population groups that are traditionally not targeted for this type of activity. The more people who dedicate themselves professionally to play to earn, the more reasonable it is to expect a reduction in income.
Crypto Gaming – Conclusion
Many of the protocols that are very fashionable today will no longer exist tomorrow. If we are investing time and capital, it will be appropriate to pay close attention to where, when, and why we are investing our most important resource, which is time.
Play to Earn systems via cryptocurrencies are not destined to disappear. Quite the contrary: we believe that there will be important developments in this sector. Evolutions that will allow you to have more fun and possibly more profitable games.
What we believe cannot last forever is the boom that this sector has been experiencing in recent months, made up of explosive and crazy growth for practically any project that is available. There will be a selection down the road, probably even a ferocious one, which will set up the future standards for crypto gaming.