Crypto market in red yesterday. A lot of blood in the water, especially for altcoins, but also presenting good opportunities.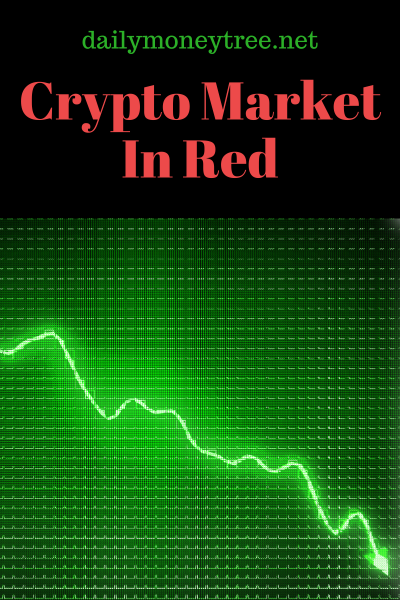 A day of moderately dramatic movements for the crypto world, which in particular in the altcoin sector records significant losses, in the wake of performances coming from Asian stock exchanges. Performance linked, without a doubt, to more than concrete concerns for the trend of the Chinese economy. This situation has punished not only altcoins in general, but in particular all those that are either perceived as more risky – or that had performed in the last month.
Bitcoin still holds and retains, at least at the time of writing this in-depth analysis, the price of $28,600. A sign of resilience or the start of a storm that could worry investors?
Let's try to understand what is happening and if the ghosts of a global crisis – which periodically peep out on the financial markets – are to be taken seriously.
Crypto Market in Red – Worst Performers
Mainly altcoins are the victims on this day of the crypto market in red, with Bitcoin's performance which, despite being negative, is significantly better than its followers in terms of market capitalization.
Hedera Hashgraph
Pay a take profit linked to very positive events for this ecosystem. However, volatility continues to be high and – at least as we write – there seems to be the extremes for a sort of recovery. Of the cryptos that are losing the most, it would appear to be the most crystalline opportunity.

Apecoins
It destroys in a matter of hours some interesting gains it was making between this week and last. Here too, the idea is that the collapse of the sector paid more because many will have preferred to take home the gains accrued over the past few days.
Pepper Coin
Until a few days ago, it seemed it could return to more interesting price levels, thanks to a renewed interest of the markets for the meme coin and token sector. However – and this should be said – the situation is very different from that of Shiba Inu Coin, which is approaching (today should be the right day) one of the most important events in its history. Many, however, believe at least in a technical rebound.
Immutable X
The recent evolutions did not please the holders of Immutable X, who evidently now have the habit of punishing the project with practically every announcement. There would seem to be difficulties, even in terms of pure technical analysis. Market movements seem overly punitive to us – perhaps we could see a good opportunity here as well.
Polygon
A lot of great maneuvers on behalf of Polygon – with many innovations that will soon radically change the functioning of the ecosystem and also the attractiveness for investors.
Polygon, despite anything but interesting performances in recent weeks, however remains a very solid project and to which attention should be paid if possible.
Chinese collapse?
Concerns for China have now spread to the four corners of the globe, although in reality they are deep-rooted and rational concerns, but which come from quite a distance away.
Recent developments such as that of Country Garden have increased concerns which were then reinforced by the poor results of Tencent and by concern for contagion for emerging economies.
A somewhat similar period – which will have to be evaluated day by day, starting however from the assumption of the strength of Bitcoin – which even in the chaos, and the crypto market in red, seems capable of managing to shine.