Dash has made strong developments this year and the Dash coin can now be used as a payment option at over 159k online stores. Dash crypto is so strong when you realize shoppers can get up to a 10% discount when paying with Dash coin. Dash ran very well during the last bull cycle as a result of network congestion. Now, with so many cryptos in the market, I don't believe so many people will be gravitating towards Dash coin to transfer their money, not in the same way as the previous bull cycle.
Dash Coin Price Prediction: Possible scenarios on DASH
Dash is one of the more mature cryptocurrencies. Born in 2013, it has been created for quick but still safe exchanges.
The most modern kit we expect from a cryptocurrency is certainly missing, something that the cryptocurrencies of the ERC20 and Defi circuit are doing very well. But this has never been Dash's purpose, which has always pursued the same goal, that of establishing itself as a reference cryptocurrency for small payments.
In this domain, Dash definitely is one of the strongest players.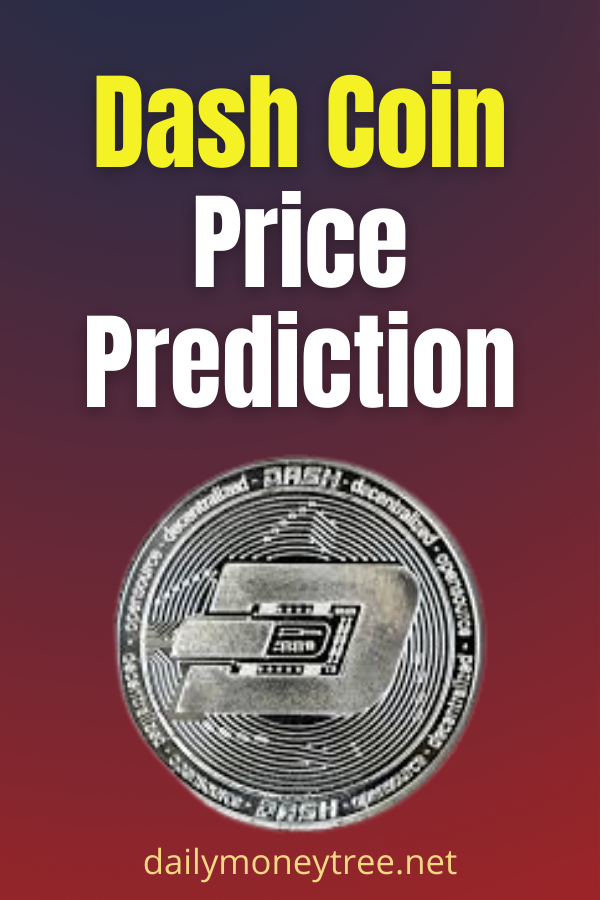 Dash Coin Price Prediction: The technology
One of the strengths of Dash is certainly in its technology, which is based on a very fast exchange system and above all not very demanding in terms of computing power on the network. To give an example with the most widespread cryptocurrency in the world, BTC, with Dash we can make exchanges at less than 1/20 of the cost and much faster, even if we had to request a high number of confirmations.
Speed also appreciated by commercial projects
Dash continues to establish itself on the market as a cryptocurrency for commercial payments. The agreement with CrayPay, which collaborates for payment systems of large groups in the USA, is very important for this purpose. CVS, American Eagle, Domino's, and GAP are just some of the major groups that use this system. To date, there are more retailers who support payments in Dash than those who accept Bitcoin. And this is an absolutely enviable result for an altcoin.
It is not a store of value
Dash has no anti-cyclical movements, except for the pull that BTC typically exerts on the whole sector and therefore, consequently, also on Dash itself. This means that investing today in the hope that it will become a refuge for those who fear the economic crisis may not make much sense.
This is explained not only by the analysis of past data but also by Dash's own characteristics. It is devoted to fast exchanges rather than being an immovable cryptocurrency to be held for the purpose of reselling it in the future, with no concrete applications in the short term.
The fact that it is not a store of value is actually one of Dash's strengths: because many people use it – there are more than 20,000 commercial transactions that take place every day – and therefore there's demand on the market.
• Significant growth year by year
And we are not talking about market value, but about its overall trading volume and demand for practical applications. The data released last year are very encouraging: there has been a growth of over 250% on the level of exchanges and on the concrete use of Dash for purchases of goods and services.
If these data were to be confirmed also for the future, Dash would definitively detach the cryptocurrencies that are already struggling to occupy its same segment today.
• The Bittrex case
Bittrex is one of the most important exchanges in the US and has recently started targeting cryptocurrencies that favor anonymity in some way, threatening to delist. Along with Monero and Zcash, who are also technologically developed for this purpose, Dash was also mentioned.
However, we think it will be a problem in the future and that has not had a major impact on Dash's actual value on the markets. In light of what we have just pointed out, Dash's future – at least in the short and medium-term is more than encouraging.
This is the prospect with which we are going to summarize the current situation, on the market and in relation to other cryptocurrencies. A situation that we find to be very promising and that will play an important role in defining the Dash coin price prediction.
Short Term Dash coin price prediction
Dash seems like a certain Buy, or one of the cryptocurrencies to buy today because it is at the center of a strong uptrend. In addition, the excellent moment of the entire sector does not seem to leave room for doubt: it will also be a good time for Dash, although the forecasts on crypto, even if in the short term, must always be taken with a certain amount of skepticism.
However, anyone who wants to move in the short term – and wants a good asset to invest in – according to the data we have collected should buy now.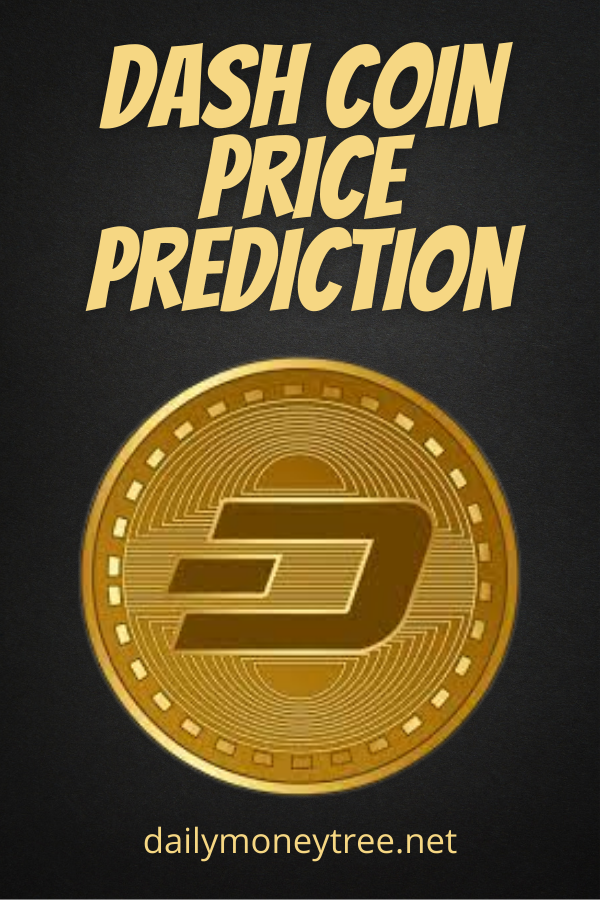 Long Term Dash coin price prediction
Even in the long run, what we got from fundamental analysis would seem to prove Dash right. The commercial growth of this cryptocurrency is certainly remarkable and can anticipate a further increase in value in the future, even compared to other cryptocurrencies.
The long term also has an advantage: we can always correct our positions and operate by closing where it will be necessary to do so.
Is it worth buying Dash Coin now?
Absolutely yes. Both for those who look at the short term and those who look instead at a broader period and perhaps at multi-year horizons. We cannot know exactly what will happen 5 years from now, but we can still base our analysis on what we have available today in terms of data.
And the data speaks very clearly about Dash: both in the short and long term today expectations and sentiment are extremely positive. Although I do not share, as we will see, the analysis of the most enthusiastic, I still believe Dash is a good horse to bet on.
If only as a tribute to a cryptocurrency that over the years Dash has proven to be stable, solid, and to have expanded its direct operational core in retail stores.
For those who want to take advantage of the short-term forecasts
The short term is certainly tempting, especially in the face of clear signals coming from oscillators and, for the most part, from the technical analysis indicators on Dash. And even in the case of short-term problems or large volatility, by choosing an intermediary that offers CFDs we will also be able to take advantage of negative trends.
Target Price Dash: Short, medium and long term
In this section of our in-depth analysis, I'll go into the short, medium, and long-term target prices. These are clearly bullish target prices, which coincide with the consensus gathered from other analysts.
On the medium and long-term target prices, we will further analyze the possibilities of these occurring, studying what will be the main challenges for Dash in the future, up to 2025. The forecasts indicated by the target prices indicate a bullish trend for DASH.
Dash Coin Price Prediction – 2022/2023
The medium-term Dash forecasts will largely follow what we have seen for other cryptocurrencies as well. Thanks to a strong dollar and euro inflation, albeit not yet recorded by prices, cryptocurrencies could continue to be the outlet for excess liquidity.
A good target price for 2022 and 2023 could be around $ 600, an important increase compared to current values. Dash ran a lot in early 2021 and in all likelihood, it won't be able to continue its incredible run at these rates.
However, there are further considerations that we should take into account:
• Solid, regardless of BTC
Dash has proven to be a more than solid cryptocurrency and sometimes it can also disregard the medium and long-term trend of Bitcoin. While this cryptocurrency has a known pull effect, Dash will depend on other factors as well.
• Commercial growth
We will also have to take into account the possible commercial growth of Dash and its diffusion, especially in the States, where cryptocurrencies are much more widespread than in Europe, even in the retail sector. If Dash confirms the growth rates we have seen for 2020, then the target price for 2022 and 2023 could be revised upwards as well.
Long Term Dash Forecast – 2024/2025
The long-term forecasts on cryptocurrencies, and also on Dash (which has shown enviable stability over the years) are arcane science and we can only take them with all possible precautions.
Also because there are at least two schools of analysts discussing what will happen in the future of Dash. The average speaks of a price that could be around $ 500, taking into account several factors that could help push the entire crypto sector up.
• Inflation
Central banks are printing money like never before. Prices will likely go up and the world of cryptocurrencies will have an ever-increasing appeal. This could also involve Dash, as long as it manages to maintain its enviable position as a cryptocurrency old enough to be stable – and in any case innovative enough to have practical uses as well.
• The new generation cryptocurrencies
It's something Dash hasn't had to worry about to date. However, over time, new projects that are even more useful for payments will emerge in the next 3-4 years on the crypto horizon. Dash has, to date, a strong commercial structure, but will it be able to keep the impact of the new crypto, which are born like mushrooms and with increasingly advanced technological levels?
Dash coin price prediction – Final Remarks
Dash forecasts are very optimistic regardless of the time frame. It seems to be a good cryptocurrency to bet on.
No one can answer, within reason, with certainty what will the prices for Dash be in the short term, let alone give accurate long-term predictions. But the fact remains that, at least for now, Dash continues to look like a great bet.

Dash Coin Forecast FAQ
What are the short-term forecasts on Dash?
The short-term forecasts agree around a level of $ 450, at least according to the average of analysts' consensus. This would also be confirmed by particularly optimistic technical analysis data.
What are the mid-term forecasts on Dash?
Mid-term forecasts agree on a level of $ 600 for the next 2 years. An important growth even compared to current prices, but slightly lower than that of other cryptocurrencies.
What are the long-term predictions on Dash?
For the long term, it is not unreasonable to think of an Average Target Price of around $ 750. These forecasts are certainly the least stable and those that should be reviewed most frequently.
Is it worth investing in Dash today?
Yes. Technical analysis, both through oscillators and through indicators, Dash is up over the next few weeks. It may be worthwhile to start investing in Dash right now.