The decentralized revolution brought about by blockchain technology has radically transformed the world of online gaming, giving life to many applications that aim to take the video game industry in a different direction from that known so far. People who want to invest in the Metaverse and games should also consider buying Gala.
Gala coin explained – Gala Games
Gala Games' first game online was Town Star, which, in perfect "metaverse" style, offers players an entire city to acquire and develop.
Like other GameFi projects, Gala Games also produces and develops games that provide authentic ownership of objects and other parts via NFTs (non-fungible tokens).
Gala relies heavily on the quality of its games and tries to develop an attractive play-to-earn environment for all "gamers".
In the Gala Games' decentralized ecosystem, players not only own their elements in games but also have a say in the development of the Gala Games roadmap. This platform contains a variety of games to earn bitcoins; so let's find out a little more about what the "gala coin" is and how Gala Games works.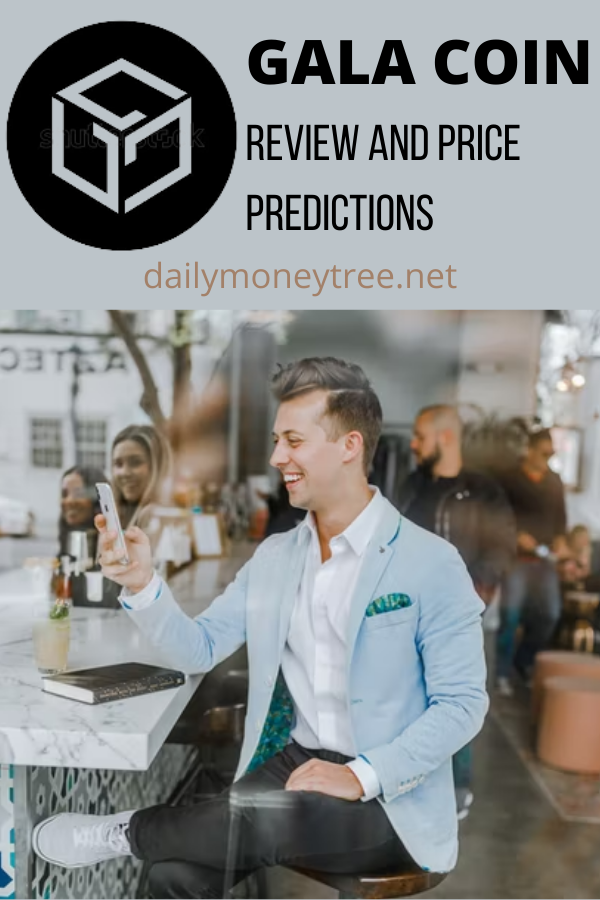 Gala Coin
Gala Coin aims to lead the gaming industry in a different direction by giving players control over their games. In other words, Gala Games ' main goal is to develop blockchain games that users actually want to play.
After listing on Binance on September 13, 2021, the GALA token reached its all-time high of $ 0.11633 per token. The trading volume of the digital asset has multiplied from ~ $ 4 million per day to over $ 800 million at the time of writing.
Now, the current Gala coin price is $0.057254
Market cap: $432,273,164
Trading volume: $192,694,593
Available supply: 7.5 Billion
Max supply: 37.7 Billion
If you want to know more about Gala coin, other cryptocurrencies with amazing potential, the best time to build positions, and bank profits, then check out our Copy my Crypto review.

Gala Coin – What is Gala Games and how does it work?
Gala Games (GALA) is a platform that creates a variety of blockchain-based games; each of which provides players with true ownership of their game elements through the use of non-fungible tokens ( NFTs ).
The platform was launched in 2020 and was developed by a team of 60 experts, and has more than 1.3 million active users worldwide. Gala Games CEO Eric Schiermeyer, is one of the co-founders of Zynga, a very popular social game developer.
But how does it work? Gala Games presents a large variety of games for users to choose and play, all games are 100% free and these are accessible through a decentralized blockchain application ( DApp ).
Some games Gala Games is working on are:
Mirandus: Epic fantasy RPG adventure where players battle monsters in a variety of locations and build their land to earn income.
Fortified: PvP tower defense game in which players test their strategies, using a variety of player-owned assets.
Echoes of Empire: Sci-fi strategy game in which players fight over the scarce resources scattered across the universe.
Spider Tank: A multiplayer online battle arena (MOBAspidertanksand various armaments.
Town Star: A city building and development game that allows players from all over the world to compete to winNFTs.
A full NFT shop can also be found which supports all in-game goods that belong to the player (items are divided into common, uncommon, rare, epic, legendary, and ancient rarity).
Features of Gala Games
Some of its most important features are:
Built on Binance Smart Chain: Originally built on the Ethereum blockchain, Gala Games has currently leveraged the Network Bridge DApp to link the GALA token with the Binance Smart Chain as a BEP-20 asset.
Community Driven: Gala Games ' network is based on community-owned nodes that help power the platform.
Massive Community: Gala Games has more than 1.3 million active users.
Multiple games: role-playing games, space exploration games, tower defense games, and more.
Integrated Shop: It is easier for players to buy and sell in-game items through its integrated marketplace.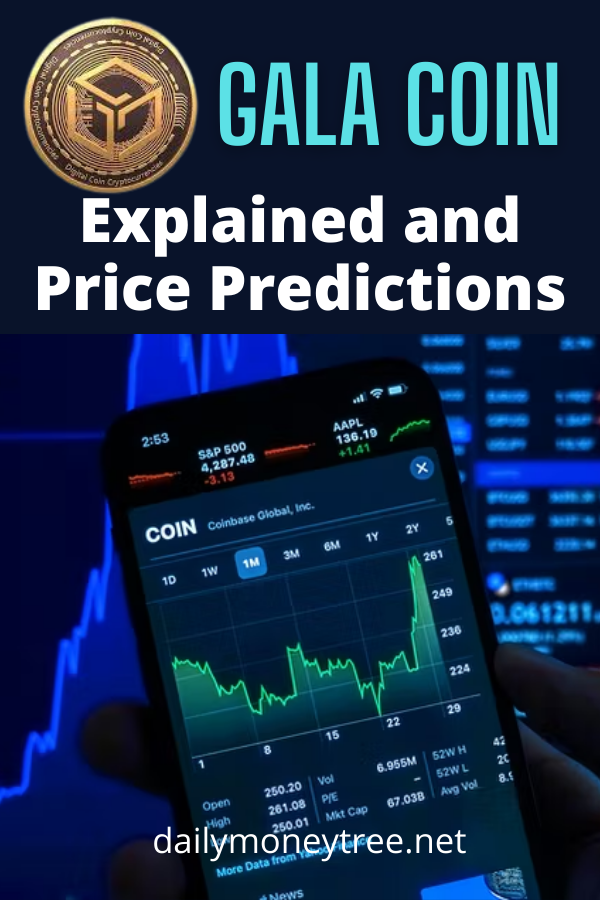 Gala Token
The platform has its own native utility token, known as GALA. It is used as the primary digital asset within the Gala ecosystem to purchase items, payments, and reward nodes (the total number of nodes that can participate in this process is limited to 50,000).
In addition, the GALA token has a fixed maximum supply of 50 billion units, a total of 17,123,286 GALAs are distributed every day, half of which goes to the founding node operators, while the other half goes to the Gala Games conservatory. Additionally, Gala Games has included a halvings cycle in its issuance program (the next halving is scheduled for July 21, 2022, which will see the issuance rate drop to 8,561,643 GALA per day).
Gala Coin Price Prediction
First of all, I want to point out that I am not an investment consultant, and this is just my opinion on the price movements of Gala in the future. If you are considering investing in cryptocurrency, make sure you speak to your financial advisor first.
Gala Price Forecast 2022
According to our in-depth technical analysis of GALA's past price data, Gala's value is expected to hit a low of $ 0.037 in 2022. The GALA price can reach a high of $ 0.096 with the average trading price of $ 0.085, naturally, depending on the duration of the bear cycle.
Gala Price Forecast 2023
The value of Gala is expected to reach a low of $ 0.12 in 2023. The Gala price can reach a high of $ 0.15 with the average price of $ 0.13 throughout 2023.
GALA coin Value Forecasts for 2024-2025
Based on the expected price and technical analysis, the Gala price is expected to reach a low of $ 0.19 in 2024. The GALA price can reach a high of $ 0.22 with the average trading price of $ 0.19.
The price of 1 Gala is expected to reach a low of $ 0.27 in 2025. The value of GALA can reach a high of $ 0.32 with an average price of $ 0.27 throughout 2025.
Gala Price Forecast 2026
The Gala value is expected to reach as low as possible of $ 0.39 in 2026. According to our results, the GALA price could reach a maximum possible level of $ 0.46 with the expected average price of $ 0.40.