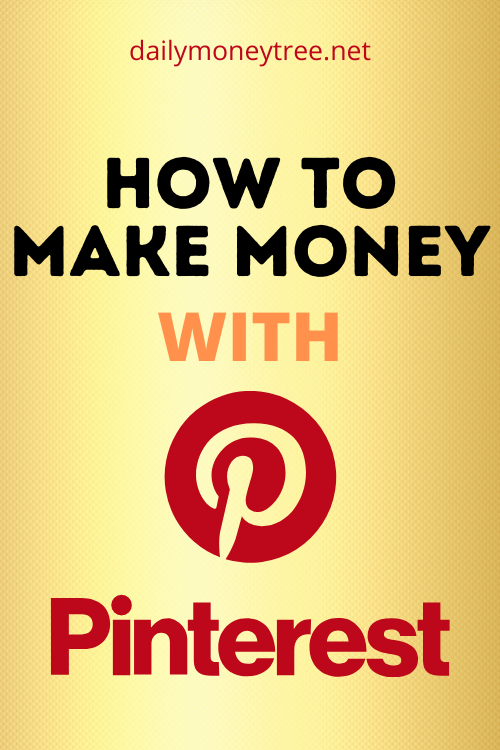 How to Make Money with Pinterest
400 million users per month is truly an impressive number, even though compared to the numbers of social networks like Facebook (about 2.80 billion users per month), we are quite far from the top.
Obviously, unlike Facebook, Pinterest covers a niche, that is, that group of people interested in images or photos belonging to a certain category.
People who love animals, for example, will be able to find many photos of their four-legged friends, creating collections upon collections to share with a click.
Being a platform that has been around for some time, there are numerous methods to earn something by exploiting its contents.
First of all, here's what's in this article:
Create a passionate audience
Contact a company to promote
Promote affiliate products
SEO works on Pinterest too
Create contests on Pinterest
Involve the people around you
Teach Pinterest strategies
How does Pinterest work?
What is Pinterest?
How to upload photos to Pinterest?
How to make money with Pinterest by creating a passionate audience
Tell me, what are you passionate about? People spend money on their passions and search online for information and products. Of course, images sell more than just text on Google.
Let's say you are a sneaker lover; you love to buy them, sell them and look for the latest offers.
At this point, you will have to choose a target audience. In your case, it could be made up of young people aged 18 to 28, who love sports and shopping.
Create a Pinterest account and message boards that can appeal to your audience.
Use prominent names and descriptions so you don't generalize. You could divide your boards according to the brand of a particular pair of sneakers or their style.
Some passionate Pinterest users have a million followers and more. You don't need that many followers in your account to be able to earn, just passion or commitment.
If you don't know what to sell, don't worry. Once you have a few thousand followers, marketers will approach you by making offers.
Contact a Company to Promote
Target an audience and build your Pinterest followers as we discussed above.
Once you have a good following, select companies that offer products that appeal to your audience.
By staying with our sneaker-focused audience, you might get closer to companies that sell shoes or stores with multiple outlets in our country, such as FootLocker, for example.
Share your Pinterest account stats with the companies you target and ask for sponsorship. You may even get a long-term sponsorship.

How to Make Money on Pinterest with Affiliate Products
Pinterest is very good for selling products with an affiliate link, as images arouse a lot of curiosity in people.
Photo of sneakers with a -50% sticker could make people want to see what it is, with the possibility of closing a sale.
The only flaw of this method is the high competitiveness among the users of the site. Aided by this is also the presence of many bots to automate the publication of photos.
SEO Works on Pinterest Too
I love discovering new things. For example, SEO is applied to platforms like Instagram to generate more views.
If you want to make money on Pinterest, people need to be able to find your photos and boards. To do this you will need to implement an SEO strategy, even a basic one.
By doing this, you will not only be found on Pinterest, but also through major search engines, such as Google.
To do this, make the most of your profile, where you have 200 characters (about 50 words) to describe what you do.
Be clear and descriptive, using the keywords you think your audience might use. Also, use an SEO strategy on your photos, also called pins).
Each photo allows you to write 500 characters (about 100 words) of description, so make the most of it by adding keywords.
Remember that you will need to include keywords naturally, without spamming or exaggerating. The text must be natural to its reader.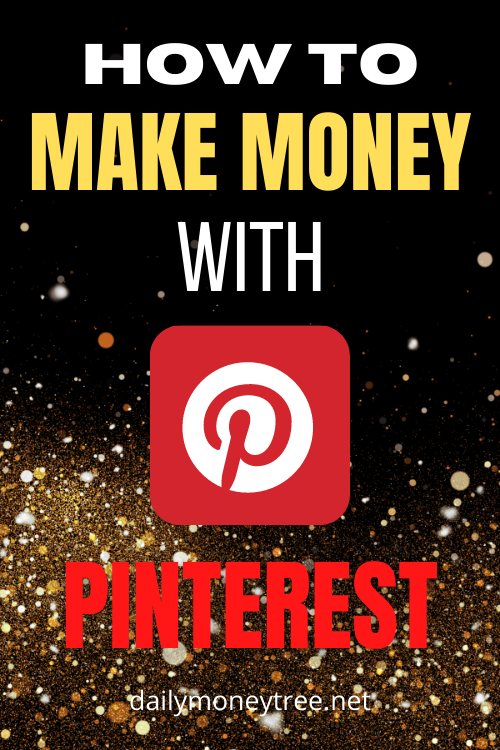 Create Contests on Pinterest
If on Instagram one in two messages are contests, Pinterest is no different. Why? Simple, because they work.
Contests are popular and can help you make money.
Contests are a tactic commonly used by companies to get people to engage with their brand, by making a purchase or by subscribing to a service.
Done right, they can be a stimulus to help people talk about your brand. These contests can also motivate people to re-pin your photos.
By the way, re-pinning corresponds to sharing on Instagram. The more you have, the greater the chance that Pinterest will show your photo on the home screen.
How to Make Money on Pinterest by Involving People
Pinterest is a social network, so the easiest way to get people to re-pin your photos is to be active.
Save the pins of people you meet, especially those of people who are part of your target audience. They will notice you and may even start following your message boards.
This is the basis of creating an audience in this social network.
How Does Pinterest Work?
Pinterest is a social network where people can create message boards (or collections of images) and populate them with photos or illustrations. People can also save other people's images in their own collections.
What is Pinterest
Pinterest is a social network created in 2009 with about 400 million active users every month. On this social network, people can upload pictures and save them on their message boards. Unlike Instagram, here, the images are of various characters rather than personal.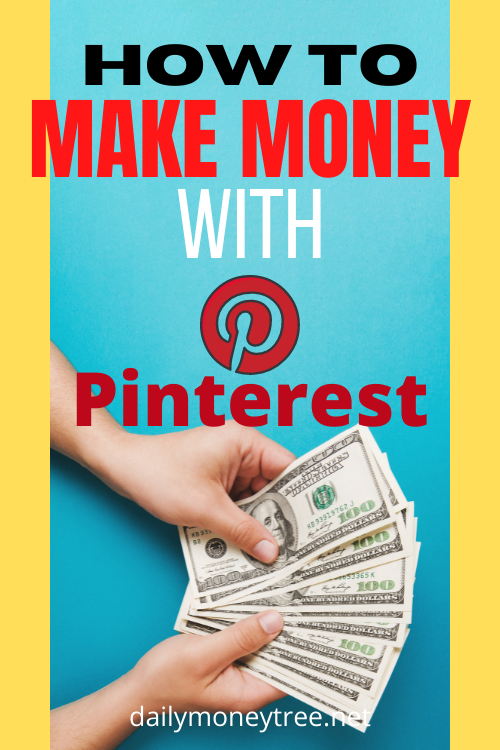 How to Make Money with Pinterest – Conclusion
Although not as popular or used as other better-known social platforms like Facebook or Instagram, Pinterest is nevertheless, a very popular, and strong social platform that, if used properly, can really make a difference when it comes to promoting and making money.
"An image speaks more than a thousand words". This is very true, especially when it comes to the internet and social platforms.
In the text above you will find the basic information to get you started on the right foot with Pinterest. All you have to do after that is some "fine-tuning", and success is guaranteed.
Pinterest can be extremely profitable when paired up with a blog with high-quality content and design. It can open up multiple income streams that could generate enough for you to be able to quit a dead-end day job one day. Check out our article on how to create a money-making blog.