YouTube is an excellent alternative for working from home. Without a doubt, it is the largest video portal on the internet. It supports all forms of video such as clips, television media, music videos, video blogging, short films, and educational videos.
This video hosting service allows users to upload and share personal videos, and watch them legally. Users will typically upload video content via the hosting service's website. While it doesn't allow free downloads, you can see how to easily convert and download YouTube videos for free here.
The type of video content uploaded could be anything from short video clips to television shows and movies of varying lengths.
The ' hosting video stores the video on its servers and gives users the ability to enable different types of code embedding or links, which allow others to view video content. On YouTube, users can then watch and share video sequences.
The principle of channels allows users of the site, private or professional, to group the videos they upload on the same single public profile.
Why choose YouTube?
YouTube is a platform that usually hosts videos made directly by those who upload them but often contains third-party material uploaded without authorization, such as TV shows and music videos. Compliance with the regulation of the site, which prohibits the Upload of material protected by copyright if you do not own it, is based on an " Ex Post " verification, which is a Latin expression that means "after the fact" that is "a posteriori", then what is proposed by the users.
For some years now it has become possible to make money with your own Youtube channel.
YouTube allows the embedding of its videos within other websites and also takes care of generating the necessary HTML code. The platform can be accessed by connecting to the Web with a PC, Tablet, and devices with similar functions.
Furthermore, YouTube grants users who have uploaded at least one video and who have not violated the Community Rules the unlimited upload which is usually reserved for partners.
Tips and ideas to make money on Youtube
You have used it a thousand times to watch videos and have fun, but did you know that you could also make money on YouTube?
You could create a channel on which to upload some video content, with the possibility of earning money from it as well.
Several YouTube stars have managed to earn their share of success just by posting videos.
To earn with YouTube the only valid system is advertising, the one that is shown before the videos or directly on them.
To be able to earn on YouTube it is essential to become a partner of the site. To be accepted in the program, it will be necessary to have a fair number of views, many videos uploaded to the channel and it will not be necessary to commit infringements relating to copyright or the internal regulations of YouTube, since you will have all the papers in order. Why not give it a try, it won't cost you anything.
To generate substantial revenue with YouTube, you need to have a consistent audience. In reality, there are very few people who manage to live on YouTube alone, intended only with the proceeds from advertising, even if in any case many more people manage to earn thanks to the personal promotion that YouTube, with its vast reach of the public, allows to carry out.
I'm not telling you that you could raise millions of dollars from your YouTube videos (although there is a possibility that it could), but you can effectively monetize your YouTube videos to earn a good extra and passive online income.
Make money on YouTube with your own channel
First, it is essential to create your own YouTube channel.
Each account on YouTube or Google has a YouTube channel connected to it.
Once you have decided to activate a channel, it is advisable to immediately work on its technical aspect which includes for example keyword research in order to help people find your channel easily.
It is also essential to decide and design the entire graphic of your channel, that is, how the first page will be displayed by visitors. Therefore, it must be attractive and must immediately give the idea of ​​what you are doing.
Make sure the keywords are related to your website. Often a small mistake could be misleading and result in the cancellation of your subscription.
You should also pay close attention to the name you give your channel. It can work to your advantage if done right, but it can also lead to disastrous results if not suitable. Try to be short, original, and easy to remember.
YouTube is arguably the largest video portal on the internet.
It supports all forms of video such as clips, television media, music videos, video blogging, short films, and educational videos.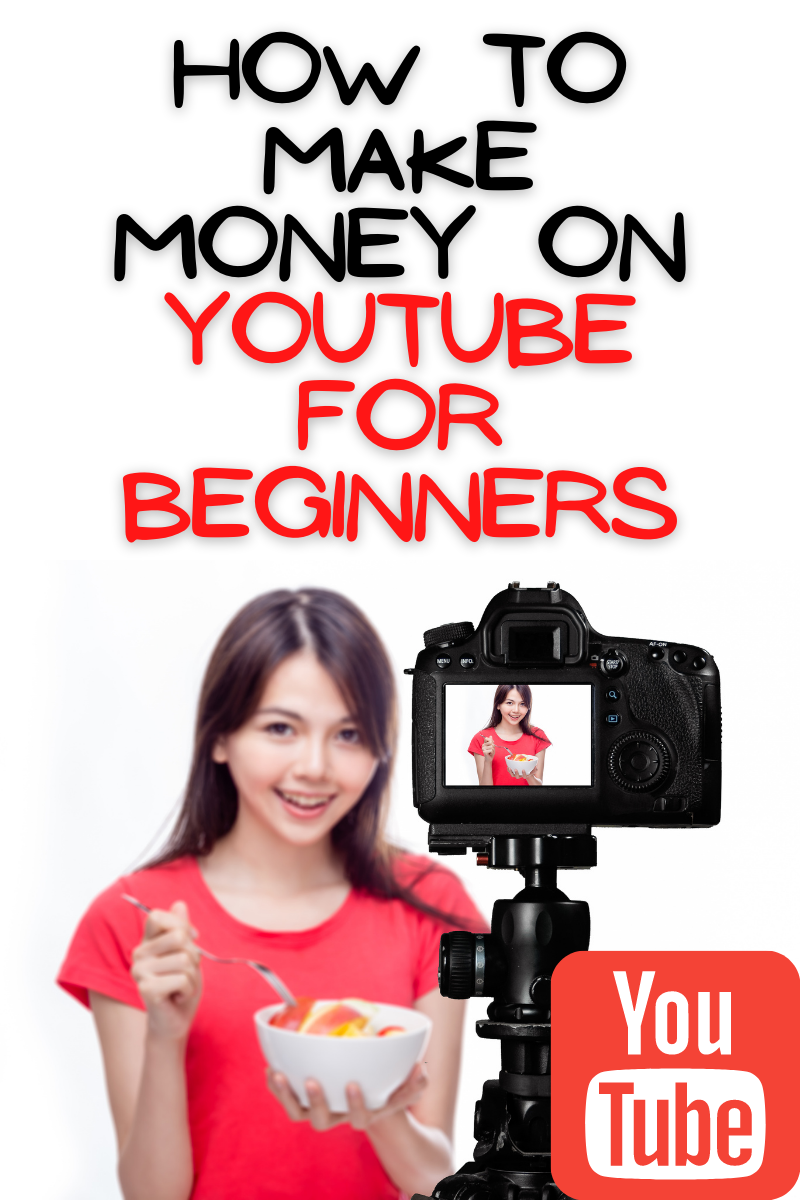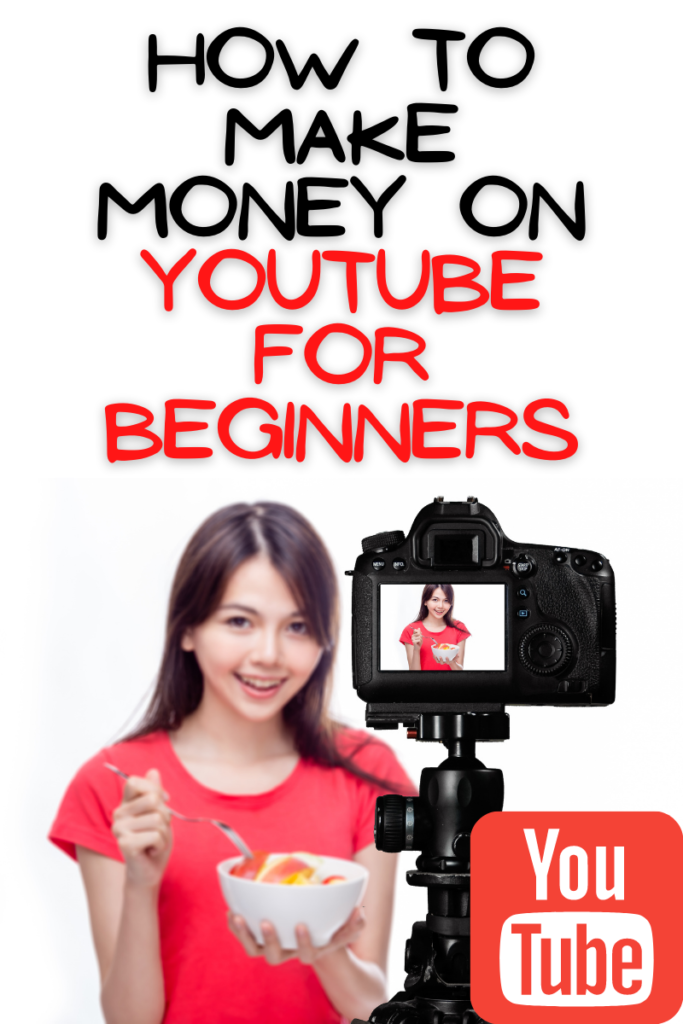 What is the first thing to do to make money with YouTube?
First of all, it will be important to understand how to become a partner of the well-known video portal and consequently to understand more in-depth how to make money with YouTube.
Another important element to take into consideration is that of partnerships with third-party companies.
Usually, the YouTube standard affiliation is only suitable for those who have no ambitions because it does not allow for very high earnings.
On the other hand, those who receive many views on YouTube, such as those who get several tens of thousands of views on each video and count on hundreds of thousands of subscribers, usually rely on external networks that act as intermediaries with the Google portal.
These, in exchange for a small percentage of their advertising earnings, allow them to receive technical support, promotions to increase views and extra content to use in the videos.
To find the most suitable Network for your channel, it is also possible, for example, to search for the services used by the most famous YouTubers using platforms such as SocialBlade.
You will need to find a Network that will get you the partnership in a very short time, where you don't need a lot of views and subscribers, all you need to do will be original videos that obviously do not infringe copyright.
Once the main SocialBlade web page is displayed, simply type the username of a YouTuber in the bar located at the top right and click on the " Search " button. Alternatively, to find other Networks, you can also consult the ranking of the Top 100 Networks on the web.
Leaving aside the type of affiliate program that you will choose, YouTube pays the videos based on a criterion called CPM, or cost per thousand impressions.
The sum of money that is due to those who exploit advertising on YouTube is therefore linked to how much the sponsors pay, and the amount may vary from month to month. In general, it is however possible to state that for every 1000 views on a video with advertising, it will be possible to obtain only a few euros, from 5.00 to 7.00 euros gross.
Since you have decided to try to make money with YouTube, and therefore to become a partner, the first thing you will have to do is to connect to the management panel of your account.
What do you need to get started?
To earn through YouTube, as with many other similar online methods, lies in the viewing numbers, where only large numbers will allow you to earn directly what YouTube offers.
The question of indirect earnings is different, in this case, certain products are sold where you will not get profit directly from YouTube, but you will use the platform for sales.
Also, if you have a blog, you can use YouTube to post your videos. It is recommended not to publish videos that are not your own, or that are protected by copyright because you will then find yourself in the presence of a copyright infringement.
First of all, to get started you need to make videos that will then be uploaded to the YouTube platform.
Next, you will have to tell the YouTube team that you want to insert advertisements within the video.
The video will be evaluated and if the video complies with the YouTube rules criteria, the request will most likely be approved.
In summary, in order to start earning with YouTube, you must first open an AdSense account. Subsequently, you can submit your application to join the YouTube Partnership program. After that, once you have decided, you will give consent to YouTube, to insert advertising in the videos, and to collect its part of the proceeds.
How can we get paid to do what we like?
Paid advertising
One method is to insert paid advertising within your videos, in this way you divide the advertising revenue with the advertiser in case you promote one of their products.
Therefore, after having published a different number of videos, you can decide whether or not to insert the various advertisements.
On the other hand, if you become a YouTube partner, the gain consists in the percentage view ratio of the published videos, where the more they will be seen, the more the chances that the ads will be clicked will increase.
Sponsor brands
You can use YouTube to promote a brand – a brand of a product or product line.
It is recommended to make good videos, starting from the content, where the information must be clear, concise, and practical.
As for the format, 16: 9 is recommended. It is preferable to be seen in person in the videos, this inspires people to have more confidence. For the voice, it is recommended not to use the microphone built into the camera because it does not make it stand out clear and clean.
If you are not familiar with the sector, there is special software that will help you edit videos. Regarding the account photo, it will be better to insert one that is faithful to your profile. Last but not least, the duration of the video should be limited to a few minutes.
How Much Money Can You Make on YouTube?
The profits will start coming only from the moment you receive clicks on the advertisements, in this case, it is important that the sponsors are in theme with the video.
Impressions are also fundamental, that is the frequency of publication of the ad, where an impression will be counted every time the ad is published on a search results page or a site of the Google Network.
The profit will vary greatly in relation to how much advertising you can insert and the actual possibility of being able to make the most of the video for the various sponsorships.
The advertisement will be placed both at the beginning of the video, through a 20-second video, and during the content with banners that stand at the bottom, for about thirty seconds.
Factors that determine the positioning of the videos
Viewing time: it is considered more relevant than views;
Video related factors: producing high quality video;
Loyalty: the set of marketing actions aimed at maintaining existing customers. It is achieved through a series of strategies, aimed at creating the highest degree of customer satisfaction;
Audience loyalty: it is the percentage of completion of a video;
Views: It is believed that it can be easily distorted and does not reflect the actual quality of the video.
The current ways in which people find videos to watch, which can be searched and recommended videos, first highlight the videos actually watched by viewers versus those that users click on and then leave them.
To be found more easily it is also important to pay attention to the SEO ( Search Engine Optimization ) language. The term " optimization for search engines " means, in the language of the internet, all those activities aimed at improving the visibility of a website on the search engines in order to improve and maintain the position in the pages of responses to the questions by web users.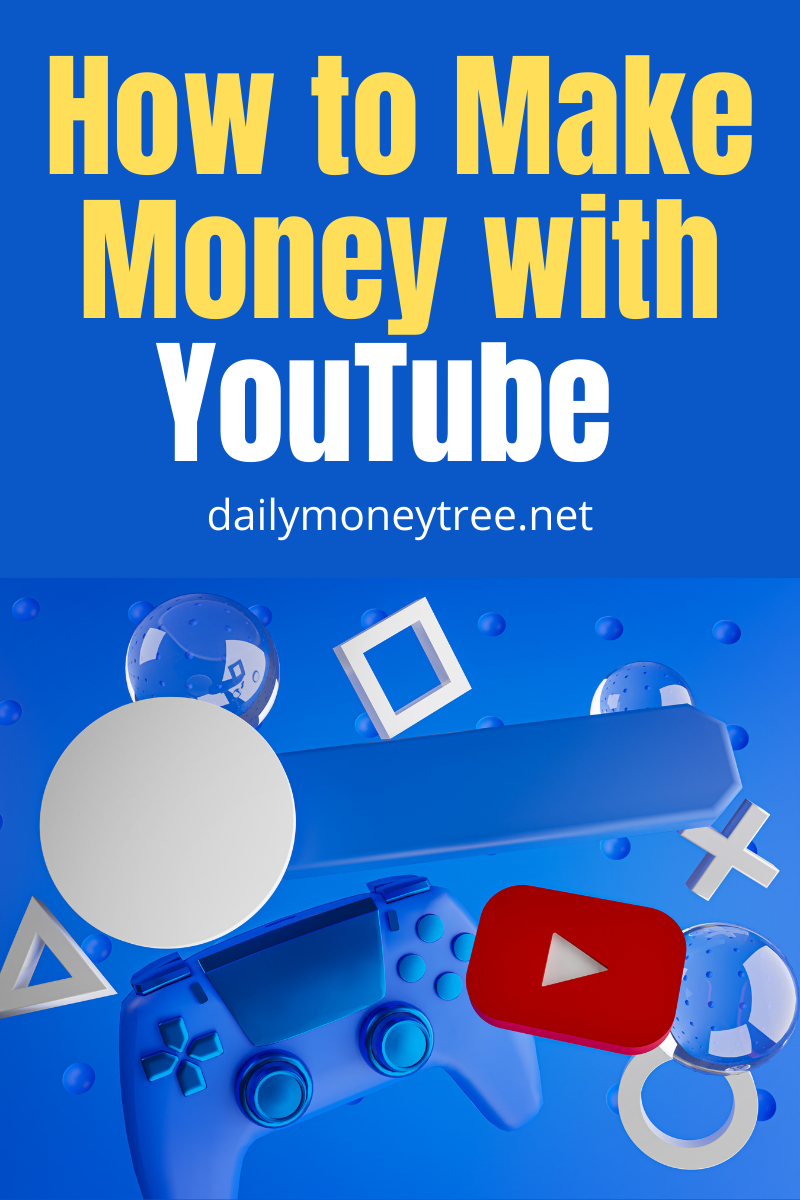 YouTube Analytics
Through YouTube Analytics, which you can access directly from your account dashboard, you have the means to monitor the performance of the channel and videos, with updated metrics and reports.
It is a medium that provides different data, available in different ratios, such as viewing time and traffic sources.
Specifically, we read the audience loyalty report, where it is reported, whether the videos are watched from start to finish, or whether they are left.
This can help because you have the option to improve the quality of the videos if needed. However, it is recommended that you refine your videos from the production stage.
It is essential to create highly engaging videos, making them more synthetic, cutting out all that is superfluous, unclear, or not very smooth.
What is important to be successful on YouTube?
To make a profit with YouTube, you need to ensure that your channel has a good reputation for both copyright and community standards.
So you have to make sure that next to the items " Community rules " and " Copyright " there is a green dot and if this is not the case it will not be possible to request the monetization of the videos. This means that you cannot start making money on YouTube.
If the response is positive, the next step will be to click on the " Activate " button, corresponding to the item " Monetization ". This way you will initiate the application to become a partner through monetization by posting ads on published videos.
In the event that you will encounter difficulties in accessing the "Monetization" section of YouTube, you can request the inclusion of advertising in your videos by filling out the appropriate form in its entirety.
At this point on the page, you will see the item " Enable my account ", after which you will need to add the check to the three boxes in the final part of the box displayed in the center of the Web page, and finally, you will have to click on the " Accept " button.
The next step is to choose the available ad formats and then you will have to click on the " Monetize " button. At this point we advise you to leave the ticks on the items " Ads In video overlay " and " Skippable video ads " or in any case to click on the item " Preview " to see what it is all about.
From the moment you are accepted into the partner program, YouTube will automatically add ads to all your videos. If it is not possible to proceed with one or more videos you will be shown a specific notification.
At a later time, you can in any case activate the advertising banners in your videos by accessing your channel, selecting the " Video management " item, located at the top left, applying the checkmark next to the videos on which you want to activate monetization. Then you will have to select the " Monetize " item from the " Actions " menu and indicate the types of advertisements to be displayed in the films you have chosen.
Other ways to make money on YouTube
Paid reviews
It is also possible to make money on YouTube by producing a video for a customer and highlighting the benefits of their product. This method can be very profitable but you need to have a channel with many subscribers. Be careful producing a " sales " video, which does not give any value to the frequent viewer, can create a negative reputation and make you lose subscribers.
Promote your products or services
If you have a business that offers certain products or services you can attract more customers by creating a video promoting the offers and uploading it to YouTube.
Affiliate products, review
In addition to placing affiliate links within your video description (a good way to make money from other people's products or services as described above), you can make even more money by dedicating an entire video to promoting affiliate products. . A good way to increase your earnings with this method is to create a video of you using the product and describing your results.
Sell ​​the channel
Just like a blogger who decides to sell his blog, it is possible to sell your YouTube channel. Remember that the channels that attract more traffic from search engines (and therefore generate more money), are those that attract visits from subscribers only.
Conclusion
It is possible to make money on YouTube even if you are an absolute beginner.
First of all, you need to make sure you are 100% compliant with YouTube's terms and conditions, and you're not violating community standards.
Then, you need to create engaging and unique content.
Last, but not least, you need to optimize your channel.
I hope this article will help you on your way to fulfilling your dreams. Please share it with your friends.
To your success!
S