Deprecated
: The PSR-0 `Requests_...` class names in the Requests library are deprecated. Switch to the PSR-4 `WpOrg\Requests\...` class names at your earliest convenience. in
/home/coreof/dailymoneytree.net/wp-includes/class-requests.php
on line
24
Our behavior as consumers has drastically changed in 2020. The Pandemic has taken its toll on every aspect of our lives, but the surprising thing is that some of the end results were negative, while others were positive.
One of the most paramount shifts occurred in the way people use media platforms. Even though 2020 has been anything but easy and predictable, some brands have managed, not only to survive but to thrive. There is no recipe for a good, productive media mix. But we'll take a look at how certain companies managed and overcame the difficulties of last year.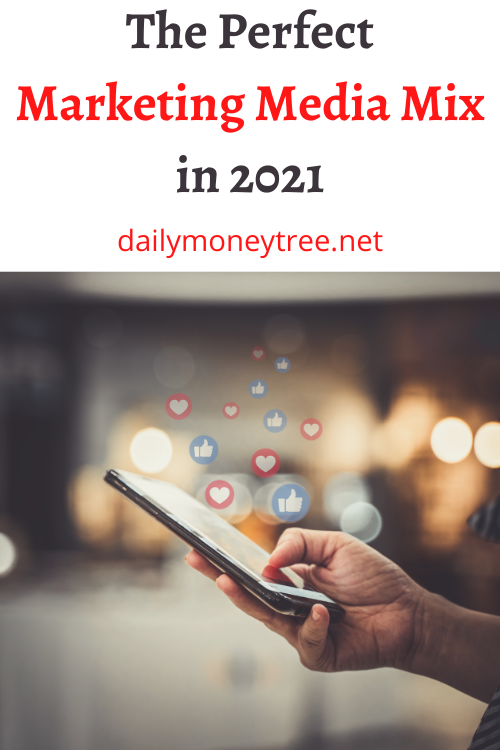 What Will the Perfect Media Mix for marketers be to reach more people?
Experts agree that the key to successful marketing in 2021 is to use as many different platforms as possible. I've used the word "recipe" before on purpose. It's kind of like making a cake: the perfect mix of ingredients will give you the "sweetest taste". Choosing the optimal blend of marketing channels to promote your brand, service or product will result in the "sweetest" marketing media mix.
It came as no surprise that the lockdown has resulted in more people spending tons of time online, and thus, creating a situation where ROI on media channels has skyrocketed.
Your Perfect Media Mix Should be on as Many Platforms as Possible
Depending on what your goals are, you might give preference to some channels rather than others. But, there is no doubt that your campaigns should be synchronized on as many different platforms as possible.
What Are The Best Marketing Platforms in 2021?
Facebook, Instagram, Tik Tok, YouTube are still there and kicking. There hasn't been a significant shift in the order of relevance in the social media universe, except for Tik Tok becoming huge. The one thing that has changed is the enormous growth of video consumption. Video is now more important than ever, and the trend that many top companies are following is an enormous increase in streaming.
Build your Perfect Media Mix around platforms where your customers are.
You have to be where your customers are.
It is very important to be where the customers are when they are and to present what they want the way they want to see it.
Due to higher demand, insufficient supply and melting budgets, many companies have had to adjust their marketing strategies. Nevertheless, there is one angle that has stayed the same – SEARCH. Nothing has altered when it comes to opportunities to capturing more organic and paid traffic.
Capturing your share of the search will put your brand on top. The goal is to be easier to find than your competition and get a comprehensive insight into what people are looking for. Once you are able to create that SE traffic and keep it consistent, it will become your #1 source of income.
Related Articles:
How to Become a Great Social Media Manager
Start Making a 6 Figure Income in 2021
Do You Want To Quit Your Day Job?
What Are The Recent Trends In Marketing?
With so much time on their hands, and many services and product providers being closed, consumers have started to be more creative in their searches in an effort to keep some sense of normality.
People may not be picking up their favorite custom-made blend coffee on their way to work, but they're trying to find ways to make it themselves
Google has published some interesting statistics:
In 2020 there was 80% more searches for "DIY" than the previous year.
There was a 200% increase in watch-time of "coffee recipe" videos globally.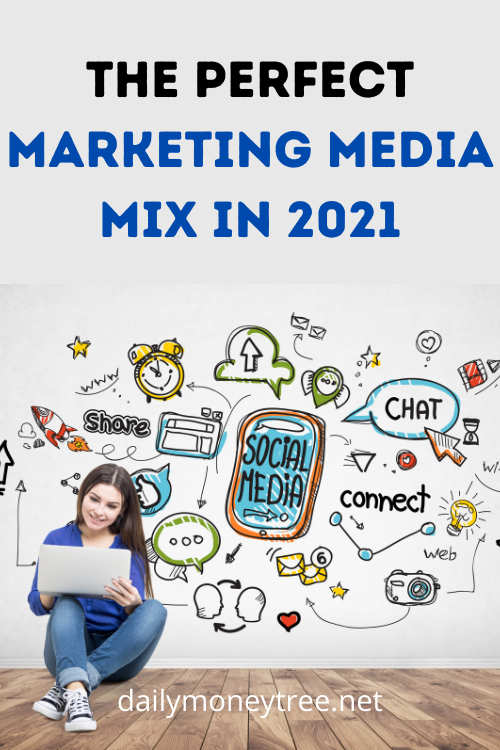 So, how do these facts change consumer behavior?
The increase in DIY searches may cause a shift in consumer behavior in the future. People will become more confident with purchasing equipment and ingredients having learned new skills.
Having experienced a sudden cut-off of so many service providers suddenly, and for a long stretch of time, people want to be able to take care of themselves of as many things as they can. Everything from haircare to cooking recipes has seen an enormous increase in views and searches.
Although lockdowns and movement limitations have been lifted in many parts of the world, these trends in consumer behavior might linger, and continue to shape the market into something completely new.
The best thing you can do to be able to predict your audience's behavior is to try and make a list of trends and keep track of the development in the next few months. Try and think in what way can your business answer the demands of the "new normal". Don't be afraid to engage with new things.
Video Marketing is a Must in a Perfect Media Mix in 2021
Let's take the example of the consumer behavior shift in Australia.
Google informed us that since March, consumers in Australia have been streaming video content more than ever before, and experts think it's a trend that will persist even in the post-Covid world.
Aussies want to watch their chosen content when they choose to, and that is the #1 reason for the increase in SVOD services. While most Aussies were no longer watching videos on their commutes, their interest in streaming content, on the other hand, hasn't decreased.
In addition to an increase in SVOD services subscriptions, people have been watching more YouTube. Only in March of 2020 more than 7 million people in Australia watched YouTube videos. Video watch time trends show that more and more people are watching "diy" content, proving that Australians are taking advantage of opportunities to learn and develop new skills.
What Do the Shifts in Media Consumption Mean to Marketers?
This means that every marketer should be doing in-depth behavior analysis and validating where to allocate marketing efforts and budgets. In a world where it matters where you invest every $, it is paramount for marketers to know where their ideal audience is, and build the perfect media mix in 2021 accordingly.
Tip:
If you want to see what is the best video marketing tool, in my opinion, check it out here.
Media Mix FAQ