Gary Gensler, Chairman of the SEC, was approached in 2018 and 2019 about a position by the crypto exchange Binance. From the sources that have emerged, it seems that he refused the proposal and the assignment several times.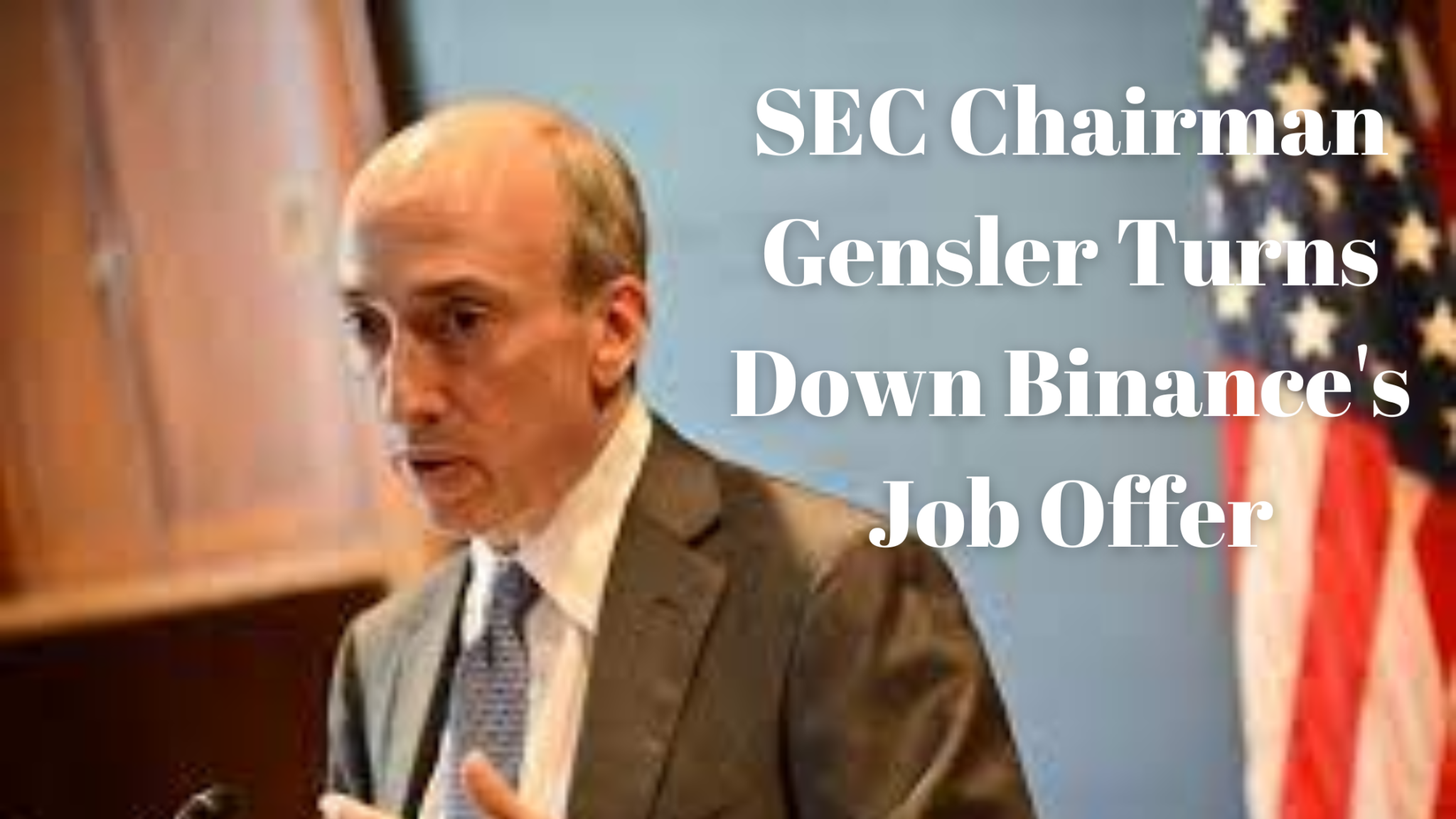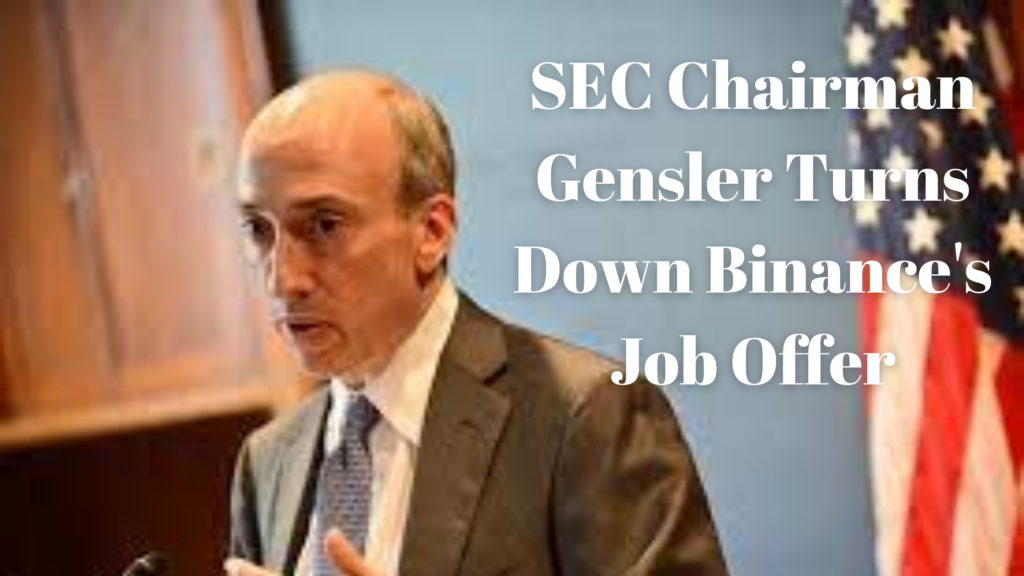 SEC and Binance: A controversial relationship
Binance has emerged as one of the largest cryptocurrency exchanges since its inception in 2017. Over the years, the exchange has amassed millions of users spread across hundreds of countries.
Furthermore, it was also one of the strongest cryptocurrency companies during the prolonged 2022 bear market. The SEC and Gary Gensler have recently stepped up their scrutiny of the cryptocurrency realm.
However, Gary Gensler and Binance have a relationship that goes way back, even before Gensler was a part of the SEC. In fact, according to a WSJ article, it emerged that the cryptocurrency exchange approached Gensler to become an advisor in 2018 and 2019.
Gensler, a former chairman of the Commodity Futures Trading Commission, was approached by the crypto firm in 2018 and 2019 while teaching at the Massachusetts Institute of Technology, the Journal reported.
Messages sent by Binance executives and seen by the newspaper indicate that Ella Zhang, the head of Binance's venture investing department at the time, and Harry Zhou, co-founder of the company Koi Trading which invests in Binance, met with Gensler in October 2018.
According to a Binance employee, Gensler would likely return to a regulator post if the Democrats had won the 2020 election. The second meeting took place in March 2019 in Tokyo between Gensler and Binance founder Changpeng "CZ" Zhao. In April 2021, Gensler became Chairman of the SEC.
According to the newspaper, Gensler was approached by several private companies to fill the role of consultant while at MIT, but he declined all offers. The report highlights the relationship between Binance and its US department, Binance US.
SEC, Binance, and crypto regulatory scrutiny
Fearing regulatory scrutiny, exchange executives took steps years ago to de-risk, such as creating a US entity that would attract scrutiny and regulatory investigations, thus shielding Binance from regulatory oversight.
During a presentation titled "Insulate Binance from US Enforcement," employees suggested that Binance should have a "purely contractual" relationship with the US entity, viewing it as a separate business.
The crypto exchange also pointed out that Binance and Binance.US share the same ultimate beneficial owner, a fact that has been known to the public since the beginning. However, Binance.US recently faced a funding round, while Binance.com did not.
Additionally, Binance clarified that it has no US customers and that the companies are separate legal entities. The exchange also acknowledged that it has made some missteps during its expansion.
Binance is reportedly preparing to face fines and penalties to resolve regulatory issues and law enforcement investigations in the United States.
Patrick Hillmann, Binance's chief strategy officer, said the company is working with regulators to remedy past compliance issues. According to the company, compliance and investigations staff increased by 500% last year.

The ongoing investigation between Binance and US regulators
The world's largest digital asset exchange, Binance, is preparing to face fines and penalties in order to resolve ongoing regulatory and judicial investigations in the United States.
According to a Feb. 15 WSJ article, which quotes the company's chief strategy officer, Patrick Hillmann, Binance is reportedly working with regulators to resolve past compliance issues.
Hillmann said that Binance is working with regulators in an effort to understand what remedial measures should be taken now to remedy this situation.
Furthermore, he added that the outcome of the ongoing investigations will likely consist of fines, but could also include something more, saying that it is up to regulators to decide.
Binance has been the subject of several investigations in the United States, including one launched in 2018 by the Department of Justice for potential violations of anti-money laundering laws. In March 2021, the Commodity Futures Trading Commission also investigated whether the company offered crypto derivatives to US customers without registering with the agency.
The SEC Binance investigation: the details
The Securities and Exchange Commission also launched an investigation into Binance's US division last February, in connection with trading firms linked to Chief Executive Officer Changpeng Zhao.
Hillmann added that Binance is very confident and optimistic about the progress of the negotiations, but without being able to quantify the size of the fines or the timescale for resolving disputes with US regulators.
Either way, the SEC recently escalated what industry analysts are calling a "war on cryptocurrencies ," which appears to be targeting certain staking services and stablecoins it deemed to fall under securities laws.
Referring to the recent enforcement activity, the Binance executive stated that it could cause a very significant and long-lasting crippling effect in the United States.
Around mid-February, New York regulators cracked down on Paxos, preventing it from issuing any more Binance BUSD stablecoins.
In February, US crypto exchange Kraken was also fined $30 million and ordered to suspend its staking services following an SEC enforcement action.
Patrick Hillmann concluded that resolving issues with US regulators would be good for the company and its future.
If you want to see the website that is helping more than 2000 people make wealth with cryptocurrency, check out our Copy my Crypto Review Here.