This Sweatcoin review is my first venturing into the move-to-earn space, which has grown to the point of being impossible to ignore.
By rewarding people with digital tokens, a variety of move-to-earn apps are trying to make fitness more attractive and rewarding.
Staying fit is, without a doubt, one of the best ways to improve health and happiness. It is therefore strange that so many people find it difficult to be constant in their physical activity. The move-to-earn space has emerged as a potential solution to the problem.
But until now, no one has managed to win over a mainstream audience or sustain its long-term growth. The Sweat Economy project is trying to change this concept by making move-to-earn more accessible, intuitive, and sustainable.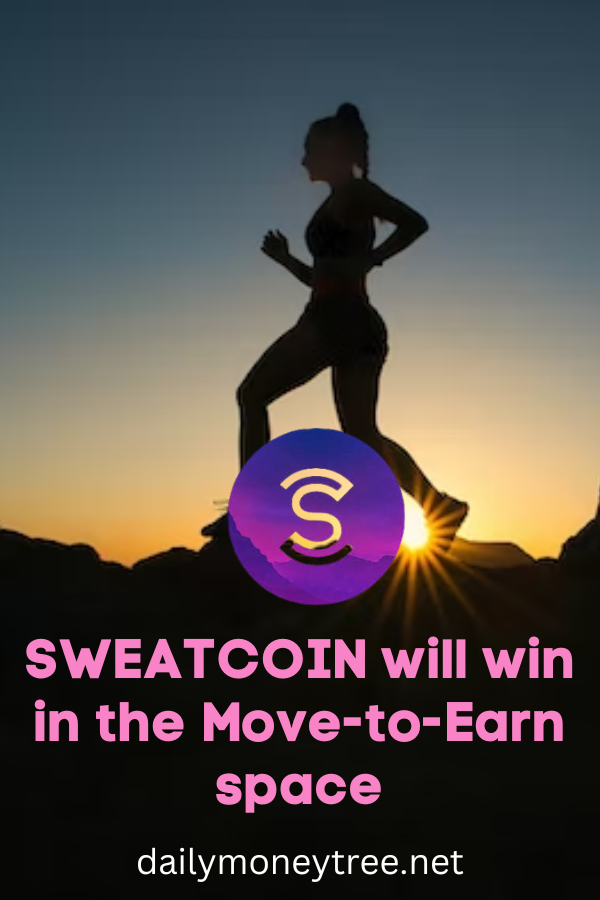 Sweatcoin Review – What is Sweat Economy
Sweat Economy is an imminent extension of the thriving Sweatcoin product ecosystem. It is an on-chain token ecosystem and mobile application that rewards users for keeping fit.
Sweat Economy is a Web3 extension of the currently existing Web2 Sweatcoin platform, which is currently the most downloaded health and fitness app globally with over 100 million users.
Launched in 2016, Sweatcoin is arguably the first example of a move-to-earn application and has secured its place as the # 1 app in over 50 countries. The app has over 110 million downloads in 165 countries.
The new platform brings Sweatcoin on-chain and introduces the SWEAT token, Sweat DAO, non-custodial Sweat Wallet, NFT marketplace, and an ecosystem of new Sweat products made possible by blockchain technology.
Sweat Economy is looking to change the face of fitness by perfecting the move-to-earn industry and making it available to a mainstream audience. The platform introduces a series of measures to control the growth of the token supply while providing attractive incentives for users.
In the first quarter of 2022, Sweatcoin delivered more than $ 70 million in goods and services to its users who stayed fit.
How does Sweat Economy work?
Sweat Economy works in conjunction with the Sweatcoin app. Through the app, users earn digital reward points by exercising. These rewards can be accumulated, spent in-app, or converted into on-chain SWEAT tokens and stored in the Sweat Wallet app.
Once minted on-chain and available in the Sweat Wallet app, users will have freedom on what they do with their tokens, whether it be playing games, unlocking benefits, or exchanging other assets.
Within the Sweat Wallet app, users can stake their SWEAT tokens to earn passive income and unlock access to additional rewards, which may include its partners' event tickets, gift cards, and NFTs.
Users can purchase SWEAT tokens from a supporting exchange, or they can earn them by participating in its move-to-earn economy via the original Sweatcoin app. The platform uses a series of data points, including information from the GPS and motion sensors (accelerometer and gyroscope) to determine how much the user has moved, awarding Sweatcoins in exchange.
The platform uses movement validators to verify the validity of the movement itself on the blockchain. The raw data received from the user's device is processed by an algorithm to detect various subterfuges and record only the activity actually carried out on the blockchain.
Right now, SweatCo Ltd owns the only validator, but in the future it is set to be more decentralized, allowing third parties such as activity trackers, insurers, and healthcare providers to manage their own validators. These service providers will have to stake SWEAT tokens to become movement validators and will be rewarded for this with a small percentage of the fees included in the transactions they process in exchange for their services.
Sweatcoin review -How much can you earn?
At this time, users can coin 1 SWEAT for every 1,000 steps taken. But as part of its sustainable tokenomics , the difficulty of minting increases with time. In one year, 1,000 steps will produce 0.33 SWEAT, while in two years this number will drop to just 0.19 SWEAT – as such, inflation will shrink as the ecosystem gets bigger.
Users have a daily limit on the amount of SWEAT they can earn, which helps prevent any problems and ensure the platform remains sustainable. This limit is currently limited to 5 SWEATs per day, but users will be able to increase this limit by staking their SWEATs and using the Grow feature.
Sweat Economy is built on the NEAR blockchain. This is a high-speed, energy-efficient blockchain designed for highly scalable Web3 applications.
The platform is carbon neutral certified: Sweat Economy is the first move-to-earn application built on the platform.

Sweatcoin Review – What Makes Sweat Economy Unique
As the prime mover in the move-to-earn space, Sweat Economy – and the associated Sweatcoin app – have been around as a Web2 for several years. Right now and with the new extension, the app has moved towards cryptocurrency awards.
Unique Features:
No entry limit: To attract the widest possible audience, users can access the Sweat Economy with no barriers to entry, according to the project. Anyone can start earning rewards for keeping fit by downloading the Sweatcoin app. If you wish, you can choose to receive cryptocurrency rewards.
Very large community: It is no exaggeration to say that Sweat Economy is on track to become one of the largest crypto applications of all time. The original Sweatcoin app has more than 110 million users, of which over 13 million have already activated rewards and downloaded the Sweat Wallet app. To put this in perspective, the main Move-to-Earn competitor STEPN barely reached three million users at its peak.
Partnerships: Sweatcoin in its pre-crypto form has already partnered with a huge number of global brands. These include insurance companies, fitness and lifestyle brands, and major health care providers.
Multiple revenue streams: Unlike M2E tokens which can lack intrinsic value and suffer from uncontrolled inflation, Sweatcoin and Sweat Wallet are unusual in that they both have diversified revenue streams. The company provides B2B and B2C services, which power the app and help the platform maintain its long-term sustainability. Many of these revenue streams will also involve burning SWEAT, gradually reducing its circulating supply.
Data integrity: Sweat Economy is unusual among fitness apps in that it doesn't monetize user data. Sweatcoin has never sold user data, the project notes, but it will create a new platform that will allow users to join data monetization. If users choose to join, their data will be included in an aggregate data pool, which could be valuable to insurers, doctors, health services, and more, who will pay to access it. Data owners will share the profits this generates, further increasing their rewards for staying fit.
Inactivity fee: To encourage users to stay active for the long term, the Sweat Foundation will impose an inactivity fee. SWEAT DAO will charge a SWEAT token commission for users who fail to maintain a minimum level of activity, with the exact rate that will be set by DAO participants.
The Sweat Economy Team – Swetcoin Review
One of the most important things to be taken into consideration when analyzing a project is the team behind it, and this is precisely what we'll do in this Sweatcoin review.
Sweat Economy was created by the same minds behind the original Web2 Sweatcoin platform. The platform has four co-founders:
Oleg Fomenko: CPO of Sweatcoin and CEO of Sweat Economy. Fomenko has held leading roles in major brands such as Pepsi, Coca-Cola, and Visa. Oleg is an entrepreneur with strong experience in providing fine products.
Anton Derlyatka: CEO of Sweatcoin and co-founder of Sweat Economy. Anton is a managing partner of a fitness-oriented VC fund and holds an MBA from London Business School. He was a former board member of several major recruiting firms.
Egor Khmelev: Sweatcoin CTO is a highly experienced software developer and multi-time entrepreneur. Khmelev has a long experience in building and refining ambitious products.
Henry Child: Previously a trading analyst at Deliveroo and an equity analyst at a London-based hedge fund, Henry has worked in the cryptocurrency industry for more than three years, including experience as Head of Tokens at Bitfinex.
In addition to the co-founders, Sweat Economy is supported by an international team that includes engineers, growth hackers, community engagement professionals and design specialists.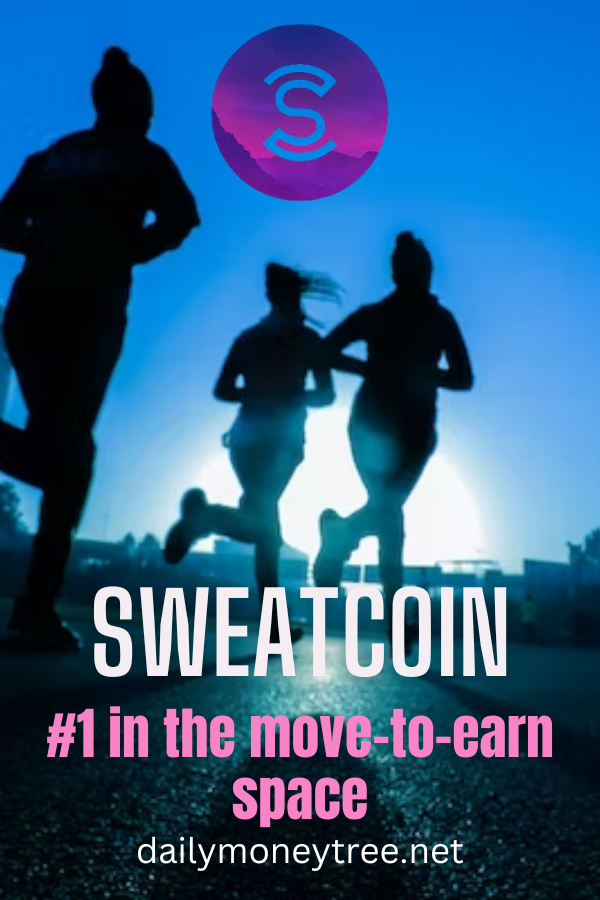 SWEAT Token: Utility and Tokenomics
The SWEAT token is an integral part of the Sweat Economy both as a reward token for users and as the only unit of exchange in the app.
The SWEAT token plays a variety of roles in the Sweat Economy ecosystem. As a primary reward token, it can be used to unlock a variety of perks, such as coupons and discounts for blue chip brands like Amazon and Adidas, tickets to popular sporting events, and stablecoin rewards.
SWEAT can also be staked using the grow option to access premium features, such as an increased daily minting limit.
Sweat Economy is also creating an NFT-enabled competitive game within the Sweat Wallet app. Users will be able to stake their SWEAT tokens while competing with other players. Each head-to-head match will cause SWEAT to burn, helping to reduce the circulating supply over time.
Sweatcoin review – Does Move-to-Earn have a future?
Almost all move-to-earn platforms of the current generation suffer from at least one of two common challenges.
Circular Economy: Require users to stake tokens or purchase an NFT to unlock the ability to earn more tokens. This often leads to a boom and bust cycle, where an initial explosion in demand eventually leads to a token price that collapses as supply eventually outstrips demand.
Fail to reach mainstream audiences: Current projects generally target a crypto-native audience and often fail to maintain a loyal community, often losing a chunk of their users as new and potentially more profitable competitors arise.
Sweat Economy looks to address both of these challenges simultaneously, supporting its economy with multiple revenue streams, and making cryptocurrencies increasingly important, while keeping most of the pre-existing technology in the background.
Sweat Economy is currently in the first phase of its roadmap. The non-custodial wallet app is currently available, and the SWEAT token generation event took place.
In the later stages of its roadmap, Sweat Economy plans to introduce dynamic NFTs, a fiat access ramp, inactivity fees, SWEAT DAO, and a marketplace for NFT trading.
According to the team's analysis, Sweat Economy plans to embark 1 billion people in the long-term move-to-earn space, helping to make fitness more rewarding for all.
Sweatcoin Review – Conclusion
If the Move-to-Earn space stays around, I don't see any other projects that could beat Sweatcoin.
The most important thing that places Sweatcoin in front of the competition is its enormous global user base. More than 100 million users is a huge thing, and something that other players in the space can only dream about.
They've got the first, and most important step covered. Now, all that Sweatcoin has to do is to grow the ecosystem, introduce NFT models and games, and really capitalize on a user base they already have.
If you want to see which coins I'm investing in during this bear cycle, which are the ones I think will bring the biggest gains, then come check out Copy my Crypto.