If you want to monetize your website, one solution is to create courses. So here are the best platforms to create online courses.
The world of online courses is very flourishing and constantly expanding. It is even estimated that by 2025, the so-called e-learning market will even reach a peak of 325 billion dollars.
Strong acceleration in the online courses market was also caused by the various lockdowns that affected the world during 2020 and the first half of the current year.
People have found themselves locked up at home, perhaps even fired, and many of them have taken this opportunity to reinvent themselves and learn new things, to reintroduce themselves into the job market, or just to pass the time.
Just think, for example, of yoga, fitness, or do-it-yourself courses that have had a strong increase during the lockdown periods.
Therefore, if you have knowledge in a certain area and would like to teach it to the world, creating and selling an online course can therefore turn into an excellent business idea.
Creating an online course isn't too difficult, and there are numerous platforms that allow you to upload your course content and sell it to your target audience.
The payments will then arrive automatically and the platform will directly manage invoices and refunds.
So let's see what are the best platforms to create an online course, what are their characteristics, and how to use them to monetize your website.
What are the best platforms for creating online courses?
Here is my personal list of the best platforms to create an online course to use.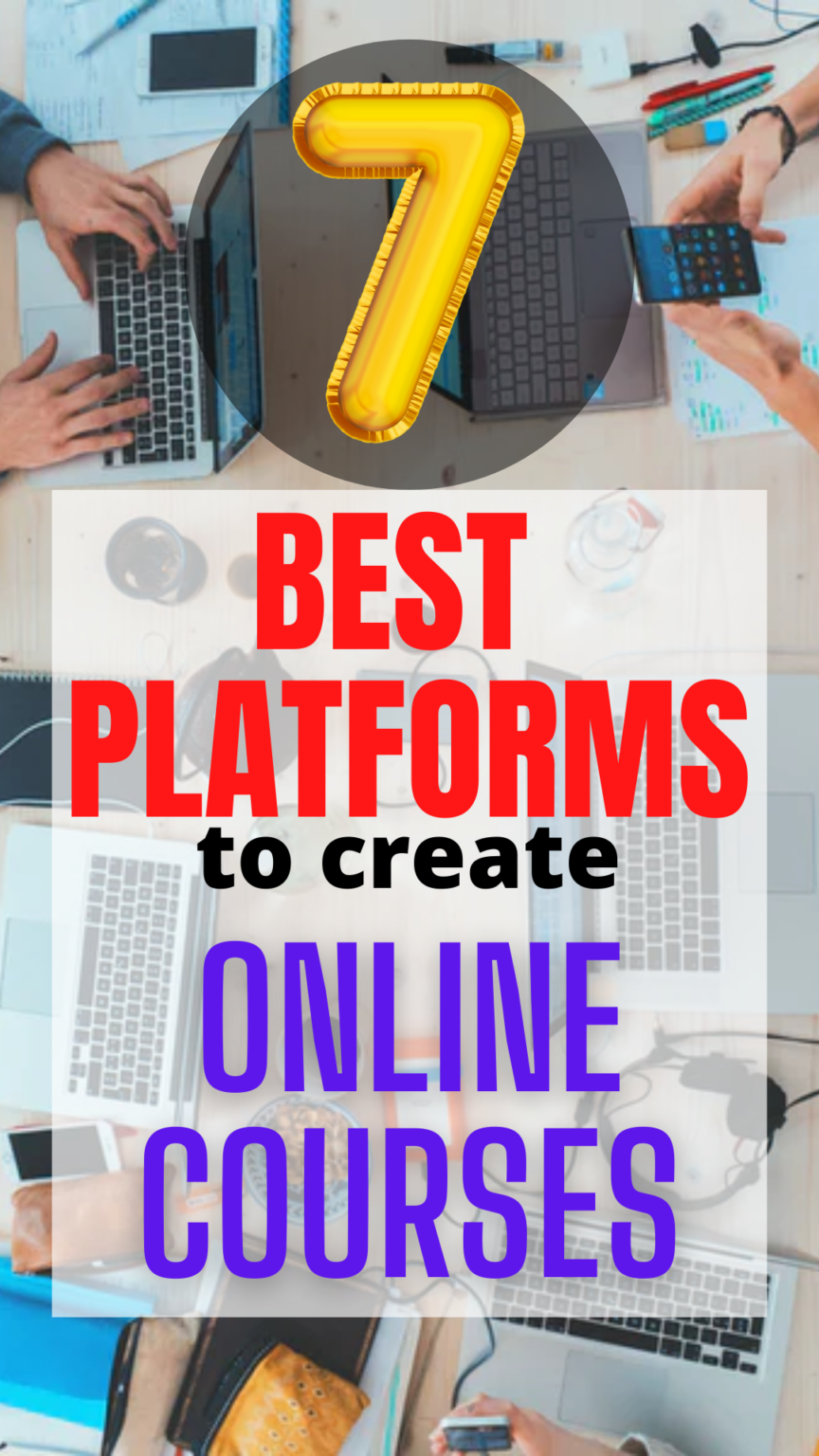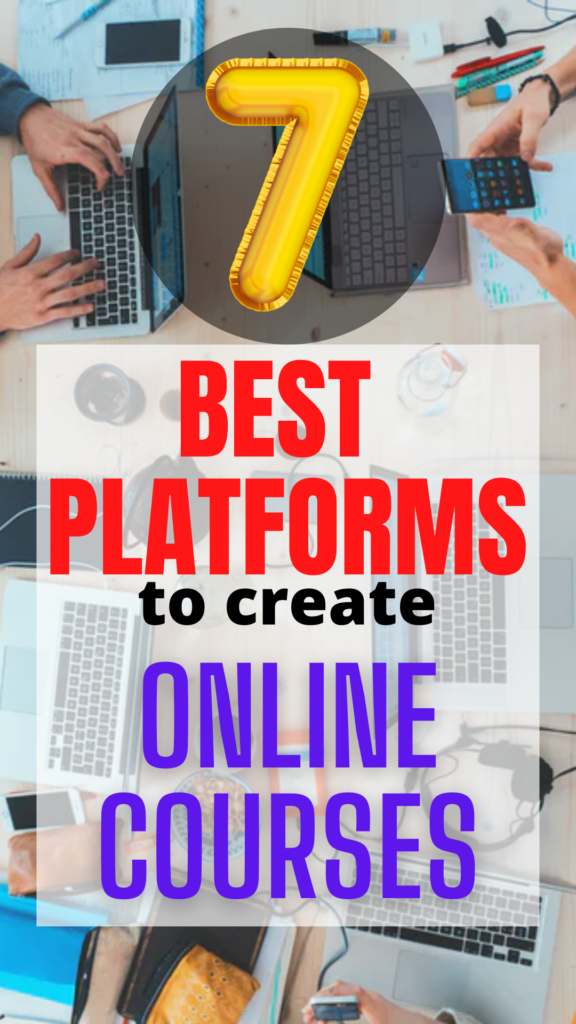 Kajabi
When it comes to platforms for creating online courses, one of the first names – if not the first! – What comes to mind is undoubtedly Kajabi, one of the best platforms for creating online courses.
I have been working with Kajabi for many years and I must say that its functionalities and analysis tools are truly above the standards of all online platforms on the market.
In addition to the ability to create courses, it also offers numerous marketing, analysis, and automation tools.
If you want to have full control over the entire purchasing process of your students, the ability to create customized bundles and offers, coupons, send emails and so on, then Kajabi is definitely the best choice you can make.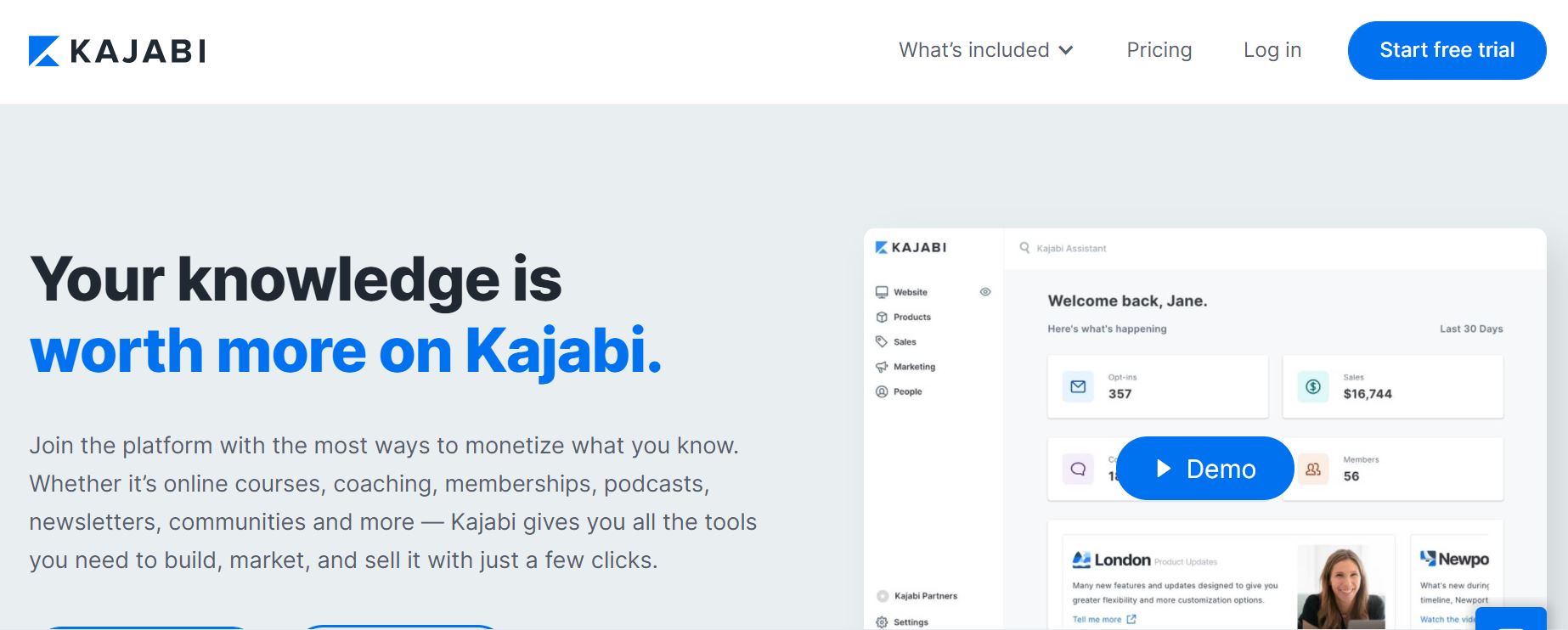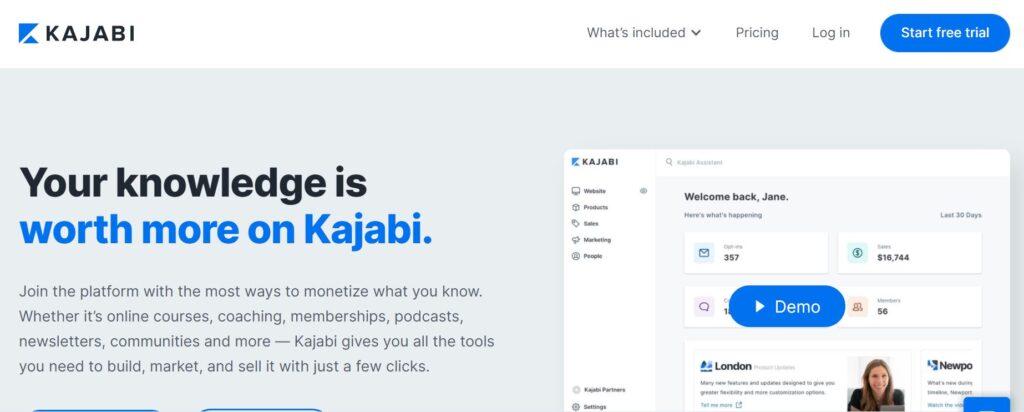 Kajabi offers 3 plans:
Basic: $ 119 / month
Growth: $ 159 / month
Pro: $ 319 / month.
The Basic plan gives you one website, three products, three pipelines, unlimited landing pages, unlimited marketing emails, and up to 1,000 members and 10,000 contacts.
Growth and Pro plans increase the number of websites, products, pipelines, and contacts, so you can choose a specific plan based on your needs.
If you want to take your blog to the next level, then you definitely need to give Kajabi a chance, one of the most advanced online course platforms on the market.
You can also try the platform for free and touch its infinite potential.
Teachable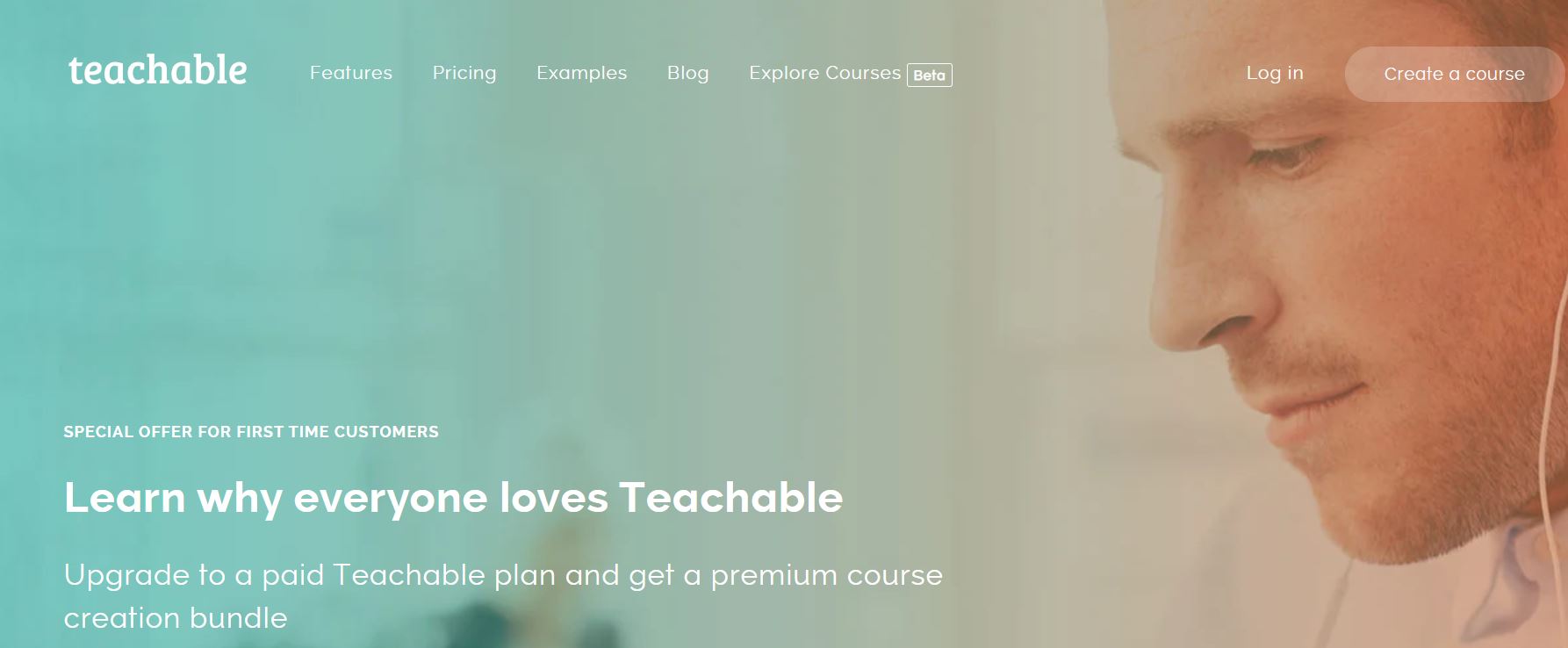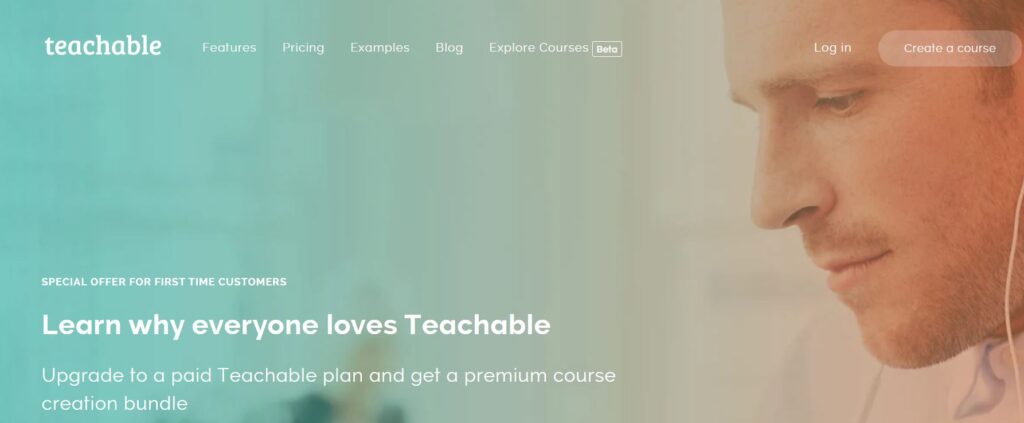 Another of my favorite platforms that I use regularly for some of my projects is Teachable.
What I like about Teachable is the sheer simplicity of the platform. If you want to create a project with Teachable, you just need to create a virtual school, add all the courses to it, set the sale price and that's it.
The platform is also fully customizable.
You can also keep track of all your daily and monthly income through the dashboard.
Teachable also takes care of taking all payments for you and transferring them to your account. All you have to do is create the course content and the platform will take care of the rest.
How much does Teachable cost?
There are currently 3 plans:
BASIC: $ 29 / month
PROFESSIONAL: $ 99 / month
BUSINESS: $ 249 / month
To get started, all you need is the Basic plan which you can upgrade later if you realize you need to unlock additional features.
Thinkific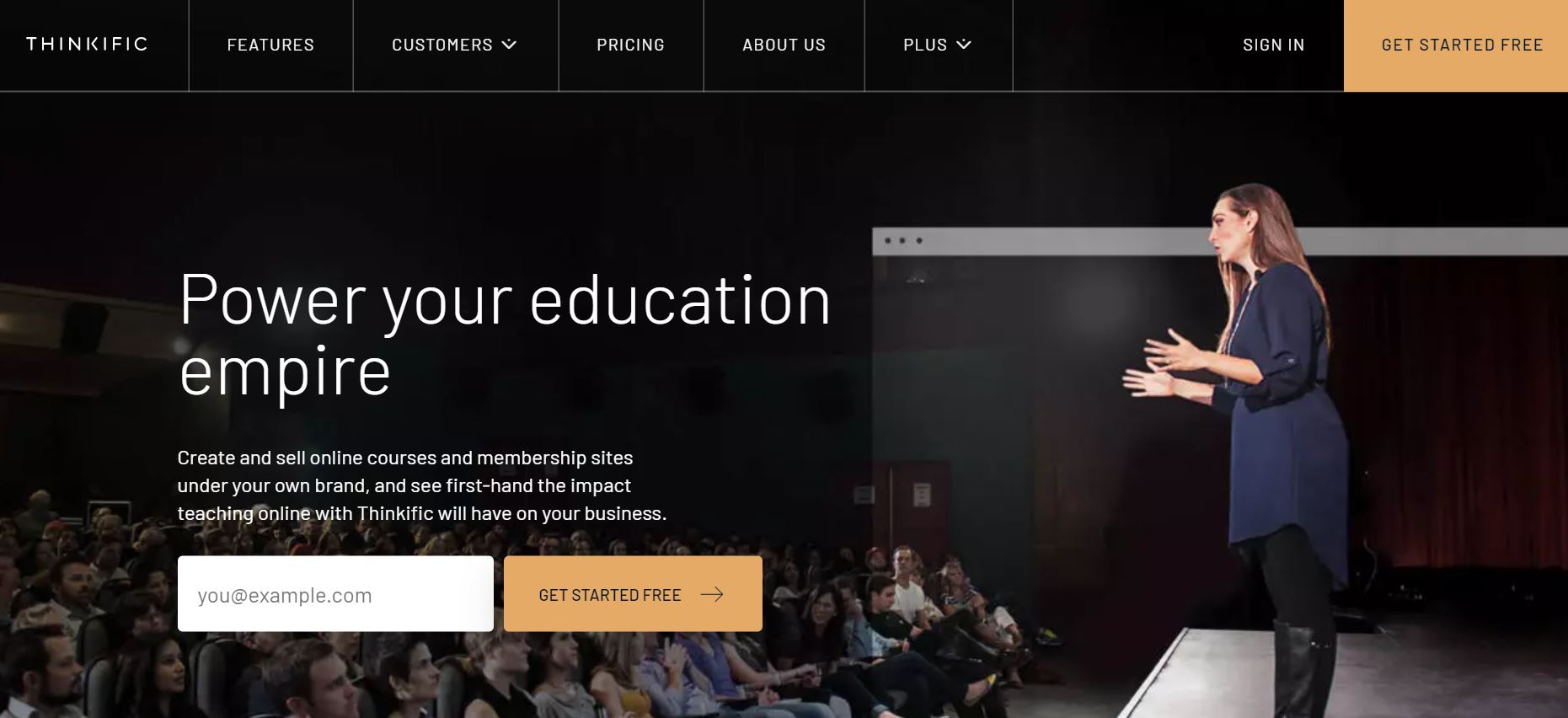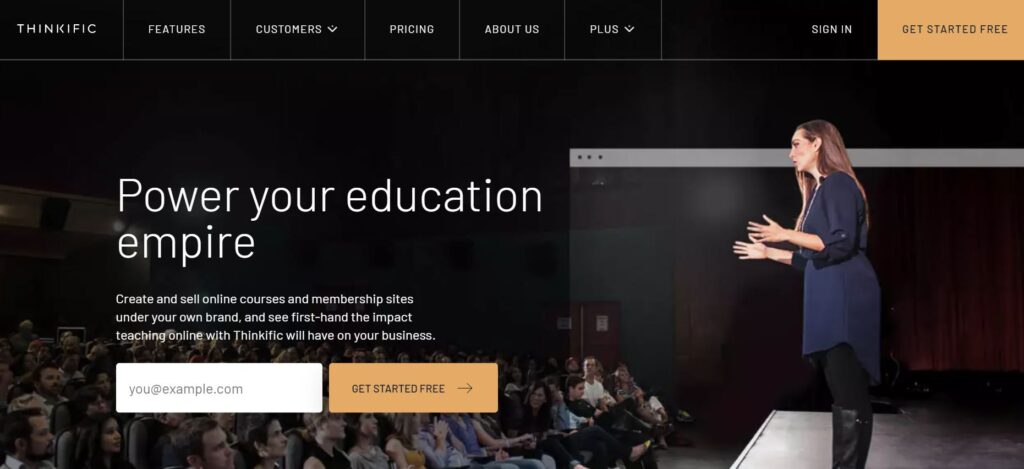 A platform that I have discovered relatively recently but which has immediately been able to pleasantly surprise me is Thinkific.
It is in fact very likely that if one day I decide to create SEO copywriting courses for this blog, I will choose this platform.
Within Thinkific you can not only create your online course but also manage all contacts, track their progress, send them emails to keep them focused on your content, and encourage them with automatic check-ins.
The platform is fully customizable and you can build all the pages easily through drag-and-drop, which is the function that allows you to drag the elements you want to insert directly on the page, or directly choose a ready-made template.
For an extra touch of customization, you can still edit everything through HTML and CSS too.
You can also integrate over 1500 marketing tools into the platform.
Udemy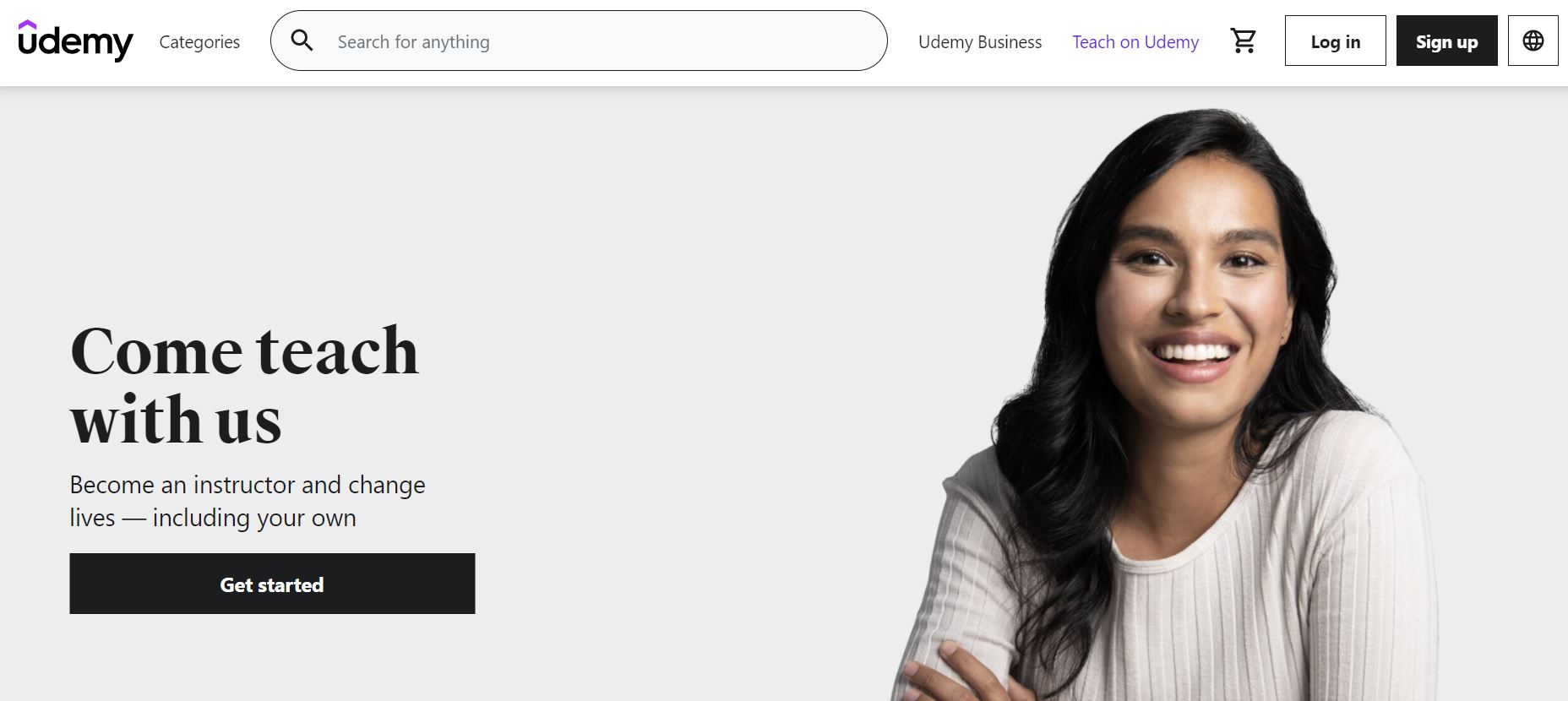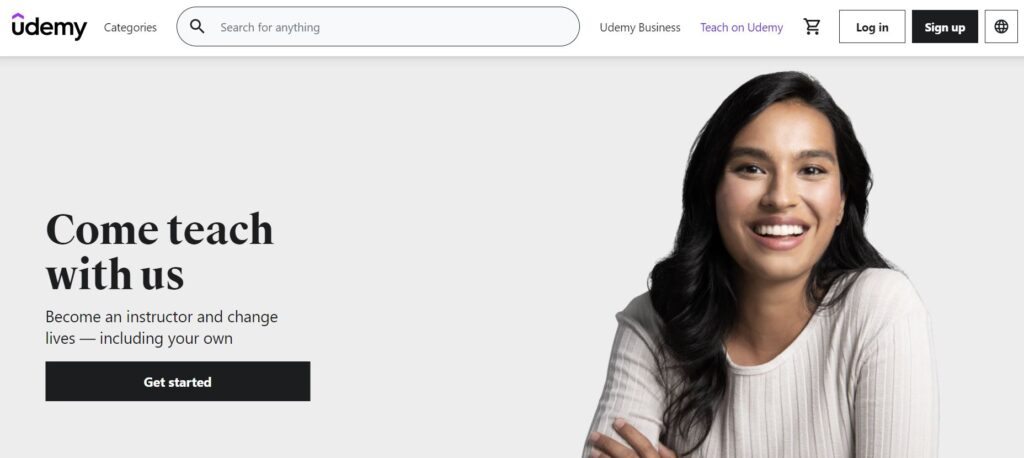 Another well-known platform for creating online courses (but also for studying from those already on the portal) is Udemy.
It is in fact one of the largest online courses marketplaces and has a pool of 24 million students, in addition to 80,000 courses uploaded to the platform.
Being a marketplace, however, has both pros and cons compared to creating a course on other platforms, such as the ones we have seen so far.
Among the pros, it certainly is the number of potential students you can attract to your course. You can also participate in promotions that Udemy often launches on the platform and in which any teacher can participate, thus increasing your audience.
You don't even have to think about "building" your school but just upload the content. Udemy will take care of the rest.
On the other hand, the competition is really fierce. It is not enough to upload a course to see the first proceeds but you will have to do a good marketing job to be able to stand out and attract an interested audience.
LinkedIn Learning
LinkedIn Learning is another online course marketplace designed for business professionals and offered by LinkedIn.
Currently, on the platform, there are over 1000 courses all related to the theme of career and the development of one's skills.
The courses also offer certifications that all of your students can post on their LinkedIn profiles.
To start your course, you must first apply as a teacher.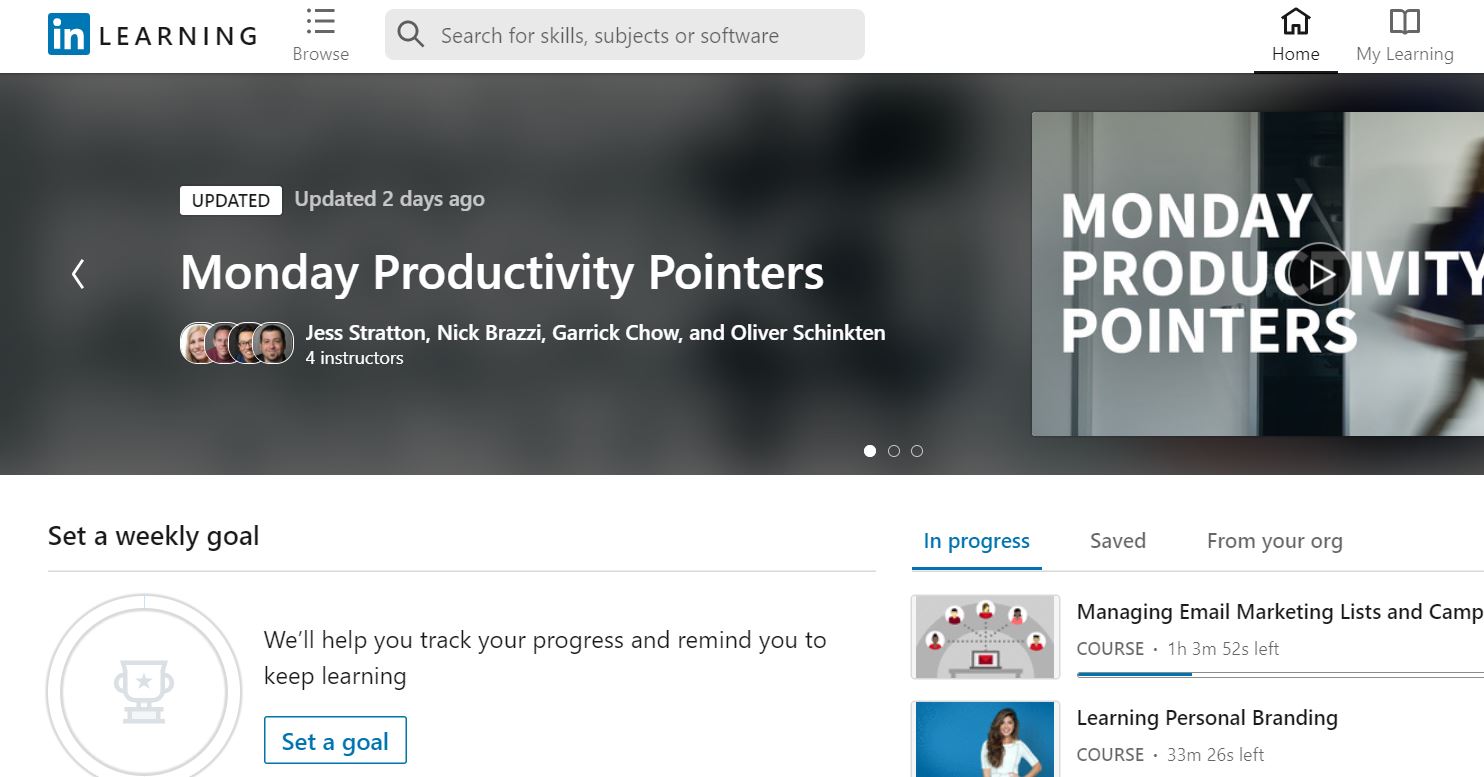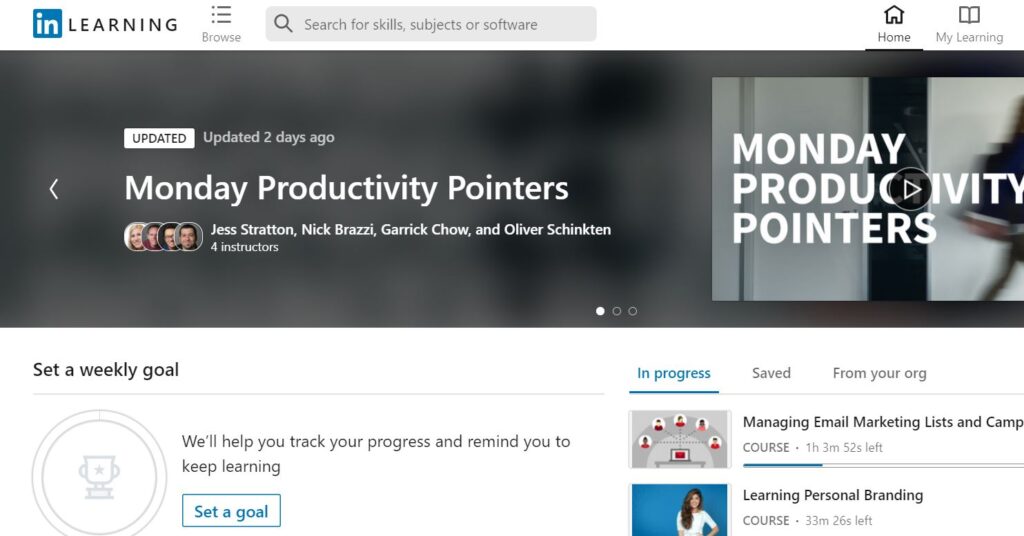 Skillshare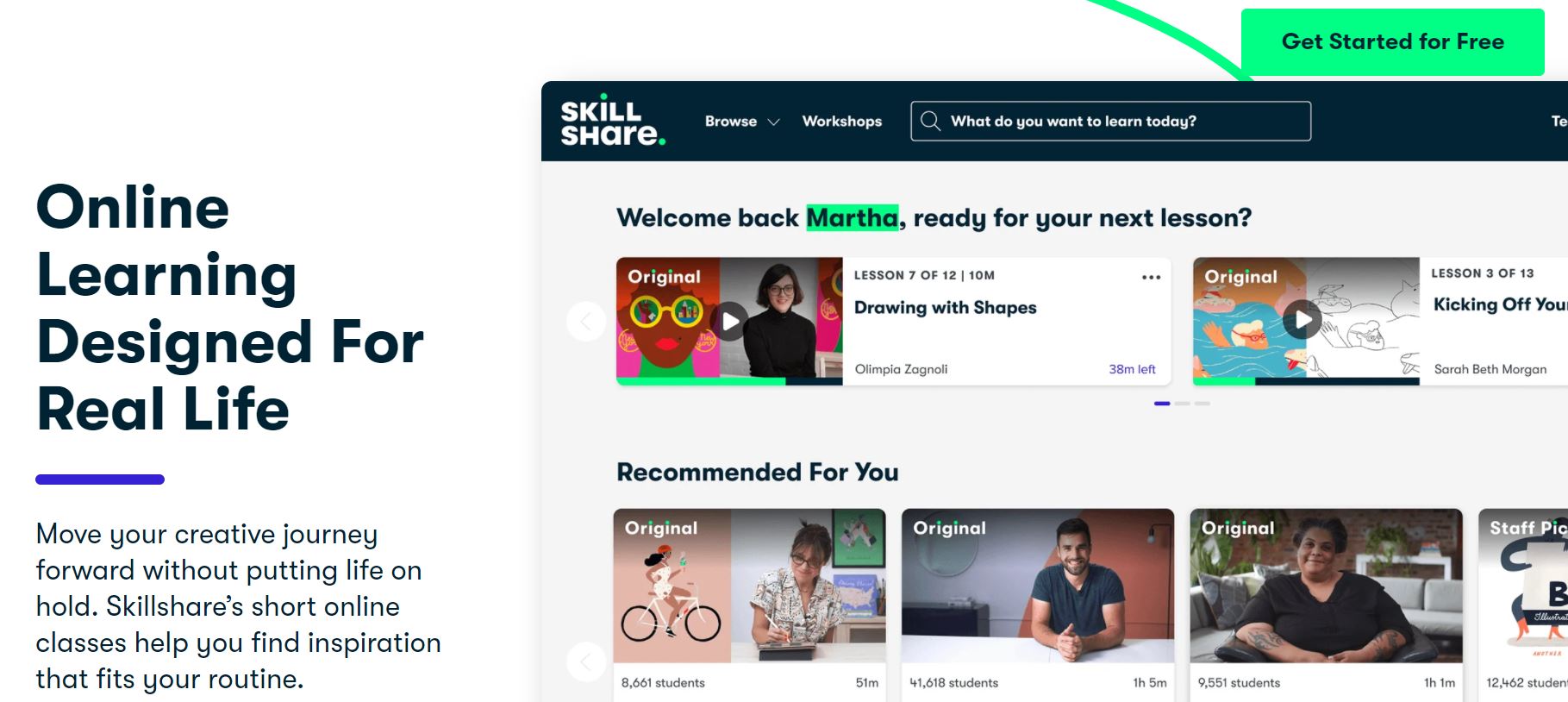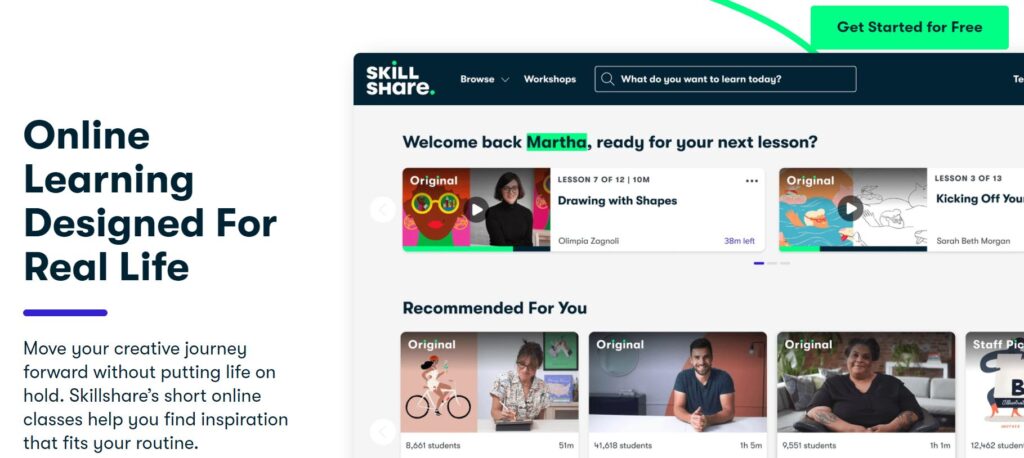 Skillshare is an online course marketplace with over 4 million registered students.
The focus of Skillshare is the sharing of personal skills and creativity so it is perfect if you want to develop a course that deals with topics such as graphics, design, photography, music, art, or cooking, for example.
Inside, however, you can also find other more technical paths, such as the development of e-commerce, email marketing, or data science.
In my opinion, the big differentiation is the possibility of open discussion, where students on the course can share their progress and get feedback.
If you want to create a course on Skillshare, you can do it completely free of charge.
The platform will then pay you $ 10 for each student you bring within the platform in addition to the monthly royalties for each minute of content viewed.
LearnDash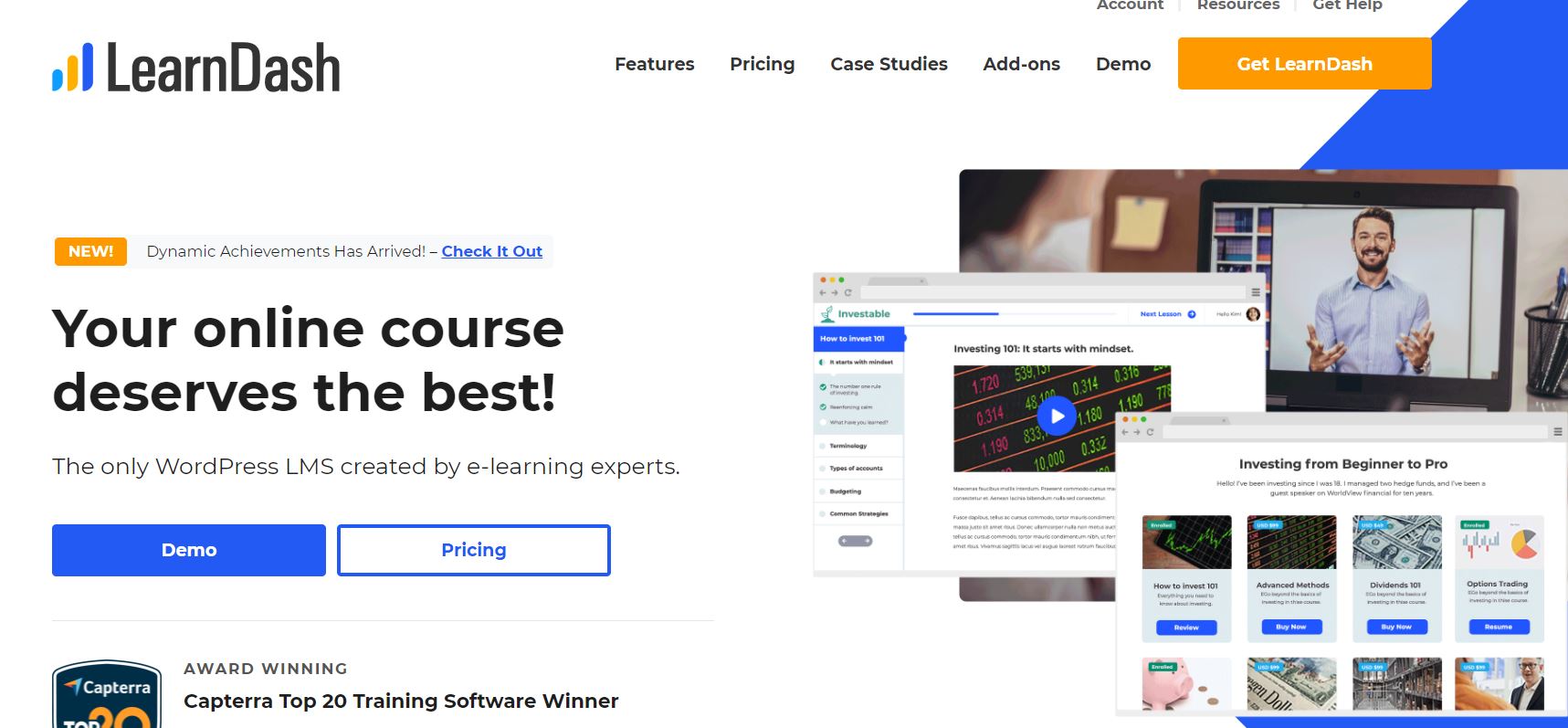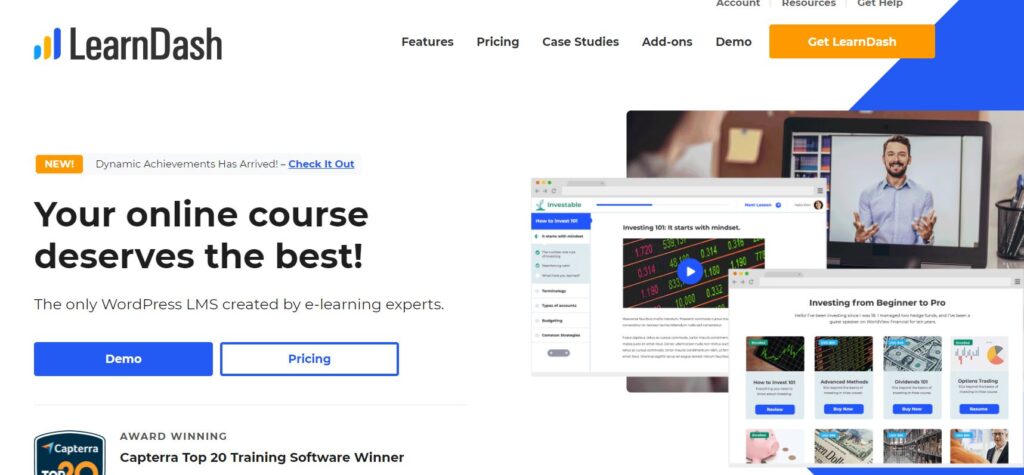 LearnDash is an impressive online course platform also used by large companies, such as Yoast, Infusionsoft, the University of Michigan, and WP Elevation.
It integrates seamlessly with WordPress and offers a feature called Focus Mode that allows students to block out distractions and stay fully focused on the course they are studying.
You can also send your students periodic emails to send lessons following a specific schedule. Your students will also be able to take quizzes and tests after which they will get a score and a certificate, just like a real school.
LearnDash is therefore an incredible platform for creating online courses, especially if you want to give your training an educational edge that is somewhat reminiscent of university programs.
LearnDash's plans are all yearly which makes it cheaper than many platforms that also have monthly plans.
It doesn't offer a free trial but you can start publishing your courses with a $ 40 discount and a 30-day money-back guarantee.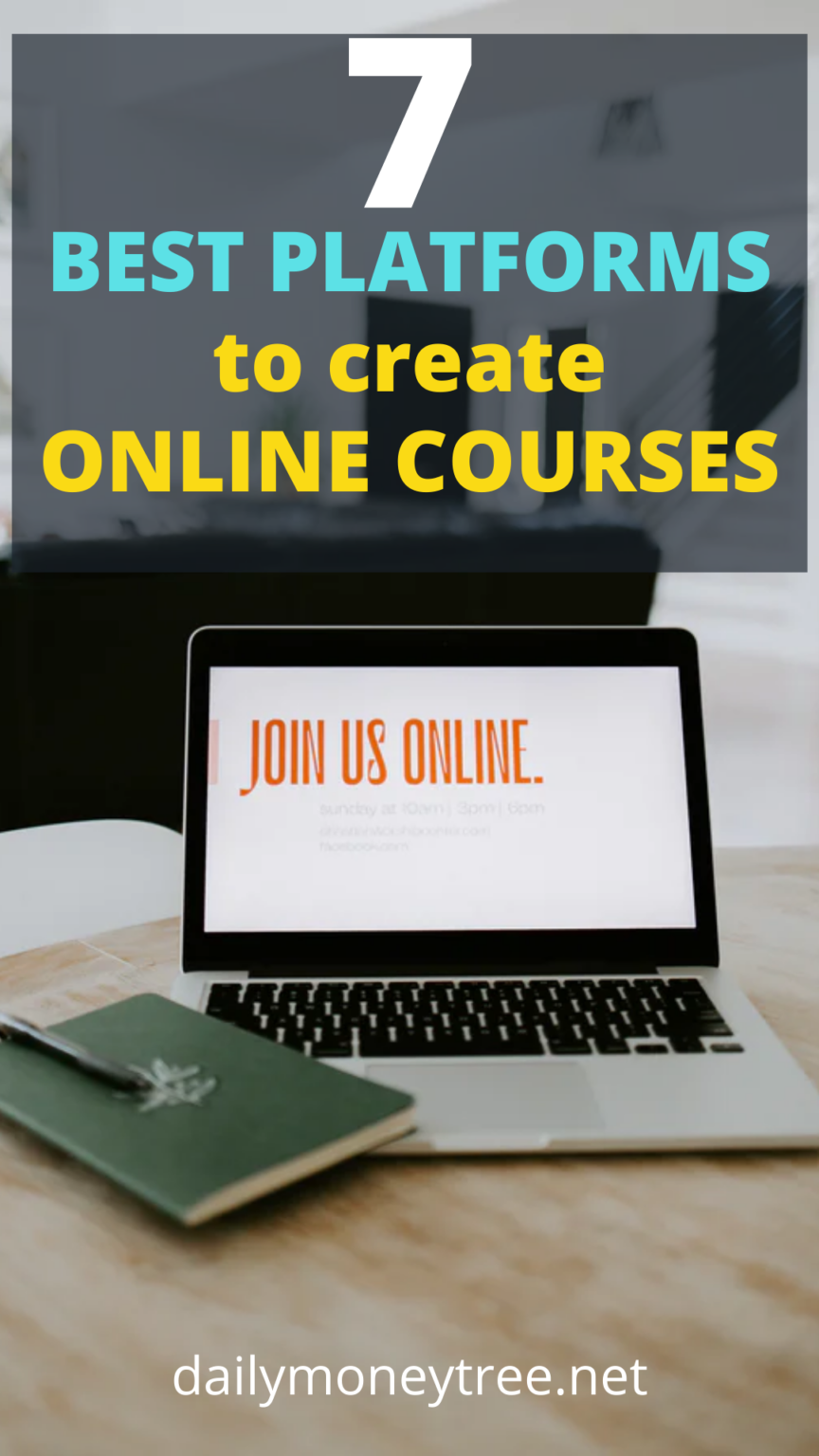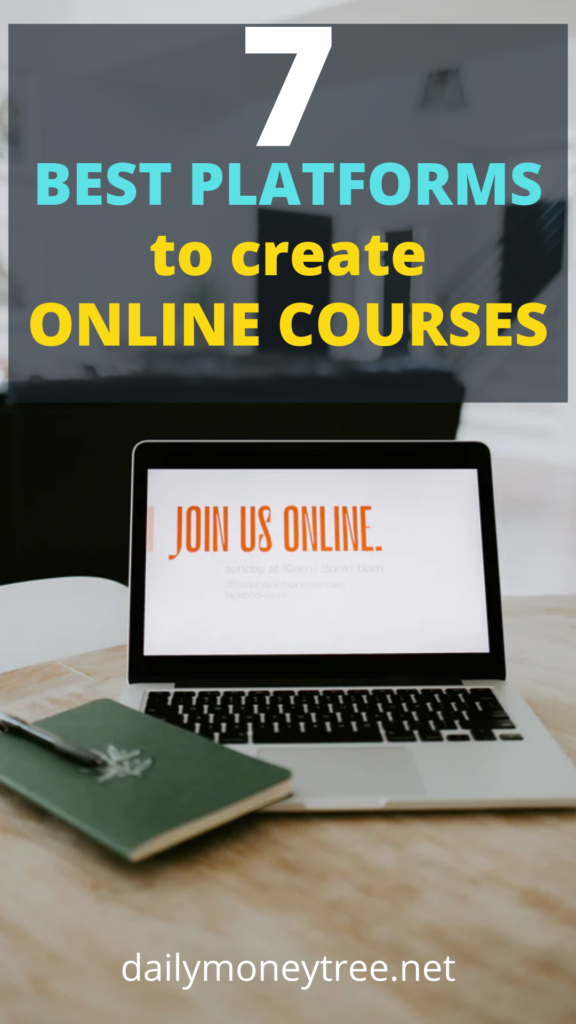 How to create and sell an online course
Now that we have seen which are the best platforms for creating online courses, it is also necessary to briefly explain how to create and sell an online course.
Yes, because very often it is thought that simply creating a course leads to sales automatically. However, this is not correct. It is not enough to create a course to sell, just as it is not enough to create a blog to reach the top of Google.
So how do you create an online course? Here are the steps I recommend you follow:
Choose the right topic, which will solve a specific problem in your niche
Create the course structure by dividing topics into modules and lessons
Offer valuable content, a unique experience and clear objectives
Buy the best equipment to record videos
Follow the student even after the sale
Promote the course, analyze the results and optimize your course.
Choose the right topic, which will solve a specific problem in your niche
When deciding to create an online course, the first step is always to choose the right topic for your target niche.
This therefore implicitly means that you must also know your niche very well and not just the topic you decide to deal with.
The solution is always to proceed in reverse, starting with the result you want your students to achieve. What is the biggest problem they want to solve? What is the goal they want to achieve?
Once you have a clear understanding of their problem, develop a solution, setting a defined learning path, and explicitly clarify what results they will achieve after attending the course.
Create the course structure by dividing topics into modules and lessons
I took courses in business, fitness, yoga, cooking, personal growth, languages, AI, programming, IT security, and of course hundreds of digital marketing courses.
If there is one thing that leaves me flabbergasted, it is when the courses are presented as a series of lessons without rhyme or reason, with contiguous topics that are completely unrelated to each other.
It sounds like bullshit but I assure you that dividing your course into modules and lessons (and above all with a logical sense) will offer your students a more valuable experience, help them reach their goals sooner, and make everything more linear and simple to understand.
Offer valuable content, a unique experience and clear objectives
Try to create an engaging course. Not just a series of videos but add PDFs, quizzes, audios, open questions. Interact with your students on a deep level, always keep the attention rate high.
Buy the best equipment to record videos
In addition to the platform, another thing I recommend you invest in is the equipment to carry out the course, such as a great quality webcam and a good microphone, as well as a screen recording video editing tool, as well. to create high-quality content.
Follow the student even after the sale
Another piece of advice I want to give you first and foremost as a student of millions of online courses is to not abandon your customers after the sale.
Did you know that acquiring a new customer also costs 7 times more than converting a customer who has already purchased?
Manage all after-sales, listen to complaints, help them with technical problems. The sale does not end with… the sale!
Promote the course, analyze the results and optimize your course
It is done. Your course is online, you have invested time and money, and you have made your first sales. Your work, however, does not end there. Continue your promotion, perhaps on your website, by writing SEO-optimized articles to increase your user base.
Always keep social media up to date, use email marketing to make your product known to those who have not yet purchased it, and ask your customers for feedback.
Then analyze your results and optimize the course in order to make each launch more and more optimal.
Final Thoughts on the Best Platforms to Create Online Courses
Well, at this point you are really ready to start creating your online course.
Create accounts on the platforms I suggested, test them, choose the one that best suits you and your business and launch. Remember that everything, in the end, does not depend on the platform you choose but on the quality of the course you decide to create.
Don't wait for the right moment. The right time is today.
To your success!
S