Compound COMP Review
Compound COMP is currently priced at around 53 dollars, while its all-time high was at around $910 in May of 2021. As I said, it has been one of the biggest losers in the crypto space in the last year. I still think there's the potential for Compound to go 18x and hit the $1000 mark, and we'll see why in this article.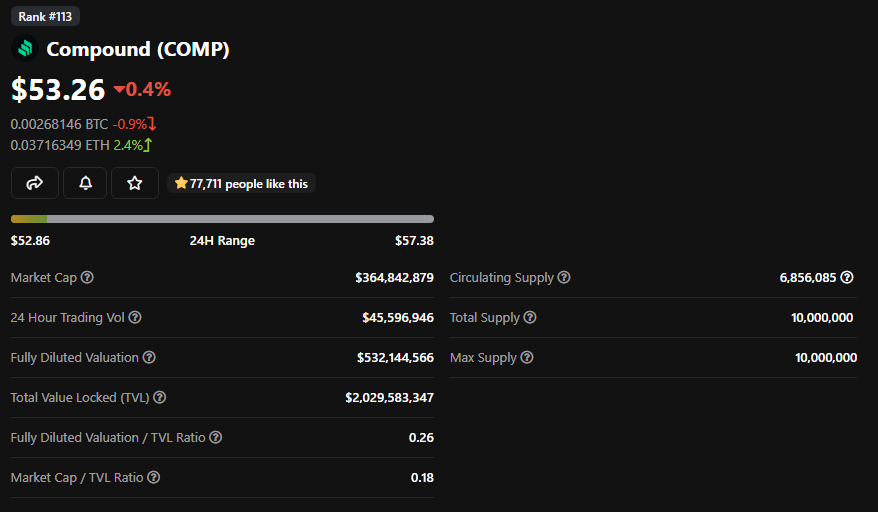 What is Compound
Compound is a standalone, algorithmic interest rate protocol created for developers to unlock a universe of open financial applications based in San Francisco.
Among the many services offered by DeFI (decentralized finance), there's the possibility of granting and obtaining loans in cryptocurrencies. Compound is a company that has entered the online trading market and offers a valid alternative to conventional loans. The multiple features and services offered by Compound have quickly attracted the attention of a good number of investors, especially of all traders operating on the Ethereum blockchain. So let's see how Compound works and what are the characteristics of its COMP and CTokens tokens.

How It Works
Compound COMP offers the possibility of making gains on hypothetical cryptocurrency savings. To better understand its functioning, we will use a brief reference to traditional deposits.
Sometimes, investors plan to make a profit by immobilizing part of their capital. The most used method consists in tying the established sum within a specific deposit fund. By doing so, the investor has the advantage of obtaining interest income, but the disadvantage of no longer being able to use the fixed assets.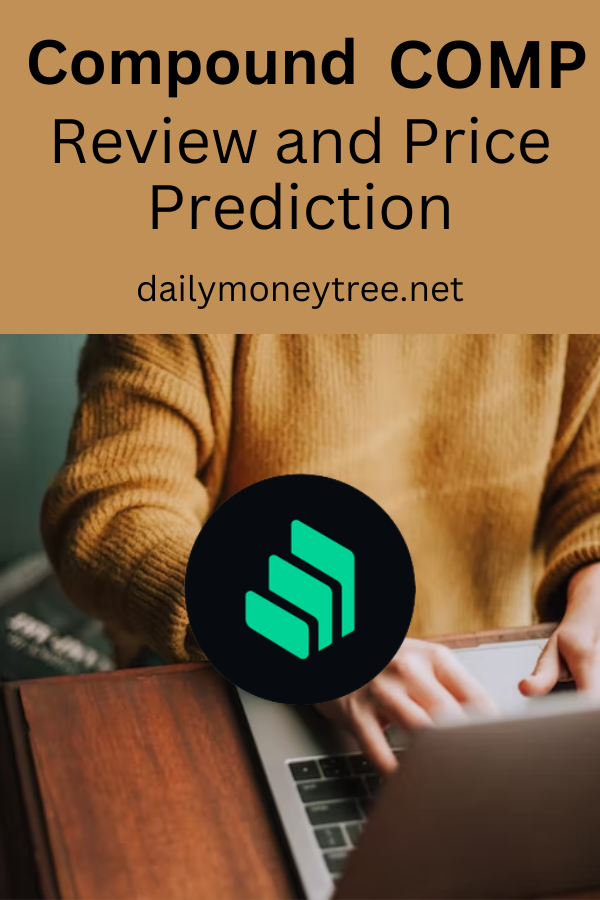 DeFi (decentralized finance) is constantly trying to find innovative solutions, which allow improving the savings process even while obtaining interest. This is where Compound comes into play, an innovative protocol linked to decentralized finance and smart contracts based on Ethereum.
Compound, although apparently complex, is based on simple structures and fairly linear concepts. The protocol gives the possibility to open credit lines and generate loans on the basis of blocks of cryptographic assets. The relationship between supply and demand establishes the final value of interest rates. Basically, you can, based on the volatility of the different cryptocurrencies, associate different rates, based on the specific period, to each Ethereum block extraction.
Assets blocked by the operator can, at any time, be withdrawn. According to some mathematical and statistical calculations, the rotation period (and therefore the creation of a new block) is about 15 seconds.
The idea behind it is the elimination of third parties between creditor and debtor. In a world full of intermediaries, Compound has allowed the birth of open markets, based on an amazing open source protocol.
Origins of Compound COMP
Compound COMP was launched on the market in 2017. Its founder and CEO Robert Leshner, a well-known economist and cryptocurrency expert conceived the project with the intention of creating a savings system linked to the decentralized finance system. Leshner aimed to improve the traditional lending system, often slow and burdened by bureaucracy.
Compound, in fact, makes transactions immediate and simple to carry out, eliminating any intermediary and allowing anyone to provide sufficient guarantees in the form of cryptocurrencies.
The protocol immediately created interest in the investor community. In fact, Compound was one of the most clicked and sought-after financial treads at a certain point. In June 2020, the value of the funds deposited on Compound reached a value of 910 million dollars.
COMP
COMP is the governance token of the Compound protocol. Anyone who owns the cryptocurrency, therefore, can participate in decisions regarding updates and changes to the project by exercising their right to vote. COMP is also the token through which users receive their interests.
CTokens
Each loan or deposit made is indicated by the corresponding value in CTokens. The cryptocurrency deposited by the user, therefore, is transformed into the token of the Compound protocol and remains immobilized in the system, generating interest, until the user decides to withdraw it.
Compound COMP Advantages and Risks
Compound offers a new economic ecosystem model focused on cryptocurrencies and, thanks to blockchain technology, it is established as an excellent alternative to traditional loans and deposits. Although it was launched in 2017, it exploded in 2020, when investors began to exploit its high potential.
Among the most important advantages offered by Compound (COMP), is the possibility of generating passive income without investing a large amount of capital. It is therefore an excellent opportunity for all those who have non-interest-bearing sums of money. The decentralized governance, without intermediaries, makes deposit and withdrawal operations simple and fast.
One of the risks of depositing capital in cryptocurrencies is certainly their volatility.
Compound COMP is the single most backed cryptocurrency in the space. It's massively utilized and spread across multiple different platforms.
They're not so great in terms of rewards. To be fair, they might improve over time, but right now, there are other platforms with better rewards for their users.
On the other hand, the community is really strong. They are heavily entrenched within Compound with massive voting and governance features.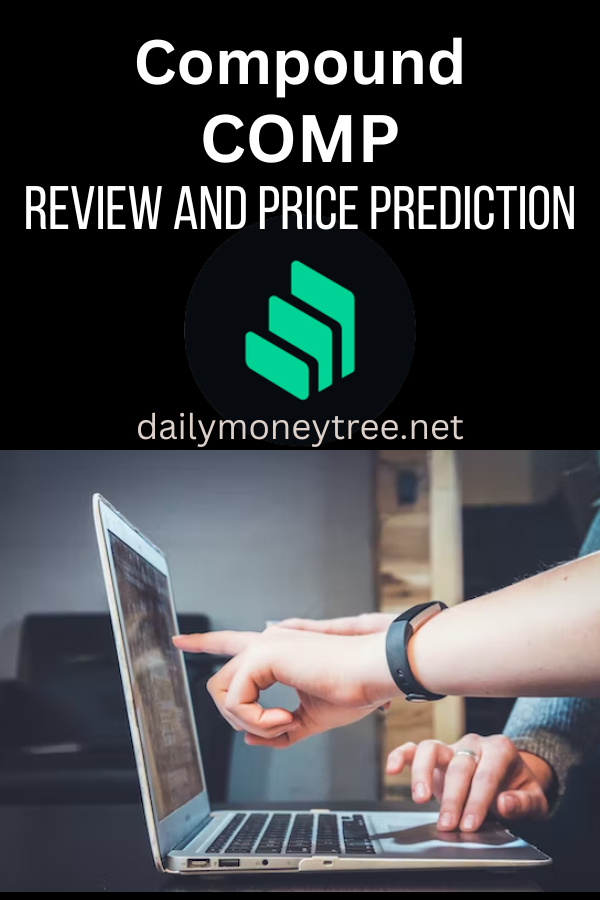 Compound COMP price prediction
One of the things that Compound COMP really got going for itself is that the circling supply is prettly low; only 10 million ever. So, evena with hitting $1000 per coin, that puts it at a market cap of around 10 billion dollars.
When you look at the expected prices in the next bull cycle, like Bitcoin hitting $100K, and Ethereum going to $10K, thise 2 alone are going to have around a 2 trillion dollars market cap. When you look at more and more Defi projects expanding, institutions getting more entrenched into crypto (State Street, BlackRock, Citigroup), more brands getting on the crypto train, a prediction of $1000 per coin doesn't seem an irrational prediction.
We're in a Bear Cycle, and I'm buying cryptos that I think are gonna have the big big gains for the next Bull Cycle. If you want to see the coins I'm buying up, that I think are going to have the big gains, come check out Copy my Crypto.