A great many people now want to invest in cryptocurrencies and the good news is that buying these digital currencies is now within everyone's reach.
How to start investing in cryptocurrencies? To start investing in cryptocurrencies, simply register for free on a reliable platform such as eToro, Binance, or Coinbase. Once the registration process is complete you will only have to add a payment method, search for the crypto you want to buy, choose how much to invest in it, and validate the operation.
But, how to invest in cryptocurrency as a beginner?
In this guide, I will try and answer this question, and many more.
How to invest in cryptocurrency as a beginner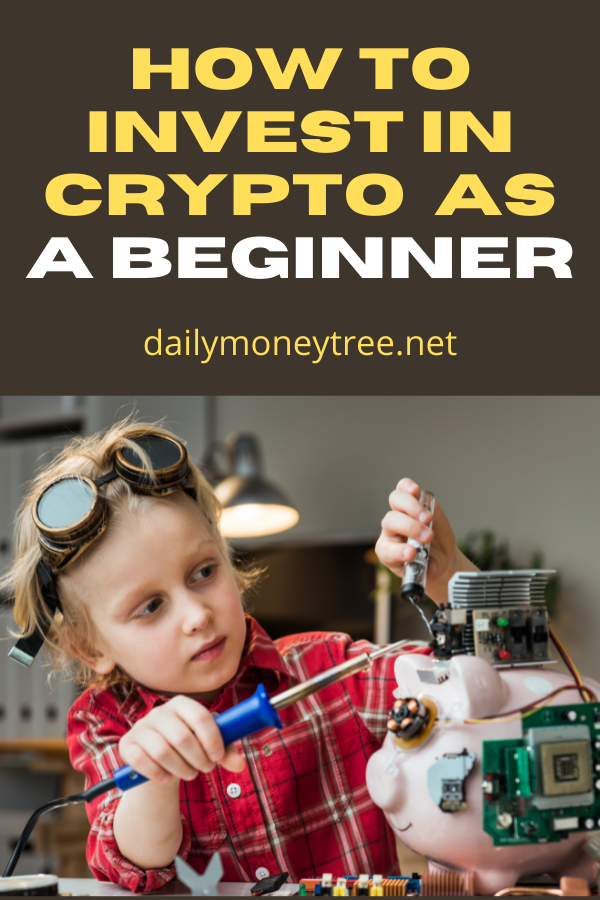 Does investing in cryptocurrencies involve risks?
All investments have inherent risks, but by following these general rules you can buy crypto with confidence:
Do not invest in crypto more than 2% of your budget if you are risk averse: cryptocurrencies are indeed very volatile assets;
Invest only in crypto with a serious basic project: avoid "shit coins";
Buying cryptocurrencies to hold them for the long term: rather than buying them to speculate on their price in the short term.
So, is investing in cryptocurrencies worthwhile? Owning some of the best-emerging cryptocurrencies, hoping they will increase in value in the future, is absolutely an affordable investment.
Where to invest in cryptocurrencies from scratch?
To invest in cryptocurrencies beginners generally have the following options:
Use an Exchange: the best known are Binance or Coinbase
Use a regulated broker
I do not recommend using other methods of investing in cryptocurrencies, to avoid losing money it is necessary to use only the best cryptocurrency platforms.
What is the difference between broker and exchange?
An Exchange is a platform that was born as "unregulated" on which cryptocurrencies are bought and sold. The online brokers are instead regulated platforms and in possession of licenses, which however have a proprietary Exchange platform.
Exchanges generally have lower fees on less common cryptocurrencies but are also much riskier. Adverse events are unlikely to occur on the most well-known exchanges to date, but "anything is possible".
The advantage of online trading platforms, in addition to total reliability, is the possibility of investing in both crypto and other assets on a single platform.
Is investing in cryptocurrencies worthwhile?
Do not think that by investing in crypto you will become rich overnight but if you have even only 50 euros to spend, investing in crypto is a great idea.
One of the main reasons people wonder if they should still invest in cryptocurrency is because they see extraordinary returns from some coins and therefore think they should hurry to invest in this market before it's too late.
Well, that's not the case! The cryptocurrency market is booming, but it is still a niche. At this moment, for example, it is estimated that approximately 10 million people are actively involved in this ecosystem.
It is clear, therefore, that there is still a lot of room for growth, and that no investment decision should be taken in a hurry.

How to invest in cryptocurrency as a beginner – the Risks
While there is clearly great potential in the growth of the cryptocurrency world, investing in cryptocurrencies is risky and you should never invest more in this fund than you can afford to lose.
But what are the risks of cryptocurrency investments?
Volatility: As mentioned above, it is completely normal for a cryptocurrency to fluctuate by 20% on a positive or … negative day! Furthermore, cryptocurrencies are extremely cyclical;
Fraud: unfortunately the cryptocurrency ecosystem is fertile ground for scammers & co. It is therefore good to invest only through reliable and regulated operators;
Basic Risk: Blockchain, the technology that powers most cryptocurrencies, is still an extremely young technology and we still don't know if it's the best approach to the problem cryptocurrencies are trying to solve.
Historically, cryptocurrencies are one of the most volatile investment opportunities in the financial market. And this feature can be easily observed from the price action of Bitcoin, the most important cryptocurrency.
Which cryptocurrencies are worth buying?
It is one of the most frequently asked questions but, obviously, it is also one of those questions that are more difficult to answer.
In fact, we must be fully aware that the answer depends on the fact that the structure of your cryptocurrency portfolio largely depends on the type of investment you are looking for.
For example, do you want to invest in cryptocurrencies because you are looking for a short-term gain? Or do you want to take long-term positions in the sector?
If your intent is short-term, then you should focus more on technical analysis and speculative trading methods to identify which cryptocurrencies to compare.
On the other hand, if you want to take a long-term stance, then you should pay close attention to the fundamental value of the cryptocurrencies to invest in.
How to diversify a cryptocurrency portfolio?
One of the best tips for investing in cryptocurrencies is, of course, to have a very well-diversified portfolio.
In order to understand this, it is useful to immediately remember that when cryptocurrencies enter a decreasing phase, generally all suffer similar losses.
Therefore, the purpose of diversifying your cryptocurrency portfolio is not to "hedge" a market downturn, but rather to try to mitigate the risk of losing capital in a currency that fails or turns out to be a scam.
Interestingly, diversification can be used not only to mitigate risk and losses but also to maximize profits.
The more cryptocurrencies you have in your portfolio, the higher the chance that you have one that will eventually hit the ground running, with a price increase of 50x or 100x, drastically pushing up the overall performance of your portfolio.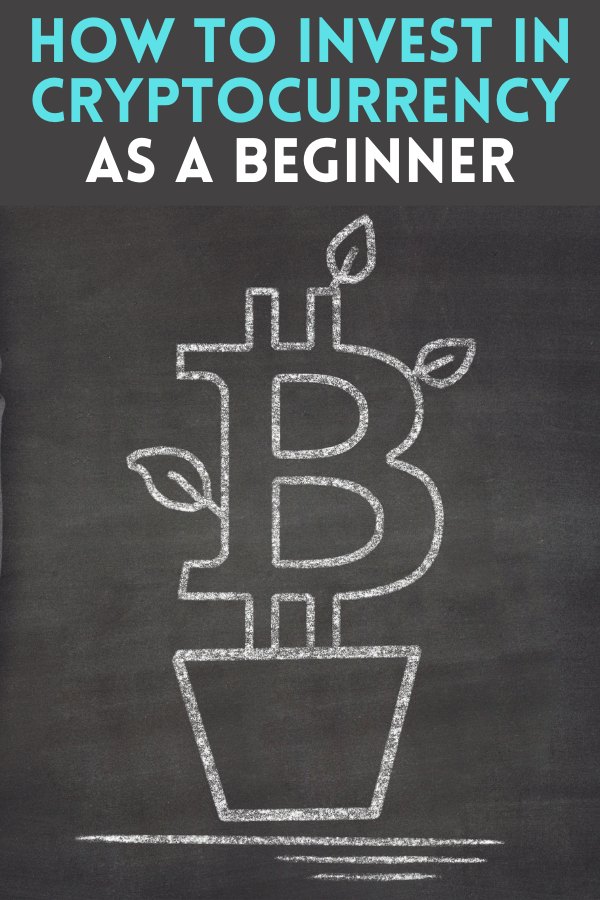 The best way to invest in cryptocurrency as a beginner
The best way by far (and I have tried every single trick and tip in the book) is becoming a member of Copy my Crypto.
Copy my Crypto is a website created by James Mcmahon, a math and statistics professor from the UK with years of experience as a crypto investor. The one thing that sets Copy my Crypto and James apart from the rest of similar websites, is that James was able to predict which 25 coins his members should invest in (Fantom went 400x) that will bring amazing ROI.
The best thing is that he is the only one to provide actual proof of this that anyone can check for themselves.
If you want to see how this amazing website works, and see proof, and case studies, check out my "Copy my Crypto Review" article.
I strongly urge you to take a look at this website because it is by far the best way to make money by investing in cryptocurrency.
How to invest in cryptocurrency as a beginner – Mining
Mining is the process by which new bitcoin has entered into service, but is also a critical component of the maintenance and development of the ledger blockchain. It is performed using very sophisticated computers that solve extremely complex computational mathematical problems.
Mining is meticulous, expensive, and only sporadically rewarding. However, mining has a magnetic appeal for many investors interested in cryptocurrency due to the fact that miners are rewarded for their work with crypto tokens.
How to invest in cryptocurrency as a beginner – Conclusions
I hope that I have effectively shared with you some reflections that will allow you to approach cryptocurrency investment in a wiser way.
Cryptocurrencies are not going away. They are here to stay, and by what we have seen in these couple of years behind us, no one can tell where the limit to the earning potential is.
To your success!
DailyMoneyTree