Before you start writing your email sales letter, you`ve got to determine exactly who your audience is. This is the most important element to getting results from email marketing.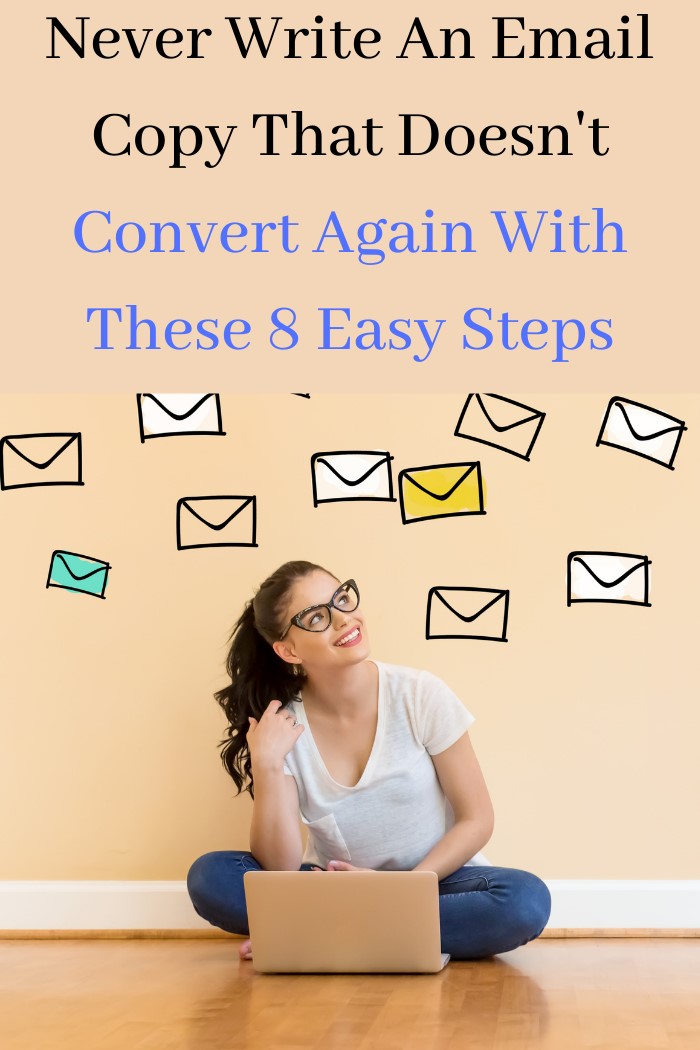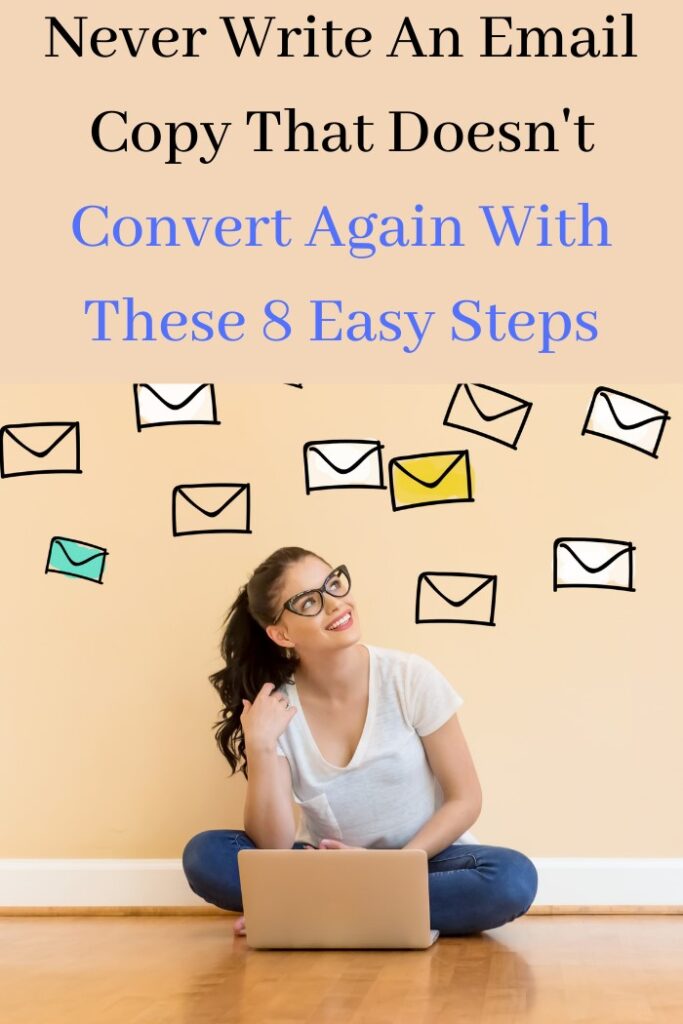 STEP 1
Ask yourself these questions:
What do your prospects want?
What frustrates them most?
Who else is selling something similar to you?
Why should your customers believe you?
Why should prospects/customers respond to you instead of someone else?
What kind of appeals will your target market respond to?
STEP 2
A GREAT SUBJECT IS YOUR OBJECT
Before an email can start generating results, recipients need to open it. But what can you do to create curiosity and interest?
Your SUBJECT LINE is the key.
There are 4 types of email formulas you can use as a model when creating your email. Each has a different PSYCHOLOGICAL ANGLE that works like magic on consumers. Here are some examples:
State a powerful benefit – "Secret Em@il System Satisfies Your Need for Leads"
Pique curiosity – "Secret Em@il System Has Uncovered the Secrets of Success"
Write your subject line with a news angle – "Secret Em@il System Launches RSVP For Those Who Want to Double Their Money Fast!"
Offer Immediate Gratification – "With Secret Em@il System RSVP, you can start the money wheels turning before the sun goes down tonight"
Here`s a very useful tip when starting an email campaign: Write at least 25 SUBJECT LINES before you decide on which one to use. Take the best two and test them in your marketing campaign.
STEP 3
WHAT`S IN IT FOR THEM?
Sit down and write every single benefit you can think of that your product has. Don`t know the difference between features and benefits? Features describe the product; benefits describe the results of using the product. Features appeal to logic…logic justifies emotion…emotion drives sales.
Here's a rule you should go by for benefits: Always ask yourself: "What can my product do for my customers?" Then, start writing your email telling your audience WHAT'S IN IT FOR THEM. Tell them how much better life will be for them after they buy from you. Tell them how much better they`ll feel. Tell them how their peers will respect them more.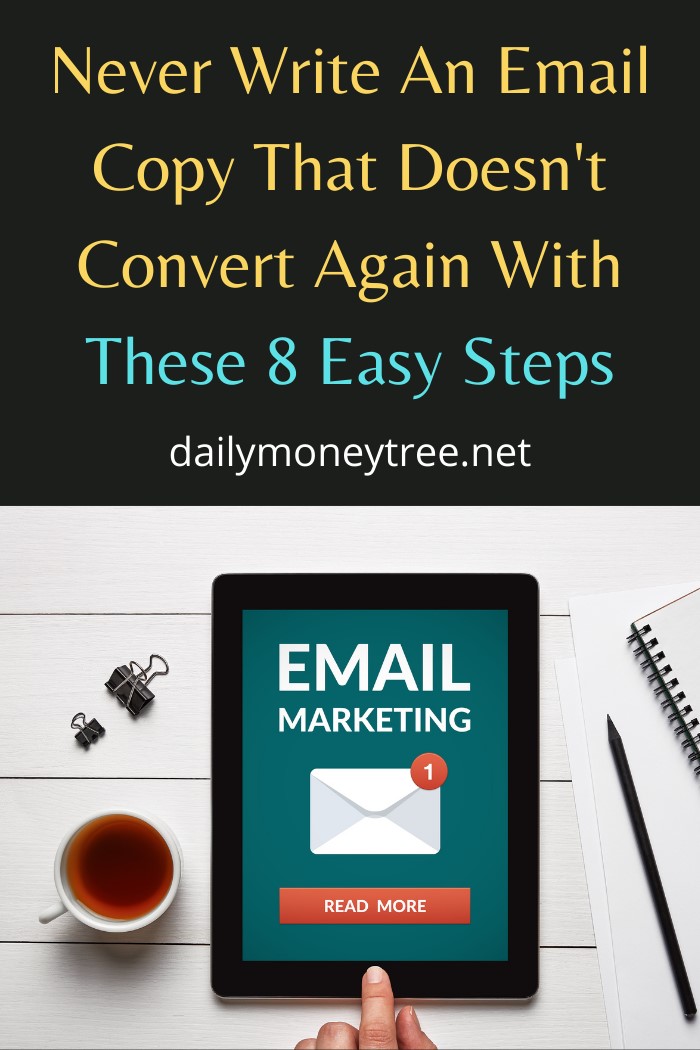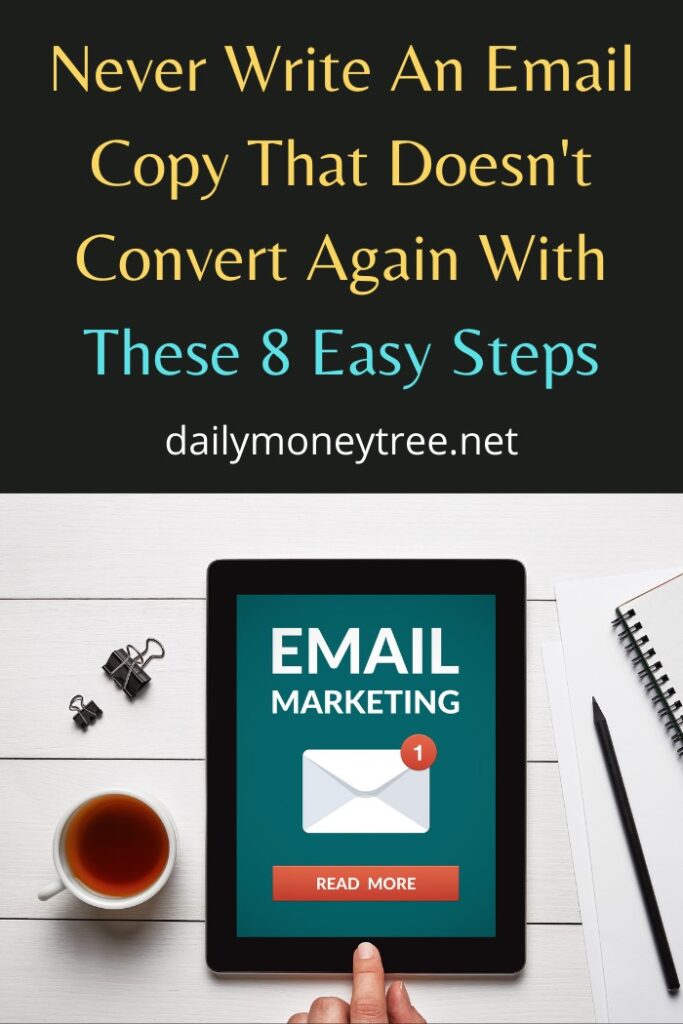 STEP 4
AN EMOTIONAL APPEAL
When promoting anything to anybody, always remember that buying decisions are based on emotion and later backed up by logic. Before you write a single word, determine what emotional hot buttons you need to push to "turn on" your prospect.
If you're selling health supplements go for the "fear of illness" button with "A Natural Way to Save Your Liver." Selling political bumper stickers? Hit the "anger" button with: "Let the President Know What You Think of His Policies." Other buttons include curiosity, greed, ego, vanity, hope, and/or fear of scarcity or security.
STEP 5
A NAME YOU CAN TRUST
To make people buy your product or service, you must convince them that your offer is credible and that you (or your product) will deliver as promised.
How do you do that? Here are three ways you can build credibility with your audience.
Provide testimonials.
Include endorsement letters from authority figures in your industry
Make your offer and promises sincere and believable.
STEP 6
A GUARANTEE
Nowadays, trying to sell without some type of guarantee is just a waste of time. The stronger the guarantee, the better response you'll have. And even though most people will not ask for a refund (providing you're offering a valuable product or service), they will trust you more knowing that you stand behind your offer.
You can offer a 24-hour, 30-day, 60-day, 90-day, or even a full year. Here's an interesting fact: The longer the period, the fewer refunds you'll have. The more time people think they have, the longer they will put it off or forget about the refund altogether.
STEP 7
DON`T FORGET TO ASK
I've seen it happen too many times. Someone makes a fantastic sales presentation, and then doesn't close the deal because the process was confusing or they didn't ask clearly. Remember: A confused prospect will not buy.
From the Research Department: Statistics show that you need to ask for the order at least three times to close substantial sales. (Some studies put the number at 7!)
If you can, offer several ways for your prospects to order — consumers love choice. It makes them feel you're directly talking to them and meeting their unique needs. If you only offer one way to order, make it crystal clear how AND how easy it is. Describe it in detail and ask for the order. Then ask again.
STEP 8
THE EYES HAVE IT
This is a fact: Large blocks of copy are intimidating and will often send people running for the hills or at least the Delete button.
The solution is to break up paragraphs into two to four sentences. Use several subheadings throughout the email letter. And use asterisks, dashes, and ellipses (…) to give your copy more rhythm. Bullet points are excellent eye-catchers – use them whenever appropriate.
DO YOU WANT TO KNOW THE SECRET TO EMAIL MARKETING SUCCESS?
If you really want to get ahead of the game with your email marketing I strongly suggest you get the Secret Em@il System. It will teach you everything you'll ever need to know about email marketing.
Here's What It Teaches You:
Pick A Market Where There Is Huge Demand.
Pick An Irresistible Offer That Someone Else Created.
Get An Autoresponder
Create Your Opt-in Page
Send Traffic To Your Pre-frame Page/Opt-in Page To Build Your List Of Hot And Hungry Subscribers
Create A "Welcome Mat"
Set Up An Autoresponder Sequence To Automatically Mail That Irresistible Offer Out To The New Subscriber Three Times.
Pick One My Top Seven Traffic Sources To Get Subscribers (Or Follow The Instructions In The Ultimate Email Marketing Package)
Send Traffic To Your Pre-frame Page/Opt-in PageFind An Offer, Mail An Offer
Uncover The Motherload
10x It
Download The eBook via my link For Just $5.60! Delivered instantly. Start reading in the next 2 minutes.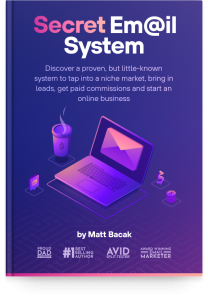 Download the eBook, read it out, but more importantly apply what you learn there. And if you're not blown away by what you learn. Then just shoot me an email and request a refund within 30 days.
We'll refund you your $5.60 and let you keep the secret email system book free of charge.
CONCLUSION
I hope you noticed what I just did there.
I offered a product that I know has great value. I created curiosity with my heading. I proceeded to clearly state the benefits of my offer and did it in a clear way. I backed up my claim that my offer has great value by offering a guarantee that you can keep the product and still get refunded.
And, last but not least, I made it very clear and simple to order the Secret Em@il System.
I can just copy/paste this to an acctual email marketing campaign.
Hope you liked the article and don't miss on the really valuable offer on the Secret Em@il System, cause it's really worth much, much more than $5.60