Deprecated
: The PSR-0 `Requests_...` class names in the Requests library are deprecated. Switch to the PSR-4 `WpOrg\Requests\...` class names at your earliest convenience. in
/home/coreof/dailymoneytree.net/wp-includes/class-requests.php
on line
24
What is Everlens?
Instagram is a centralized social platform where users post their content, but the profits are taken by the parent company, Facebook. Everlens wants to challenge that, and allow every Instagram user to instead monetize their own content and turn their posts into NFTs. Influencers can also increase their social engagement because followers can now own unique content of their favorite posts. Followers will be able to support their influencers, sponsor their posts, and curate NFTs of popular artists.
Everlens was created to simplify the process of turning an Instagram post into an NFT and make it accessible to everyone. The platform will be operating on Cardano, BSC, and Solana chains to reduce transaction fees and make NFTs accessible to all.
Everlens is the first NFT marketplace that connects crypto with social networks. Everlens is trying to build cross chain partnerships and list on a central exchange. By creating partnerships with influencers across various social media spaces, it allows users to connect their Instagram accounts, and create, buy, and sell NFTs of their creations with ease through their posts.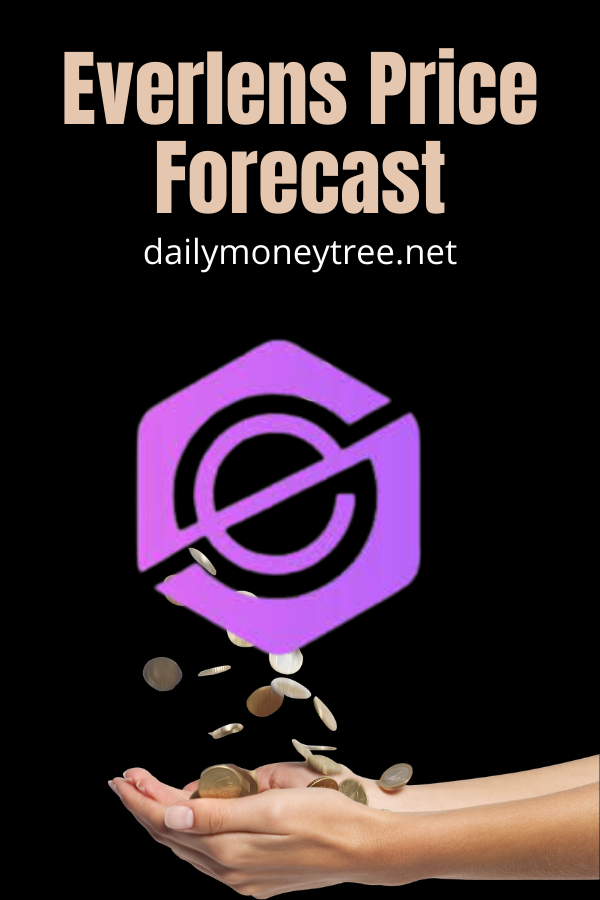 Everlens Overview
This is an overview at the time of the writing of this article when the general crypto market (Bitcoin leading) has retracted significantly, and we are probably entering a bearish cycle.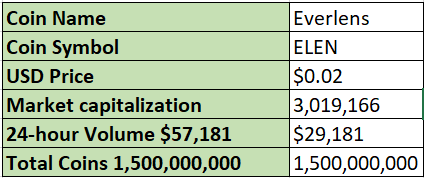 Everlens Price Forecast 2022
Depending on if we are in an extended bull cycle, or if we are at the beginning of a bearish one (which is more likely to happen), we can look at a range of Everlens price forecasts. Also, Everlens has started various collaborations among which the most important one is with a company that represents some of the top Instagram influencers. If they play the marketing card well, which I believe they will, ELEN could reach the $0.090 – $0.18 by 2022 (assuming we are in an extended bull cycle).
If, on the other hand, the bearish cycle starts in the next couple of weeks we will see a 40x drop in price, as will be the case with most cryptocurrencies.

ELEN Price Forecast 2023
ELEN will be seen as a better option, and with the huge community, the value will reach new highs. Price swings are difficult to predict, especially if the market is bullish or bearish. By 2023, the price of Everlens will be close to $0.56. The maximum price I would predict we can get is $0.64. Huge value turnover is expected within the range defined by the crypto market.
Everlens Price Forecast 2024 – 2025
It seems that by 2024, Everlens (ELEN) prices could reach a level similar to their previous all-time high. By 2024, we can expect an average price of $0.85. If everything goes smoothly, we predicted that the maximum price of Everlens could be up to $0.98 in 2024. Of course, there are chances that the market will dump after a long bull run which is normal for the cryptocurrency market.
Volatility drives the cryptocurrency market. Today it is not easy to predict and keep track of current prices. Crypto consumers are still concerned about crypto bans and new restrictions. Everlen's price could exceed USD 0.14 if the market sees a good bull run in 2025. As it is expected to be in the hands of long-term investors, the average price for 2025 will be around USD 0.13.
ELEN Price Forecast 2026 – 2030
There are signs that the crypto market is about to enter a new era. It is certain that the long-term forecast for the price of ELEN will rise as there is still optimism that the currency will attract much more attention. The year 2026 could end with an average price of $0.18 and a minimum price value of $0.17. The max price is expected to trade around $0.21.
Everlens value will increase thanks to the efforts of the network developers and community investors. Therefore, the calculated price for the year 2027 is bullish. According to analysts, ELEN could reach a maximum price level of $0.30 by the end of 2027. On the other hand, it is very optimistic that the future of Everlens will eventually grow. Therefore, the forecasted average price of ELEN will be around $0.25 to $0.26 expected in 2027, depending on the market. As mentioned in the same slogan, the maximum price of the ELEN\ ranges from $0.25 to $0.30 for 2027.
For Everlen's long-term price forecast, basic analysis is essential. In terms of industry benefits, the native token offers a few. The autonomy of the digital economy makes it ideal. As DAPPs and stable coins evolve, the network offers competitive programmable payment, logistics, and storage options. There is a chance that the average price of ELEN will rise to about $0.37 by 2028 as more investors are attracted to the idea. For 2028, the year could end with a maximum price of $0.43 with a minimum price level of $0.36.
ELEN has enormous potential, with certain collaborations and innovations, the number of users and adoption can increase. If the market focuses on investing in Everlens, the price can rise much higher. By 2029, it could reach a maximum value of $0.63. It is expected that ELEN will turn around a bit as the market falls. The year 2029 could end with an average price of $0.53 with a minimum value of $0.51 and the maximum value of $0.63.
By 2030, with more adoption and partnerships among other major blockchain networks, Everlens price would skyrocket, the max trading price could reach $0.88 by 2030. The price ranges will be very trendy if we keep it that way. If all goes well, we can expect an average price of $0.78 with a maximum price of $0.88 for 2030.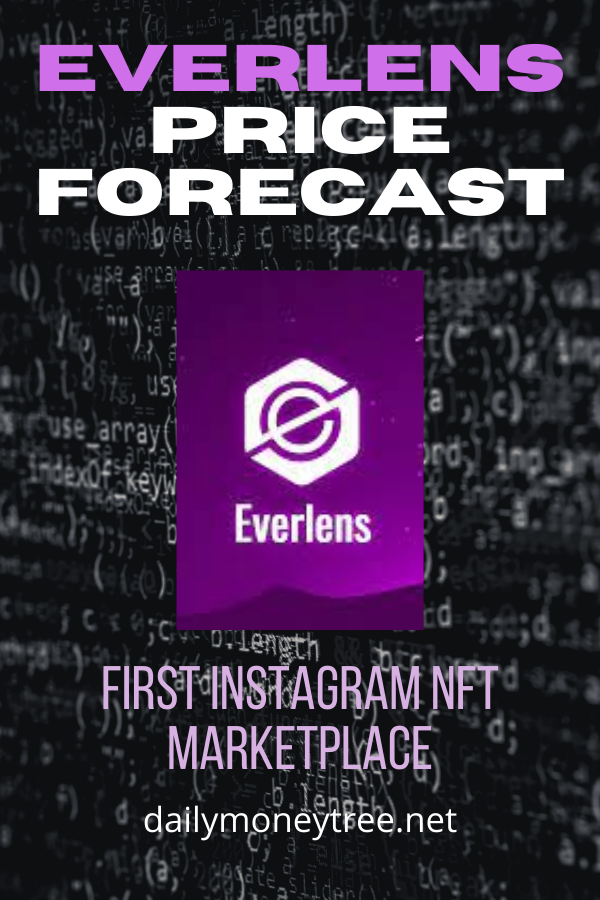 Everlens Price Forecast – Conclusion
This is the most current forecast we have for Everlens. With a strong trend, ELEN seems to have ended the year on a good note. These are just some of the technical evaluations and observations produced by our platform's renowned experts and analysts.
But, if I have to be honest, I do not agree 100% with the above predictions. If I'm going to be completely truthful, my personal opinion is that Everlens has the potential to go at least 30x. It might not be such a strong project like Fantom or XRP, but the potential is there without a doubt. Now, we just have to sit and wait it out.
To your success!
DailyMoneyTree