Deprecated
: The PSR-0 `Requests_...` class names in the Requests library are deprecated. Switch to the PSR-4 `WpOrg\Requests\...` class names at your earliest convenience. in
/home/coreof/dailymoneytree.net/wp-includes/class-requests.php
on line
24
Inbound Marketing is the set of techniques and strategies aimed at being found by interested customers. It contrasts with the classic forms of marketing that characterized the past such as advertising via television, radio, billboards. These forms of advertising are often referred to as "Outbound Marketing", or even "Interruption marketing" which also includes particularly invasive banners or pop-up windows.
Inbound Marketing acts from a different perspective: instead of investing in traditional advertising. It aims to produce valuable content so that the users themselves are interested in discovering and approaching the brand. In today's era in which the user is bombarded with countless information, Inbound Marketing can prove to be the winning strategy for reaching your customers, without even having to search for them.
Inbound Marketing: meaning of the term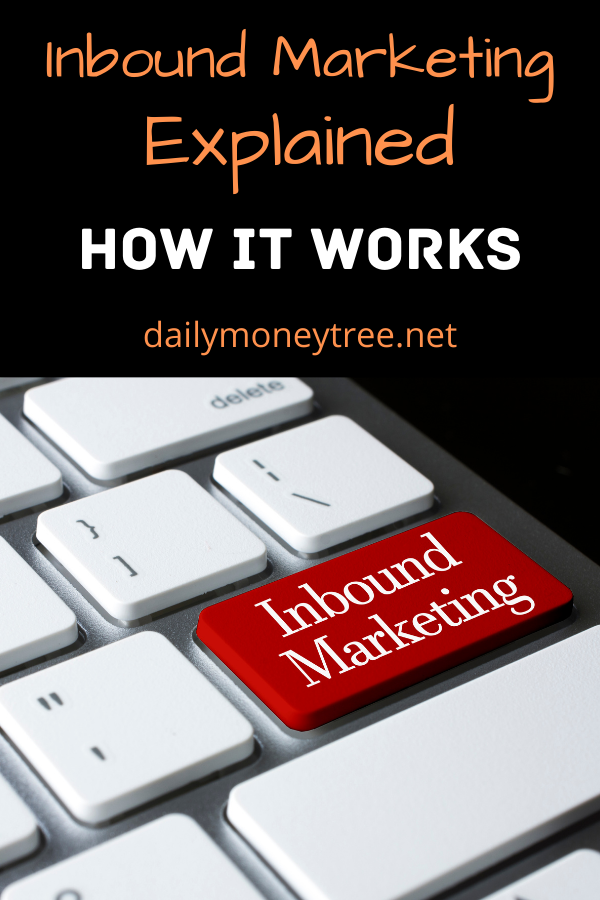 Inbound Marketing is that type of marketing that implements strategies with the aim of being found by interested customers. The brand that exploits Inbound Marketing does not invest in expensive and often invasive traditional advertising, but in the creation of valuable content. The content is distributed through specific channels, which aim to intercept a user, who, satisfied with the content, approaches and knows the brand. From this scenario, the user can become a customer by making a purchase of the product or service offered by the brand and, if satisfied, make a further evolution in the role of ambassador. An ambassador (or a true fan) is a satisfied customer who becomes a brand ambassador, talks about it with friends, family and / or social community, putting in place a spontaneous and effective word of mouth.
The meaning of the term "Inbound Marketing" coined in 2005 by Hubspot, a software company, therefore represents a marketing approach focused on creating and sharing valuable content. But what is meant by valuable content? Certainly, the quality of the content is essential, they must be original and well structured, but for Inbound Marketing to work, one more step must be taken. The valuable contents, those that will allow users to get to know the brand, approach spontaneously, and take an interest in the products and services offered, are the contents capable of:
Offer solutions to user problems;
Identify and respond to their needs and their authentic needs;
Reflect on the aspirations of users, their dreams, and allow them to reach them.
Summarizing these concepts, we could say that these are contents capable of helping the user to become the best version of himself. Conceiving content in relation to the user's interests is the starting point for doing Inbound Marketing effectively. From here it will then be possible to generate traffic in order to convert users into customers and retain them over time.
Inbound Marketing vs Outbound Marketing
Unlike traditional marketing and Outbound Marketing which aim to bombard the user with promotional messages on classic media such as television, radio, billboards. Inbound Marketing chooses a different key. In fact, while Outbound aims to interrupt the user during his daily activities ( interruption marketing), Inbound aims to create content for a specific target. The intention is to help people and satisfy their needs and desires.
In this way it is the users who find the brand, become attached to it, establish a relationship of trust and then decide to purchase its products and services. Valuable content becomes the way to make yourself known and appreciated, without interrupting the user during his daily activities and without annoying him with boring advertising. Furthermore, generally Inbound Marketing has lower costs than traditional advertising. Of course, economic resources must always be invested, but these are more sustainable costs. Then, over time, having obtained positive feedback, it is possible to decide to increase the figures to invest.
This is what differentiates Inbound from Outbound Marketing, but doing Inbound Marketing does not only mean promoting yourself, on the contrary, it is about knowing how to correctly apply the right techniques throughout the entire purchasing process. Through this process, the transformation of the user takes place, from a simple stranger to a customer up to an ambassador. Let's see the whole process in detail.


The User's Path: from Stranger to Ambassador
According to Inbound Marketing, the purchasing process is divided into precise steps which, when structured effectively, transform the user from stranger into contact, then into customer and, if satisfied, into ambassador. The purchasing process is mainly divided into four steps:
Attract
Convert
Close
Establish loyalty
The main objective will be to make the user go through the entire purchase process. If the user follows each phase (and is satisfied with the path), he will make the evolution from stranger to customer and, finally, to ambassador. These procedures are often represented thanks to the use of the sales funnel, a gimmick that allows you to view the path taken by the user.
In fact, not all visitors will become customers or ambassadors, and not all will complete the process and finalize the purchase. This is why it is necessary that each phase of the process is structured in a different way and that each step corresponds to certain actions. Just like in a funnel, only users interested in purchasing will arrive at the end of the process.
The first step: traffic generation
In the first step of the purchasing process, the main objective is to attract traffic to your website and your social channels. In this phase, the user becomes a visitor from an unknown. How can this be achieved? First of all, it is necessary to produce and distribute the contents. Where?
your website or blog.
your social media.
Obviously, the contents must be of quality and, as we said before, designed to meet the needs of visitors. In order to be found by users, the contents on the website need to be structured in an SEO (Search Engine Optimization) key, so it will be necessary to pay particular attention to elements such as keywords to be included in the texts. To offer a better browsing experience to the user, remember to optimize your site for mobile devices. The next goal is to transform the visitor into contact.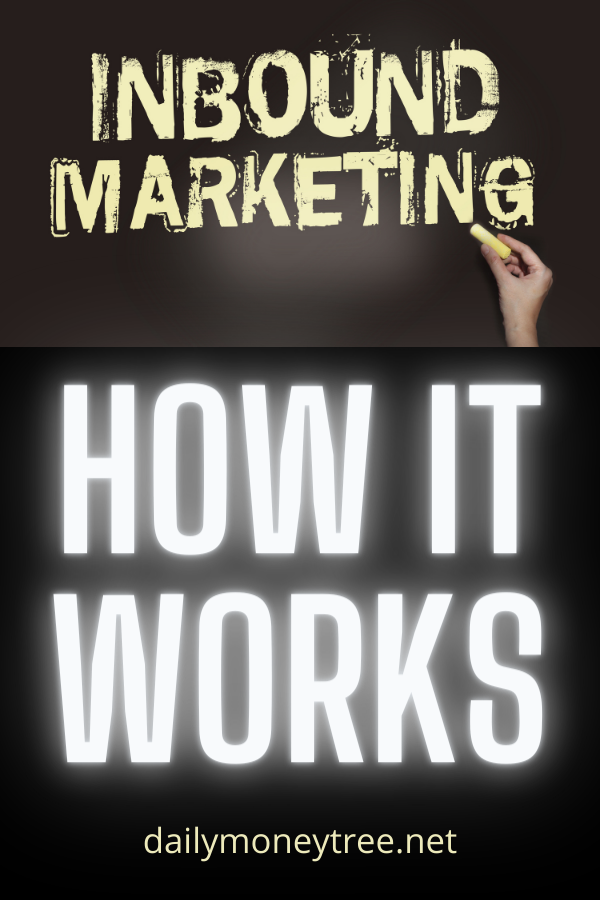 The second step of inbound marketing: Conversion
Surely you are wondering how to convert visitors into contacts, or make them give you their email. Personal info is of great importance. It allows you to know your audience and, consequently, offer them better content as well as products and services of real interest. Clearly, no one casually gives away their data, so to convince your visitor to leave you a contact, you will have to give him something in return. In the marketing industry, this "something in return" is called a lead magnet and can be downloadable content, such as:
An ebook;
A webinar;
A short video course;
Content that solves a problem, provides help, is capable of inspiring.
All this will be possible thanks to the contents, but also to gimmicks such as:
Landing page, that is the sales pages and Squeeze page, the pages to request contact;
CTA, or the Call To Action to be included in the Landing pages and squeeze pages in order to encourage users to take action.
Optimized forms, always to be inserted within the landing pages or squeeze pages, where the visitor can leave their contact info.
Once you have obtained the visitor's contact information, you will be able to draw up precise profiles of your audience, which are necessary to move on to the next step: closing.
The third step: Closing
Now you have the contacts: it's time to convert them into customers! I advise you not to take anything for granted at this stage, in fact, a contact (lead) is only a contact, not a certain confirmation of a purchase. Not all those who have left the contact, in fact, are ready to make a purchase. For this to happen you will need to continue to value your contacts by building a relationship.
Usually the best way to do this is through DEM campaigns that is Direct Email Marketing that will allow you to "nurture" your contact list (nurturing) with adequate and personalized content, perhaps also using CRM – Customer Relationship Management software. At that point, the contact himself will propose to purchase. Well, now that the purchase is complete, do you think you are done? Don't even think about it! I'm about to reveal to you one of the most important phases of this journey: customer loyalty.
The fourth step: retain and delight
Do you know that it is much easier (and less expensive) to convert a satisfied customer than it is to acquire a new customer? Furthermore, a satisfied customer is the best promoter of your brand as it can give way to an excellent, spontaneous and effective word of mouth. At this stage, thanks to loyalty, we understand how to transform a customer into an ambassador of your brand! What matters is not to behave and not to give the impression that, once the purchase is complete, you no longer care much about the customer. On the contrary, it is worth continuing to nurture and retain the audience with valuable content, through:
Personalized emails with updates, news, and promotions… but without spamming;
Interesting posts on social channels;
Original and quality articles on your blog or website;
Online and offline events to participate in;
Invitations to leave a review.
Based on your customer's reactions and an accurate analysis of the data collected, you will understand what interests them most and you will be able to offer them better content from time to time even after the conclusion of a purchase on their part. And keep in mind that after completing a purchase, a Thank You page should always follow!
Referral Marketing and Inbound Marketing: the winning mix
What happens when satisfied customers bring in new customers? Inbound Marketing often uses Referral with very positive results. Thanks to Referral Marketing it is possible to increase sales by exploiting the word of mouth of satisfied customers to other users potentially interested in the product or service of the brand. Inbound Marketing, especially in the final phase, namely that of loyalty, aims to maintain a constant relationship with the customer who has purchased, "delighting" him not only with valuable content, but also with offers, discounts, etc.
It is from these interactions that the proposal by the brand can arise to entice the customer to recommend the product or service to a friend or family member or to their social community. Clearly, if the purchase is finalized, there will be advantages for both. This is why the Referral is compatible and effective if implemented within the Inbound Marketing techniques.
The importance of data for Inbound Marketing
Now that you know how Inbound Marketing works and understand how important it is, you just have to start planning your content strategy. Remember, especially if you are just starting out, you cannot expect to immediately share the perfect content that will bring thousands of visitors to your channels. Take some time to study the outcome of shared content, to understand what effect they have had on your audience. Analyze the collected data, use tools such as Google Analytics or software to create Heat Map to know the user's path within your site.
Make your experience, your desire to help and solve the problems of those who follow you available to visitors. Empathize with them and with what matters: the values ​​they care about. This is the mindset with which to start structuring your editorial plan to do Inbound Marketing. There is no one-size-fits-all path, but if you can experiment and get involved, I'm sure you'll find the right one for you and your niche.
S.C.