In this article, we give various scenarios for which this coin could go up, but we also outline a short-term forecast.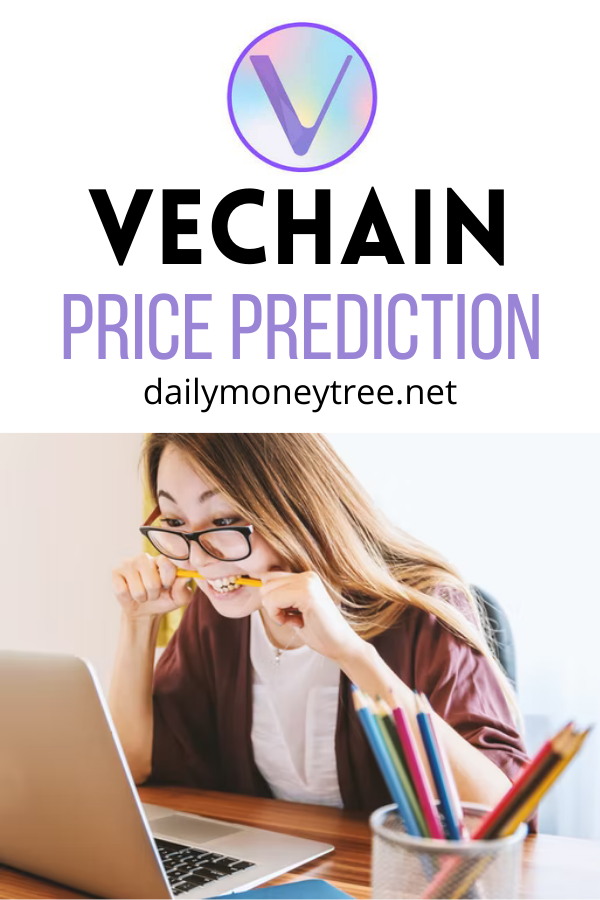 Vechain price prediction – forecast and objectives
Vechain is basically a blockchain as a service company that has experience in supply chain management solutions. Additionally, Vechain brings blockchain and IoT technology together under one roof to help companies better understand the supply chain.
Their idea is to use electronic tags such as QR codes that allow them to be tracked throughout the supply chain process. This tracking is placed on the blockchain and is completely transparent to everyone. However, this tracking will be immutable, which means that the information provided cannot be changed. Launched in 2018, Vechain was originally a deviation from the Etherium base code.
VeChain's token is VET, and it is used to carry value or "smart money" from smart contracts. In other words, VET is used for transactions on decentralized applications on VeChain's blockchain. It is available for investing by the general public.

VeChain – the project
The first of the interesting aspects of this project is certainly its commercial strength. As we said, VeChain is not exactly a young project, but although it remained relatively muted throughout its first years of life, it continued to insist, to then reap the rewards of its effort – and of its technology, practically only recently.
The project literally exploded during 2020 – and in terms of value, it went through a period of formation along 2021 – growing at rates much more prominent than those of the market. Technological innovations have also allowed the project to cut transaction costs by 99%, which will allow many more businesses to use its blockchain. The transition to the 2.0 PoA version will be a further stimulus both in terms of technology and price.
VeChain Price Prediction – the Management
The project management comes from Louis Vuitton. This is a very important pedigree because we are talking about a company that, for obvious reasons, has enormous interests in the traceability sector. In part, it is the experience and problem solving accumulated in this experience that formed the basis of VeChain.
The management is solid, with a very strong and marked commercial propensity, and enjoys great credibility even when it has to deal with traditional realities and which could be, at least in principle, unwilling to implement new technologies. The management is also very active in China, a country that is already exploiting many tools of the VET blockchain.
The correlation with Bitcoin
This is also a factor that arouses interest, regardless of the target price that we will analyze later, for those wishing to approach VET. While both BTC and VET have grown a lot over the past years, in reality, VET hasn't always exhibited a "pull" effect. In the sense that there have been many bad days for Bitcoin which have been good for VeChain, which is true also for the other way around.
This may derive from the fact that VeChain is actually perceived as a utility coin and therefore not as a store of value. This characteristic also has other consequences: the future value of VET will in all likelihood be anchored precisely to the level of future use of the blockchain.
Read about the History of Bitcoin here.
Based on VET forecasts: what to do now?
Based on the forecasts on VeChain it would be wise to enter with a long position, i.e. aiming for the upside of the cryptocurrency and the volumes of use of the network.
If you want to know the best precise moment to invest in VeChain, and other cryptocurrencies with amazing potential, make sure you check out Copy my Crypto, the single best way to make money with crypto.
VeChain Price Prediction: Short, medium, and long term
Despite the market being in a downward trend, we believe that VET prices, in agreement with the leading experts in the field of cryptocurrency analysis, may return to rise in the short and very short term. The same thing in the medium and long term, periods that are perhaps more congenial to the world of VeChain, a project in progress and which we believe has not yet reached its peak in terms of commercial potential.
The medium-term forecast on VeChain is bullish. According to the opinion of many experts, which we share, it would not be absurd to see the single token around $ 0.35, which would mean a decidedly important increase in the medium term. A very optimistic forecast that should prompt us to invest in VET. However, there are some aspects that must be duly verified regarding the future of this blockchain.
Although we are facing a sector that grows more and more compact, it is not certain that VeChain will be able to be driven by the growth of Bitcoin, as well as Ethereum. VeChain showed a very low correlation with the fund – and forecasts on the total cryptocurrency market capitalization should not automatically be carried over to the VET price.
VeChain price prediction should therefore be treated as a project in its own right, whose fortune on the markets will depend on factors such as the actual use of its blockchain.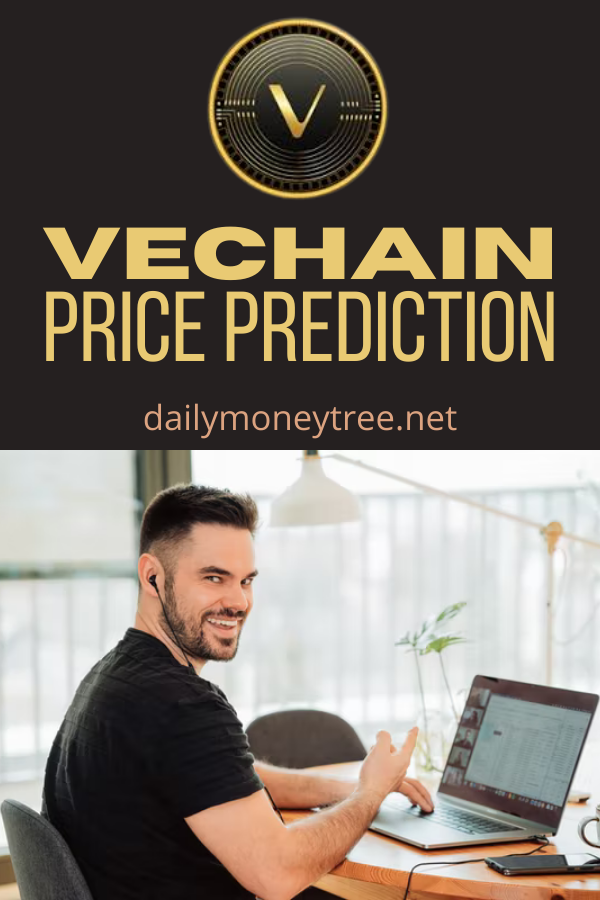 The Strength of VeChain
As we have already said in our introductory phase, we are actually facing one of the most solid projects in terms of management. The founders of the project come from luxury commercial realities and have provided the basis for transparent management of the supply chain. As well as for the development of the concepts that are the basis of the VeChain project.
If this sector were to become more relevant, it is not certain that similar projects will not try to establish themselves in the medium term, which could undermine what, at least for today, would seem a net dominance by VeChain. The possibility of this occurring will need to be evaluated periodically.
Long term Vechain price prediction – 2025/2026
Long-term consensus indicates a $ 0.50 target price. And if this price were to be confirmed, we would be facing one of the most important growths of a cryptocurrency in this time frame.
The hype around VeChain is absolutely real – and largely justified – especially when the time horizon becomes long-term.
To date, VeChain is already widely used, but it is far from the volumes that would allow it to become a reference project within the entire cryptocurrency ecosystem. For this reason, it will be necessary to verify overtime whether the entry of new projects will not have an impact on the extreme efficiency that the project has proven to have.
VeChain aims to become a global phenomenon, controlling and offering transparency to the supply chains of the most disparate sectors. An extremely ambitious project, which has yet to pass the test of time. There will be enough time, between now and 2025, to verify whether VeChain should expand its footprint on the market.
VeChain offers a very economical service, but one that needs the traction of industrially important groups. This necessary way of operating, which targets big brands and large companies, can restrict potential smaller customers in the long run.
In short; VeChain needs to expand partnerships with more Forbes 500 companies for it to maintain its growth. If they play that well, we could even see VET reaching $1.
VeChain Price Prediction – Final Remarks
VET is the reference cryptocurrency of one of the strongest blockchain projects in the world. There are already important customers, just as there is an undoubted growth in the commercial penetration of the project. The target prices are very positive, while the short-term forecasts are slightly more uncertain, tormented by volatility that is affecting the entire midcap cryptocurrency sector.
In any case, we are facing a rapidly growing sector – we are talking about the one supporting VET and which could increasingly need the services offered by this blockchain. The good conditions are all there. Now, time and the market will determine whether our intuitions – and those of leading analysts – are correct or not.